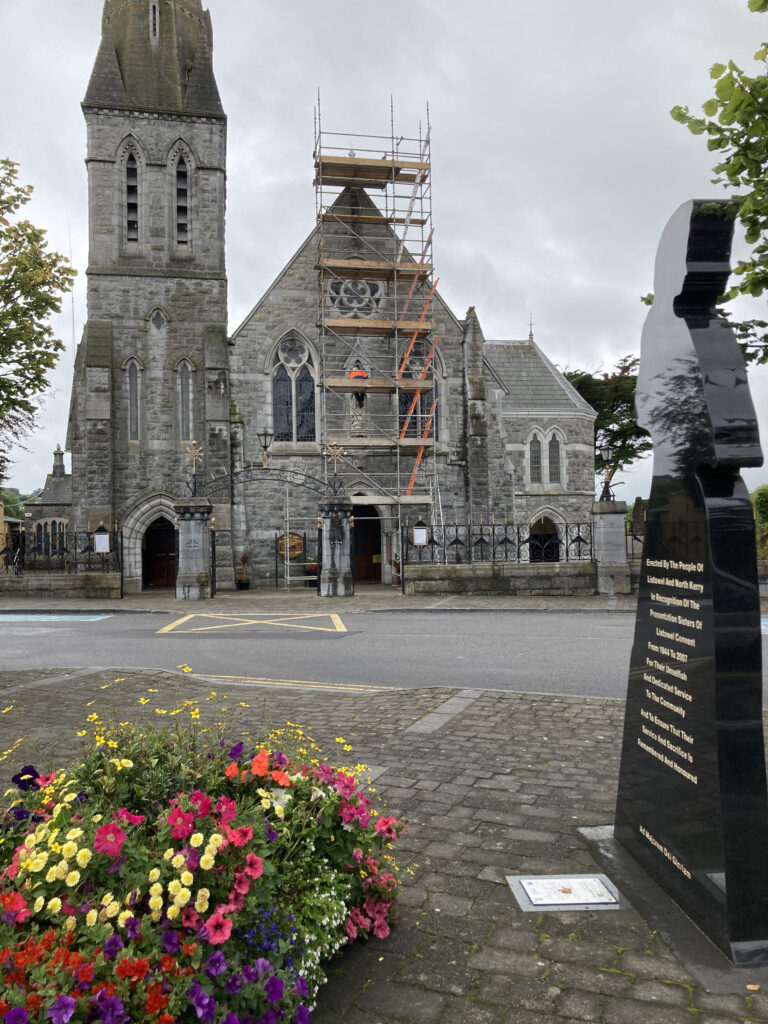 <<<<<<<<<<<<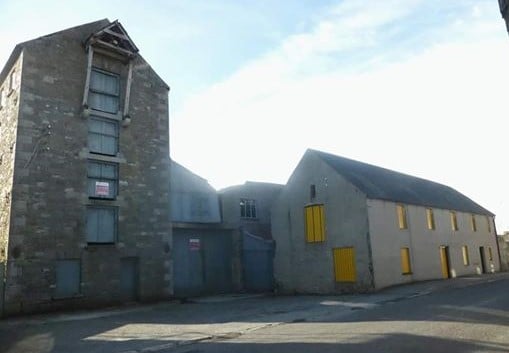 Ballylongford Mill
Construction of the Mill was started in about 1846 by William Blair of Co. Clare and ceased during The Famine We think he got as far as the stonework for the ground floor. Building recommenced in about 1850 and the structure appears on an 1851 map of Ballylongford, and was fully completed by 1852.T
he Mill was originally built as a grain drying store, a unique agricultural building for drying bags of green oats which were later shipped down the river in sailing barges and on to a Corn Mill in Limerick for milling.This was at a time when most local tenant farmers lived in shocking poverty and didn't have their own barns to dry the crops. It also explains the extremely heavy timbers used in construction to carry the weight of bags of green oats and the narrow width of the building and the numerous casement windows on both sides; the windows were used to control cross flow draughts to dry the oats.
William Blair got into some financial trouble and sold the building to Ryan's from Kilrush, who then sold it to the Bannatyne family who had a large Corn Mill in Limerick which is still standing.
There's then a big gap in details about the use of the building and it's owners between the 1850's and when O'Sullivans converted it into an electric mill for milling stock feed in the 1930's.
Photo courtesy of Helen Lane and historical information courtesy of Padraig O Concubhair.
The new owners of the mill are planning a blacksmithing Fair for September.
<<<<<<<<<<<<<
Coolard School and Grotto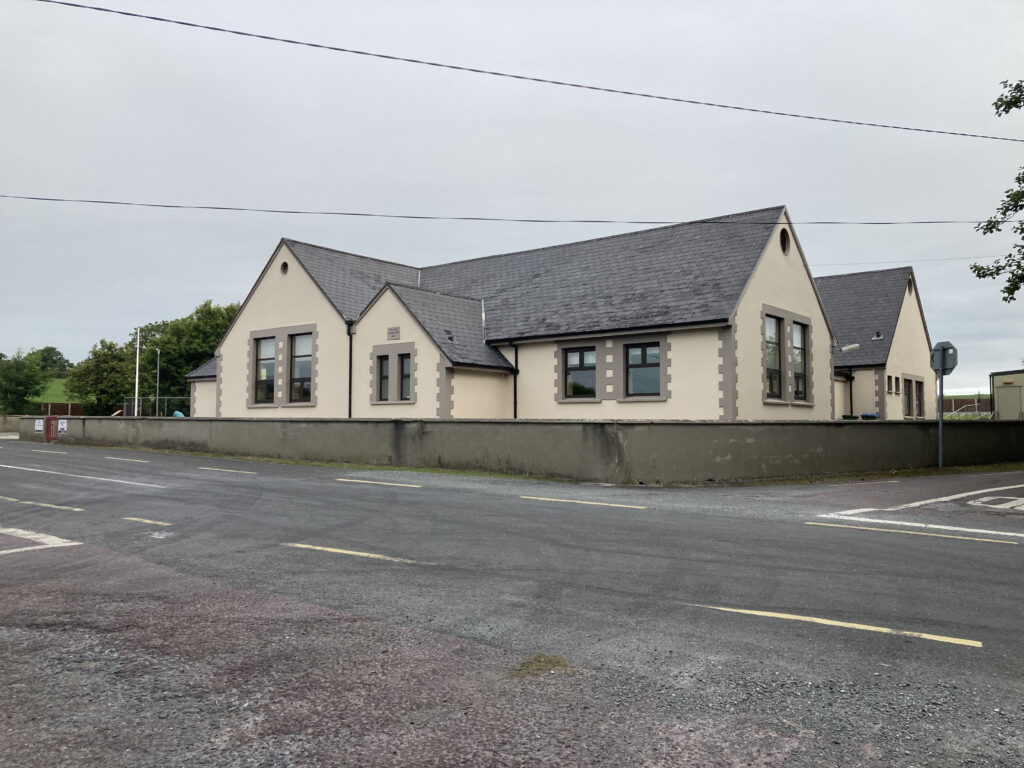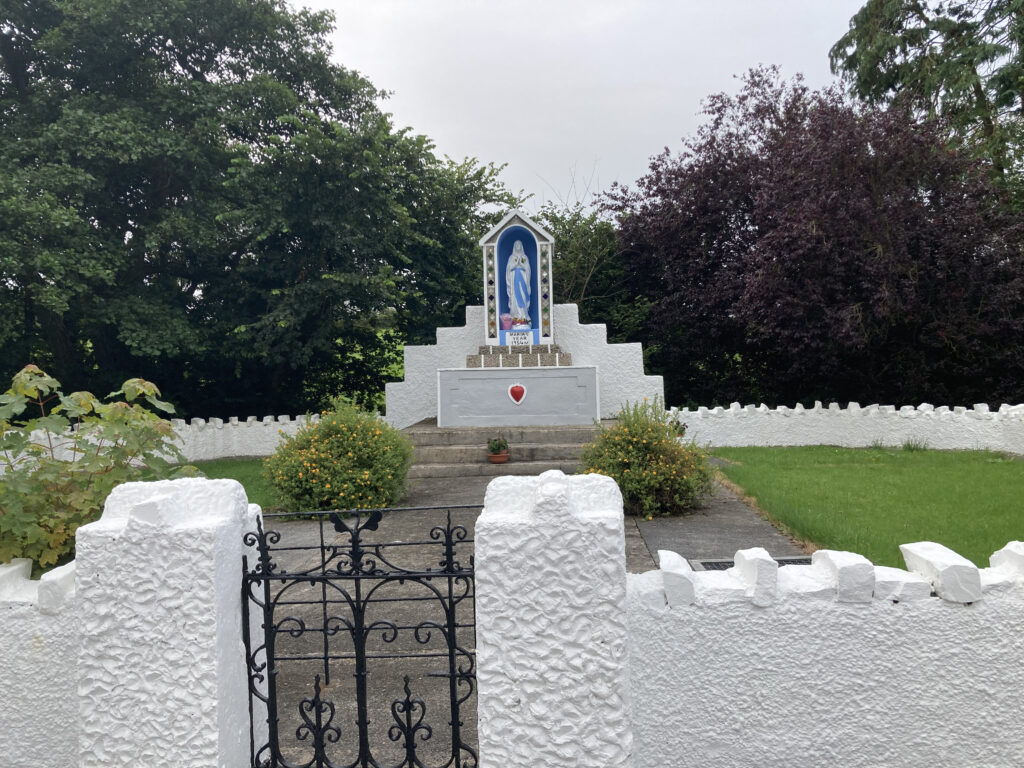 <<<<<<<<<<<<<
A Nostalgic Poem from John McGrath
(from John's anthology Blue Sky Day)
Once in the Long Ago and Far Away
Once in the Long Ago and Far Away
I ran barefoot along bright boreens,
Dashing through pools of morning blue.
Over the dry-stone walls I flew,
Crashing through cobwebbed meadows,
Dew-drenched; phlegmed with cuckoo-spit.
Paused to wish by the whitewashed well.
Fished in its never-ending silver stream
For shining silver treasures.
All through the ringing fields I ran
All through the live-long, lark-song day,
Tireless as Time
'Til time and hunger called me
Back to buttermilk lamplight, Banshee dreams,
Once in the Long Ago and Far Away.
<<<<<<<<<<
A Plague of Wasps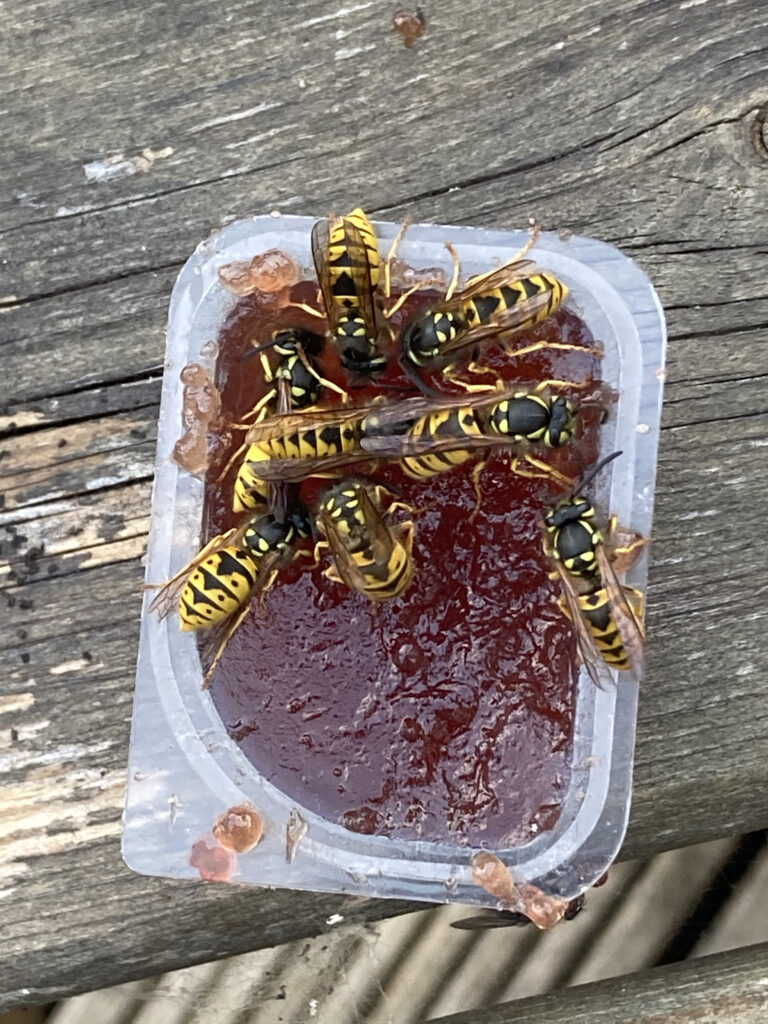 2021 is a bumper year for wasps. I looked them up and they do have a vital role to play so leave them alone and just stay out of their way.
Wasps are pollinators. Wasps are also important in the environment. Social wasps are predators and as such they play a vital ecological role, controlling the numbers of potential pests like greenfly and many caterpillars. … A world without wasps would be a world with a very much larger number of insect pests on our crops and gardens.
<<<<<<<<<<<
The Flags are out