November 2019
November is the month when we remember our loved ones who have gone before us.
<<<<<<<<
Listowel Ball Alley
For many men of a certain age, growing up in Listowel is narked by memories of hours spent in the town's ball alley. Below is the poem Junior Griffin wrote, remembering those halcyon days when his childhood entertainment revolved around the alley.
Memories of the ball alley in Listowel
When school was o're, our hearts would soar,
At meals we would not dally,
With homework done, to seek our fun,
We'd wander to the alley.
To toss that ball against the wall,
And combat every rally,
With pouring sweat we'd play'til death
Those games within our alley.
With left hand or right we'd try our might,
Until the grand finale,
But win or lose, how we'd enthuse
On those games played down the alley
Each game was fought, the prize was sought,
The marker counts his tally,
The match was won at twenty one,
'Twas victory in the alley
But time moves on, the youth now gone,
No more do young men sally
To toss that ball against the wall
Of my beloved alley
Yet, memories hold of comrades old
Until the last reveille,
Of times gone by which brought such joy
Those days spent down the alley
Junior Griffin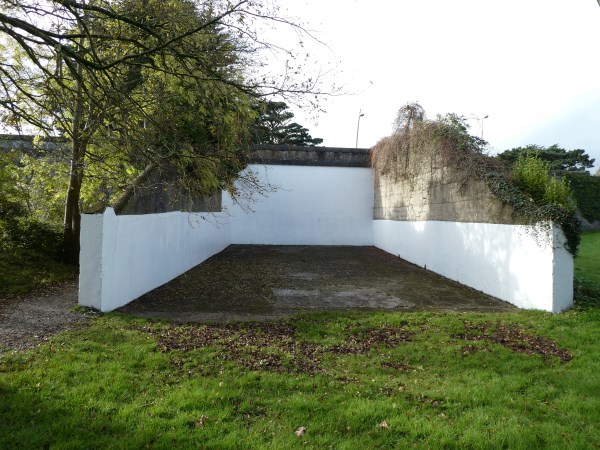 This is how the alley looks now, replastered and repainted in preparation for the light show that was part of Féile an tSolais 2019.
<<<<<<<<
What a tree!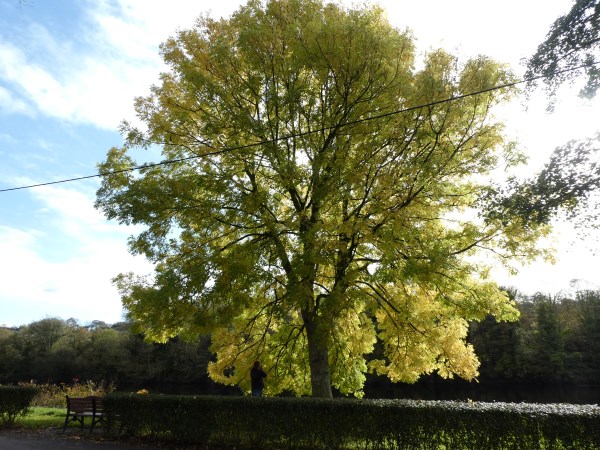 On the banks of The Feale
<<<<<<<<<<<
My Friends, Mary and Paddy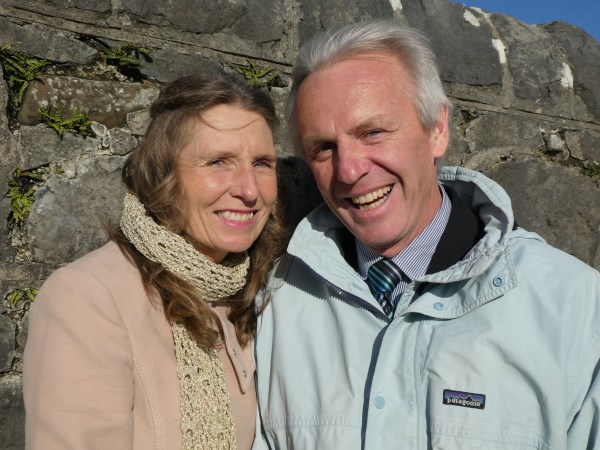 I ran into this lovely couple, Mary and Paddy McElligott on Bridge Road. They were in town for a wedding and were fitting in a quick walk before the wedding feast.
<<<<<<<
A Minute of Your Time in Good Company


Flavins'of Church St. Listowel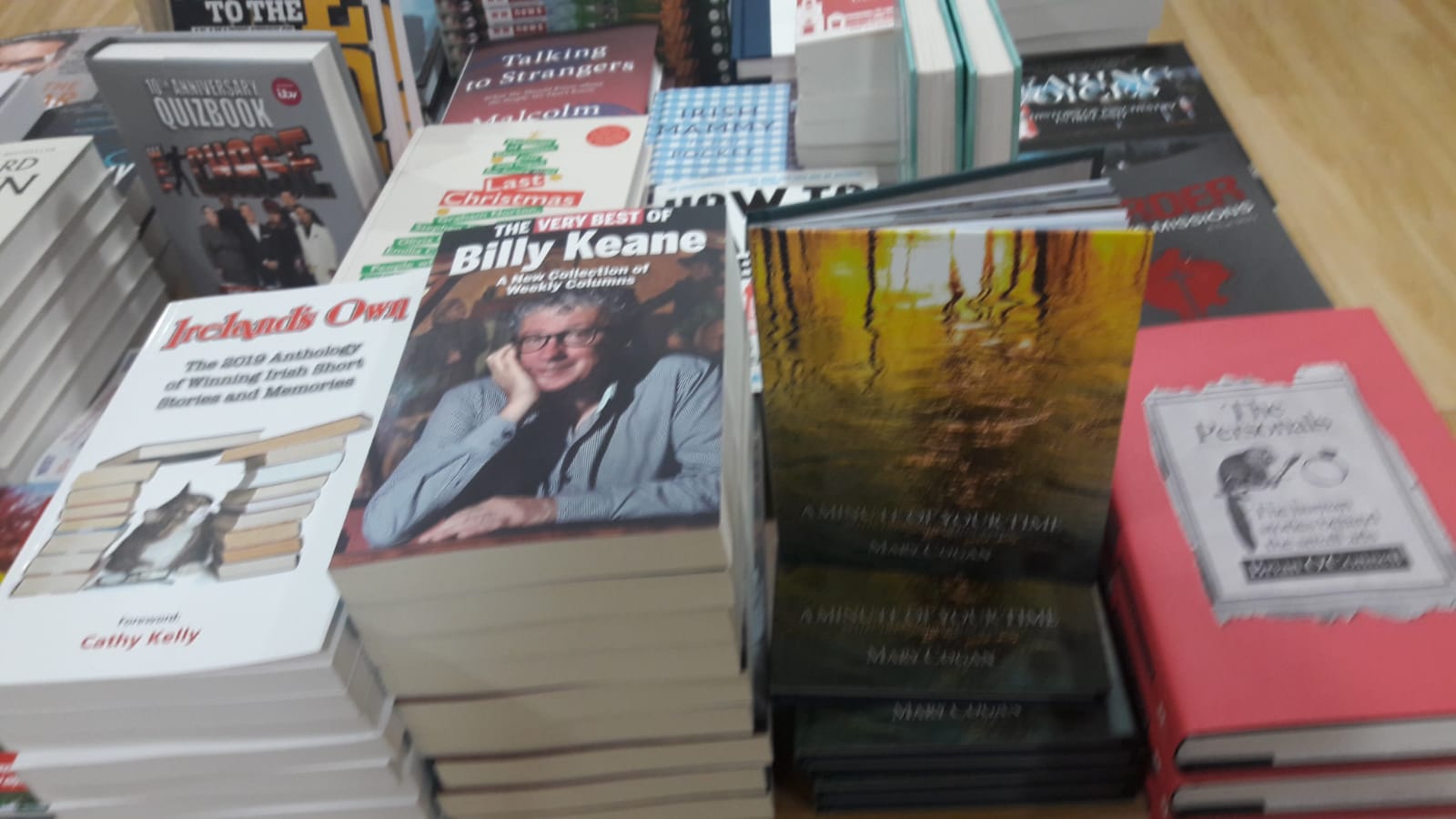 I'm in the new Irish titles section in Philip's Bookshop in Mallow, between Listowel's Billy Keane who came to my book launch and RTE's Brian O'Connell who didn't.
<<<<<<<


My Mallow Signing


Since I come from that corner of the world, many of my Cork friends and relations were in Philip's Bookshop on Saturday to celebrate with me.
My two most loyal supporters and friends, Bridget and Geraldine came from The Kingdom to hang out with me in Mallow.
This is Marion Moynihan, my late sister's great friend who has never forgotten her over all these years. Marion came from Ennis.
Margo Anglim and I met on our first day in UCC and we have been friends since. Here we are with her husband, Eamon Kelly. They came from Dublin to support me.
Anne Leneghan is the daughter of my old Kanturk neighbours, Peter and Rita. I used to drive Anne to school when she was a pupil and I a teacher in Scoil Mhuire. Anne, a nurse was just off night duty but she made it to Mallow.
Elizabeth Breen is my niece just back from the rugby world cup in Japan. Next to her is my first cousin, Norah Ahern Rahilly. Norah and I are doubly related. Our fathers were brothers and they married first cousins., Norah's daughter is next and then me .
Darina Allen was signing her books with a sharpie.
There were 6 authors signing on the day. One of them was Darina Allen and she was also the judge of the Bake off. My granddaughter, Róisín, who was the youngest entrant won a special prize for her lemon drizzle slices . She got a big rosette and a copy of Darina's latest book signed for her by Darina.