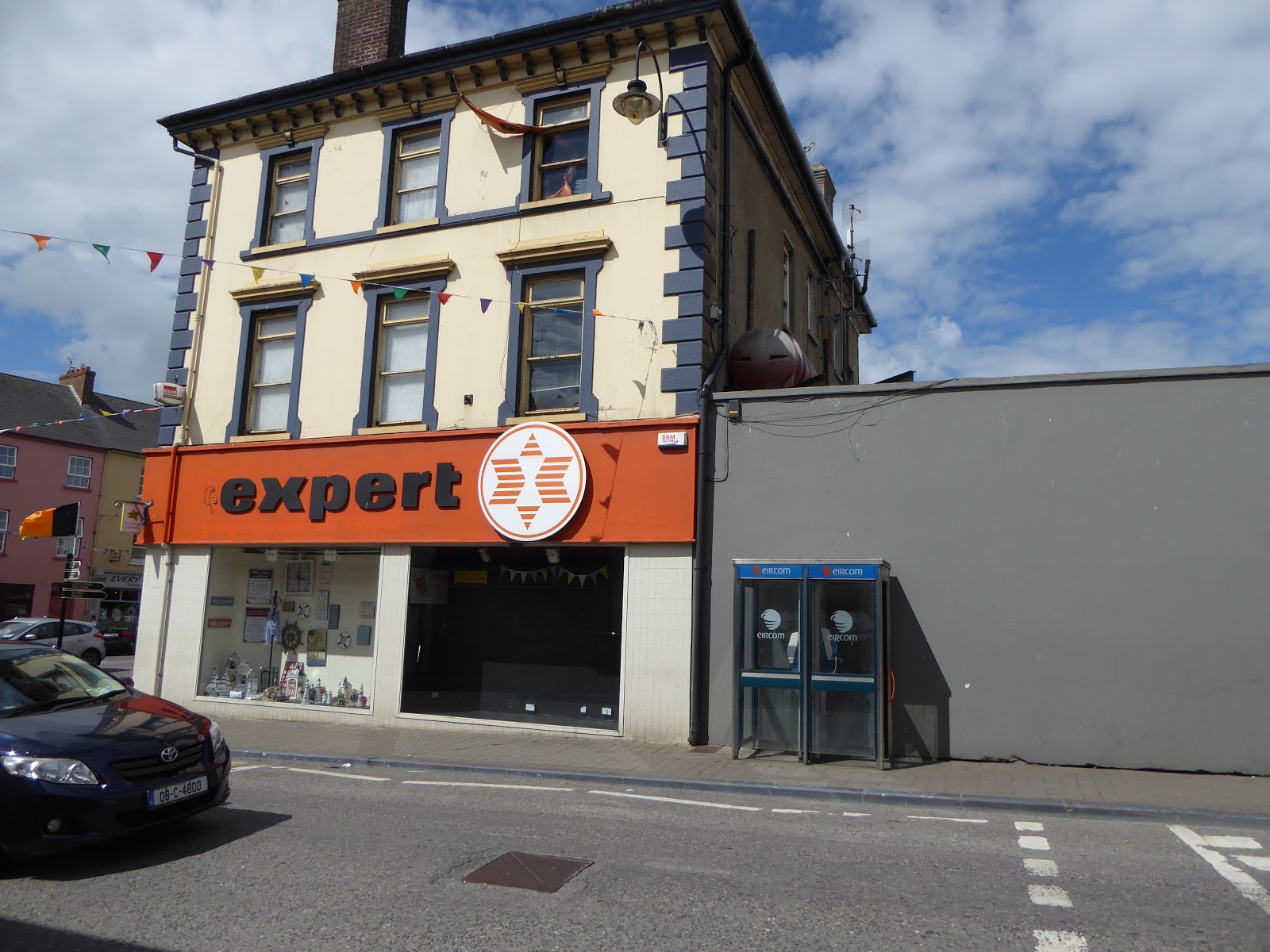 When there was a phone box on every corner
<<<<<<<<
Tom Takes up a new post
Ennismore native, Tom Dillon is a passionate historian. He is an expert on North Kerry men who fought in two world wars. He has recently been appointed as Historian in Residence by Kerry County Council.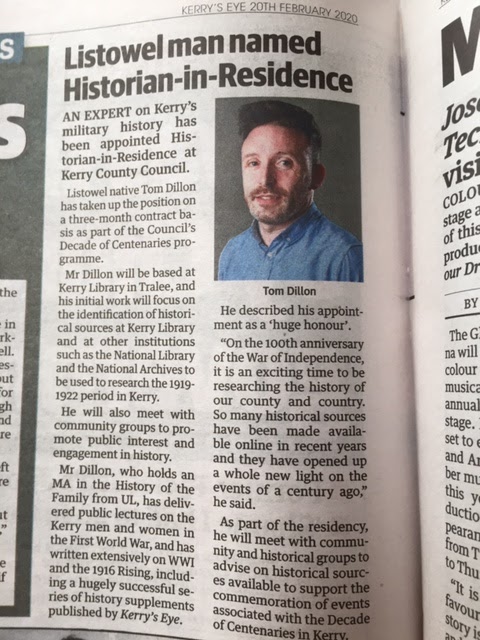 Tom has always been a busy man and now he is about to become even busier. I heard him recently with Frank Lewis on Radio Kerry's Saturday Supplement telling the fascinating story of one of Kerry's most notorious faction fights between the Cooleens and the Lawlors at Ballyeigh.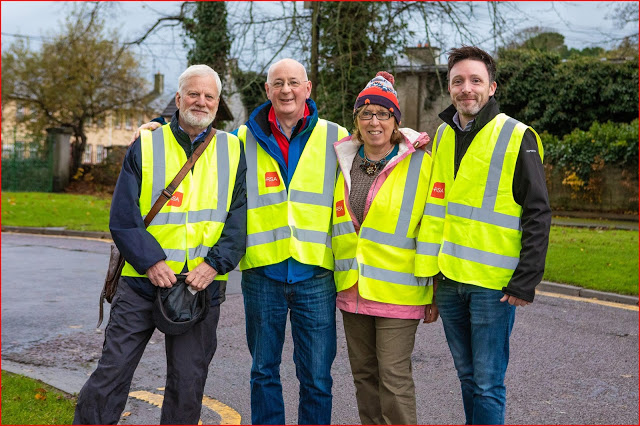 Tom is on the far right with Jim Dunn, Mike Lynch and Rose Wall Volunteering at a Graham Norton event at Listowel Writers' Week.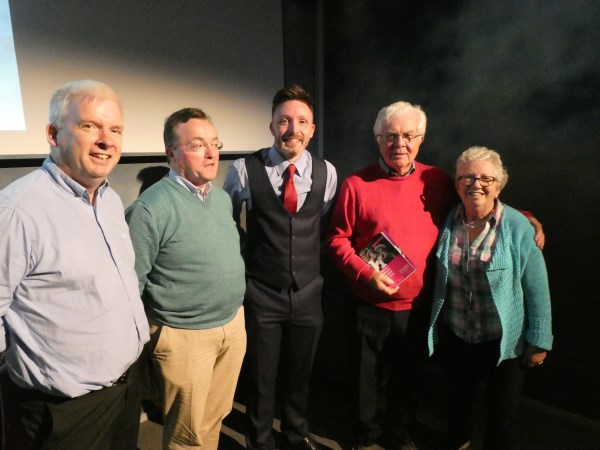 Tom is among North Kerry history lovers, Martin Moore, Declan Downey, Michael Guerin and myself in Ashe Hall where Tom gave an excellent lecture on the Fitzgeralds, Knights of Kerry.
<<<<<<<
A Duagh Philatropist
William Maloney was born in Duagh County Kerry, Ireland, in 1828, and died in Pittsburgh, Dec. 28, 1870.
All affairs bearing on the public good interested Mr. Maloney, and the weight of his influence and his moral and financial support were always forthcoming in aid of such activities. Charitable cause made and unfailing appeal to his warmly, generous and sincere nature, and he was especially friendly to St. Paul's Orphan Asylum. He was a member of St. Paul's Roman Catholic Church, then at Fifth and Grant streets, and there was no branch of its work that did not owe a large part of its comfortable ease in financial relations to his never-failing donations. He was known for his ever-courteous manner and was a musician of accomplishment. His religious convictions were strong, and, practical man of affairs the he was, he believed that they were worthy of the best of his means.
William Maloney married Mary B. Mullin, daughter of Thomas and Mary Mullin, her father a linen manufacturer of note at Carrickmacross, a famous linen center of Ireland. Her mother, Mary Mullin, came to the United States a short time after her son John, Mr. Maloney's partner, had made Pittsburgh his home. Mrs. Maloney, a devoted mother, and active charity worker, an accomplished home maker, died Aug. 25, 1914.
<<<<<<<<
Listowel Convent Windows in their new home
A Corkman, Eddie Hyland has been studying stained glass windows from the Harry Clarke studios in Dublin. His research brought him to two windows in Presentation Convent chapel in Listowel.
The chapel was deconsecrated and the windows dispersed. Eddie started a search that brought him to sources like Listowel Connection as well as the Presentation archive.
Here is his latest letter bringing the news that his search iOS over and has been successful
Dear Mary
I've located the Saint Patrick window; it is in the parish church [named Saint Patrick's]
in the tiny village of Knockavilla near Upton in Co Cork.
I'm sending to you as attachments photos of both windows. As you can see the Saint Michael
window has been reworked somewhat to make it fit into the opening in Blackrock Church, Cork.
The Saint Patrick is however unaltered. It is not however fitted into a wall opening but instead
is located in a custom made wooden frame and artificially back lit
Again thank you for all of your help and encouragement
Regards
Ed Hyland