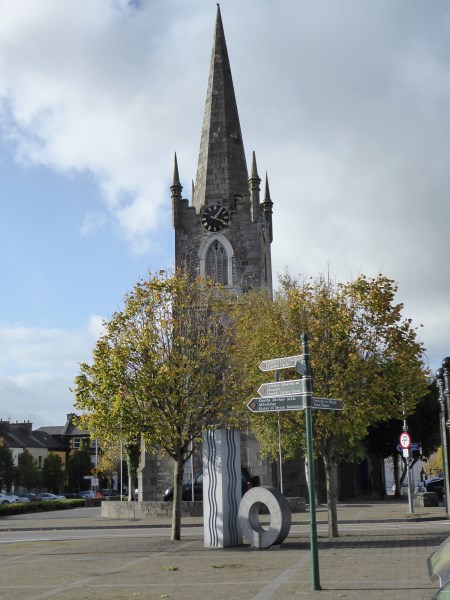 St. John's in Listowel Town Square in October 2016
The roadworks are on schedule and seem to be causing a minimum of disruption.
<<<<<<<
Jimmy Hickey; His early success as a dancer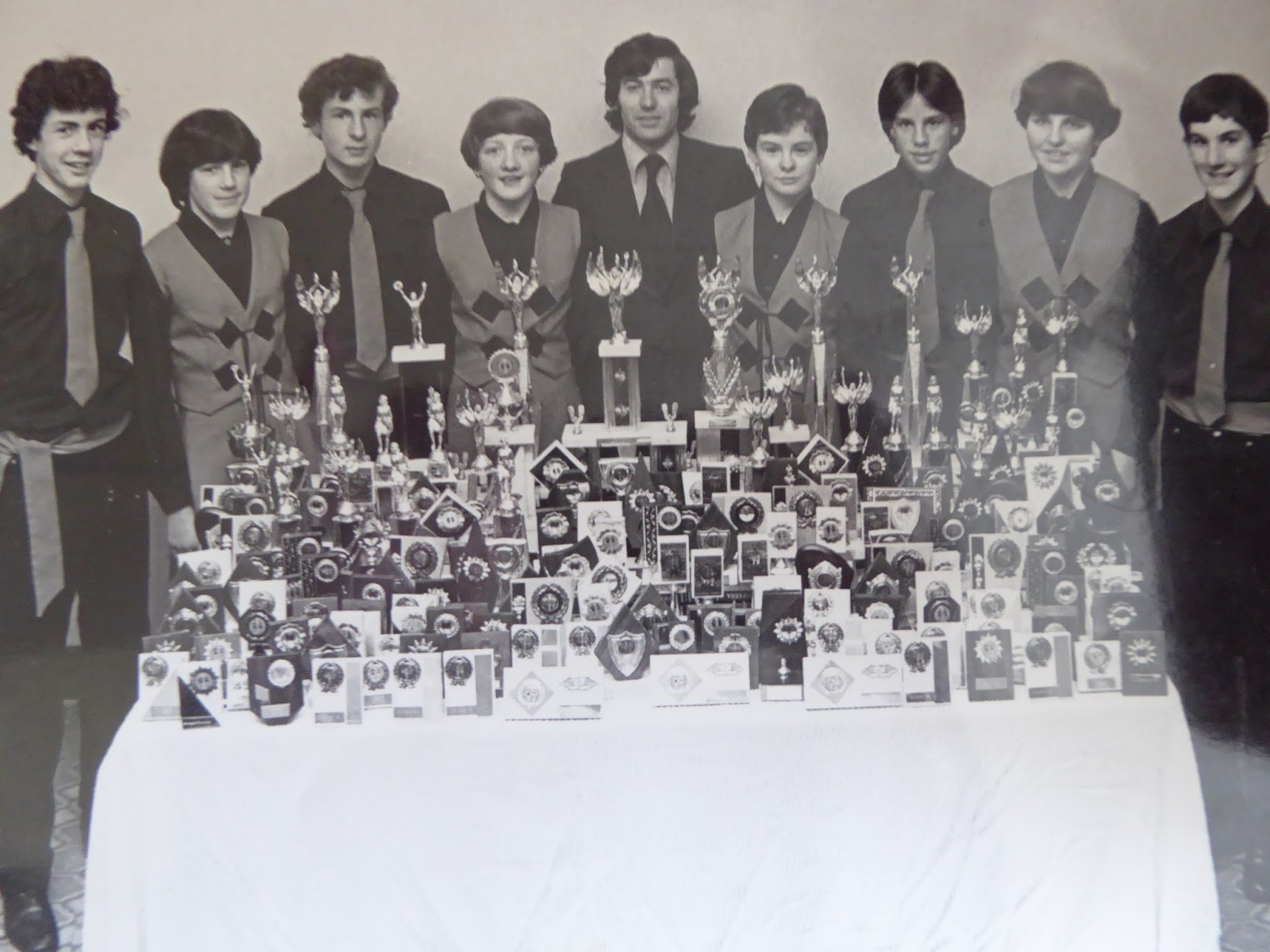 This fine display of trophies speak of Jimmy Hickey's great success as a dance teacher.
Before he became a dancing teacher, Jimmy was one of the most successful dancers of his day.
I spent a great morning with
Jimmy Hickey, dancer, choreographer and cultural ambassador for Ireland. Jimmy
has a great story to tell and no better man to tell it. He told me how his lifetime of involvement with Irish Dancing began.
Jimmy was first introduced to
dancing while a schoolboy in the old boys' national school in Listowel. Bryan
MacMahon who was a great champion of Irish traditions, in song, music, dancing
and folklore invited the local dancing master, Liam Dineen, to come into the
school to teach the boys. The arrangement didn't last very long but it was long
enough for Jimmy to be bitten by the dancing bug. His mother saw his obvious
talent and his enthusiasm for the dance so she sent him to dancing lessons in
Liam Dineen's hall in Church Street on Saturdays. This was the start of Jimmy's
long and successful career in Irish dancing. He went from one success to another
locally and nationally. And he is still going strong today.
He won the O'Hagan cup which
was a National competition and he also won the Munster Belt, in a competition
in which he, as a juvenile, had to compete against senior and far more
experienced dancers.
He counts among the
highlights of his dancing career, appearances on BBC, on RTE, in the National
Concert Hall, on countless foreign TV stations and the greatest glory of all bringing
international honour to Listowel with appearances at the Harmonie festival of
culture in Germany on three occasions. I'll tell you more about these foreign trips in the next few days.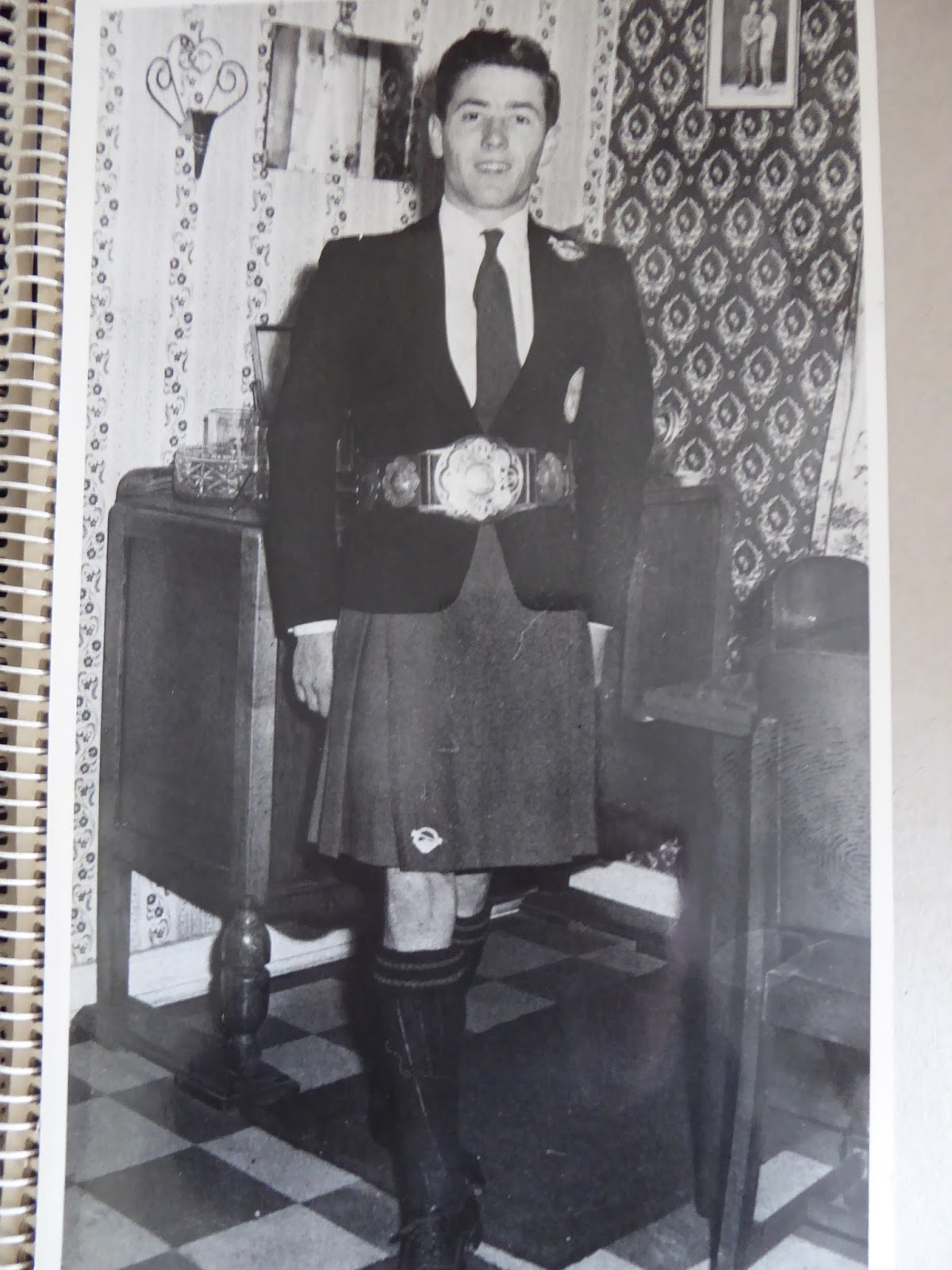 Jimmy with his Munster Belt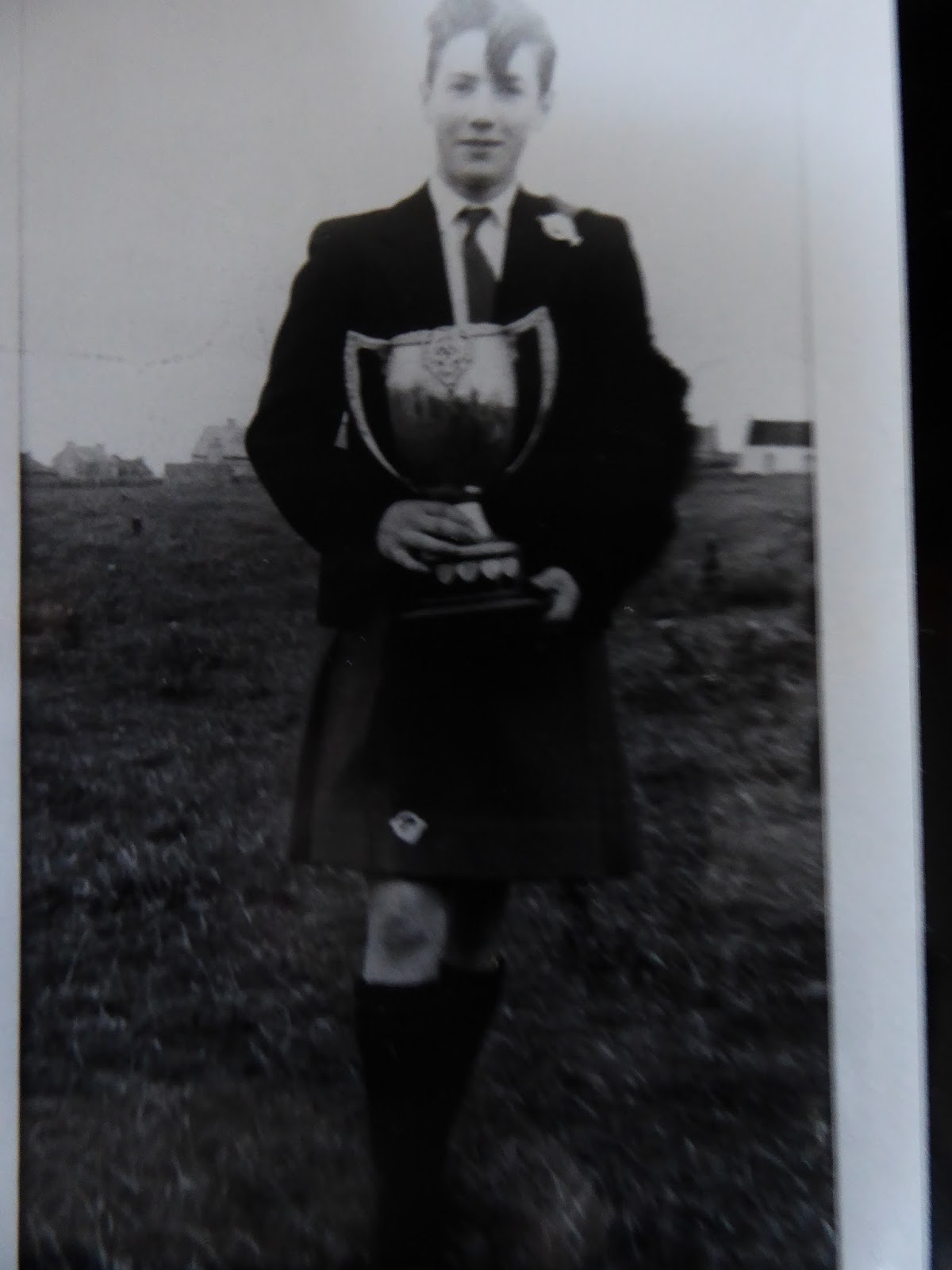 Jimmy with the O'Hagan cup.
<<<<<<<
Early Morning in The Square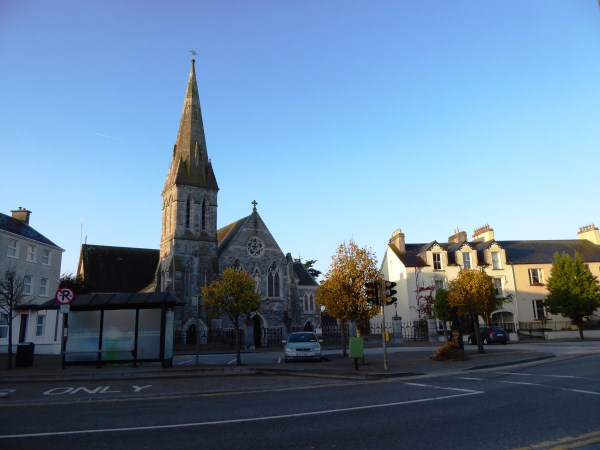 St. Marys'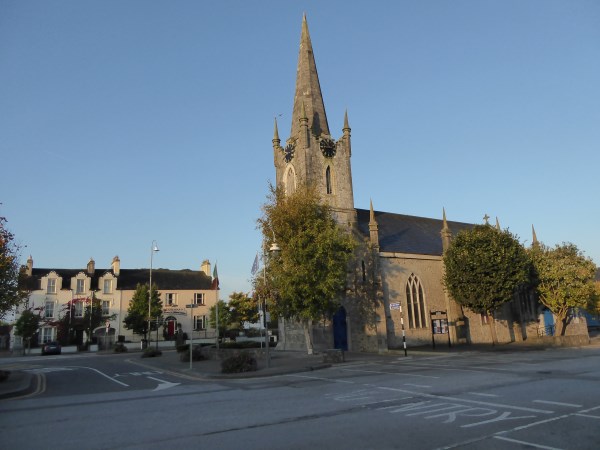 St. John's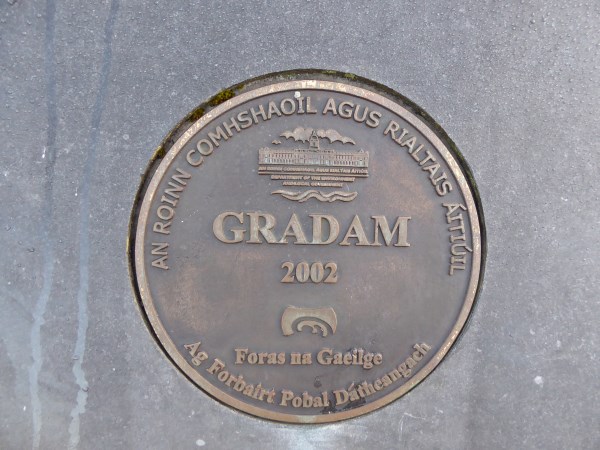 This distinction was awarded to our town in 2002 but I dont know for what. The award stands in the Square near the Feale sculpture.
<<<<<<<


News from Writers Week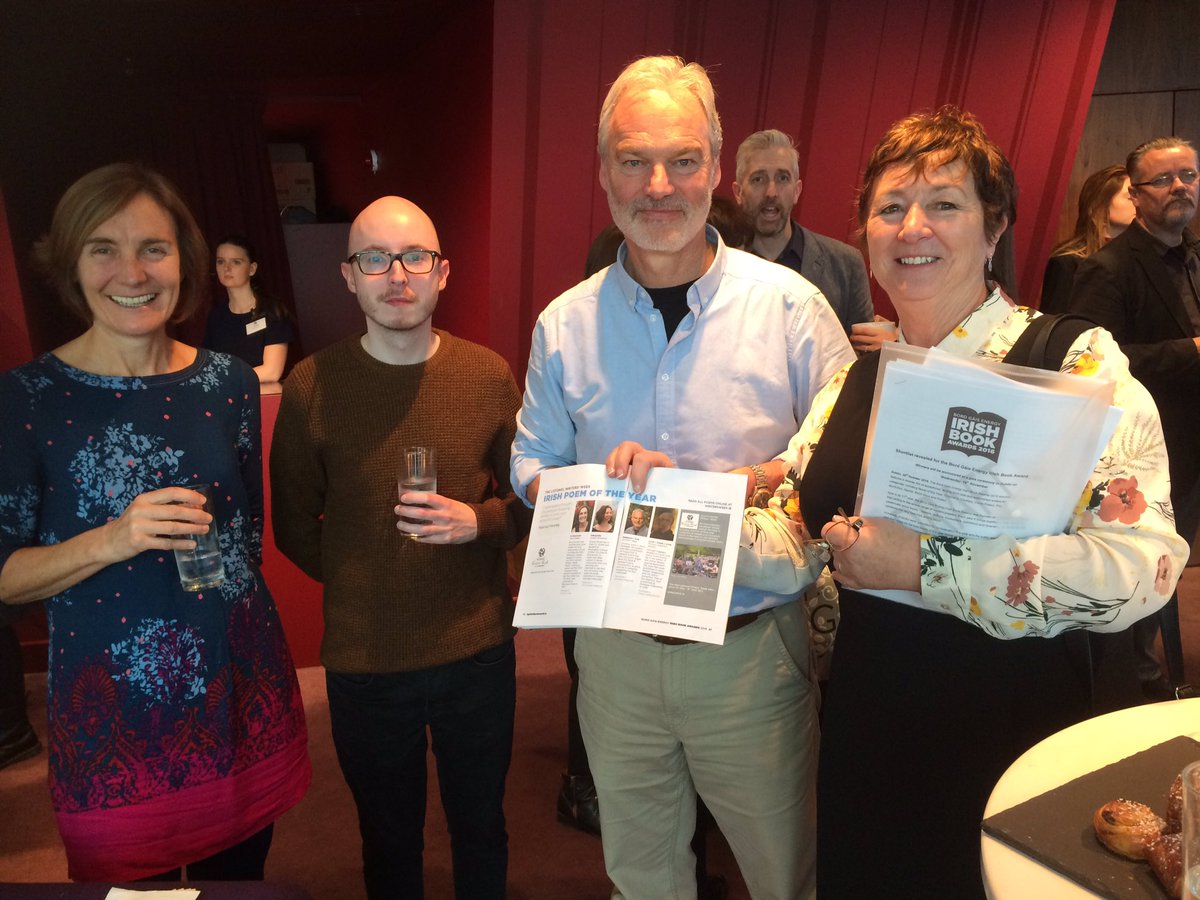 Listowel Writers' Week is this year sponsoring a prize for Poem of the Year at the Bord Gais Book awards. Here are some of the short listed poets. Jane Clarke, Andrew Soye & Michael Shanks Naghten with Liz Dunn, chairperson of Listowel Writers' Week .
The poems are HERE
<<<<<<


Eight Gary MacMahon Singing Festival


The annual Abbeyfeale festival was held last week. Below is Sonny Egan's performance of