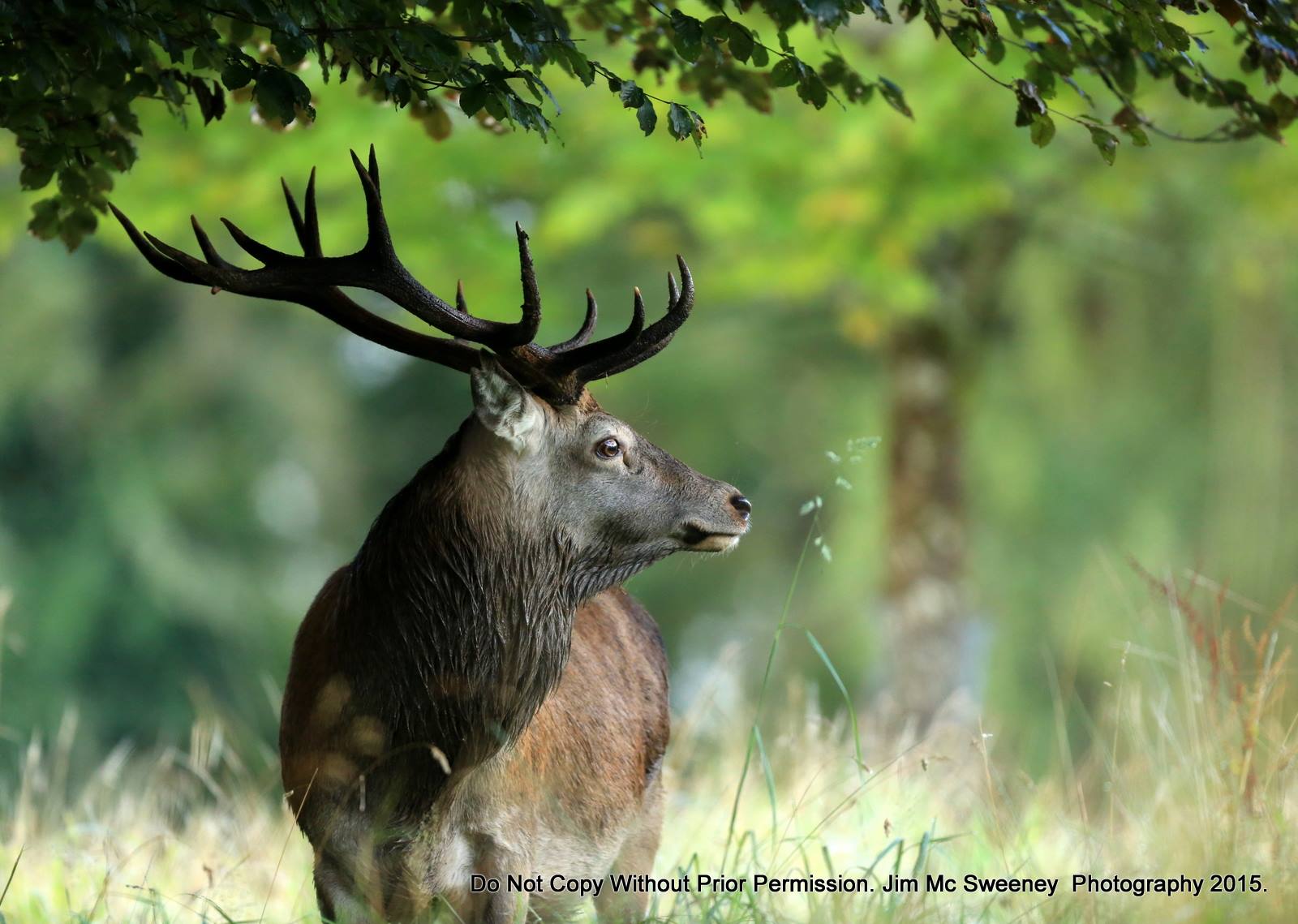 Stag in Killarney National Park (Jim McSweeney)
<<<<<<<<
Elizabeth Dunn, Newly elected Chairperson of Listowel Writers' Week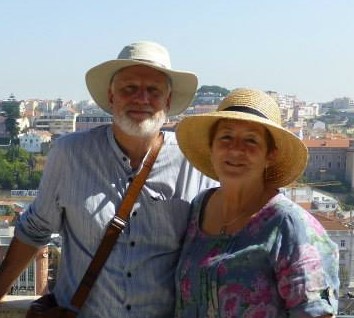 The reason that this essay is accompanied by a photo of both Liz and Jim Dunn is because Jim, through his work on the Athea mural is well known to my blog followers. Liz is his talented and hard working wife. In taking on the role of Chairperson of Writers' Week, Liz is cementing her love of Ireland and her love of literature as she (and Jim) continue to contribute to the cultural life of their adopted home.
Who is Liz Dunne?
Here is the answer in her own words
Seventeen years
ago Jim and I were house hunting for our retirement home in France. We had
taken our daughters on holiday there on a regular basis and the lifestyle,
language and culture appealed to us greatly; as did the slim possibility of
meeting past pupils from our former lives as teachers.
Today, I sit at
my desk being congratulated on my election as Chairperson of Listowel Writers'
Week for 2016. How on earth did THAT happen?
My background is
that of teaching; my first and only choice of career (apart from a brief desire
to be a ballet dancer or vet).
In search of
'free' accommodation, I took posts in independent schools in the U.K. As many
such schools provide boarding facilities for their pupils, most of my teaching
posts involved being 'in loco parentis' and residential. As a result, I lived a
kind of 'Downton Abbey' existence in many beautiful locations with gardeners,
handymen, cooks, cleaners, matrons and assistant staff. The only downside,
forgive the pun, was that my accommodation was ' in lieu' of the very demanding
job of looking after the children morning, noon and night on both weekdays and
at weekends. This of course involved annual agonising over dormitory
arrangements, staff rotas, evening and weekend activities and the inevitable
mountain of paperwork now involved. I could regale you with tales of my charges
and their many adventures but in this day and age I have to protect the
innocent (and the not so innocent) and I can't afford to be sued!! I did toy
with the idea of creating a board game to enlighten those who think working in
a 'posh' school is a wheeze, nothing could be further from the truth but I
loved it.
As the thought of
retirement loomed, Jim and I realised that our 'Downton Abbey' style of
accommodation was drawing to a close and that, never having owned a house, it
was time to start house hunting in France. Friends who had already purchased a
home here encouraged us to visit Ireland before we disappeared to France for
good.
We docked at
Rosslare on a grim February evening with a grumpy teenager and little idea of
where we actually were; not helped by the weather conditions that meant we
couldn't actually see where we were!
Jim suffered
Guinness poisoning on the first night and the weather (like the teenager's
mood) showed little improvement over the long weekend. On our last day we
ventured into Abbeyfeale and casually looked into the window of Jerry Flynn,
saw a cottage, went to look at it, fell in love, put in an offer, had the offer
rejected, realised we were dealing with a different currency so upped the offer
and won ownership of our 'forever' home (I did all this whilst Jim still
suffered. It wasn't until three months later that he actually set foot inside
the house!)
In 2009 with both
of us facing yet another mountain of paperwork and stress as we each faced yet
another school inspection, we decided enough was enough and decided to retire
to Ireland permanently.
Going from a very
busy life to the quiet of the Irish countryside was marvellous for us both but
it wasn't long before I needed an outlet. We had left family behind in the UK
and our beloved daughters had both moved to Switzerland. I needed to be needed.
Suffice to say
that the annual invitation for volunteers by Listowel Writers' Week that
October tempted me, filled the void and the rest, as they say, is history.
<<<<<<
Ladies Day at Listowel 2015
The style at Listowel Races on Ladies Day 2015 was such that I had to drip feed it in here over time. Here are a few last photos I took later on on the day.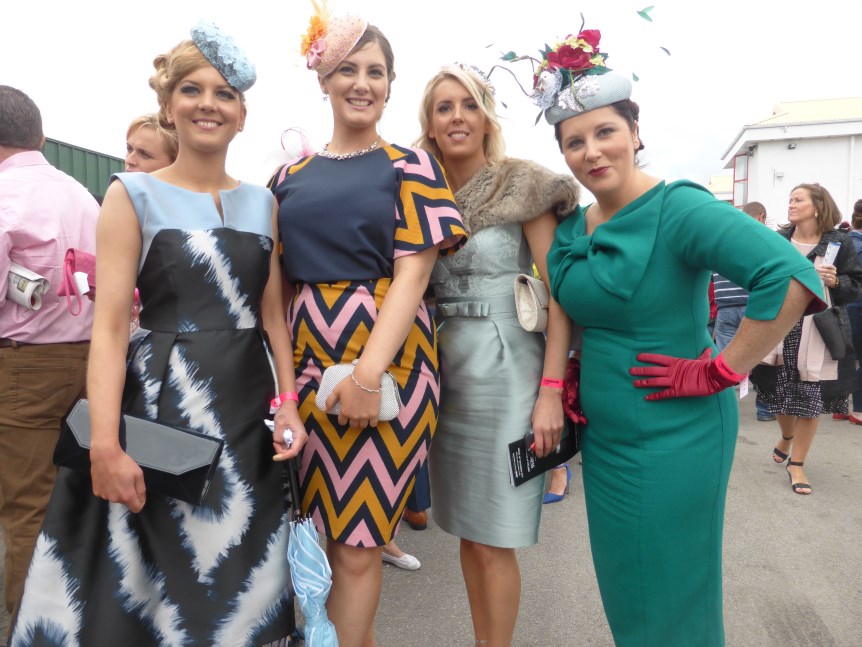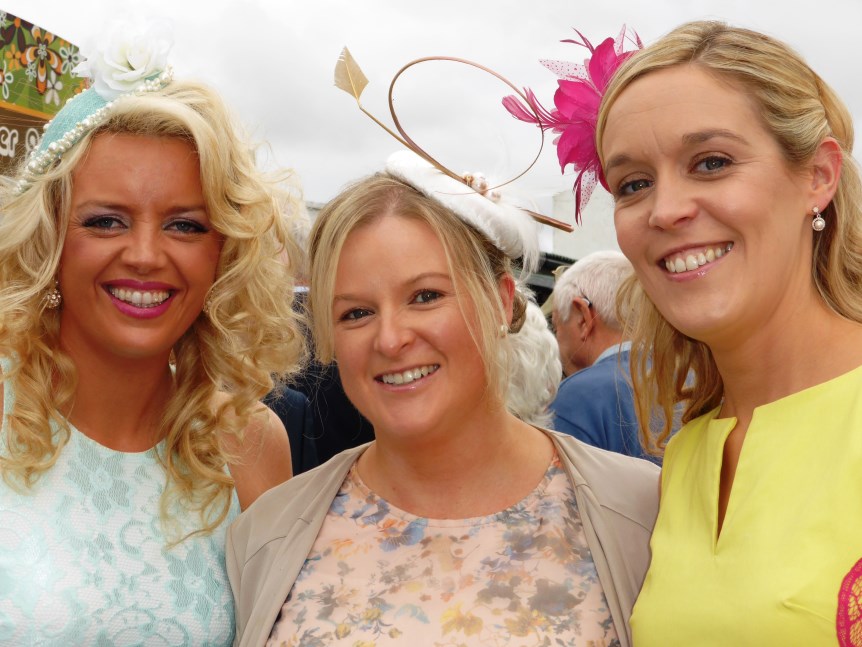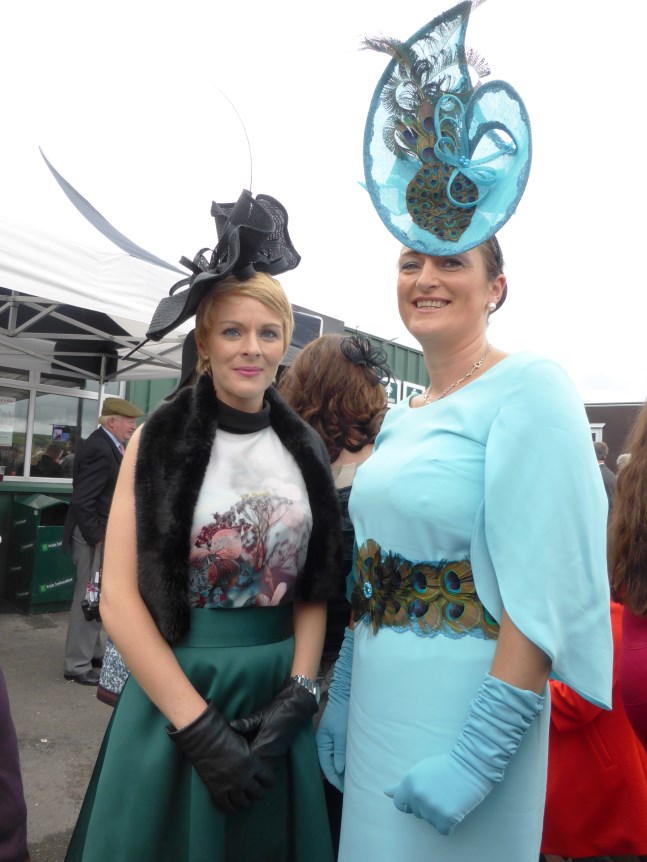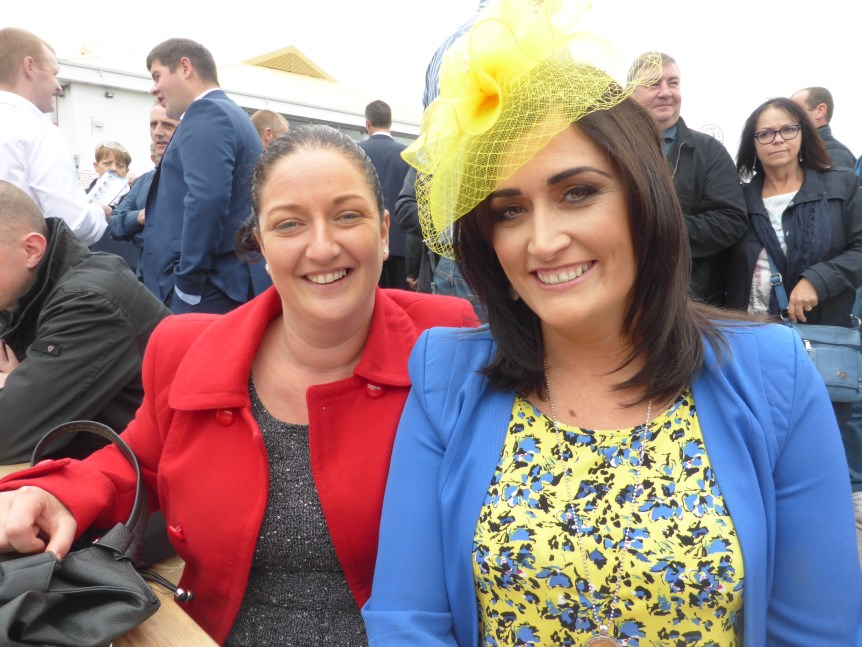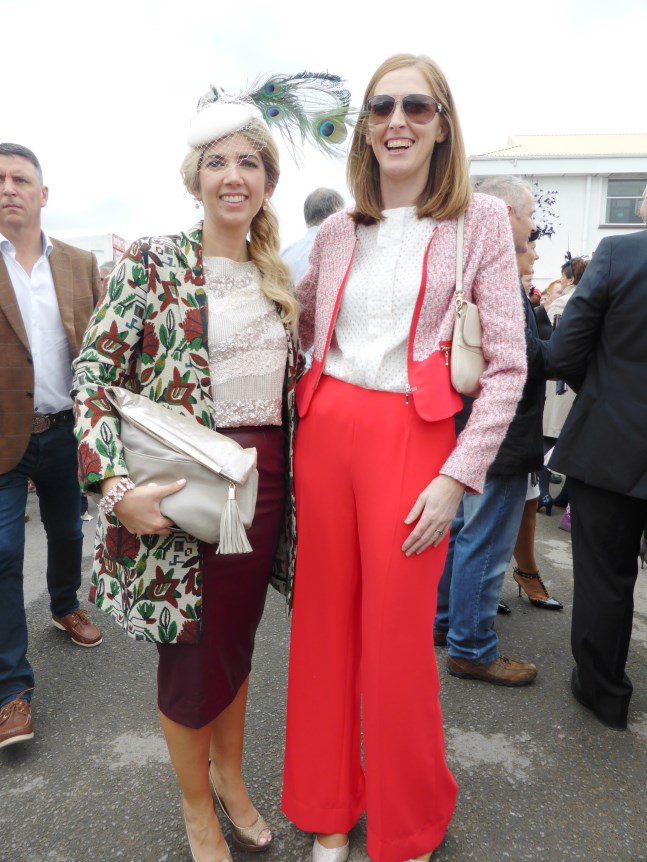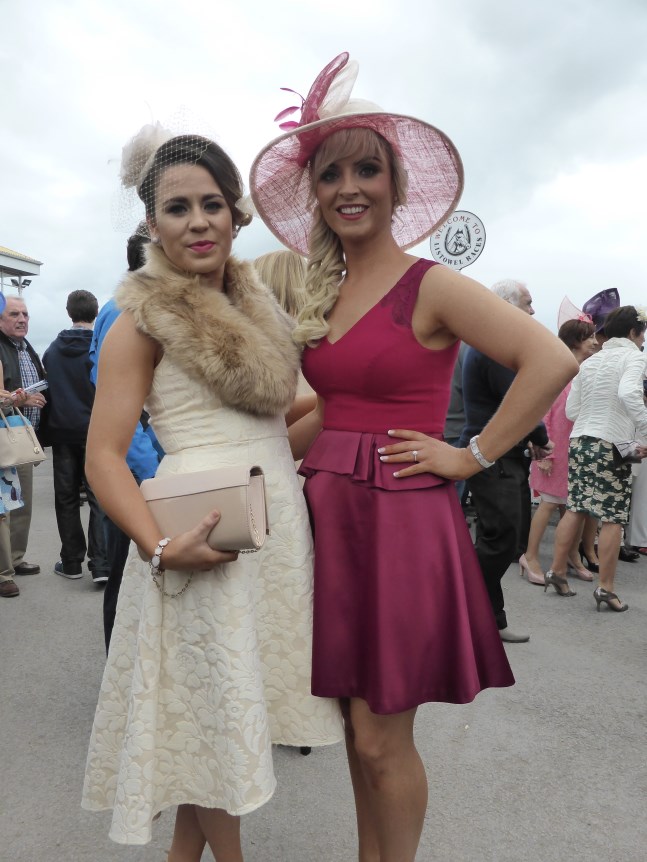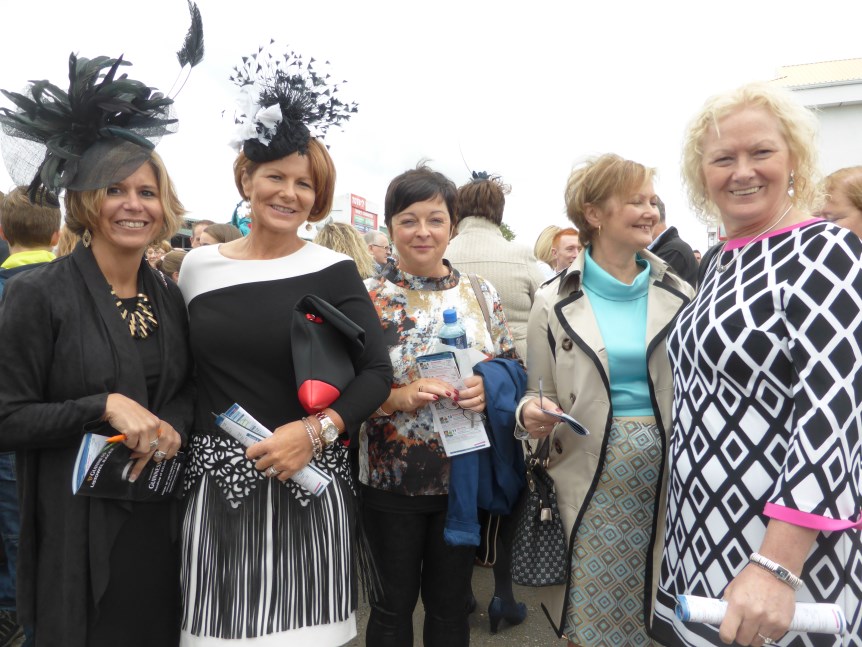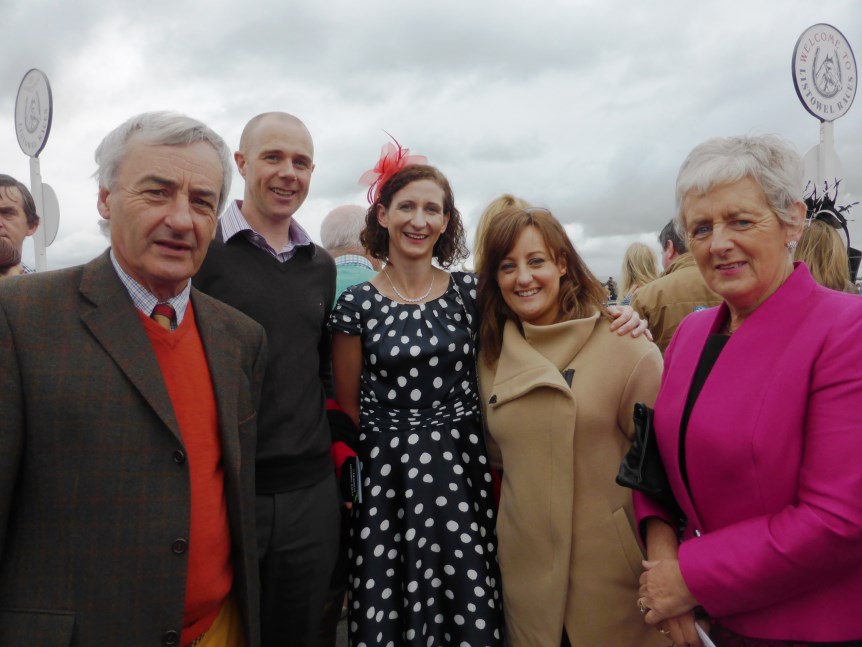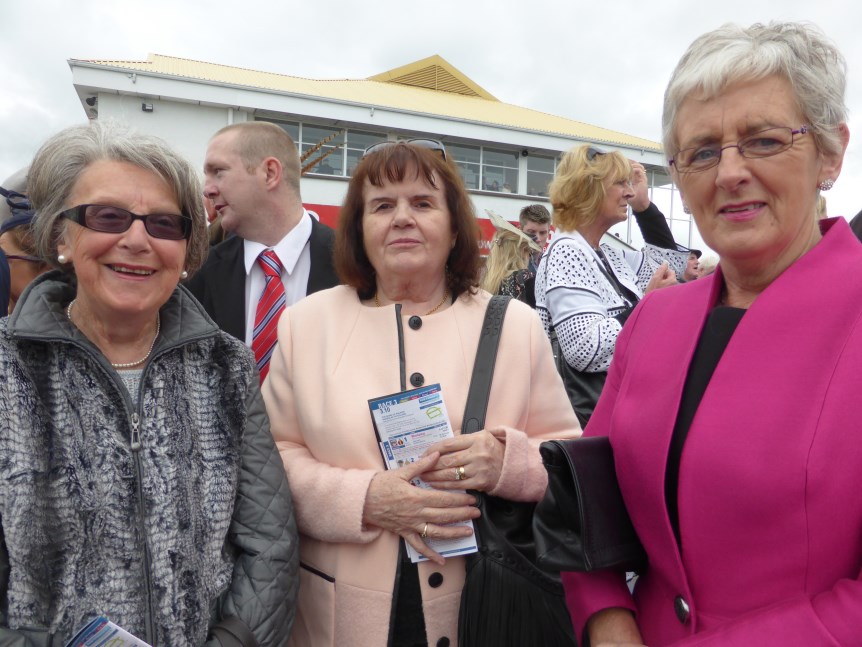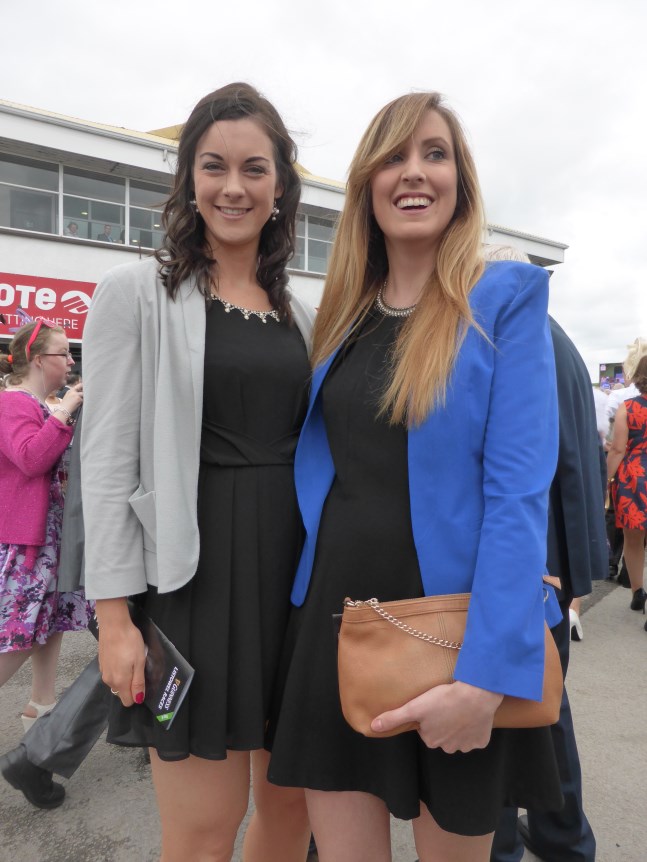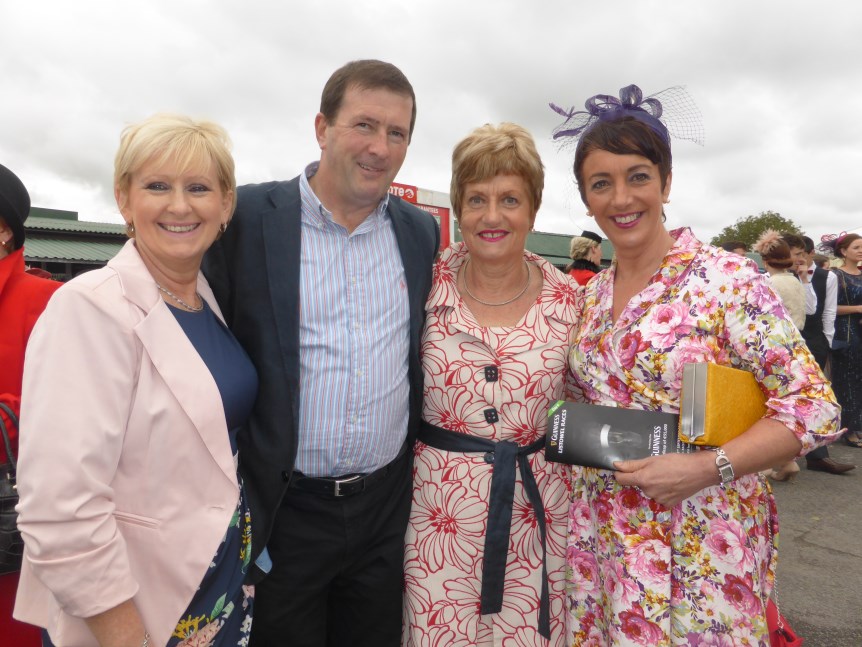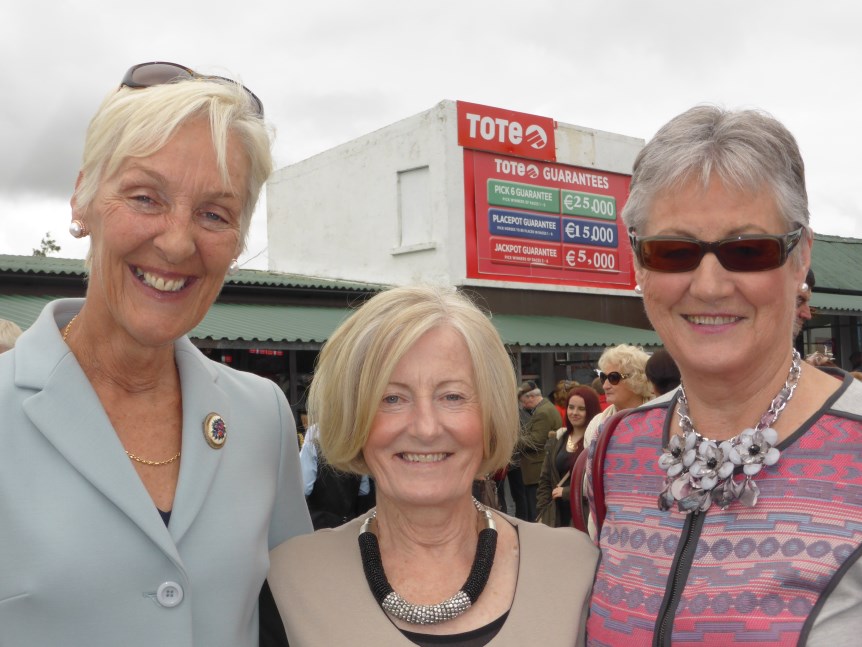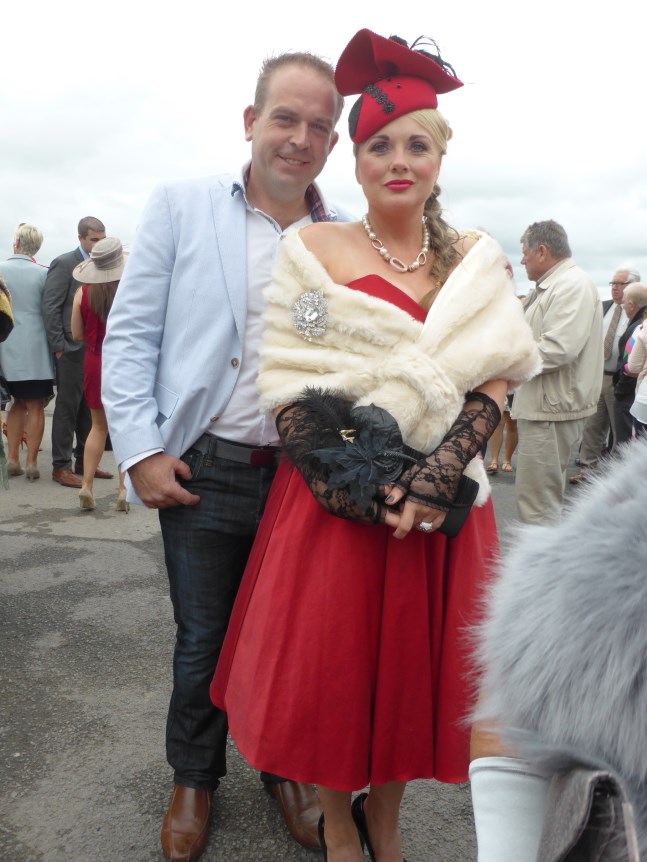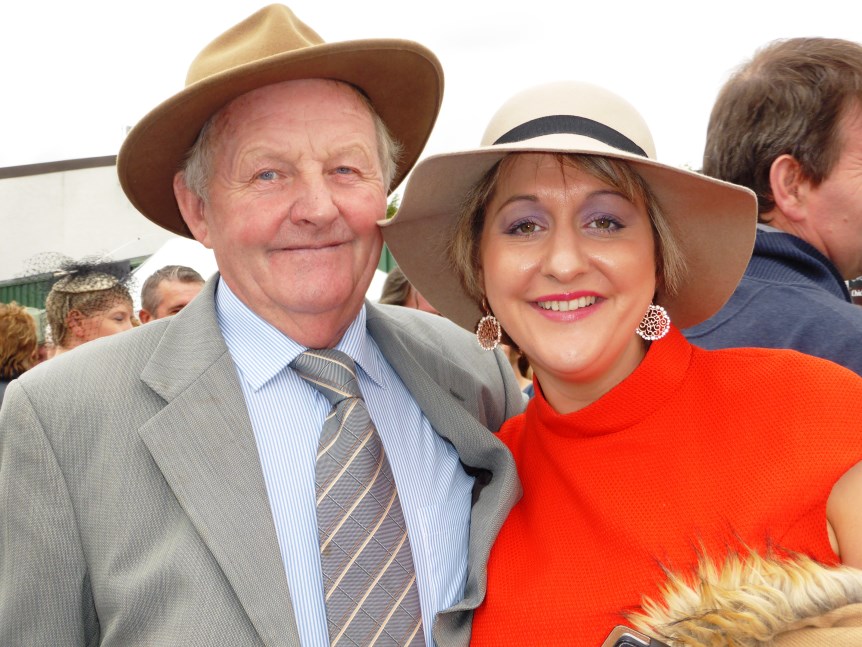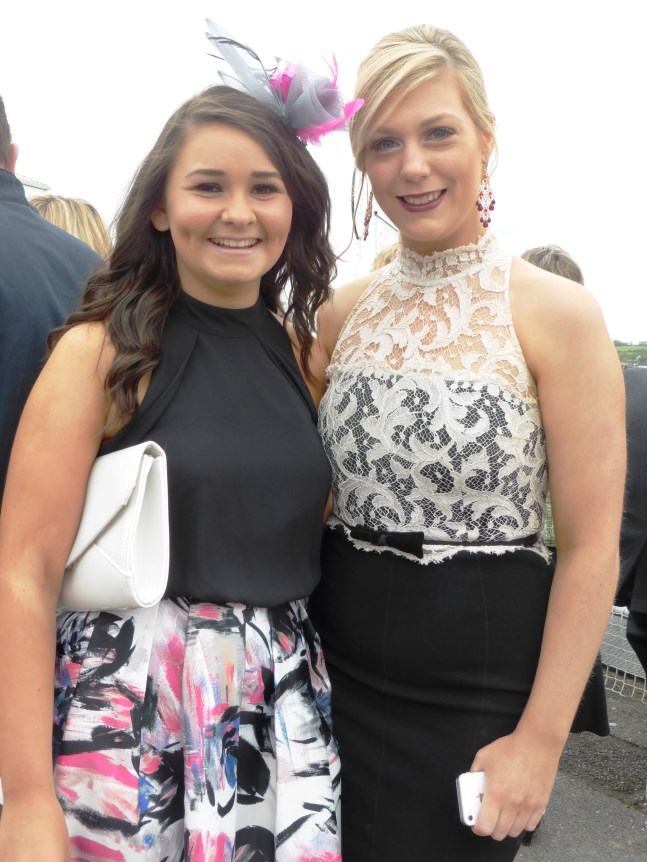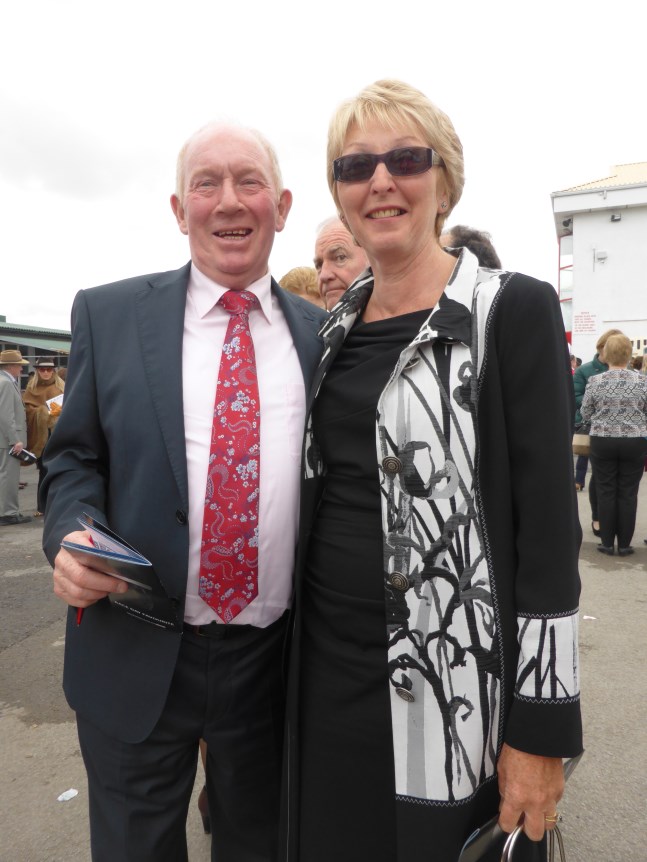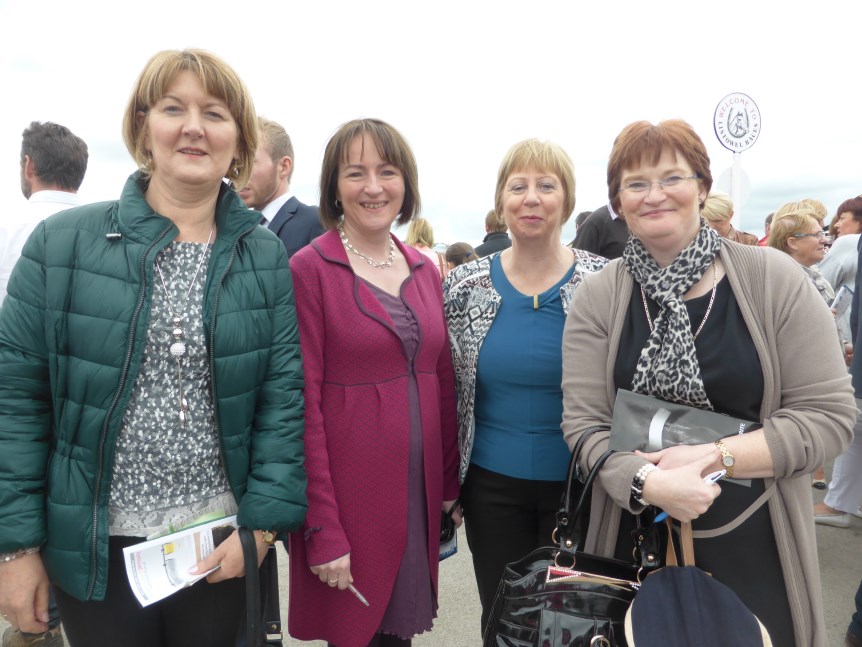 It is in the nature of a day at the races, that one wanders about mixing and mingling with different sets of friends. Inevitable that means that I have taken some people more than once in different combinations. It does not denote any favoritism on my part.
<<<<<<<
The late Garda Kennelly of Moyvane


A few weeks ago I told you about the tragic drowning while on duty of Garda Michael Kennelly of Knochanure in 1934.
Garda Michael Kennelly is featured in the
'Gardai 1930' photo, seated extreme left. He hailed from Newtownsandes
(now Moyvane) Co. Kerry and lived in Aillebrack with his wife Alice
McHale-Kennelly. He was killed 'on duty' in January 1934 when he and
his colleague Sergeant Forde, were returning to Maam Garda Station
after escorting a female patient to Ballinasloe Mental Hospital. On
driving through Galway the hackney car in which they were travelling
left the road and entered the River Corrib at Woodquay. Garda Kennelly
was drowned along with the others in the car. (Clifden 2000)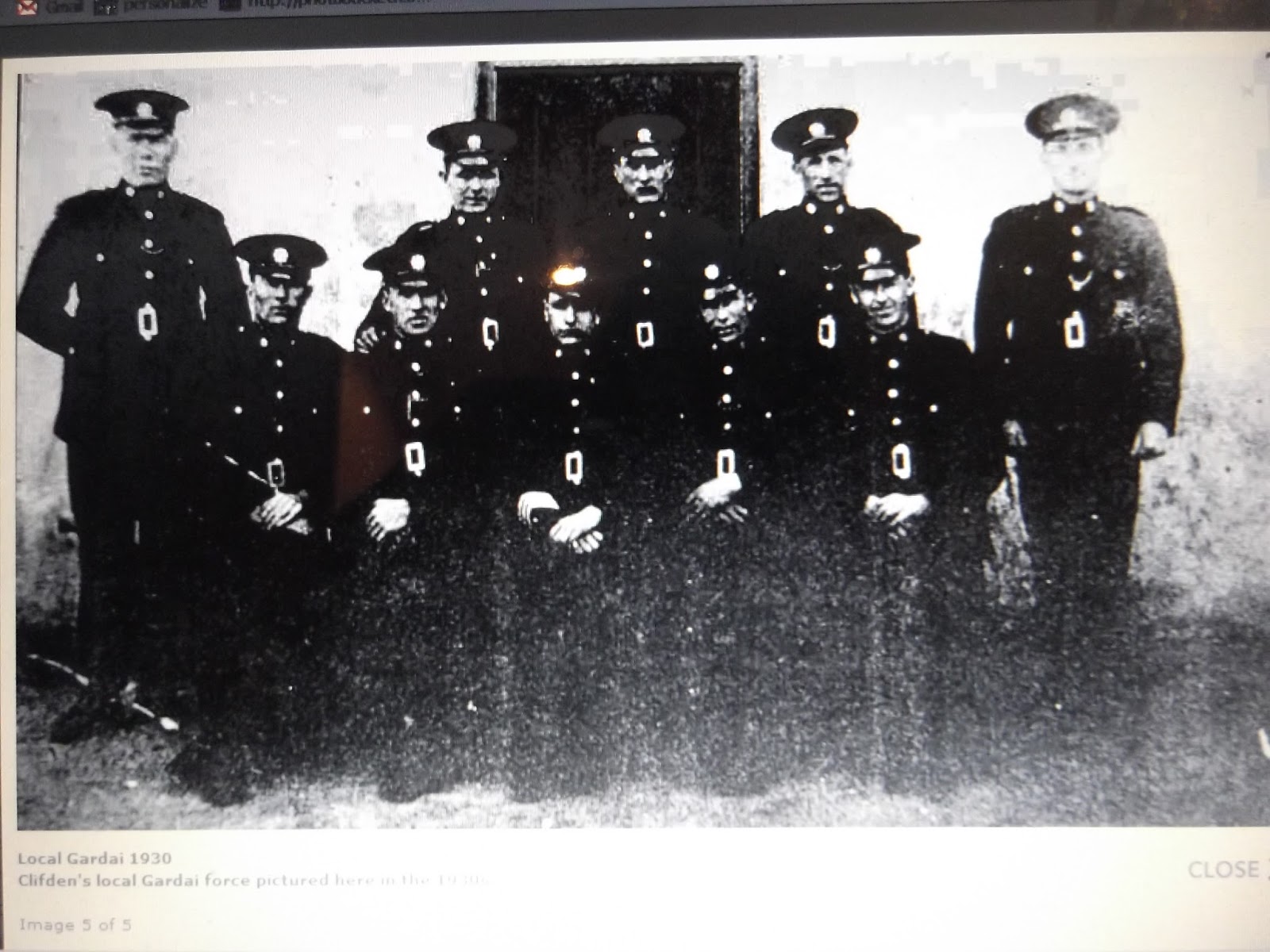 <<<<<<
Newly refurbished and ramped Plaza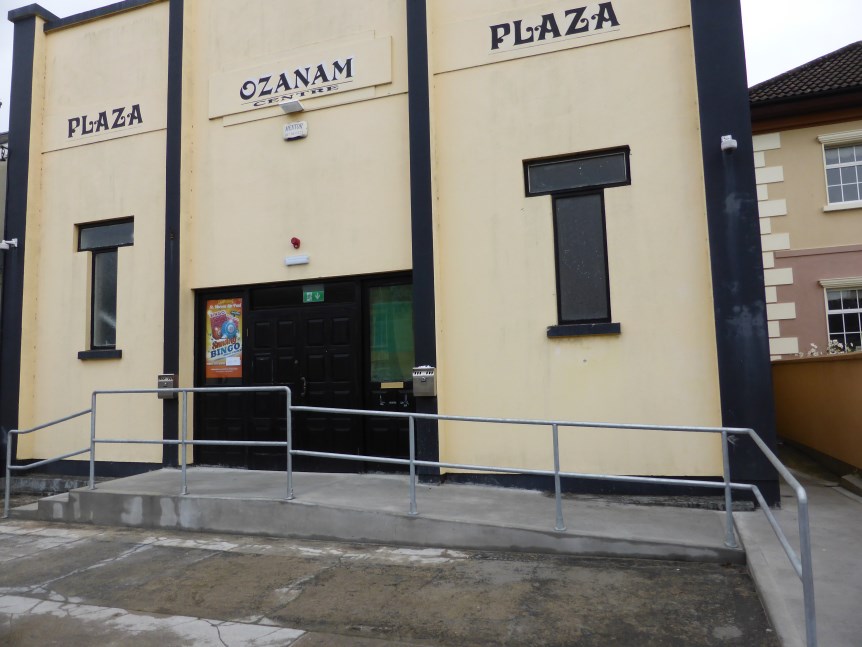 <<<<<<


Listowel's newest shopkeeper


In the centre of this photo is Katie Heaton, flanked by her grandmother and father. Katie opened her new shop, Kerry Wool, in Main Street Listowel on Monday October 12 2015. The shop will sell knitting and sewing supplies as well as hand knit garments. In opening this shop, Katie is following in the footsteps of her grandmother, who has years of experience in the knitting yarn and craft business.