The very last of my St. Patrick's day photos……….. for now.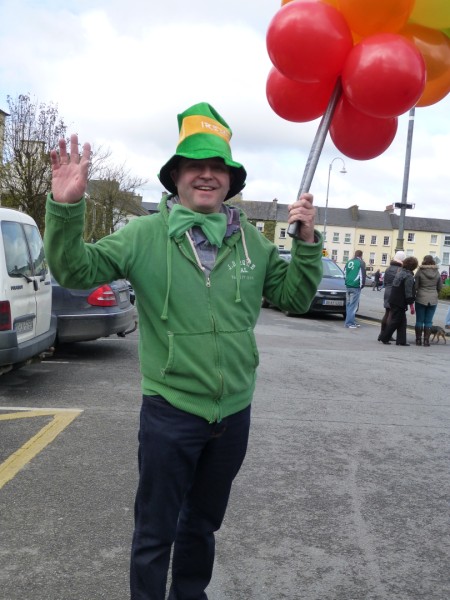 Martin Stack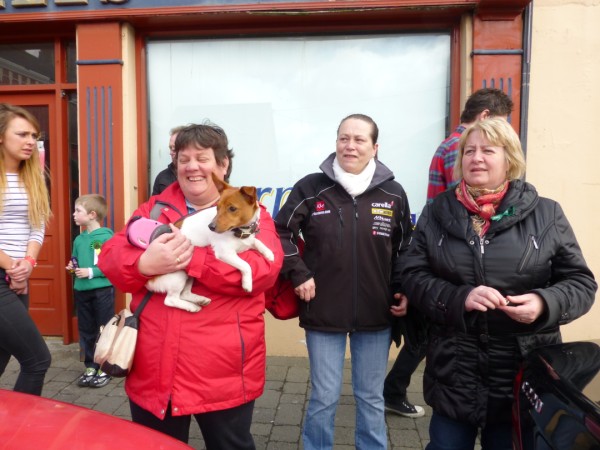 Liz Healy
Judges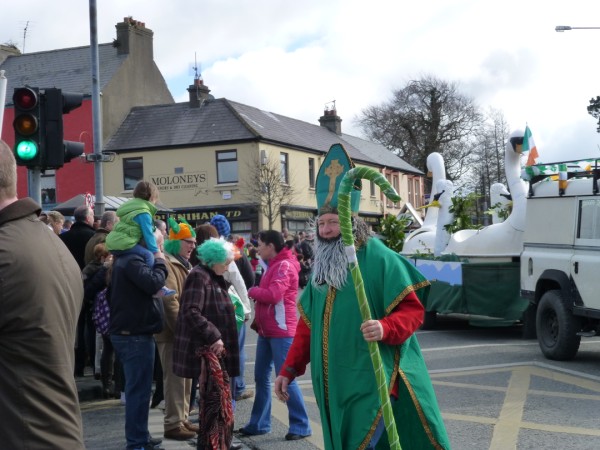 Maurice Hannon AKA St. Patrick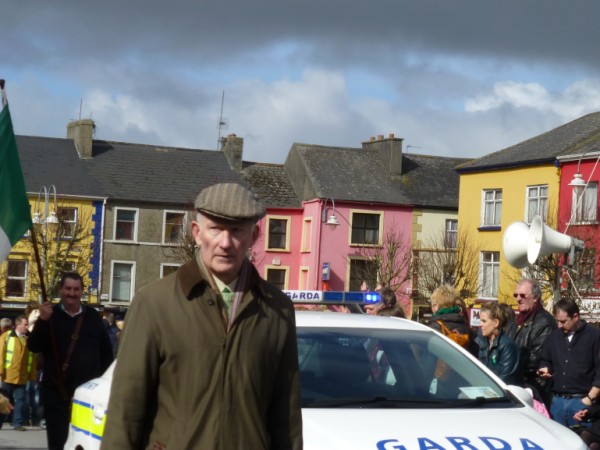 Matt Mooney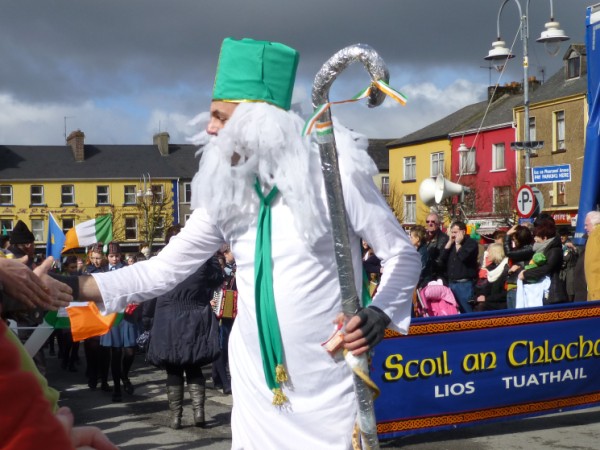 Liam Brennan AKA St. Patrick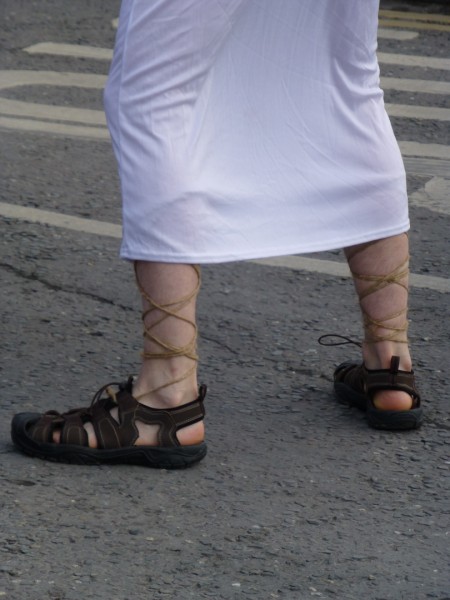 St. Patrick's sandals….and it was skinning cold!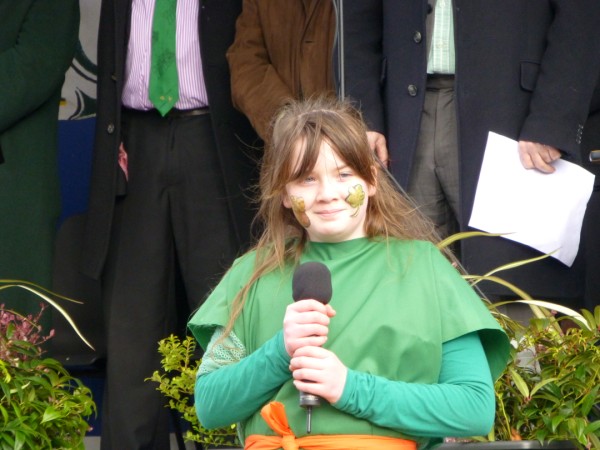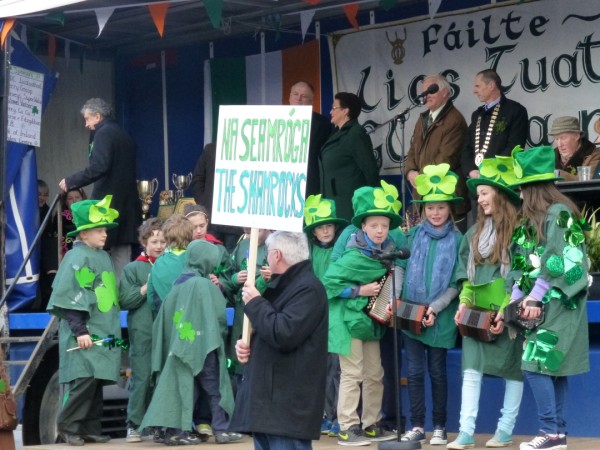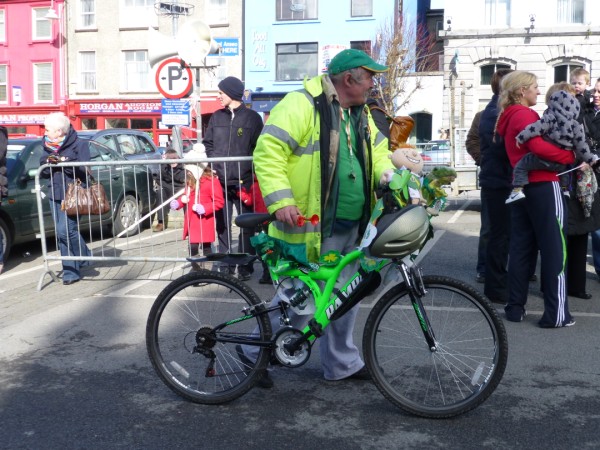 >>>>>>>
Briquettes
There is much talk of winter fuel and fuel shortages during this cold snap. Bord na Mona has had one of its worst peat harvests on record and is currently witnessing unprecedented demand for briquettes.
Did you know that peat briquettes as fuel are an Irish thing?
Here is a sequence of archive photos from Bord na Mona Heartland from the briquette factory in Croghan.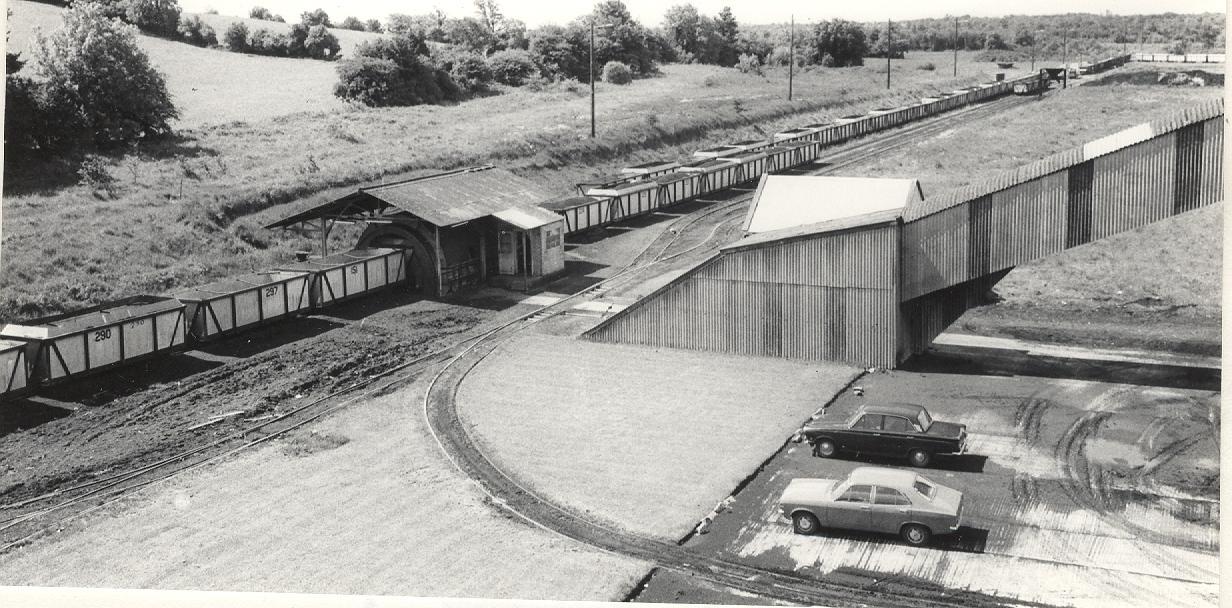 Croghan Briquette factory opened in 1961, 62 years ago. It closed around 1999. This shows a delivery of peat to the factory.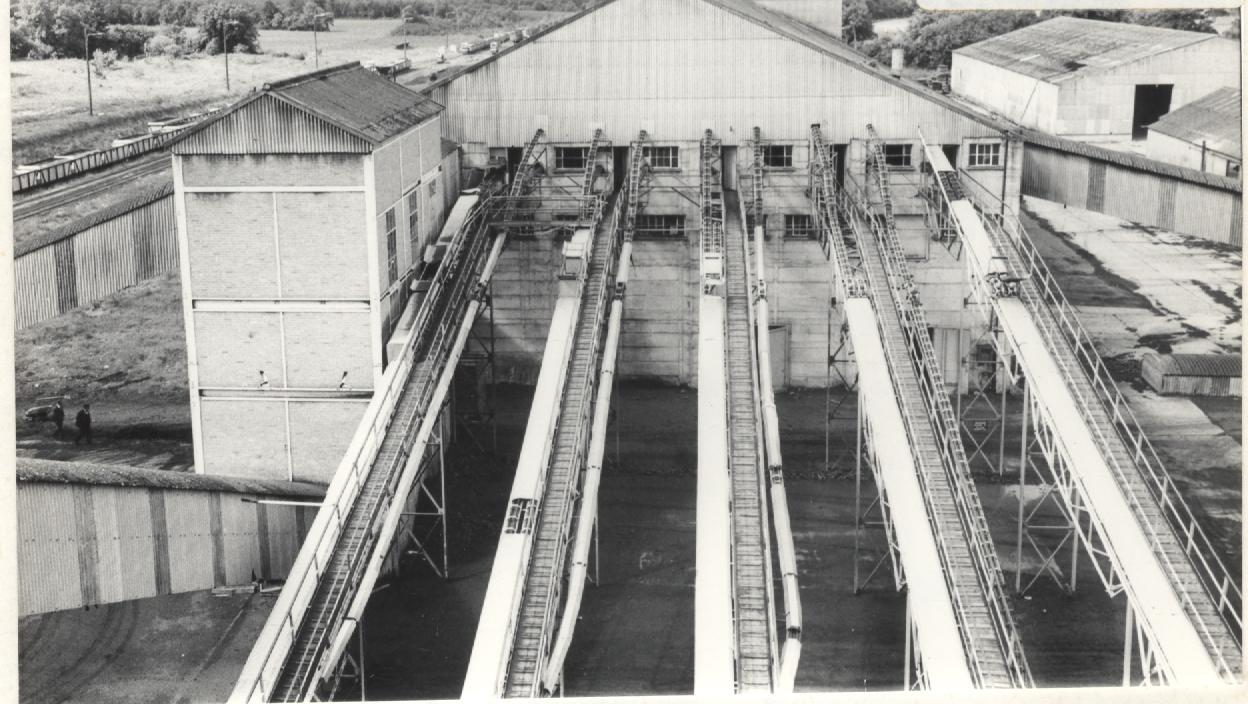 After the briquettes were made they were extruded on runners to help them cool down before baling. The runners extended for 75 meters into the baling house. When baled the core temperature of the briquettes was 78 degrees C.
Eventually the briquettes were loaded for transport. At this time some 22 million bales were produced each year between Lullymore, Derrinlough and Croghan.
<<<<<<
Jimmy Deenihan T.D.
Minister for Arts, Heritage and the Gaeltacht
launched the new Genealogy Website
at Royal Irish Academy, Dawson Street, Dublin 2
on Tuesday 26 March 2013
www.irishgenealogy.ie is a new Irish Genealogy search portal
This portal will make it possible for users to search records from a number of genealogy records sites including:
· Census 1901/19011 records, Irish Census of populations for all counties of Ireland.
· Griffiths Valuations, the first full scale valuation of 19th Century property in Ireland, published 1847 to 1864.
· Tithe Applotment records, Compiled 1823-1837,
· Soldiers wills,
· Military Archives,
· National Library of Ireland,
· Ellis Island records, passenger lists and other records of U.S. immigration through Ellis Island, New York.
· Ireland-Australia transportation database,
· Women in 20th Century Ireland 1922-1966, a database of almost 20,000 entries on a set of records relating to central government.