William Street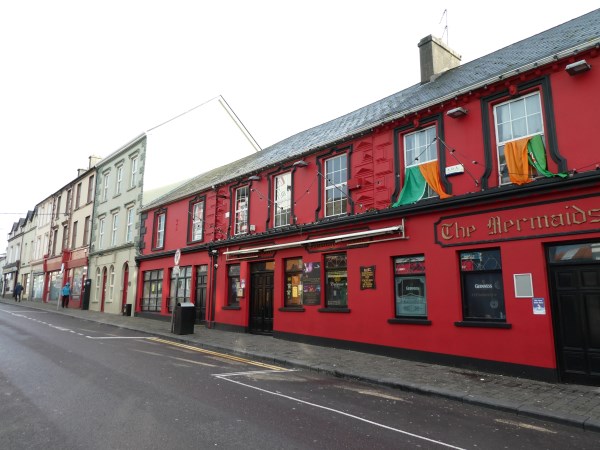 November 10 2019
<<<<<<<<<<<




Listowel Food Fair 2019


I missed most of this year's food fair as I was busy book promoting but here are a few of the lovely windows.
Finesse showcased the delicious local Brona chocolate in all its flavours.
NCBI was all aprons and cookbooks with a few glamorous shoes for good measure.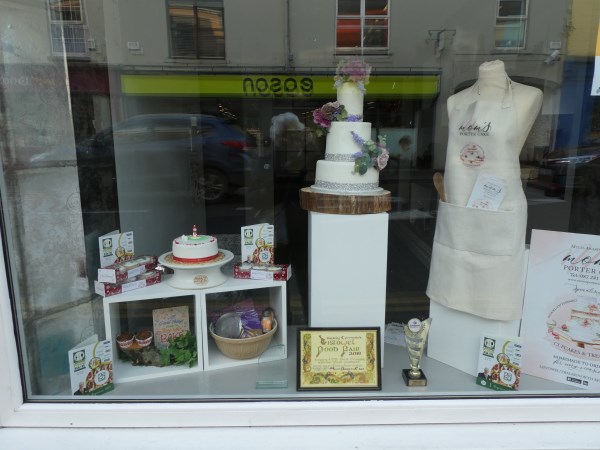 Perfect Pairs and its Mom's Porter Cake display was mouthwatering and tasteful.
Flavin's display incorporated some food ingredients and cookery books surrounding a beautiful antique platter.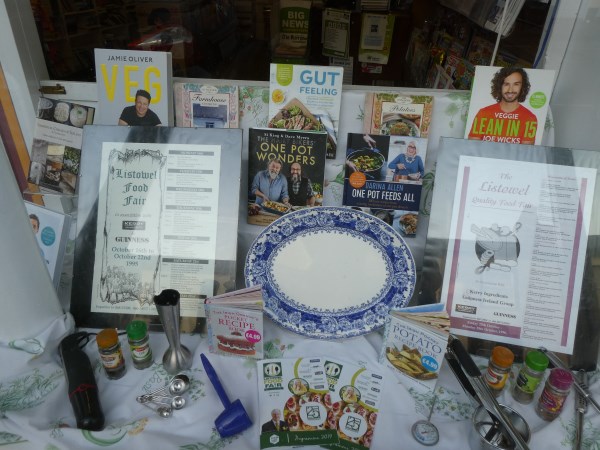 As I was passing by John R.'s on my way to the Listowel Arms for A Taste of Italy I spotted some friends still enjoying afternoon tea even though it was now evening.
Jim and Elizabeth Dunn and Catherine Moylan were holding their Listowel Writers' Week Art subcommittee meeting over pastries and meringues. Trust the Art crowd to do it in style!
These lovely ladies were just leaving after a lovely afternoon of talk and tea.


Some of the organisers of Listowel Food Fair were taking a brief moment to enjoy one of the highlights of the Food Fair. The verdict from everyone I spoke to was that Listowel Food Fair 2019 was the best yet.
Not only is Listowel now the literary capital of Ireland, it is fast becoming the food capital as well.





<<<<<<<<<<<




Setting the record Straight
I had always believed that in the 1920s vintners changed the signs over their premises because they got in trouble with police if they displayed signage in Irish.
This apparently is not 100% true according to below extract from the parliamentary records;
15 November 1920-Volume 134
Mr. MacVEAGH- asked the Chief Secretary for Ireland on what authority the police in Listowel, Co. Kerry, have ordered all shopkeepers in that town to withdraw or delete all signboards containing names in the Irish language?
Sir H. GREENWOOD- It is not the case that the police in Listowel have ordered all shopkeepers to withdraw or delete all signboards containing names in the Irish language, but where owners of licensed premises, have their names in Irish characters only over their premises, they have been ordered to affix their names in English in compliance with Section 25 of the Excise Licenses Act, 1825, and Section 11 of the Licensing Act, 1872. I may add that repeated efforts have been made in Listowel by persons styling themselves the Irish Republican police to compel shopkeepers to put up their names in Irish, that some who refused to do so had their signboards tarred, and that local painters were prevented from removing the tar stains. From House of Commons