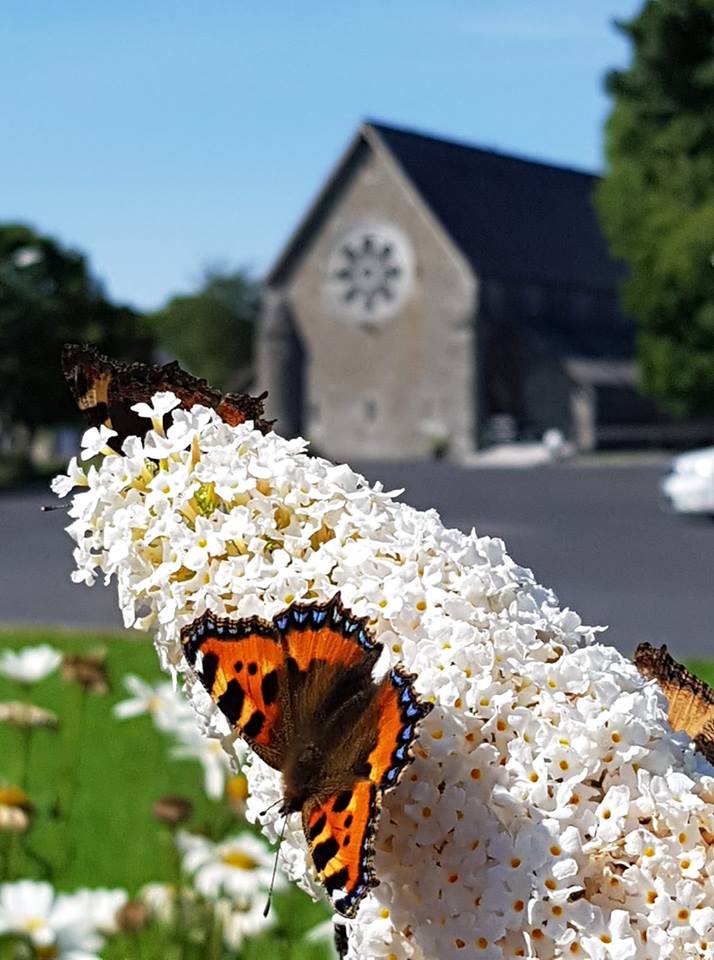 Ballylongford by Ita Hannon
<<<<<<<<


Lyreacrompane Honours Kay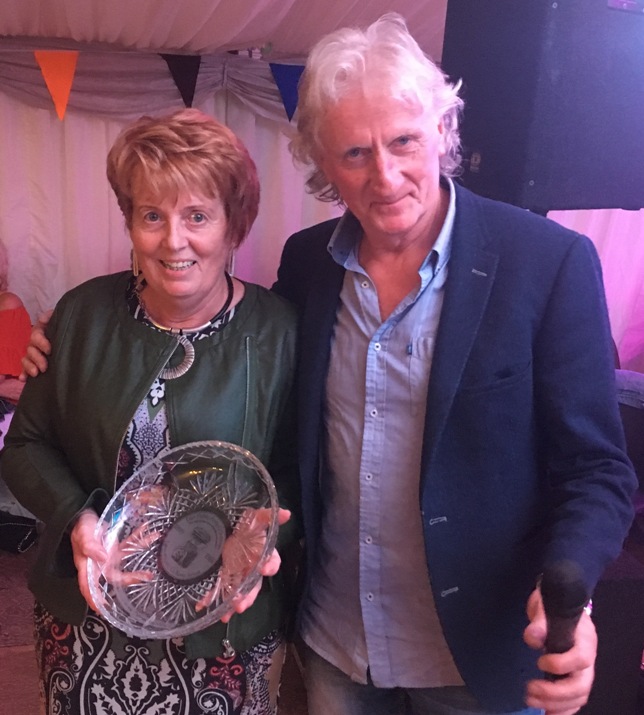 Pat McCarthy, Duagh and Dublin, makes a surprise presentation to Kay O'Leary, who initiated the Dan Paddy Andy Festival twenty-one years ago, for her role in the community, especially for her work in building the Festival over the years.
Photo and caption from the Lyreacrompane website
<<<<<<<<
The Price of a Bodhrán
The late, great John B Keane was a Limerick Leader columnist for more than 30 years. This column first appeared in the edition of November 24, 1973
Awful price
"SEVENTEEN pounds is an awful price for a bodhrán," writes Drummer of Sirand, who does not want his name mentioned but is a familiar face at wrenboy competitions all over Limerick and Kerry.
The remark was prompted by Sonny Canavan's statement in last week's Leader that he was charging £17 apiece for homemade bodhráns.
"I can walk into any shop," Drummer continues, "and buy a span new drum for twelve pounds, a drum that will last."
I showed his letter to Canavan and asked him to reply.
"Tell him buy the drum," Canavan countered, "and let them that wants bodhráns buy bodhráns.
<<<<<<<<
Cork Heritage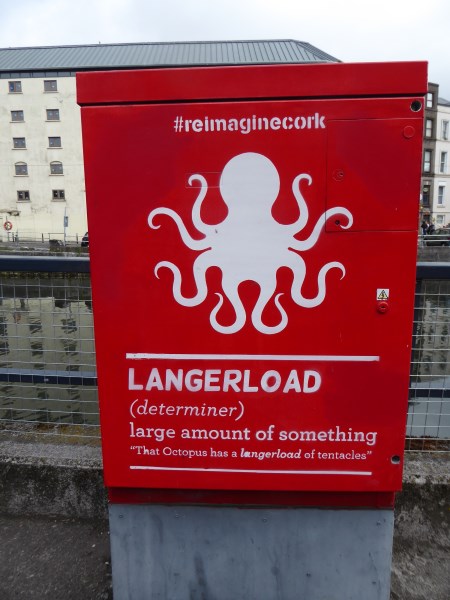 Cork is doing its best to hang on to its distinctive vocabulary.
On August 18 2018 I had a langerload of Cork heritage.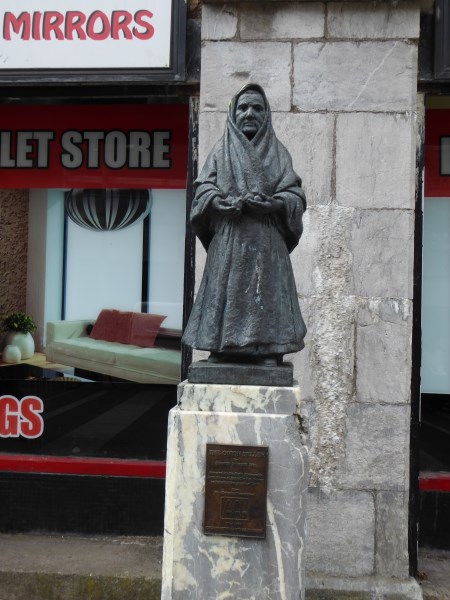 This is a statue to the shawlies in The Coal Quay. The Coal Quay is the Moore Street or Covent Garden of Cork. It's nice to see the tradition of outdoor stalls continuing although most of them were not selling foodstuffs or, if they were, they weren't native Cork food stuffs.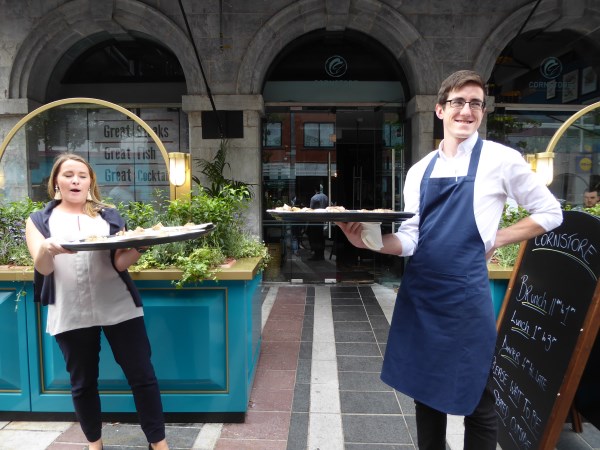 One tradition The Cornstore revived for Heritage Day was the eating of crubeens.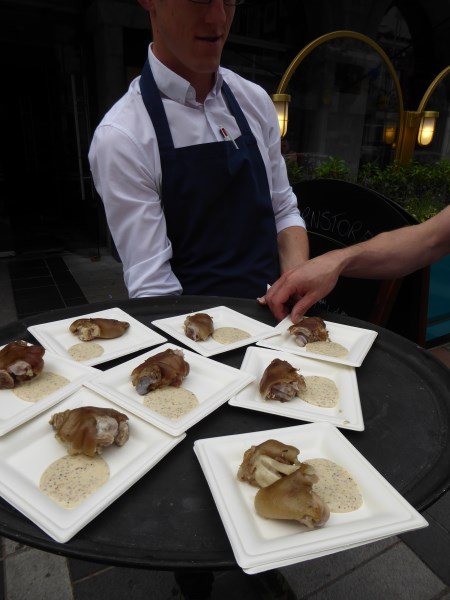 They were serving them to us with a dollop of mustard sauce.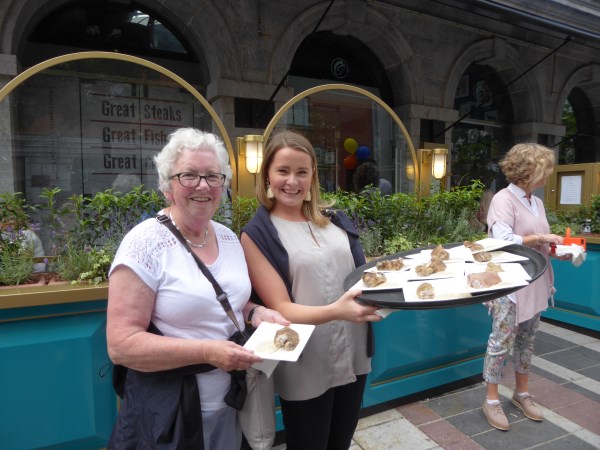 I did try one but there was nothing to eat, just skin, fat, gristle and bone.
<<<<<<<<<<


In Cork, A Spire and Phone Boxes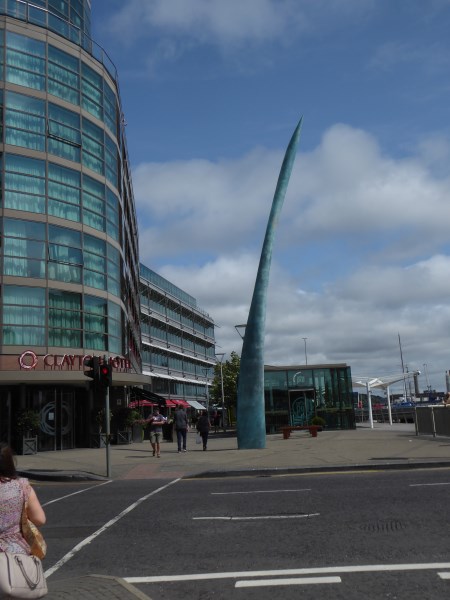 I spotted this along the quay before the Clayton Hotel. It looks like a kind of a crooked spire.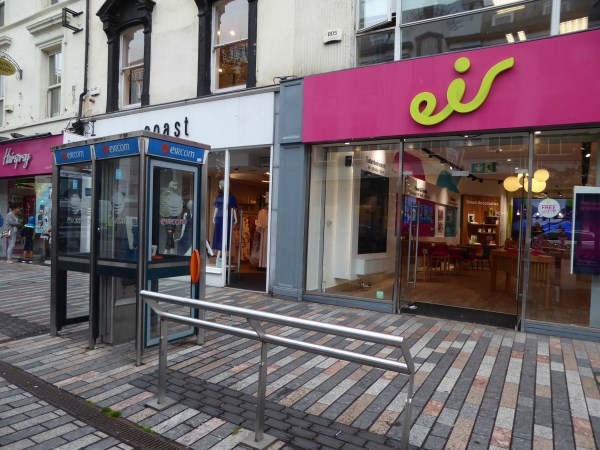 There is an old fashioned phone box on the pavement outside the mobile phone shop on Patrick Street.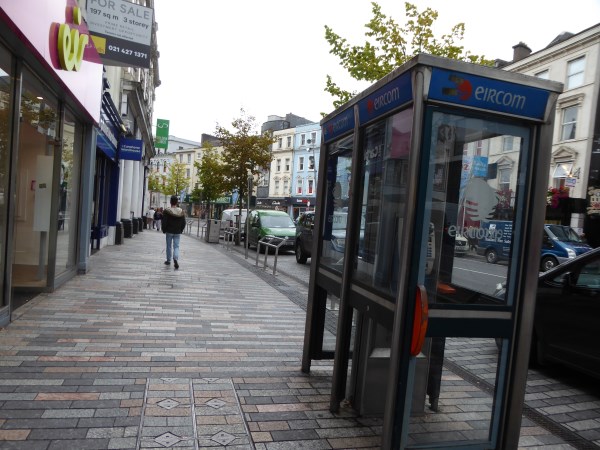 The streets were very quiet. It was early in the morning but I think this no traffic lark is biting a bit.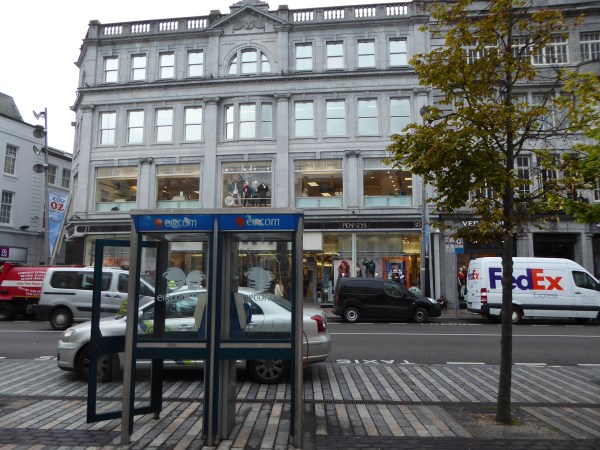 <<<<<<<
Knock Apparition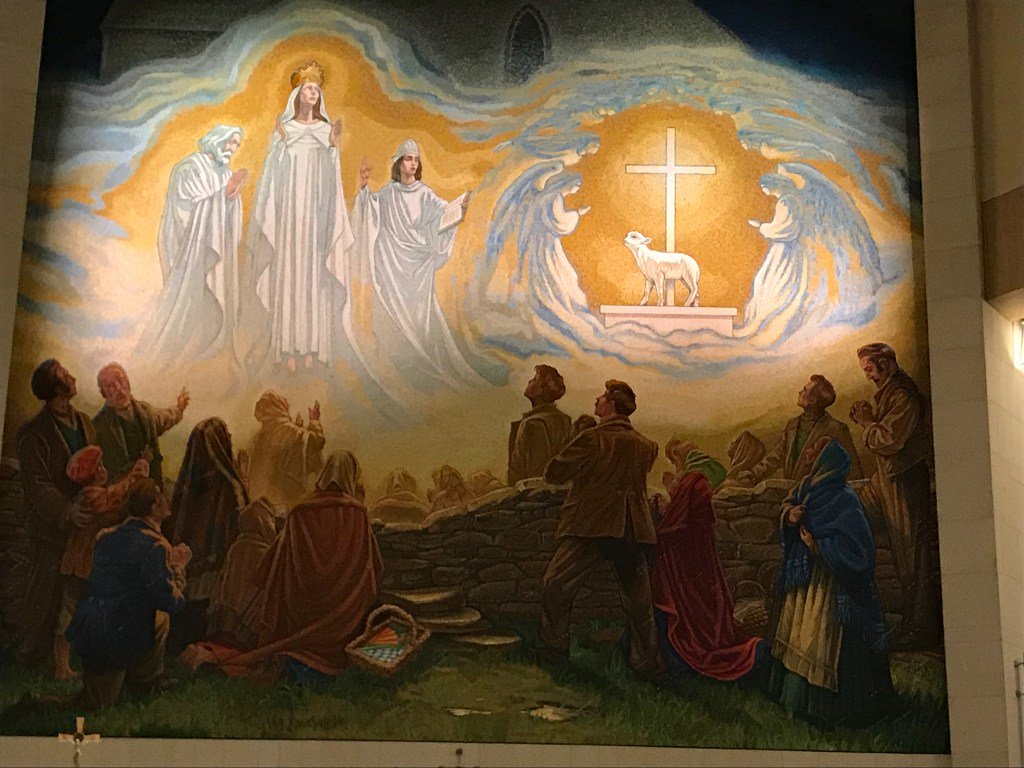 P. J. Lynch painted the mural depicting the apparition at Knock. Pope Francis visited and prayed there on August 26 2018.
<<<<<<<<<<


Just a Thought


Here is the link to my most recent set of Thoughts for Radio Kerry.
<<<<<<<<


Listowel People who saw the Pope in Ireland


Lots of Listowel people went to Dublin to attend the pope's mass. Members of the Listowel Folk group went to sing.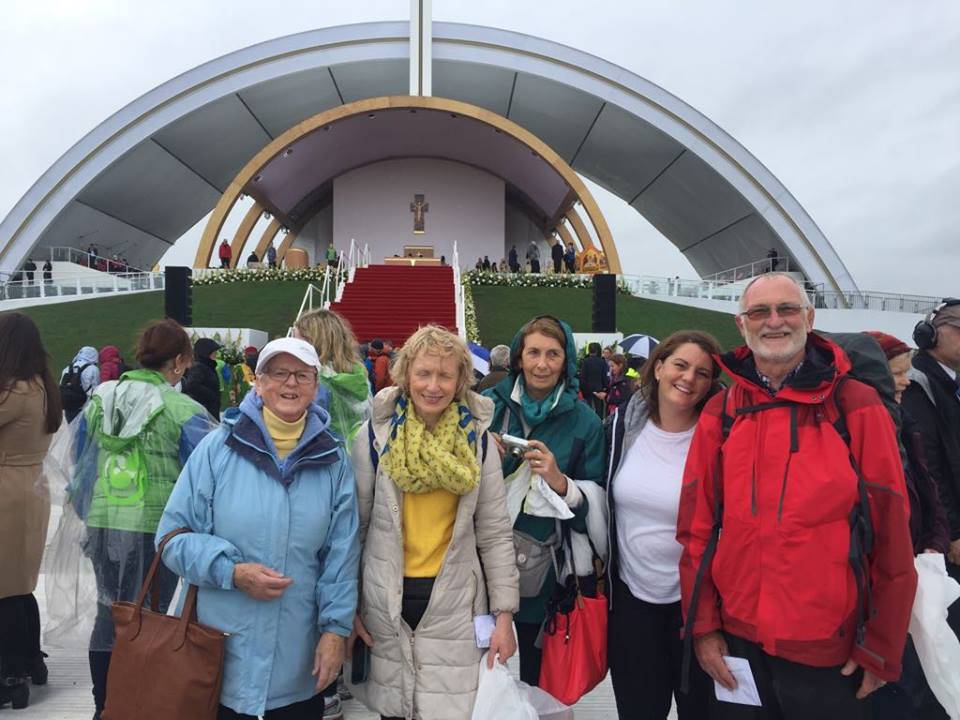 Eileen, Catherine, Mary, Tina and Mike were in The Phoenix Park in August 2018
But Junior Griffin was in Limerick in 1979. He took these photos as the pope landed by helicopter at Limerick Racecourse and took a jaunt in his popemobile before saying mass.