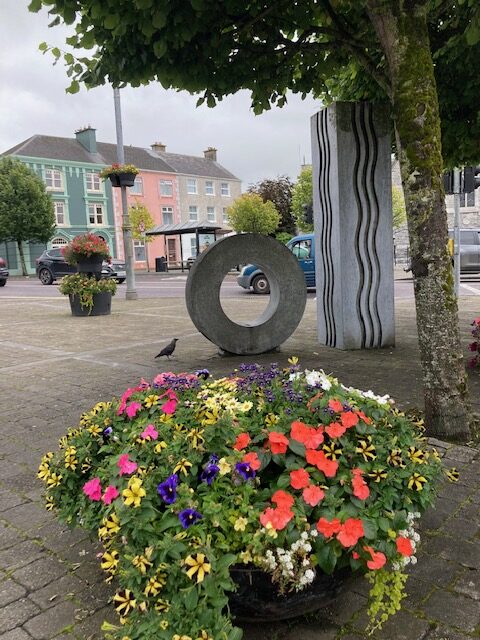 beautiful corner of Listowel Town Square in July 2023
<<<<<<<<<<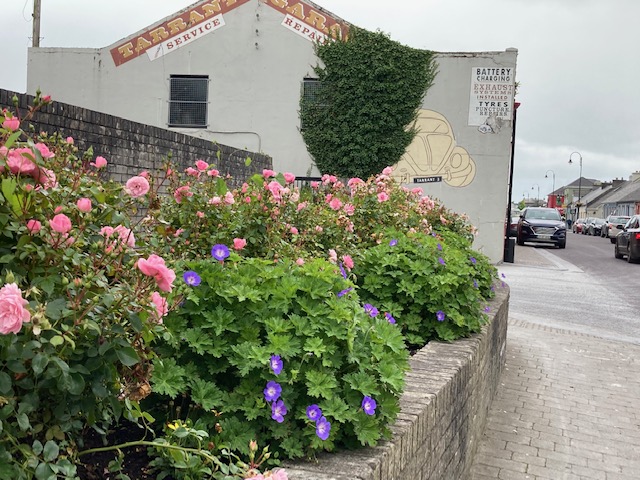 Last of the Memories (for now)
Every second Wednesday was fair day and wooden barricades were placed along the edge of the footpaths. . The farmers arrived in with their cattle early so the fair was in full swing as we left for school . We were fascinated to see bright red notes changing hands. We didn't know what denomination they were but we'd never seen them. When the fair was a horse fair which spread up to Market Street we got a day off school as it was considered it would be too dangerous for us to walk through the horses. All that stopped when the Mart was built in the early sixties.
All of us children walked to school which was quite a long way from the Square to the Convent. We would walk with the Fitzgibbon girls and we always cut through the archway between the top of Tae Lane and the Market. I remember clearly seeing the car being painted on the side of Tarrant's garage which I think is still there.
Eleanor Belcher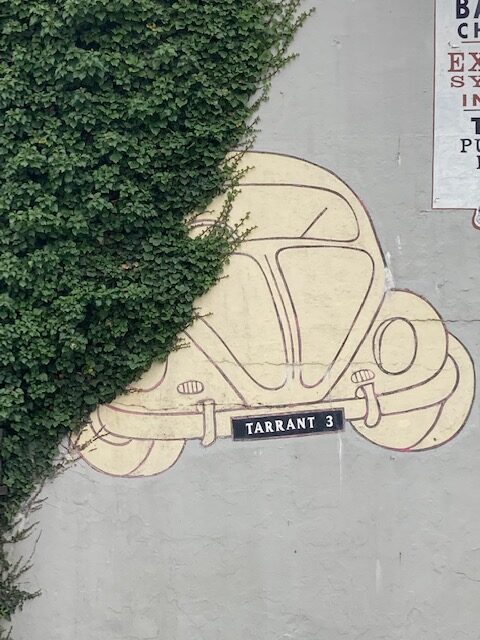 <<<<<<<<<
Revival 2023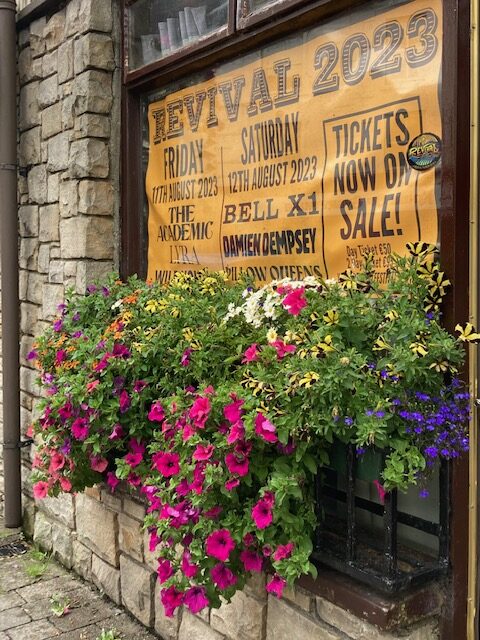 Still time to get your tickets
<<<<<<<<<
A Success Story with a Listowel Connection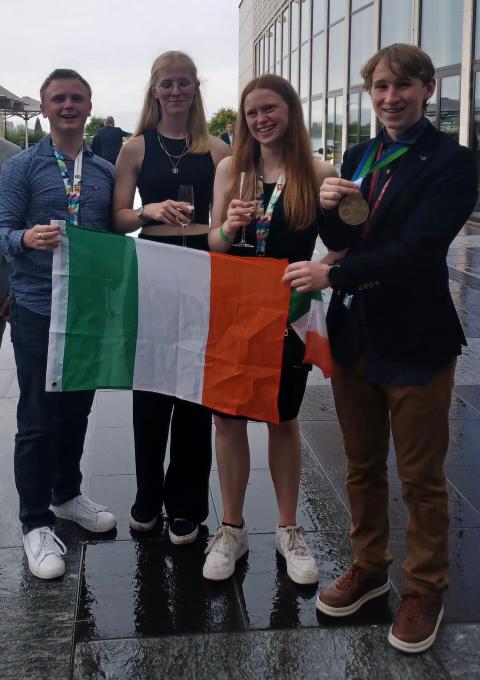 Richard Sheahan (on the right in the photo) was selected on the 4 person team to represent Ireland in the International Chemistry Olympiad which took place in Zurich over 10 days. At the awards ceremony he learned that he had won a bronze medal for Ireland. He is pictured with his teammates.
Richard is the grandson of Nora Sheahan and the late Jim Sheahan from Greenville.
<<<<<<<<<<<
Remembering Schooldays
Many of these ladies still in town may help with the last few names and maybe a year.
<<<<<<<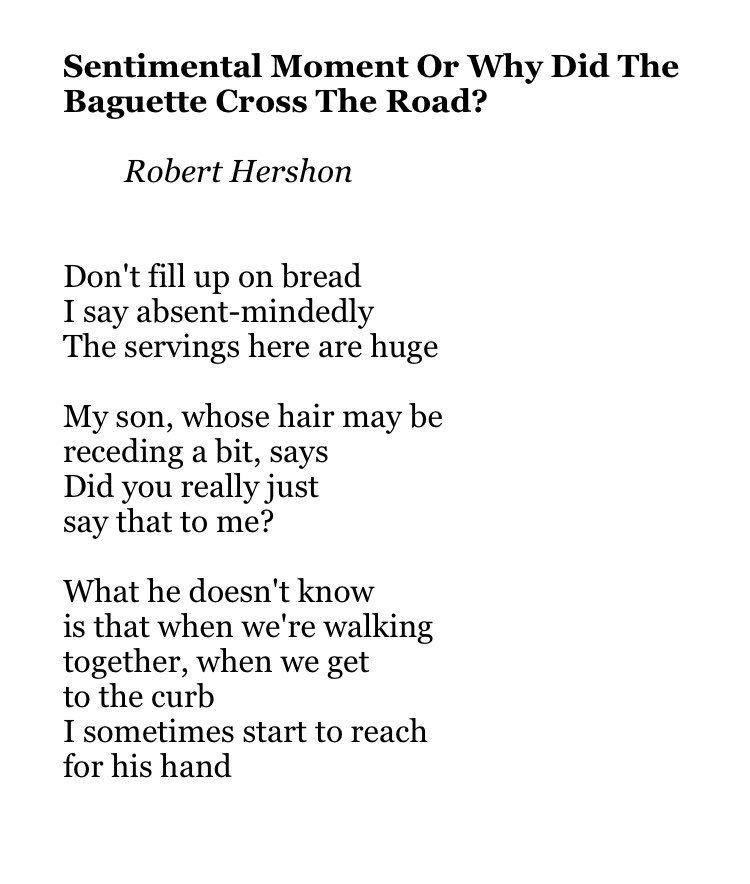 <<<<<<<<<
A Fact
There is a golf course on the border of Sweden and Finland. There are nine holes in each country.
<<<<<<<<