Ballybunion…a fisherman's view
(Mike Enright)
<<<<<<<
War Horses
This beautiful horse is my niece's eventing horse. He is a far cry from the horses we heard about in a brilliant documentary on Radio 1 on Sunday night, August 17 2014. I'd advise anyone with even a passing interest in horses to listen back.
At the outbreak of The Great War in 1914, there was a pressing need for lots and lots of horses in double quick time. They were used for bringing munitions to the front, for bringing supplies to the troops, for pulling ambulance carts and, of course, in the heat of combat when they were expected to ride into the thick of battle where so many of them lost their lives.
We must remember that Ireland then was a 32 county island under British rule so it was only to be expected that the men tasked with finding these horses would look to our equine stock.
These poor horses were ill prepared for the ordeal ahead. The conditions they endured and their terrible fate is graphically described in the radio documentary.
<<<<<<<<<
Some photos from Sunday in Tralee Town Park
Garda Helicopter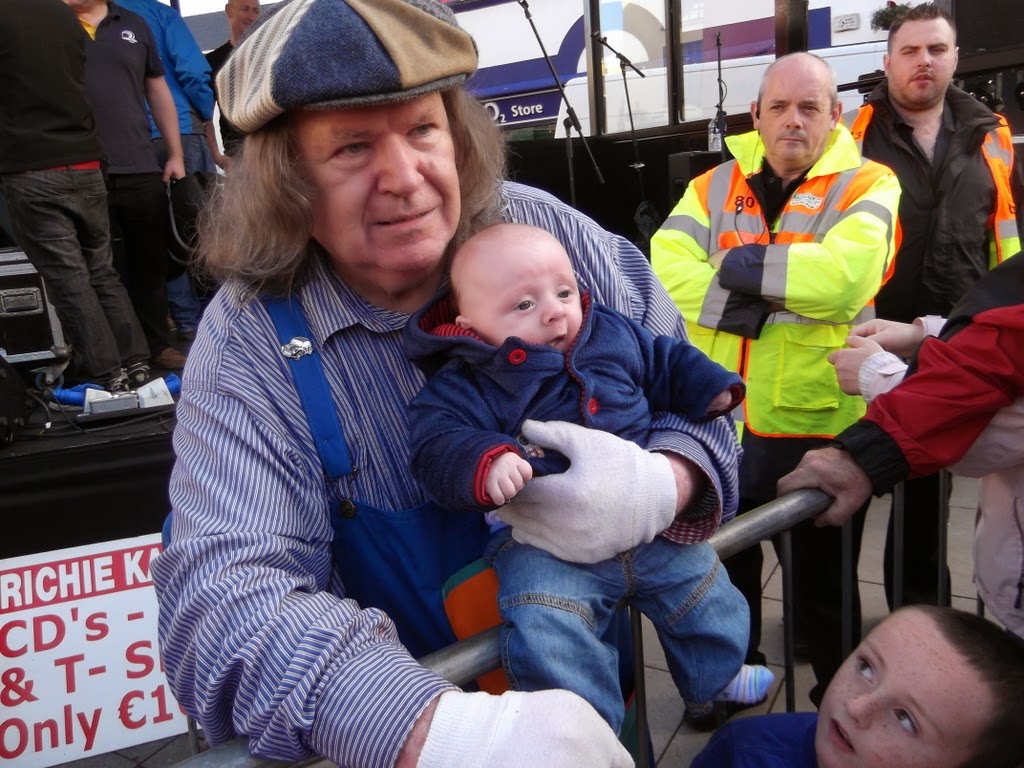 Richie Kavanagh
Kerry School of Music

<<<<<<<<<<<

Elizabethan Post Box in Killarney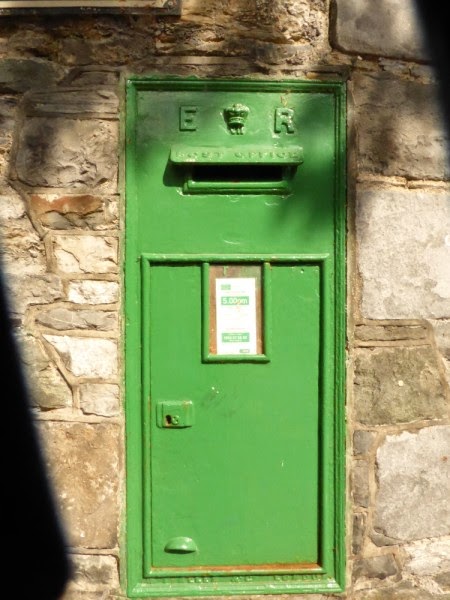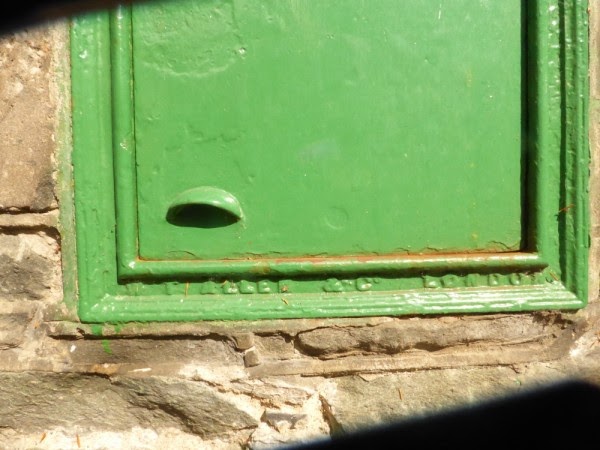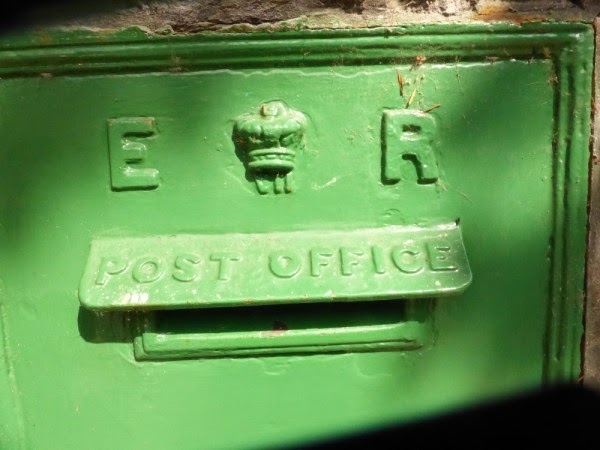 This box was made by W. and T. Allen and Co. of London.
<<<<<<
Exhibition of photographs of Blasket Island people


This exhibition of extraordinary photos of islanders is currently on show in St. John's. The photos show a way of life that was at once romantic and cruelly spartan. Blasket islanders were fairly self sufficient. They were ruled by their own king, they spoke their own language, had their own distinctive style of dress and lived life close to Nature, dragging a subsistence living from the sea and the rocky landscape.
Liadh Ní Riada officially opened the exhibition and she and the MC for the night, Gabriel Fitzmaurice spoke eloquently in both Irish and English of their love for the islands and the body of literature that emerged from writers born on The Blaskets.
Below are a few photographs from the official opening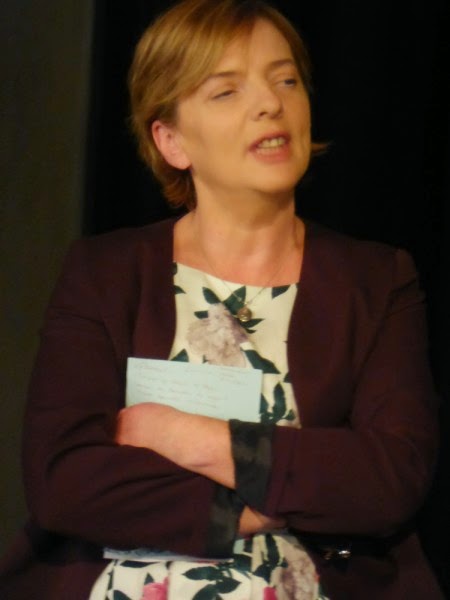 Liadh Ní Riada M.E.P.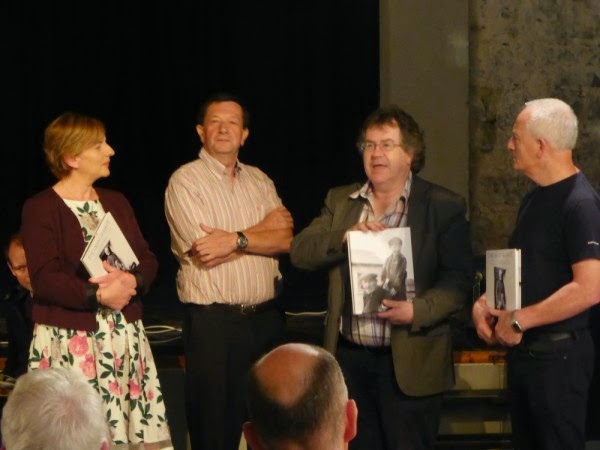 Micheál ÓMórdha of Ionad Oidhreachta an Blascaoid presenting copies of the book of photos to Liadh, Gabriel and Joe Murphy

<<<<<<

Good News for North Kerry Genealogists
A wonderful record of longevity was celebrated in Tarbert on Sunday last,
when the congregation and a large gathering commemorated the bi-centenary of
Kilnaughtin 1814-2014. To mark this event, the Tarbert Historical
and Heritage Society launched an impressive book '200 Years of
Change'. For anyone interested in the history/genealogy of
the North Kerry area, the book is a must.
The contributors to the book were able to draw from the Vestry Minutes Book
1778 – 1834, valuable primary sources. There are 254 pages of local
history, including stories of bygone farming practices, and excerpts from the
1938 Schools Folklore Essays, submitted at that time by pupils of Kilnaughtin
National School.
For myself, the fascination of reading the entire Register of Baptisms
1793-1914, clearly printed, no scowling through a magnifying glass
trying to decipher long faded entries, was a revelation. The lists
include the date of Baptism, Christian Names, Parents Names and Place of Abode.

This is the first paragraph of a great article on Kilnaughtin Parish records from Kay Caball's Find my Kerry Ancestors. Read the rest of the article at