Listowel Writers' Week Brochure ….The Winning Cover Design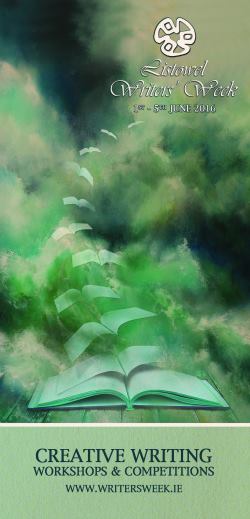 The brochure cover design for Listowel Writers' Week 2016 programme was chosen by competition. The winning artist is Edain ODomhnaill from Clonakilty.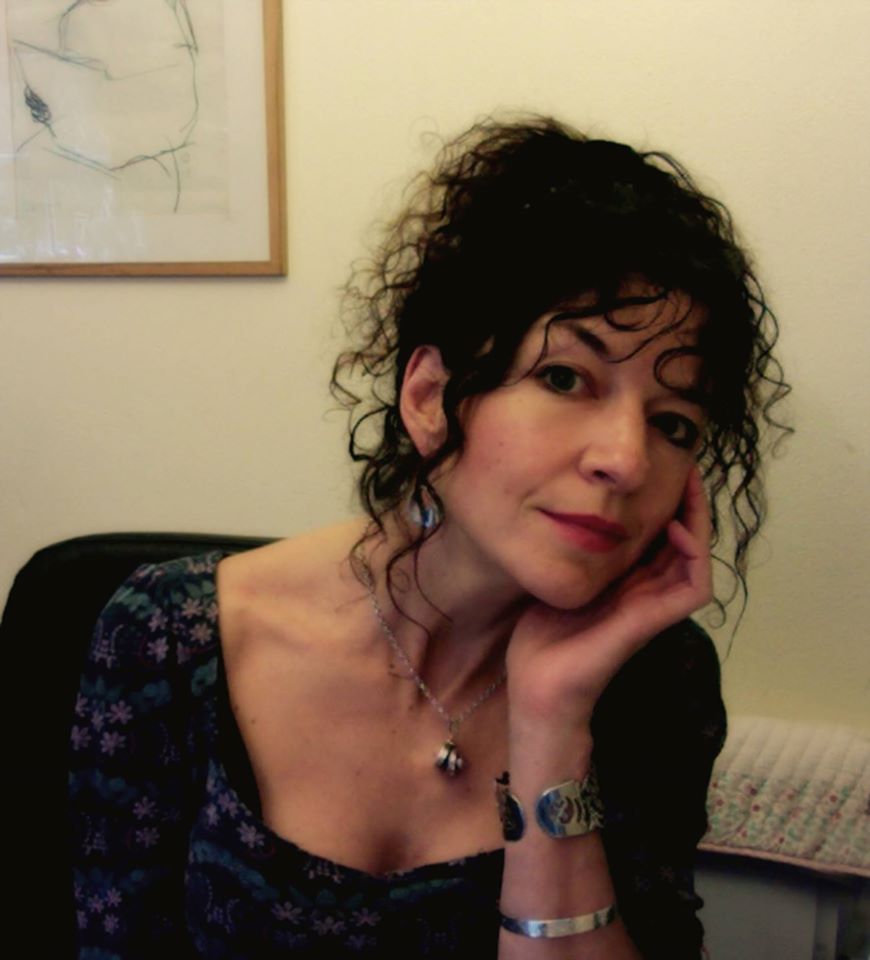 The design is a totally new departure from Writers' Week's previous covers, but, I'm sure you'll agree its beautiful and very apt.
The cover design says to me that a book has endless possibilities. If you are a reader, it can lift you off the page high into the clouds and beyond.
If you are a writer, a book can also offer infinite possibilities. This is aptly illustrated this year in the case of Colm Tóibín's Brooklyn.
Tóibín is a great friend of Writers' Week. He wrote Brooklyn. It is the story of a girl who emigrated from rural Ireland to the U.S in the nineteen fifties. It is the story of many such girls. We all know an Éilís. Éilís's adventure is nothing out of the ordinary, involving seasickness, homesickness, a bossy landlady, Irish priest, night classes, dances etc., etc. It is this very ordinariness that gives Brooklyn it's universal appeal.
Tóibín published his book to great acclaim and then the magic happened. One of the endless possibilities that blow characters and plot off the pages and into the stratosphere opened up. Brooklyn, the movie, came about. Saoirse Ronan was an inspired choice for the leading role and then another magical possibility came about….three Oscar nominations.
Edaín had none of this in mind when she entered the competition to design a cover for Writers 'Week's 2016 programme. But there is a magic that a painting shares with a book. Once it leaves the creator's hands, it's ours. We can all interpret it in our own way and take what we want from it.
<<<<<<


Back to the Washing Board


Nicky Leonard added this tuppence worth to the washing debate. A washboard was a wooden appliance with a ridged surface at one side. You stood it in the was tub and you rubbed the soaped clothes up and down the board to get the dirt out.
Nicky found the above washing board on the internet. It's not your usual wooden one. It's made completely of glass and was intended for washing lingerie only. The term midget refers to its mall size.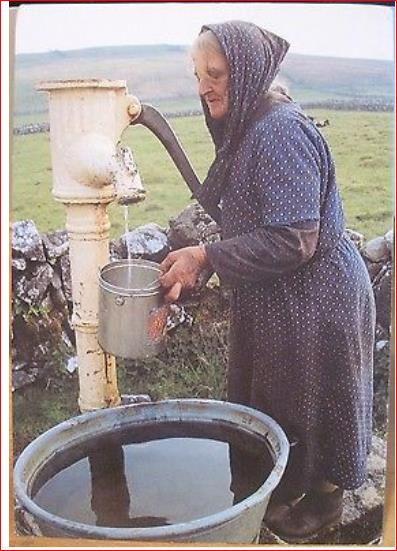 Nicky also sent us this photo of a woman at a pump filling a gallon of water. These gallons used to contain sweets in the days when sweets were sold individually or by weight. We used the empty sweet gallons for everything; tea in the meadow or bog, milk, water, collecting eggs or blackberries, bringing feed to hens etc, etc. I haven't seen one in years.
We used to have a pump just like this one in a field we called the pump field. It was very handy for watering the cattle and I suspect that the big bath of water under this pump might be for just that purpose, a water trough for cattle.
Interestingly the top is off this pump as it usually was in ours as well for the pump had to be primed before it would give you any water. Priming was done by pouring water into the pump from the top.
<<<<<<<


Tarbert All Star …with a Listowel Connection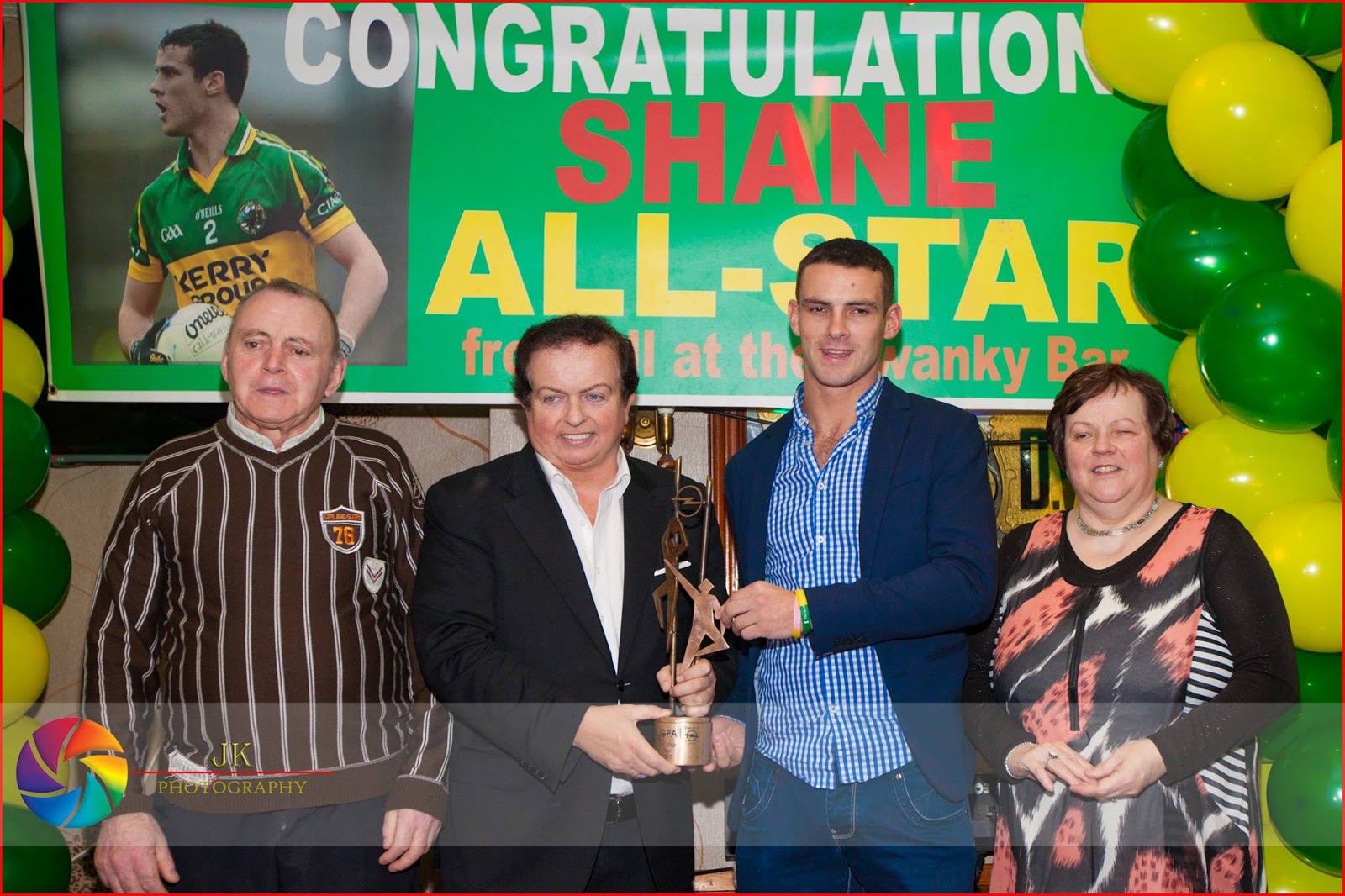 Photo: John Kelliher
Marty Morrissey of Rte presented his All Star award to Shane Enright in The Swanky Bar, Tarbert last weekend. Shane's mother, Stella is from Listowel.
<<<<<


Savannah McCarthy, International Footballer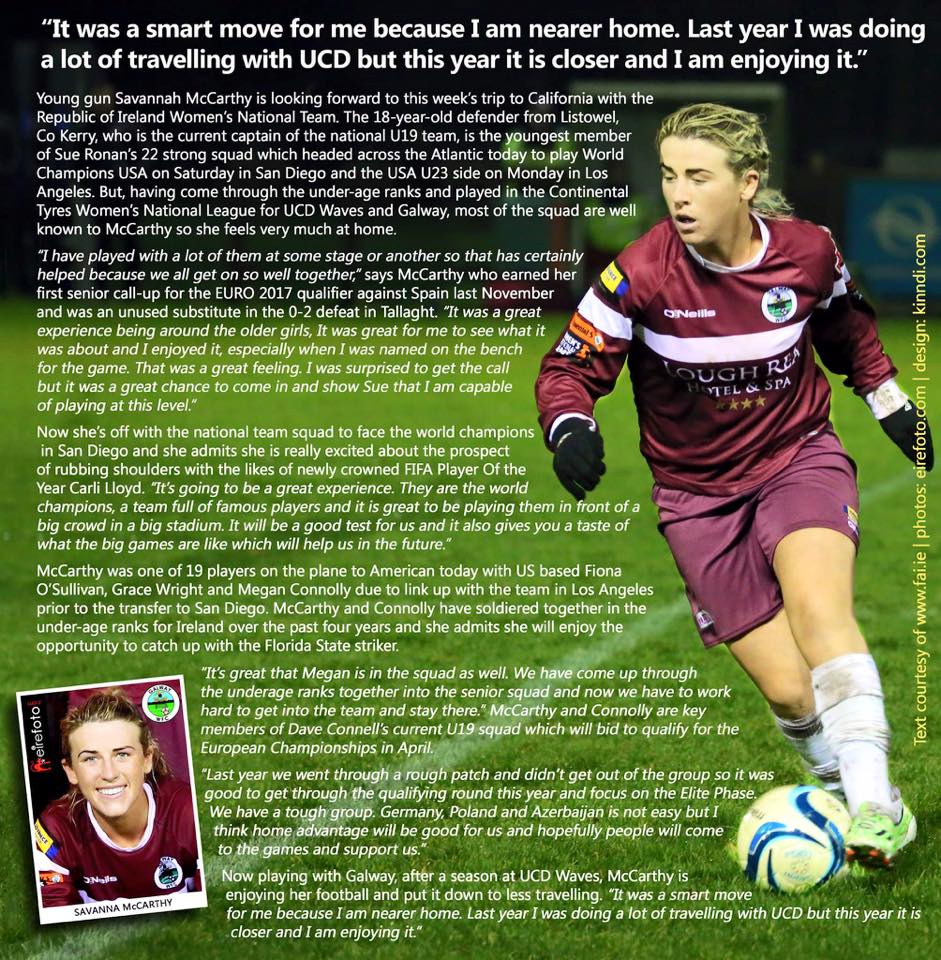 Savannah McCarthy formerly of Listowl Emmetts is traveling to California with the Irish Senior Ladies Soccer team


<<<<<<<<<<
Fr. Pat Moore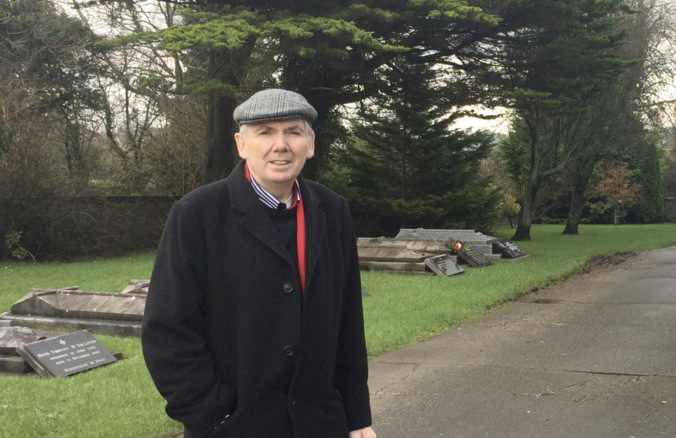 As he continues his recovery, Fr. Pat has found a new way to talk to his friends and followers. He has his own Website
Fr. Pat Moore – Between the Hills and The Sea
He finishes his first blogpost with these quotations;
"Sometimes the wrong train will take you to the right place "
"We forget things if we have no one to tell them to "
We are all looking forward to Fr. Pat's telling us unforgettable things.
<<<<<<<<
Yesterday's Indo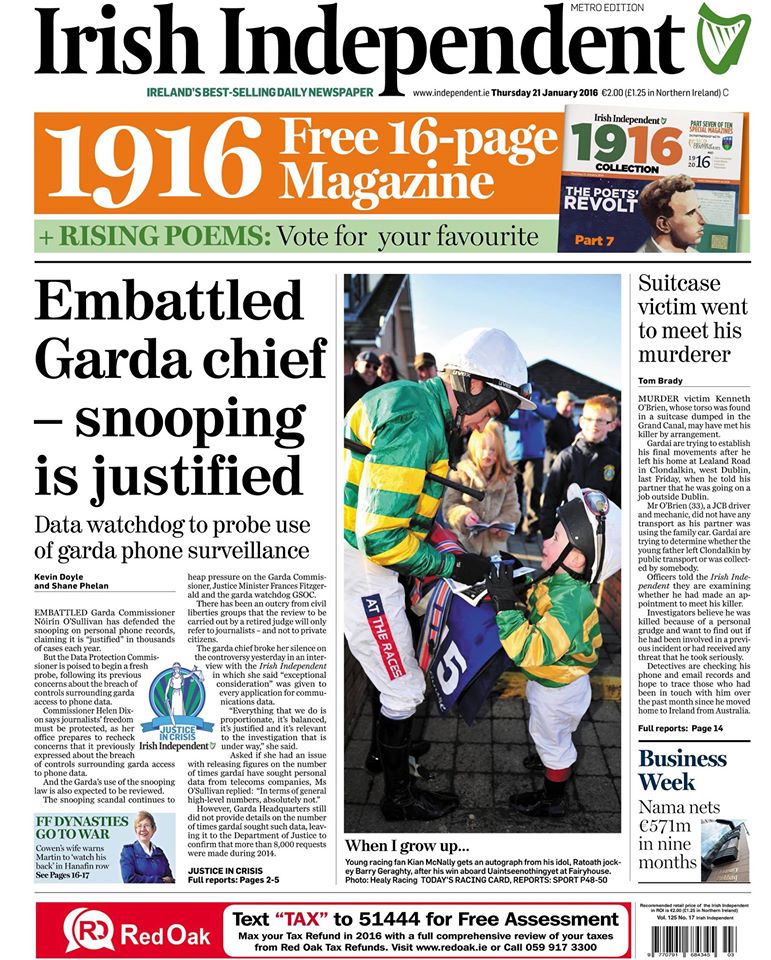 This is the Pat Healy photograph I mentioned yesterday.