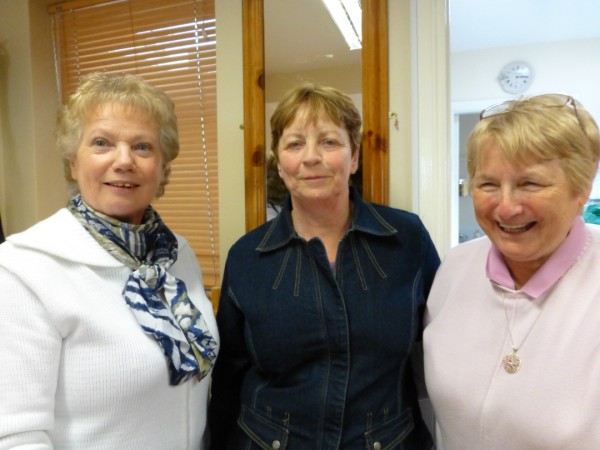 I met these 3 lovely ladies in the St. Vincent de Paul shop on Thursday last. Tina, Helen and Eileen do great work. Take a bow, ladies.
The very next day I was in the shop again and I took this photo of Pat Dea who is their invaluable helper in the watch and clock department. He was returning a clock that he had restored to working order.
Pictured with Pat are volunteers, Eileen O'Sullivan, Mary Sobieralski and Hannah Mulvihill.
<<<<<
Here we go again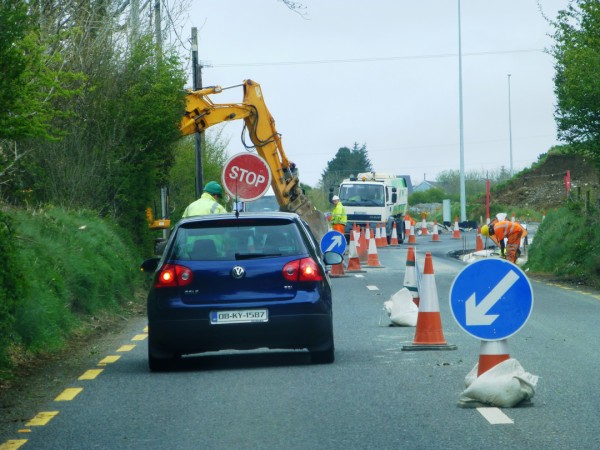 Roadworks on the Tralee to Listowel Road on May 9 2013. It's all good news though, as this time I was diverted onto a stretch of the new road. The journey to Tralee from Listowel is getting shorter and more enjoyable.
<<<<<<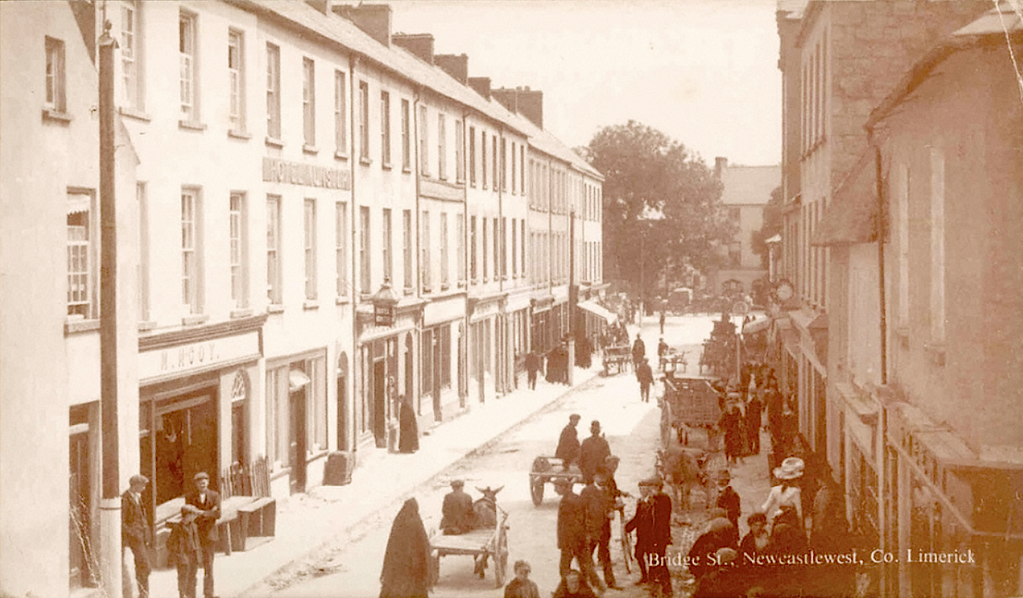 Bridge Street, Newcastlewest 1900
<<<<<
Sunday last, May 12 2013 was Mothers' Day in the U.S. Sean Carlson, whose mother hails from Moyvane, wrote this lovely article in USA Today;
My grandmother gave birth to 16 children over the course
of 24 years.
Growing up, my grandmother talked
about becoming a teacher.
Instead, she gave instruction in a
different way: a living example of love and perseverance.
When I was
twelve, my mom and I often shared a cup of tea when I arrived home from school,
just as if she were still living in Ireland. Listening to her recount memories
of her childhood there, I told her that someday I would write her story.
"What story?" she said. "If there is a story to share, it
belongs to my mother, your grandmother, Nell."
Her
mother, my grandmother, Nell Sheehan, lived her entire life in the rural
southwest of Ireland. In a different time and a different place over the course
of 24 years, from age 23 until 47 she gave birth to 16 children — eight
daughters, eight sons, no twins. My mom was the 15th.
Motherhood
may have been her calling but growing up, my grandmother had done well in
school and talked about becoming a teacher. That option ended with her
marriage, as such jobs were scarce and available either to single women or male
heads of households, but not allowed to be hoarded by two workers in the one
family. Instead, she gave instruction in a different way: a living example of
love and perseverance.
Although
unable to pursue the possibility of a career outside the farmhouse where she
settled, she insisted that her daughters receive an education or other chances
for advancement. The local primary school, a simple building with two
classrooms, stood within walking distance at the top of the lane. The boys
often stopped attending on account of the farm work. Most of the girls,
however, continued their education. Their mother wanted her daughters to have
opportunities in their lives.
By
encouraging them to spend time away, the irony was that she destined her girls
for elsewhere. With bleak economic prospects at the time, little choice
remained for them to stay. One after another, they left home — almost all of
them for the United Kingdom or the United States. Every night, their mother
prayed for their protection.
Despite
the distance, the mother-child relationship stayed strong through the letters
they wrote: accounts of life in new lands, photographs of grandchildren born
abroad. In this way, my mom learned about many of her sisters and brothers. Her
mother held the notepaper close to her chest, near to her heart, savoring the
words as if the sender were present with her there on the page as well. Then,
she read them aloud to her husband and those still at home.
Almost
every envelope included a portion of their earnings as well. How difficult it
is today to imagine enclosing 20% of a weekly salary. Yet, this is what the
children often did for their mother, pleased to think of her being able to buy
fresh tomatoes as a treat or perhaps a haircut in town. After the arrival of
electricity in the area, her oldest son and daughter-in-law bought her even
greater gifts that transformed her life in the home: a washing machine and
later a stove.
My mom
followed in the footsteps of her siblings. Shortly before turning 17, she went
to London with her sister. Whenever she returned home afterwards, traveling by
train, car and ferry, her mom greeted her at the front door of the thatched
farmhouse, so eager for her arrival. Walking her daughter into her room, she sat
on the bed and tapped her hand against the mattress, saying, "tell me all
that has happened since you left." My mom would then recount the latest
from her sisters and brothers, as well as her experiences away from home.
As her
daughters grew up, my grandmother sometimes confided that she looked forward to
the day when they would return to live nearby, hopefully raising families of
their own near her, able to visit as she aged. Although they didn't come back
for good, still they remained close. They may have left, but their mother was
with them wherever they went.
A few
years ago, I found a cassette recording from a distant cousin in Florida who
has since passed away. On one of his visits to Ireland decades earlier, he
recorded a conversation with both of my grandparents. As my mom listened to her
mother's voice for the first time in more than 30 years, the tears came.
Memories flooded back, reminders of the imprint of a mother.
Like every
year, they are there on Mother's Day. They are there every day.
Sean Carlson
is completing a book about emigration through the lens of his mother's
experiences, from Ireland to London and the United States.
(This story will be familiar to so many others. I have heard other versions of it recounted in my knitting group by some of those lucky enough to make their way back home, sadly not before the mothers they left behind had passed on.)
<<<<<
Some people I snapped on Vintage Monday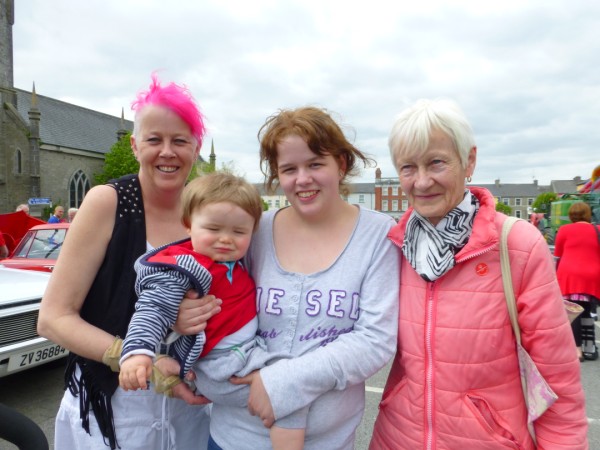 4 Generations of Barretts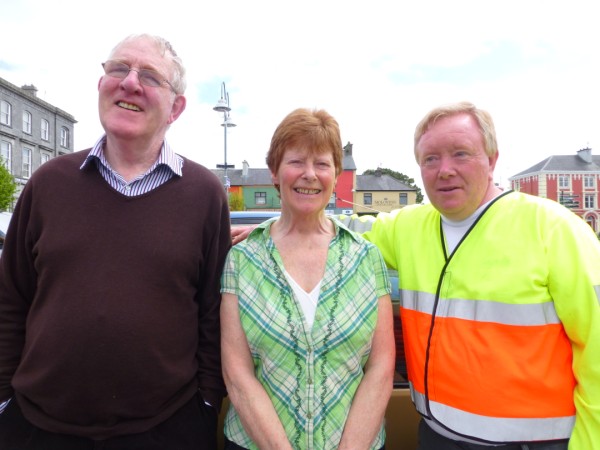 Anthony and Nuala McAulliffe and Jim Halpin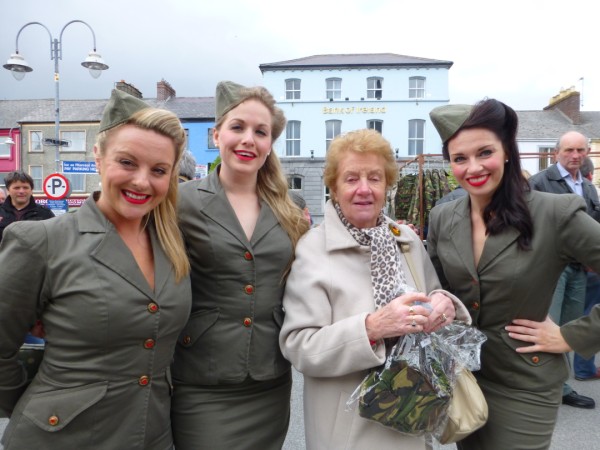 4 Bombshell Belles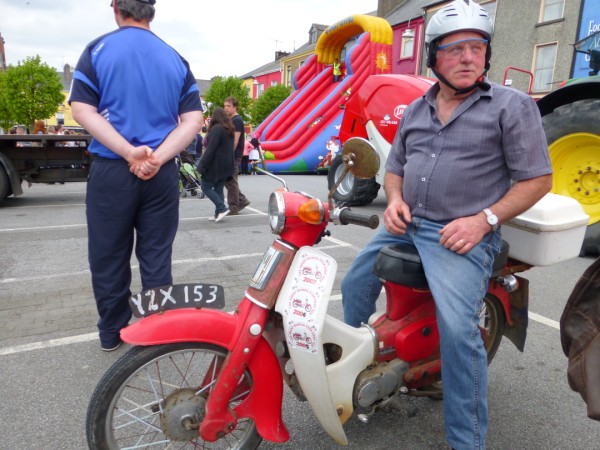 Dan Neville ready for road
<<<<<<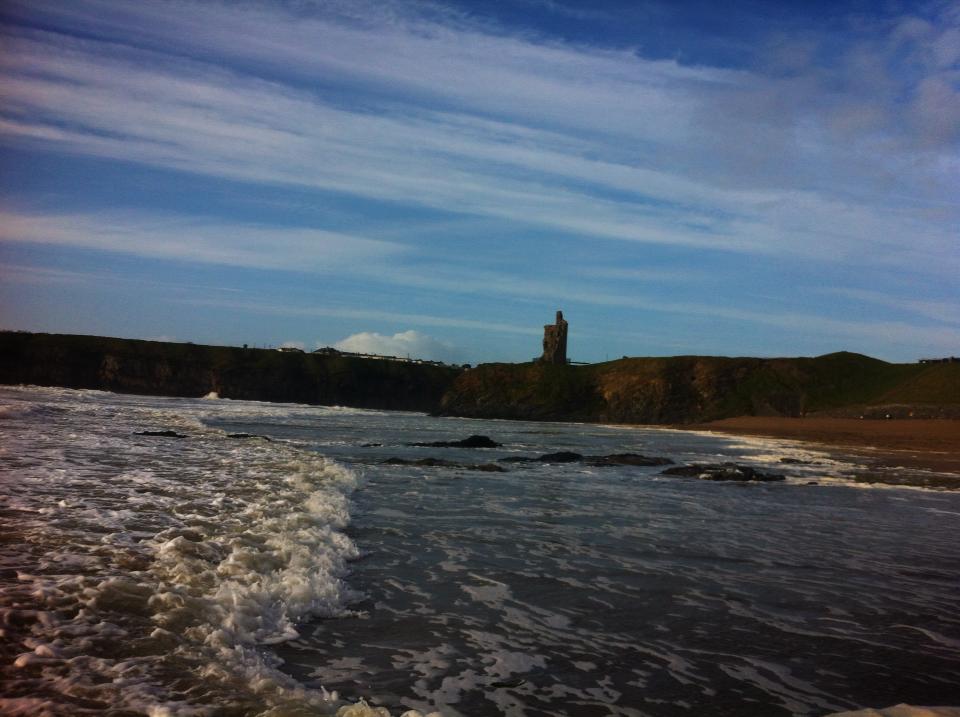 Ballybunion at night courtesy of Ballybunnion Sea Angling
<<<<<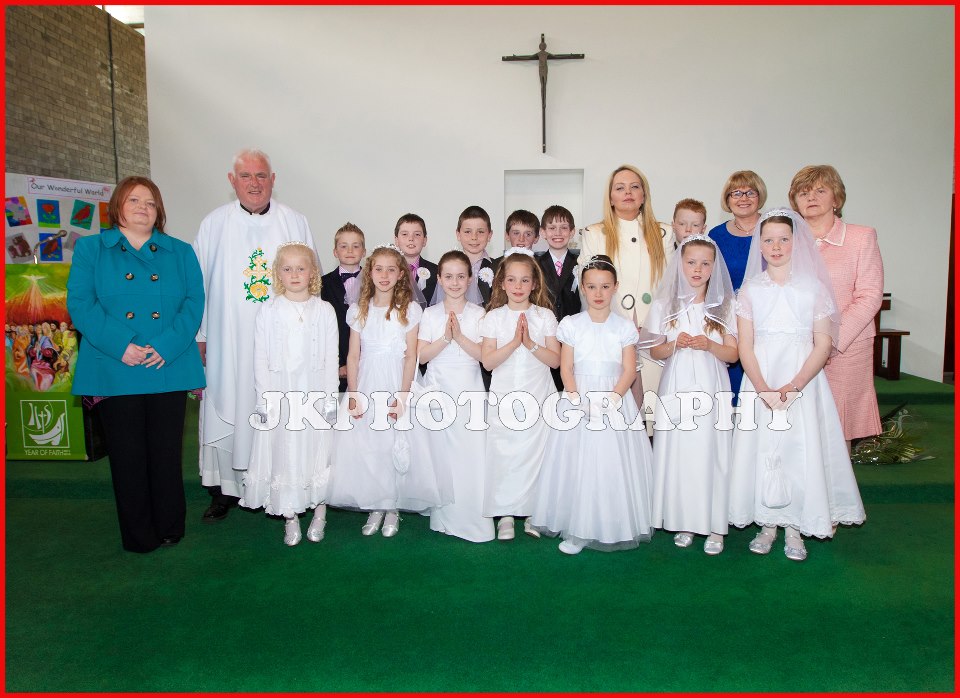 John Kelliher took the Knockanure communicants on their big day.