The following obituary in the Cherokee Tribune sparked some local interest. This lady, Nora Patricia (Pat) Abruzzo, who died in a road accident on Christmas Eve had Listowel parents. She seems to have been someone we should be proud of. Maybe, after her death we will be able to find out something about her and her work.
"Mrs. Nora Patricia Abruzzo, of Woodstock, GA., passed away
Tuesday December 24, 2013 in an automobile accident in Warren County, GA. She
was 67.
A Funeral Mass will be held 10:30 A.M. Thursday, January 9, 2013
at Transfiguration Catholic Church with Father Tran officiating. Burial will
follow at 12:30 P.M. Thursday January 9, 2013 at Georgia National Cemetery.
Visitation will be held from 2-7 P.M. Wednesday, January 8, 2013 at Woodstock
Funeral Home.
Mrs. Abruzzo was born March 12, 1946 to the late Dan and Nora
Sweeney Kirby in Listowel County Kerry Ireland.
Mrs.
Abruzzo was the Director of the Microbiology Department at Kennestone Hospital."
<<<<<<<<
An addendum to last week's story of customs associated with blessing a completed work…..Robert Nolan wrote to me to tell me that it is still widespread practice in the US to raise the stars and stripes over a building, at the completion of its construction.
<<<<<<<<
I'm still on the trail of Thade Gowran and I hope to bring you some news of this illustrious Duagh man in the near future.
While you are waiting here are a few verses of his ballad, The Boys of Sweet Duagh:
Oh sad mournful is the tale that I am forced to tell
From Ballyheigue to Abbeyfeale we'll mourn their loss as well
Where are the men who raised the flag when freedom's sword did draw
Who trampled down the English flag, the boys of sweet Duagh.
When Kerrymen from far and near attended the Brosna raid,
They were the first to appear and started the blockade,
With motor car prepare for war; with hatchet, rope and saw
They first came on to lead the van, the boys of sweet Duagh.
Sad was their fate I must relate; no danger did they fear
In youth and bloom they met their doom the solderies ambush near.
No friendly voice, no warning sound advised them to withdraw,
The Saxon bayonets did surround our boys of sweet Duagh
Surrounded by the Khakie clan, what could our Fenians do?
I'm proud to say one Kerryman from the soldiers did break through
He warned the company in the rear and told them what he saw
He saved his comrades then and there; that boy from sweet Duagh.
McMahon brave, Fitzgerald true and Relihan also,
Mulcaire and Stack, brave heroes too were captured by the foe.
And Jimmy Joy that noble boy who broke the English law,
They died to see their country free, those boys of sweet Duagh.
The car drove on; their leaders gone what rescue could they make?
The volunteers then did retreat, their hearts were fit to break.
The boys were trapped, the raid was stopped the forces did withdraw
'Twas hard to face their native place the boys of sweet Duagh.
In Wormwood Scrubs with labour hard two years they did remain
But England's power is dead and gone we will have them back again.
God bless our men in jail within, the bravest Ireland saw
So may we see old Ireland free and the boys of sweet Duagh.
Some rousing republican stuff there from a very different era in Ireland. Thank God those days are behind us and their bitterness just a memory.
<<<<<<<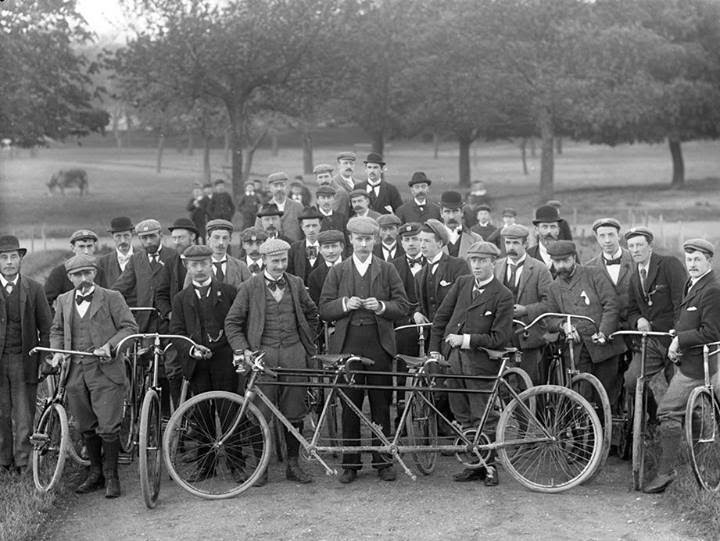 This ridiculous contraption, a kind of three person cycle, is from Waterford 1897
<<<<<<<<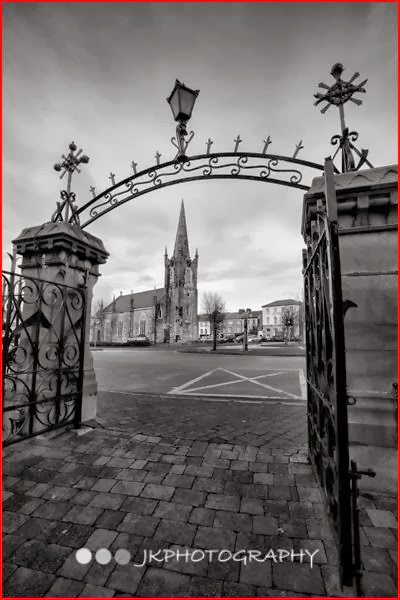 John Kelliher takes some beautiful photos of our native town. This recent one of The Square through the gateway of St. Mary's is particularly beautiful….a gem.
<<<<<
Correction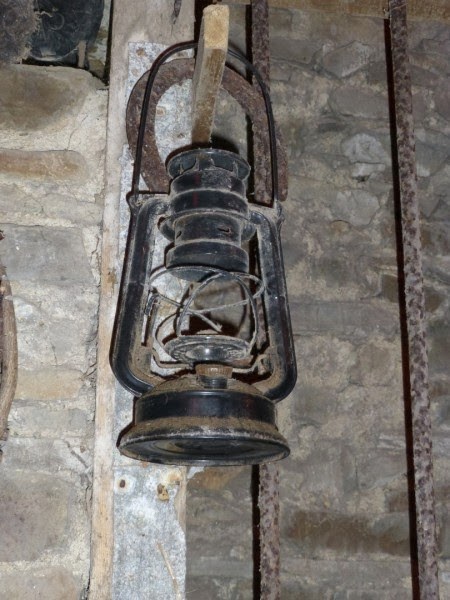 I got this clarification from Junior Griffin, and he is a man very knowledgeable about old lamps.
"What I can make of the lamp, I don't think it is a Tilley. To me it looks like an ordinary oil lamp. The oil lamp would be lit by a wick and raised and lowered by hand. Both the Tilley and Aladdin (which I have one of) were later versions but were lit by a mantle and were worked by a pump.
Thinking back, I would have repaired hundreds of those, with my mentor, the late Mikey O'Connor, in my days at McKenna's before the rural electrification. Fitting a washer in the pump and fitting a new mantle, which were as tender as a cobweb, after they were lit were the main repairs to be done. "
<<<<<<<<
+
Sad Note
Please take a minute today, Monday, January 13 2014 to say a prayer for the heartbroken family of my late neighbour, Paudie Horan. Today is Paudie's birthday. He would have been 22. There are no words to lighten their unbearable burden.
May the sod rest lightly on his gentle soul. R.I.P.