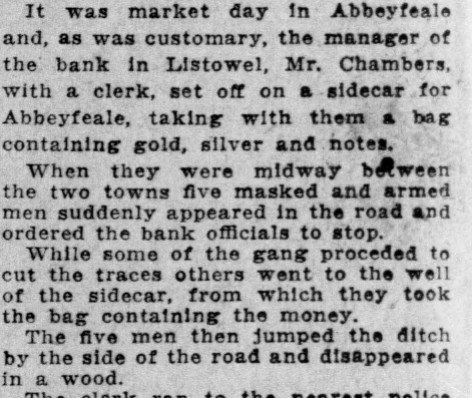 When was this?
1913
Today robbers are more subtle in their methods. Listowel traders are being cautioned to be vigilant during Raceweek for very high quality forged €50 notes which are in circulation locally.
>>>>>>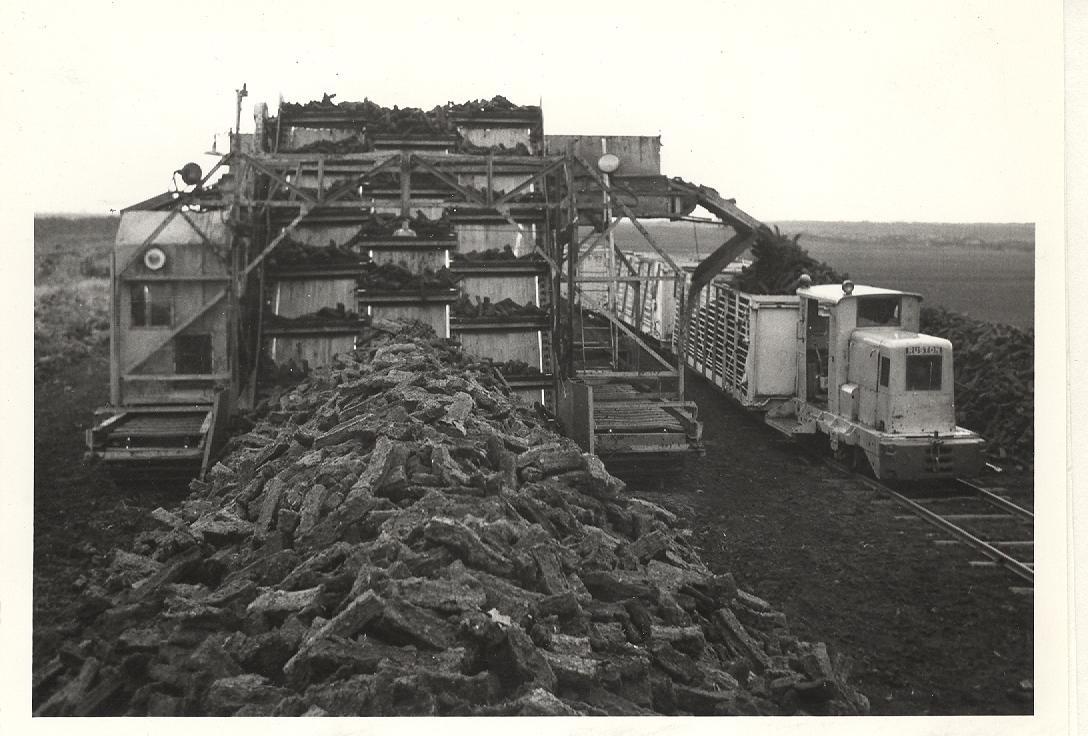 loading turf on to the bog train.
Matt Dillane's Vision
On a warm August day in or about the year 1908, Matt Dillane
from Glountane walked down from his home to Listowel and back again, a round
trip of 22 miles. When about a mile from home on his return journey, he left
the road and entered Quills mountain to take the short cut. When he was a half mile on his way he sat
down to take a rest. He fell asleep. He was awakened by noise and on opening his
eyes he saw men around him working. He
saw houses, and he saw what made the biggest impression of all on him – a
railway train complete with wagons. When
telling his story afterwards which he did nearly every day of his life, he laid
most emphasis on the train.
Naturally, nobody
believed him, least of all his own family. But he told his story so often and so earnestly that people began to
think there might be something to it. Years passed. A new generation
grew up and heard the strange tale for indeed it was often recalled at the winter
fireside. Matt died about 16 or 17 years
after his experience but still the story continued to be told from time to
time. Then came the year 1938, and we
all woke up to the fact that what Matt saw in a vision on that sunny August
evening thirty odd years before, was now there in reality. For where he had sat down to rest was now the
headquarters of Lyreacrompane Bord na Mona Works. Men were working there, there were buildings
there; a forge where machinery was repaired, an office and a store. And there was a railway train running on
tracks, just as it should be. It was in
fact, a diesel locomotive pulling fourteen wagons of turf to the roadside for
delivery to the waiting lorries.
( from the Lyreacrompane Journal)
>>>>
I was on The Island on Tuesday and I took a few snaps.
The bookmakers ring was fairly busy.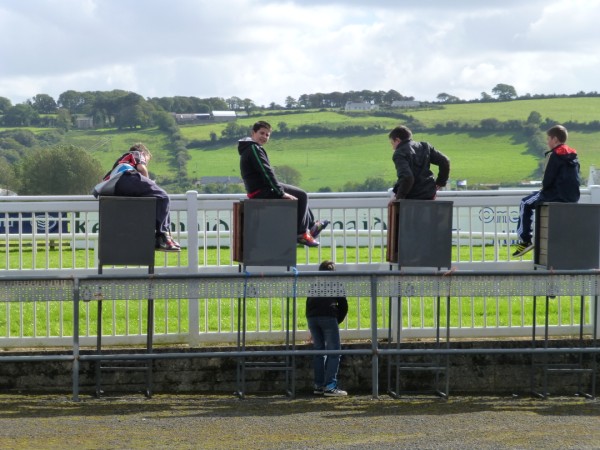 These boys were putting the spare bookie stands to good use.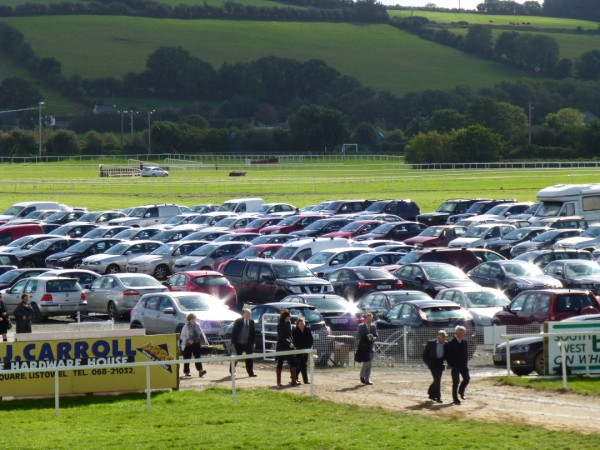 There were lots of cars but I did not see even one helicopter.
Anne and Mary O'Connor were there with Anne's family.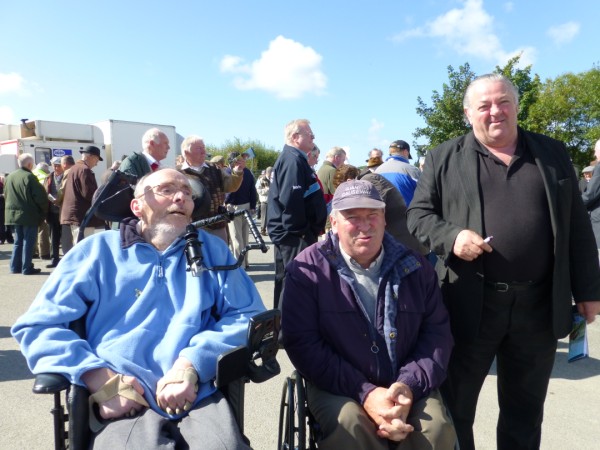 We met some of my old neighbors on their annual Kerry pilgrimage.
More tomorrow……..
>>>>
Yesterday's crowd of over 25,000!