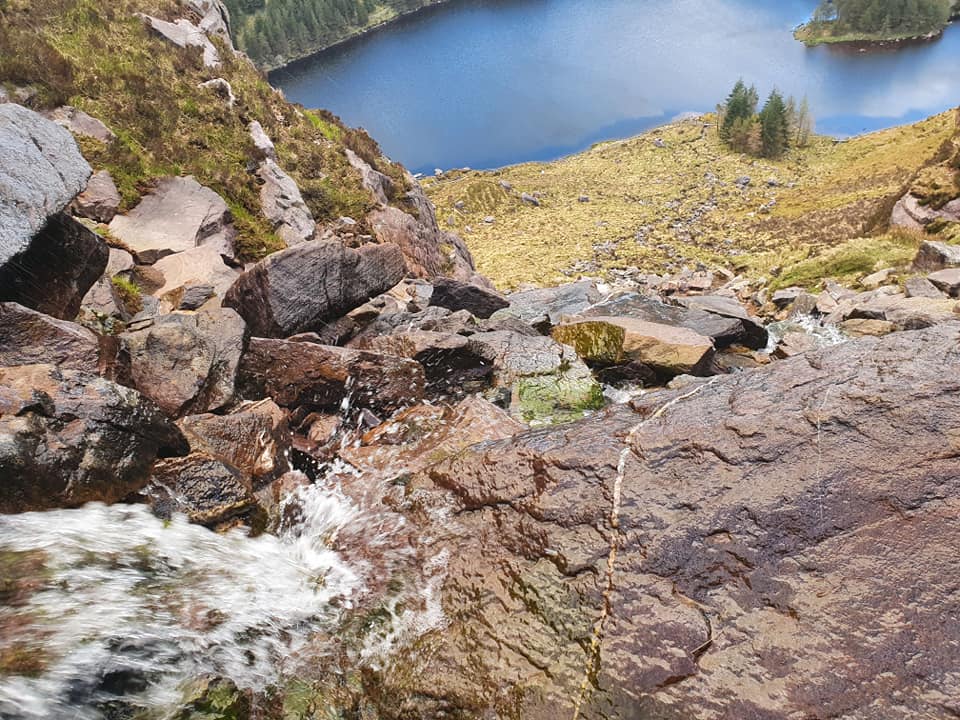 Glentenassig photo: Martin Moore


<<<<<<<<<
Bobby Darin used to sing a song about "the things we used to do".
I've been reminiscing a lot lately about things I used to do.
Every night I sit here by my window (window)
Staring at the lonely avenue (avenue)
Watching lovers holdin' hands and laughin'
Thinkin' 'bout the things we used to do….
During Covid 19 I have missed the folks at home and trips to the shows to support their horses.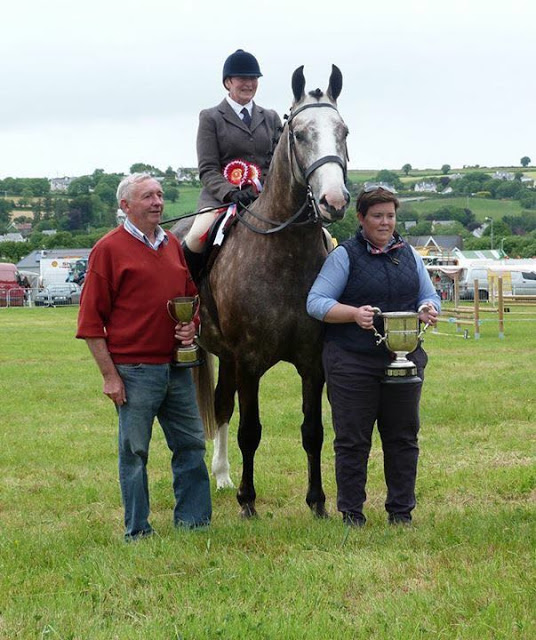 Shows like this one in Clonakilty are a highlight of the summer.
Meeting the horses at home is another summer activity.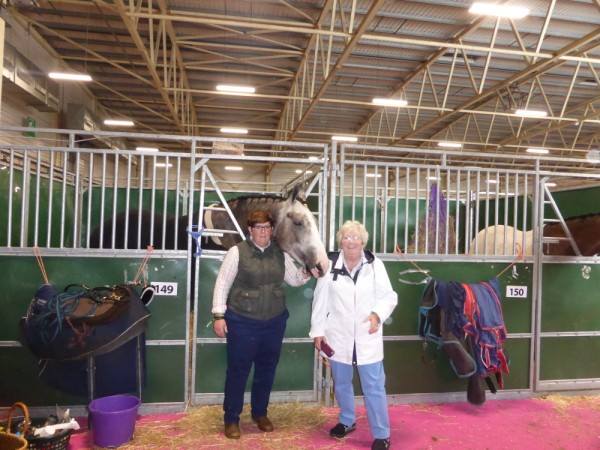 Dublin Horse Show, cancelled now for two years, will surely return in 2022.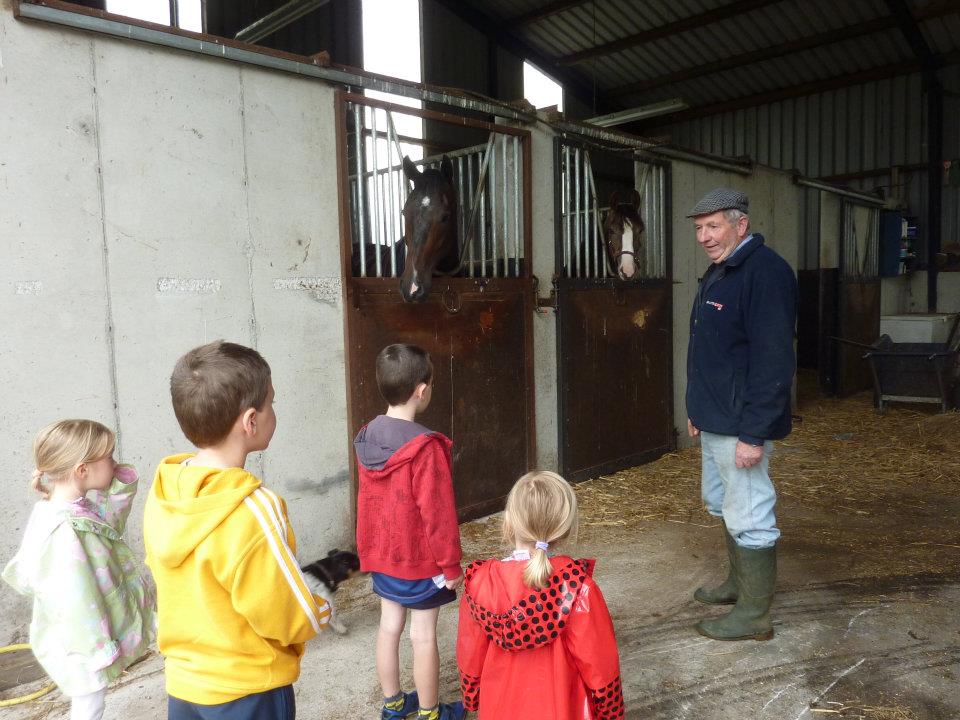 This is my brother welcoming the newest addition to the yard. She is named Cashew. The naming policy has gone nuts. It used to be rugby players. I'm looking forward to seeing the newest smallest sweetest nut very soon.


<<<<<<<<
Remember when we had great walking tours?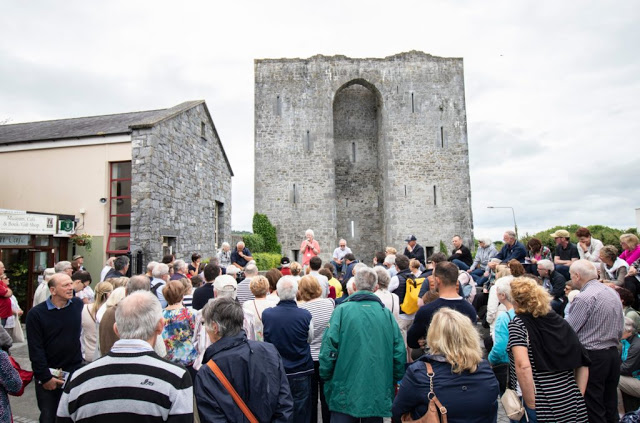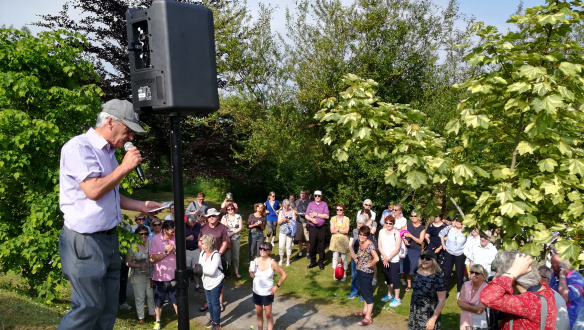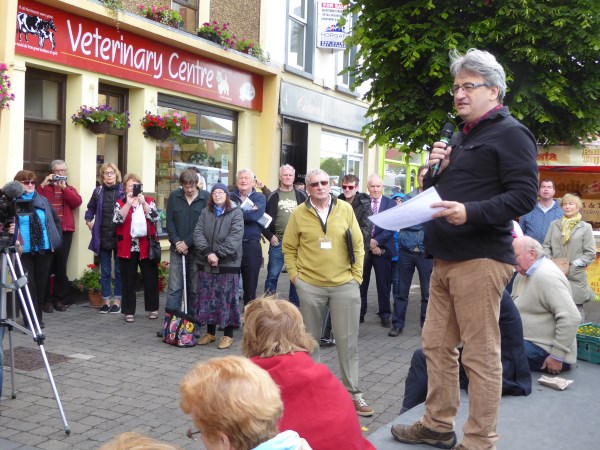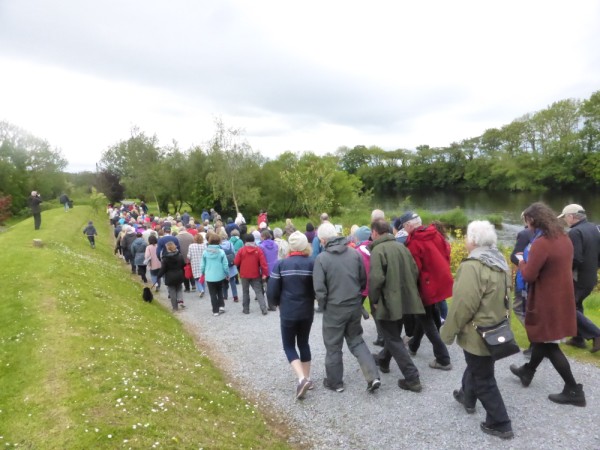 <<<<<<<<
Lartigue Drawbridge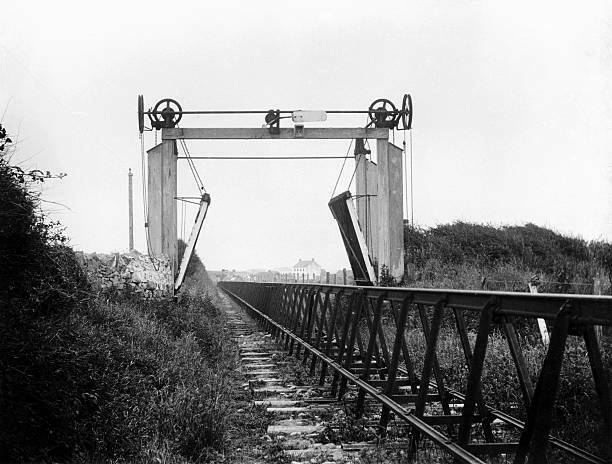 A lovely picture of one of the Lartigue monorail's unique drawbridges.
<<<<<<<<<<
St. Mary's is open for Worship again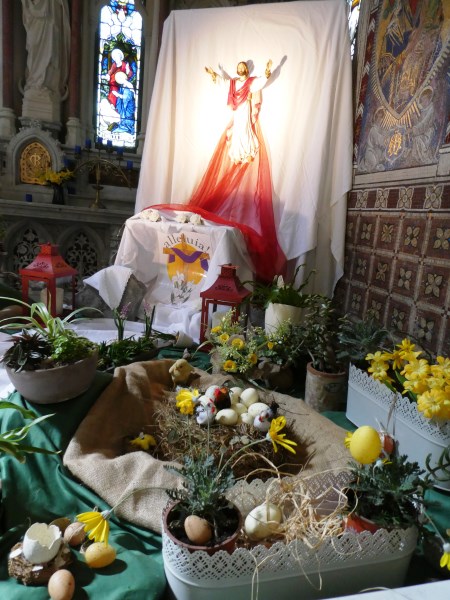 <<<<<<
Seáinín Cois na Tine, a Bold Raparee
From Clandouglas School in The Schools' Folklore Collection
This story was told to John Reidy who lives in Ballyhennessy and is a postman about 45 years of age, by an old man named William Hennessy who lived in same place and was born there. Old William lived up to last year and was 105 years old when he died. John Reidy told it to me about a month ago.
Seáinín complained of the cold in the hottest weather and loved to sit as near the fire as possible, hence his name. He (died) was hanged about the same time that old William Hennessy was born, but stories of his daring are told up to the present day.
He belonged to the poorer class and championed them when needs were, in the way of stealing cattle from the wealthy people and distributing the meat among the poor, hiding the tallow in kegs in the local bogs.
One night a landlord named Supple who lived in Ballyhennessy gave a great party to his Protestant friends and fellow landlords and he asked each guest to come heavily armed to the party lest they would be waylaid by Seáinín. Seáinín heard it in the meantime and decided to keep out of the way.
The Banquet started and as each guest sat to the table he hung his firearms on the back of the chair. Every thing went on right royally for a long time and when the feast was at its height, Seáinín suddenly burst through the window glass and all, holding a loaded pistol in each hand. He shouted "the first man who moves will be shot". Nobody stirred knowing he meant what he said, and he ordered each man to empty what money he had in his pockets into a bag which hung at Seáinín's side for the purpose. They did so and he decamped, afterwards distributing the money among the poor of the place.
Then the police were on his track and in a house in Dungurrow east of Ballyhennessy they came upon him. He was heavily armed and succeeded in killing 3 police but the woman of the house who happened to be very powerful and strong, fearing that her home would be burned down for harbouring a Raparee, stole behind him and pinned his arms to his sides. In this way he was captured taken out, and hanged from the nearest tree.
Also during Seáinín's time, when he heard of a notice to quit being served on a tenant farmer by the Landlord he used to send a threatening notice to the L.Lord warning him that he would be shot if the eviction took place. In this way he often saved an unfortunate family from being flung on the roadside
COLLECTOR
INFORMANT

Gender

male

Occupation

postman

Address