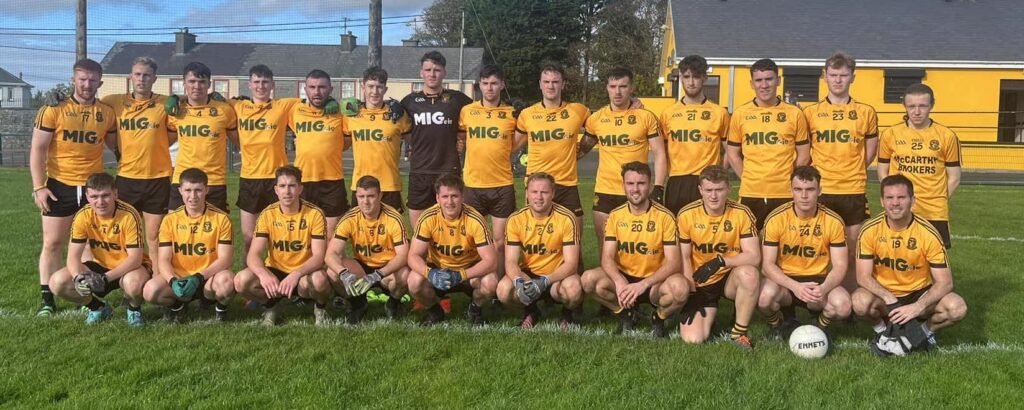 Listowel Emmetts, North Kerry Football champions.
Listowel Connection is usually a sport free zone, because it is a subject on which I know precious little. But this week people are talking about little else. Seán Moriarty's giant killers brought home the spoils on Sunday , to add another trophy to Listowel's many accolades of 2022.
<<<<<<<<<<<<<
A New Addition to the Michael O'Connor Collection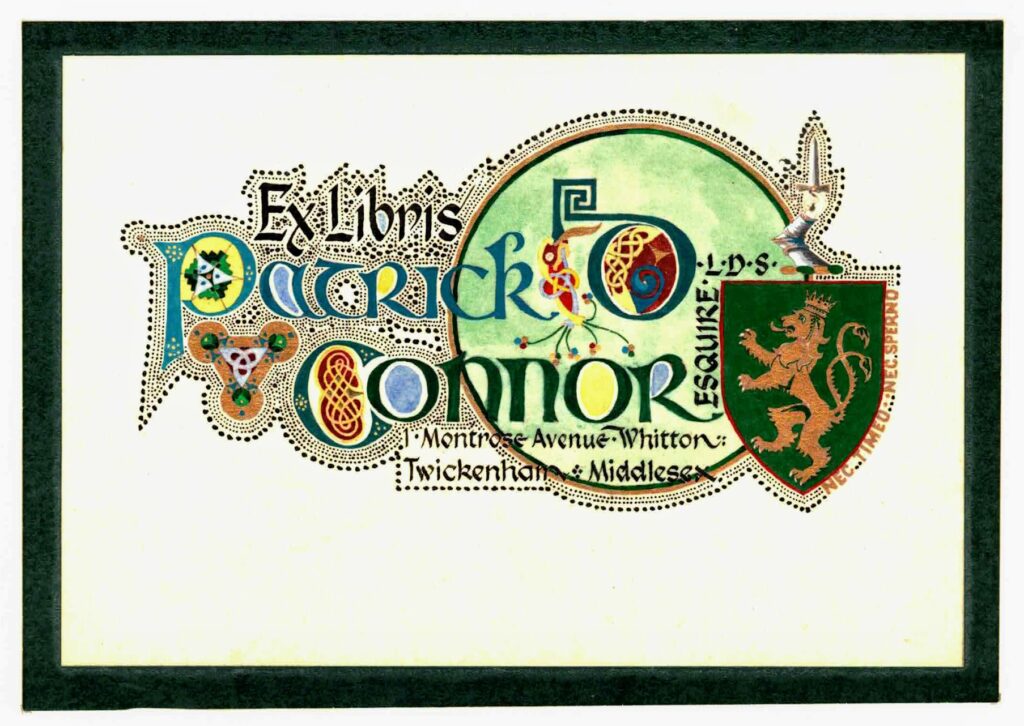 This is a beautiful original artwork for s book plate that one of the O'Connor family is willing to add to the archive of the great Listowel artist, Michael O'Connor. A great and varied collection of his work is on its way back to his childhood home, No. 24 The Square, Listowel, now Kerry Writers' Museum.
<<<<<<<<<<
100 Years of Policing Listowel
This is a diverse group pictured at the celebration of 100 years of policing in Listowel on Nov. 30 2022.
Gardaí, former gardaí and their families were invited to be part of the festivities.
They also invited their partners in so much of their work, ambulance staff, fire staff, clergy, search and rescue personnel, sea and cliff rescue, lawyers, voluntary groups and the general public.
That's me with 2 gardaí who were working on the day
<<<<<<<<<<
Bernie Long, R.I.P tells Tales out of School
In 1983 Clounmacon produced a Christmas journal called The Sleán. One of the contributors was Bernie Long. He wrote this autobiographical essay.
<<<<<<<<<<<<<
Some Christmas Windows 2022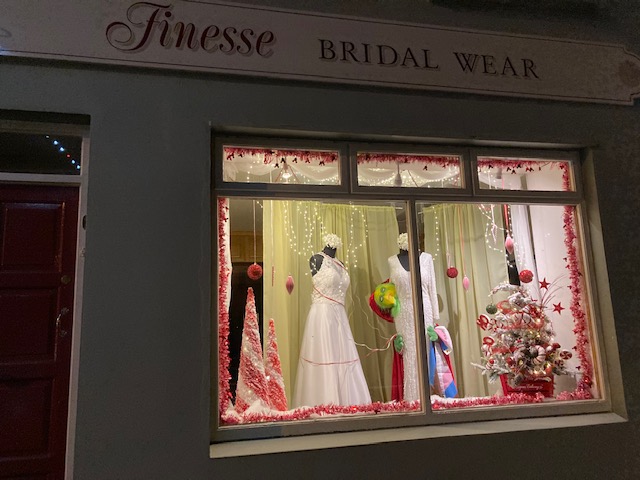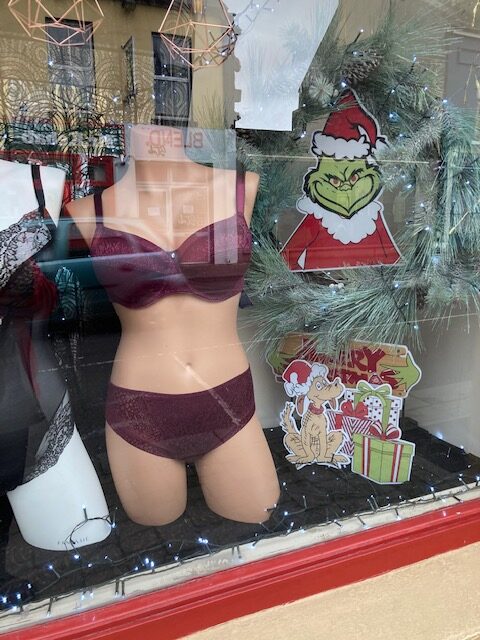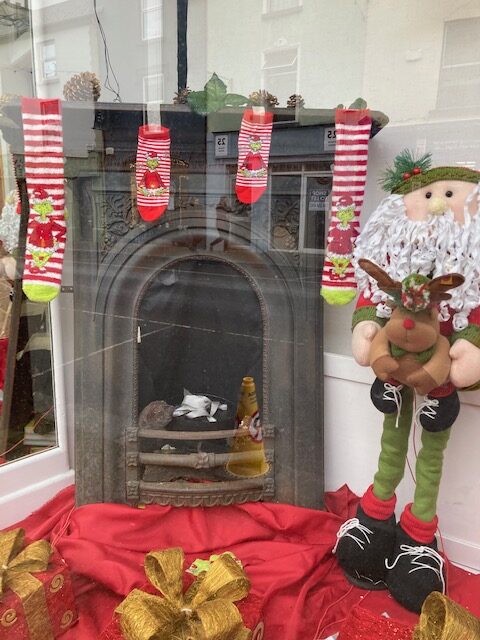 <<<<<<<<<<<
Opening Soon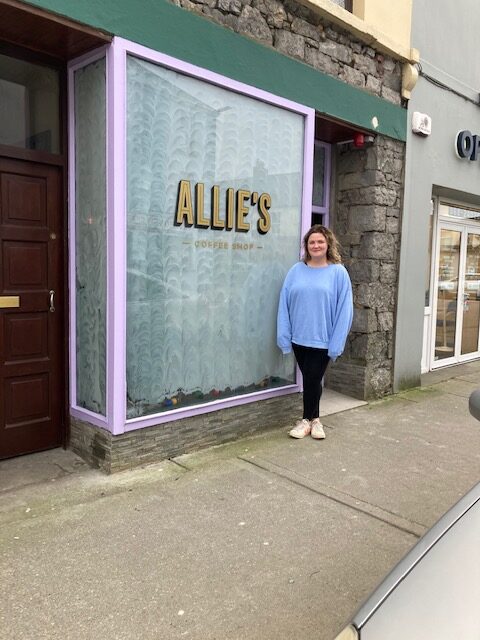 Remember those long queues in Ballybunion? Now this very popular coffee shop they knew as Seaside in Ballybunion is relocating under a new name to Charles' Street Listowel.
Opening shortly.
<<<<<<<<<<
That pesky Grinch is everywhere.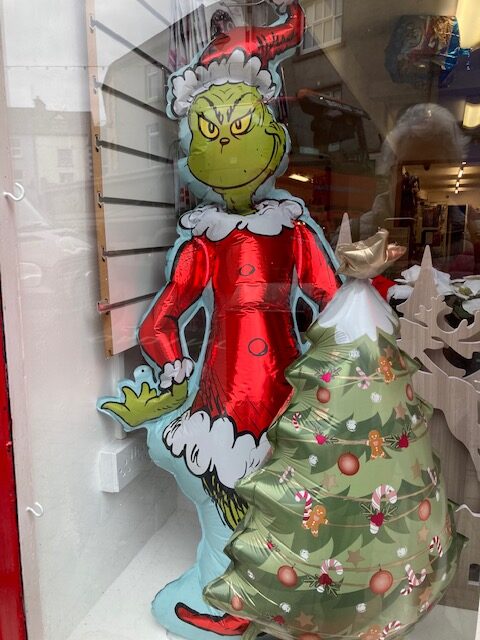 <<<<<<<<<<