Irish Wildlife Photography Competition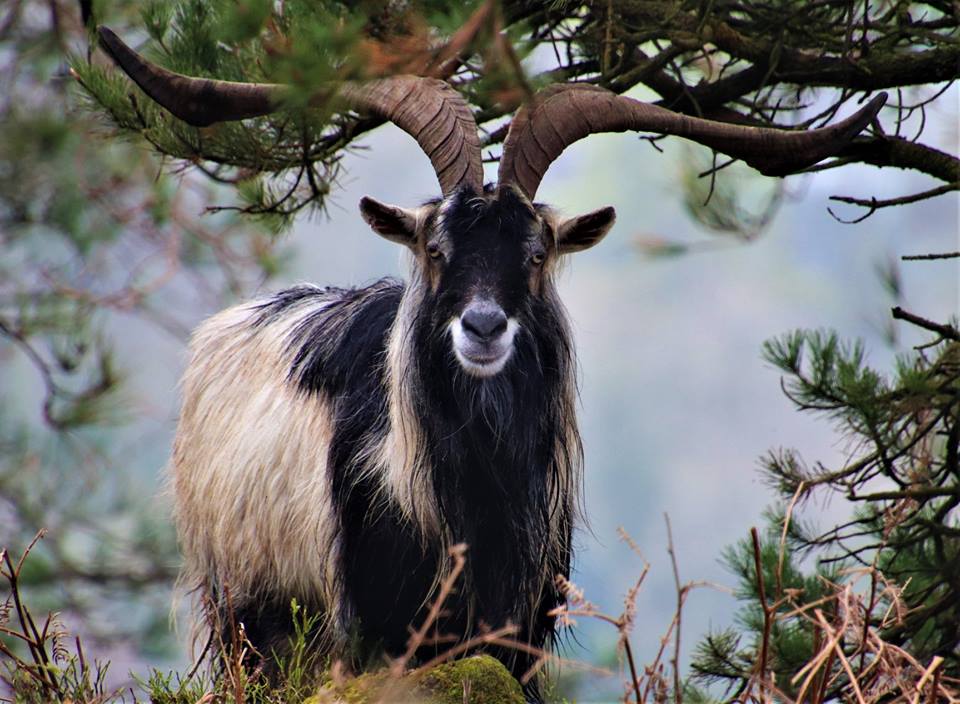 Feral Goat: Neil T. Halligan
<<<<<<


We Care with a Chair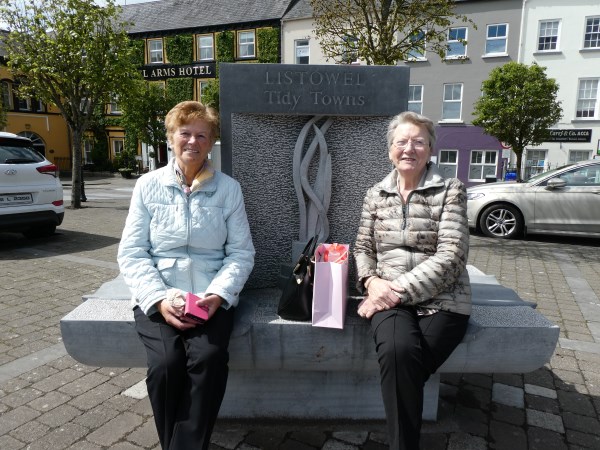 Thank you Tidy Town people. I rarely pass the seat in this fine weather but there is someone taking their ease. These two local ladies were waiting for the bus.
<<<<<<<


Newspaper Pins its Colours to the Mast in 1912


Kerry Weekly Reporter Saturday, October 12, 1912

THE POST OFFICE AND THE PARTY.

The 30th September, the fatal day when an Englishman was to be brought in to ride roughshod over able Irish officials, has come and gone. Mr. Norway has been duly installed as Secretary of the Irish Post Office: an office, we believe, he never previously put his foot in, and no explanation good or bad is vouchsafed by the Irish Party in the Irish Press -why an Englishman who never was in Ireland should be placed on the necks of the whole Irish Post Office staff. One can only, ask is this one of the fruits of the Balance of Power.

If this rotten job be one fruit of the Balance of Power and Mr. Runciman's Regulations are another, and Mr. Winston Churchill's Home Rule for Ulster scheme is yet another, and Mr. Birrell's anti-Irish, anti-Catholic educational balloons are yet some others, everyone will shudder at what the Balance of Power may bring to Ireland out of the womb of the future. "Sinn Fein "


<<<<<<<<


Winding Wool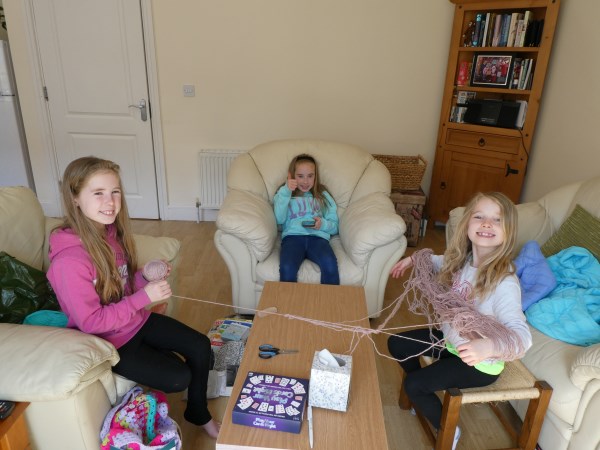 It is May 6 2019 and my little girlies are learning a social history lesson. A friend recently gave me some skiens of pure wool and I took the opportunity to teach my little granddaughters a lesson.
Do you remember when all wool (It was wool. No acrylic back then) came in 1 oz. hanks and you had to wind it into a ball before you could start on your knitting project? The girls were full of enthusiasm to start with but they found the job a bit tiring on the arms. Happy days!
<<<<<<<<
Scary Story from Ballybunion Convent School in the 1930s


From Dúchas, the school's folklore project
About thirty years ago on Christmas night a man in Beale had to leave his own house and he had to take his candle in his hand to a neighbour's house, because he was hunted by ghosts who asked him to leave as there was to be a fight that night between the Wrens and the Shines who lived in the neighbourhood some year before. As he and his sister were leaving, a man whom they knew to be dead of years offered to lead them and when they went out in the yard, he had to divide the crowd to allow them pass. The day before the place was covered with magpies and he did not know what was to happen.
The morning after this he was going fishing. The moon had risen. When he got up, he thought it was day. He went to the boathouse and waited under his canoe until it was bright. As he was about to lie under the canoe, the man who told him to leave his house the night before came to the canoe and peeped in. He told him that if they went fishing that morning, someone would be drowned. When it was bright he and four other men went fishing. They were not far out when a great storm came and overturned the boat and two men were drowned.
Sheila Sheahan
Beale Middle
Co Kerry
<<<<<<<
Old Album Sleeve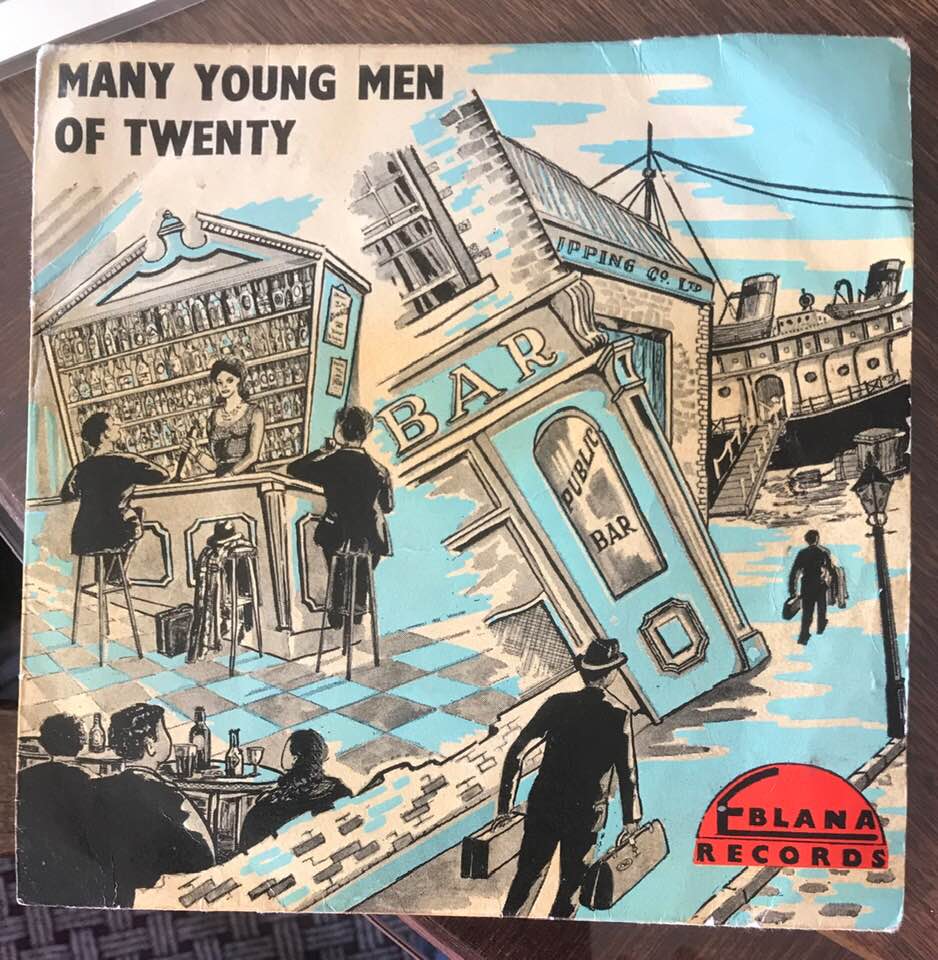 Liam OHainnín found this one.
<<<<<<
Meeting a Blog Follower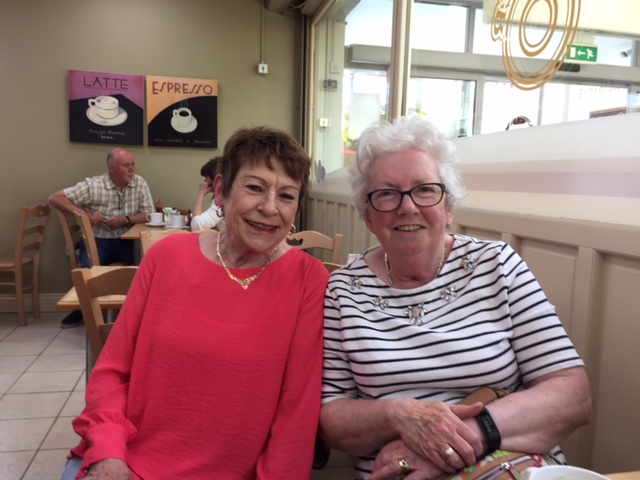 I was lucky enough to meet (by chance) one of my most faithful blog followers in Flying Saucer on Monday.
Noreen Holyoake – Keese grew up in Listowel and now lives in New York.