Gurtinard Wood and Childers' Park
The Council staff have been busy tidying up the place after Christmas and our lovely town is living up the title of Ireland's Tidiest Town.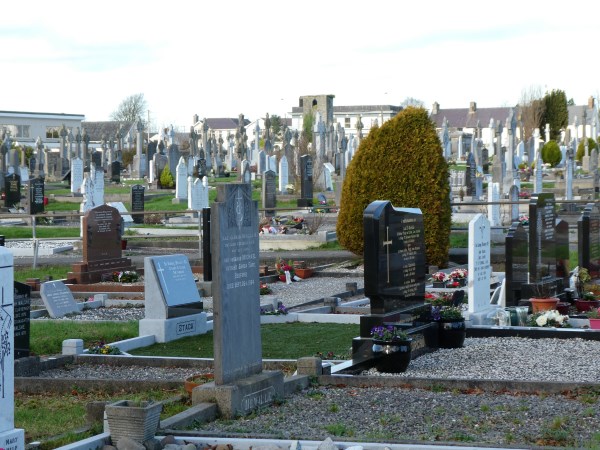 St. Michael's Graveyard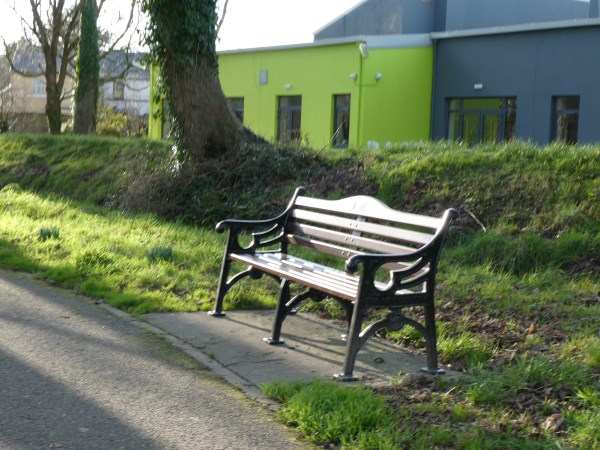 This seat with its poignant message is situated within sight of the new gym where young people are busy exercising and living their best lives. But we never know…. "people who have left us before their time' is often a euphemism for "died by suicide".
<<<<<<<<<
Martin Enright was Some Walker
Great Walker: – (from Dúchas, the national folklore collection)
Martin Enright of Knockanure who died in 1924 aged about 76 years walked to Dingle fair once. On his way he passed Gleann-a-ngalt. While admiring some trees on the road side he saw a branch which would make a very nice scythe tree. He cut it and hid it until he would be returning home. He then went to the fair, and bought some cattle. As he was returning he forgot his scythe tree until he was about nine miles beyond the spot where it was hidden. He turned back and found it and came home with his treasure early next morning.
Collector Thomas Leahy-Age 14
Informant, William Keane, Age 64, Occupation- Labourer, Address, Lissaniska, Co. Kerry.
<<<<<<<<


Operation Transformation Saturday Walk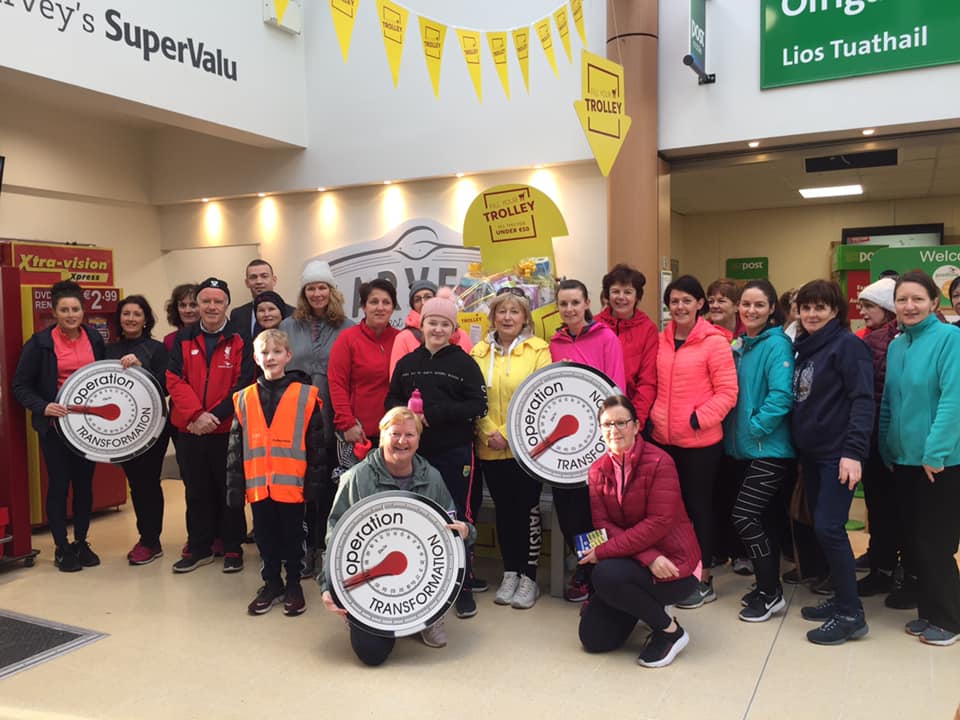 Garvey's Super Valu posted this photo on Facebook of some of the participants in the Saturday walk
<<<<<<<
Memories of Fleadh Cheoil na hEireann in Listowel
For a few years in the 1970s Listowel played host to the biggest musical festival in Ireland. These few photos from Junior Griffin will give you an idea of the crowds that used to hit town in those days.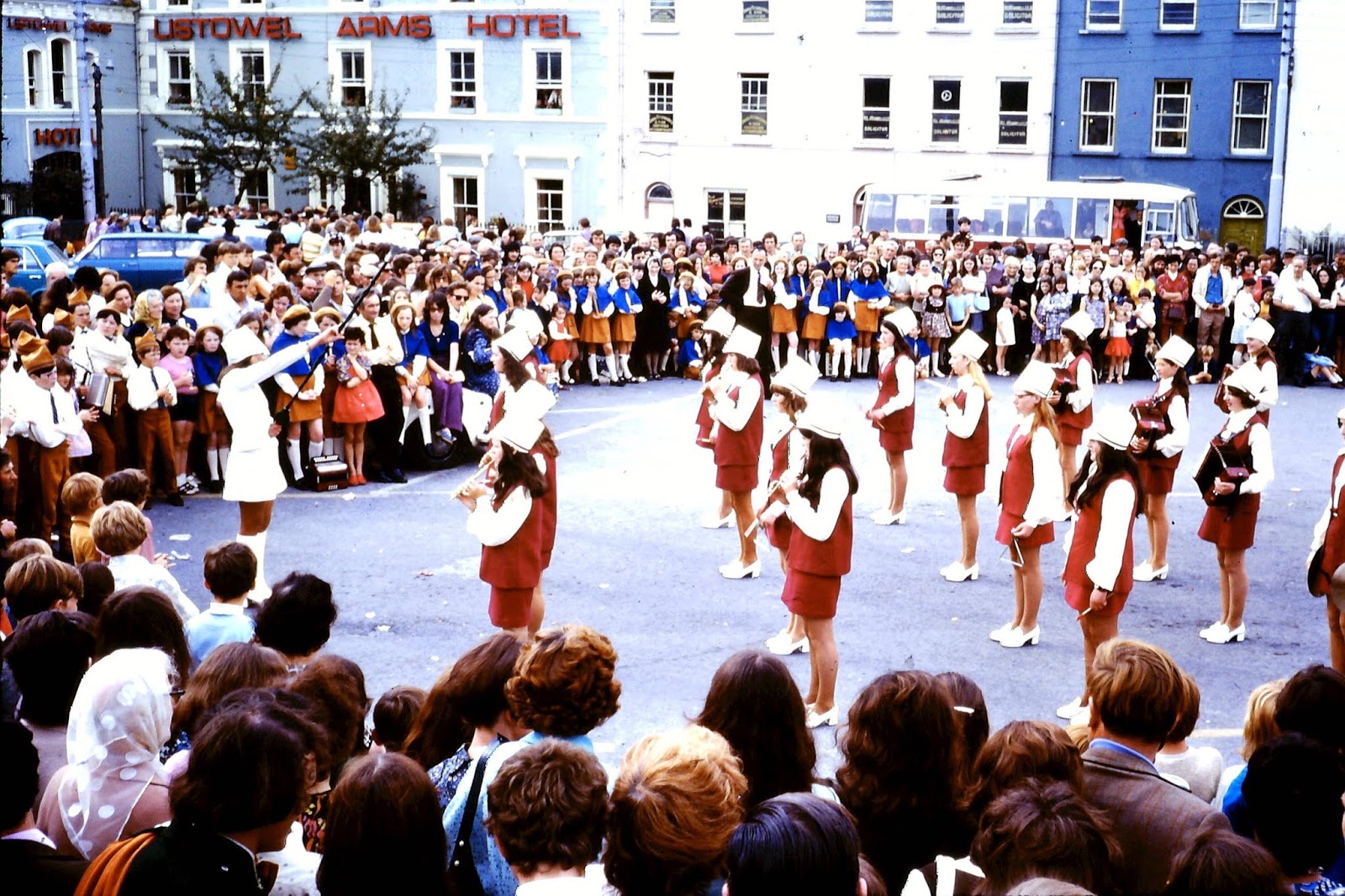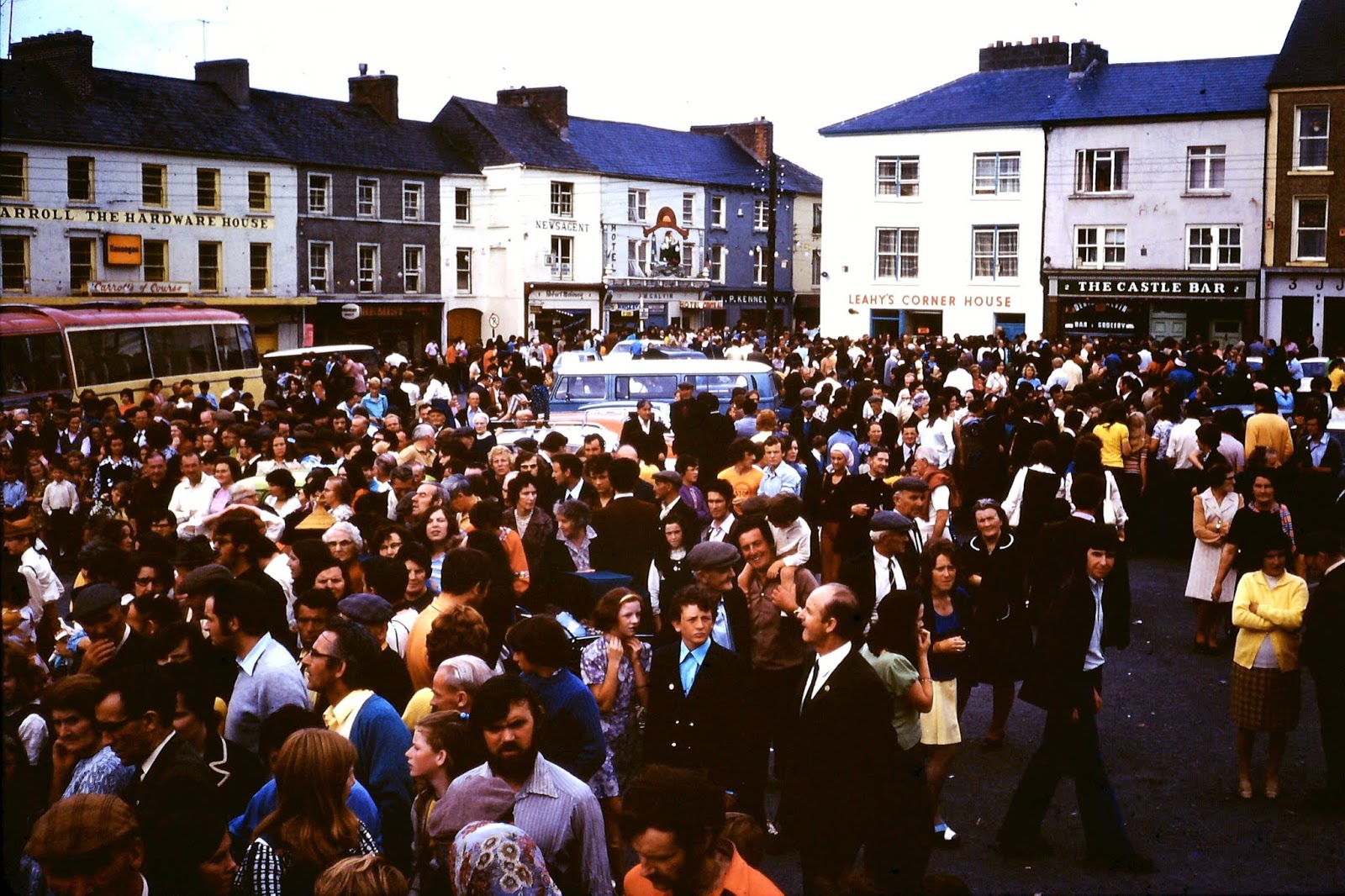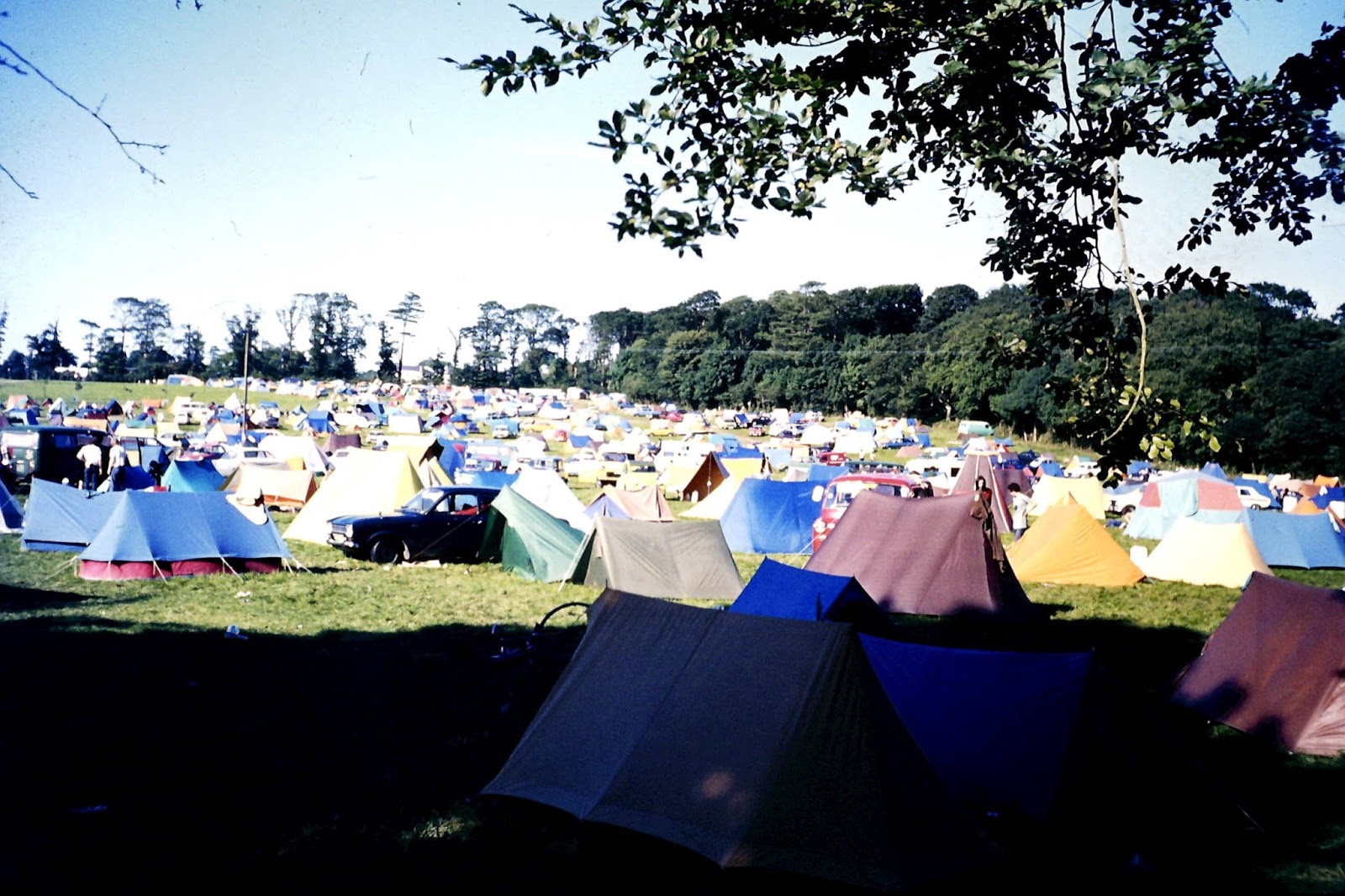 The park was converted into an impromptu campsite. Happy days!