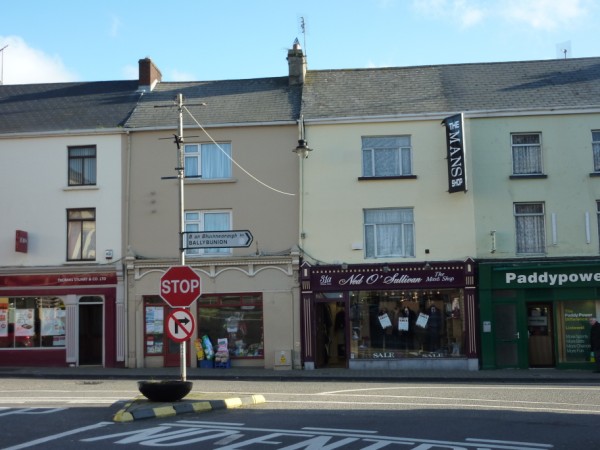 This corner of town is about to see a big change. The Man's
Shop, an
iconic establishment, is about to close its doors. Ned
O'Sullivan's with
its colorful and inviting shopfront is one of the first sights
one gets on
approaching town from the Ballybunion side.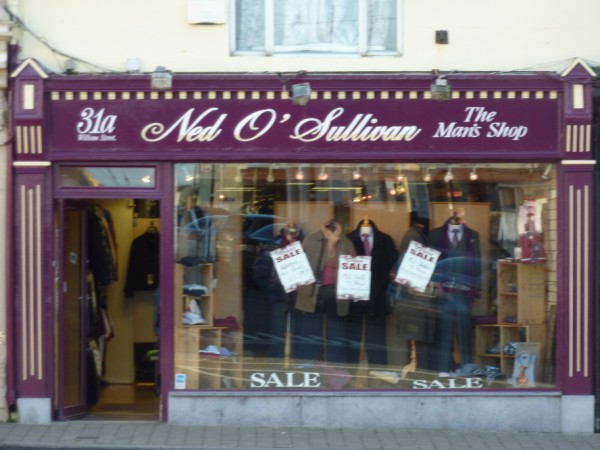 This is the shop window today.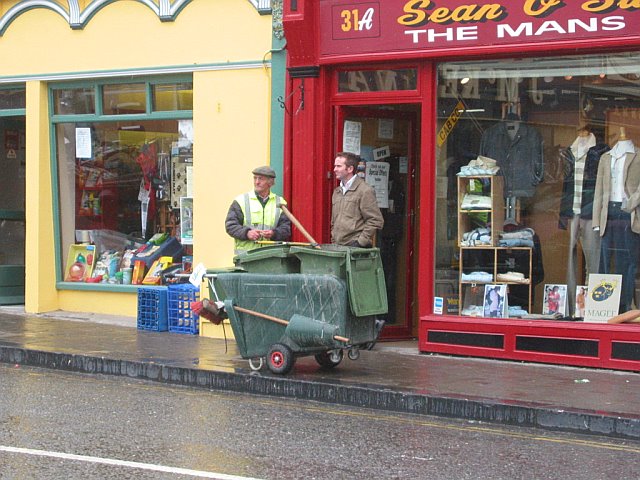 My photo taken a few yeas ago shows Mark Loughnane chatting to Jerry Ryan at the door of the shop.
__________
Congratulations to Jimmy Deenihan on this award.
18 Jan 2012
Minister Deenihan is Kerry Person of the
Year
Minister Jimmy Deenihan has been selected as
this year's Kerry
Person of the Year by the Kerry Association in Dublin.
The association's cathaoirleach Maura Hughes
made the announcement at a reception in Dublin's Royal College of Physicians
last night.
Ms Hughes said Minister Deenihan had made a
vast contribution to
sporting and cultural life as well as to the promotion of Kerry
industry.