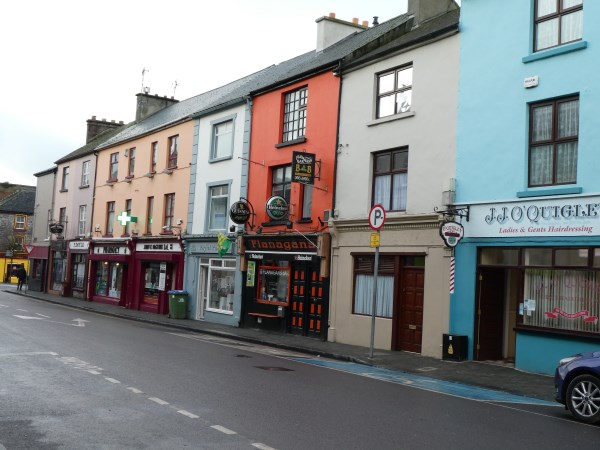 Lower Church Street Listowel in January 2020


<<<<<<<<<




Asdee from the air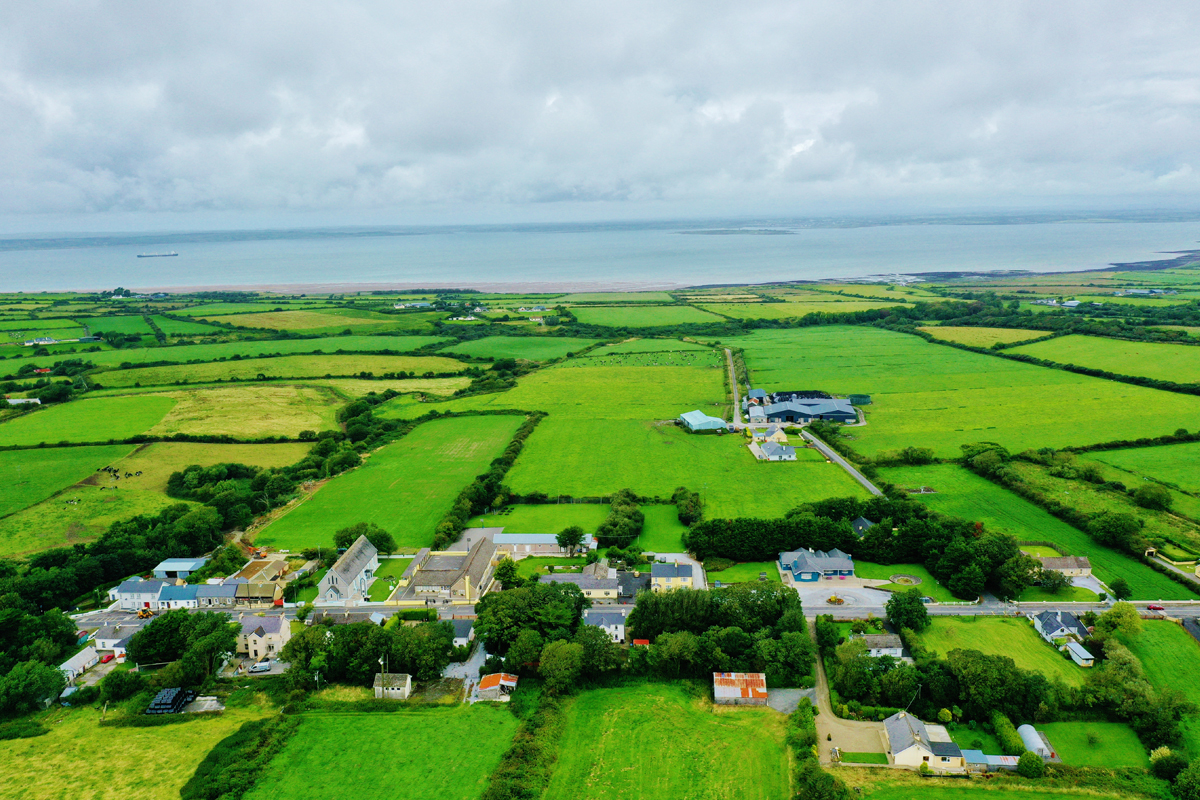 I found this photo on the lovely Asdee website




<<<<<<<<<




On This Day
Today is January 27. On this very day in 1885 Charles Stewart Parnell turned the first sod for the West Clare Railway.
You may talk of Columbus's sailing
Across the Atlantical sea
But he never tried to go railing
From Ennis as far as Kilkee.
The train ran from Kilkee to Moyasta and from there the traveller could go west to Kilrush.It was the last operating narrow gauge passenger railway in the country . It closed in1961.
The train was notoriously unreliable. Percy French who wrote the famous satire about the line sued The West Clare Railway for loss of earning because he arrived four and a half hours late for an engagement in Kilkee on August 10 1896. He won £10 plus costs.
The Railway appealed the case and lost. French arrived one hour late for the appeal and he explained to the judge that he came on the West Clare Railway. In the course of his submission in the case French famously said
"If you want to go to Kilkee
You must go there by sea."
At the same court on the day of French's appeal Mary Anne Butler from Limerick sued the railway alleging that she had been attacked by a malevolent donkey on the platform at Ennis.
If you're not familiar with the Percy French song here are a few verses.
Are ye right there, Michael, are ye right ?
Do ye think that you can get the fire to light ?
Oh, an hour you'll require
For the turf it might be drier
Well it might now, Michael, so it might
Are you right there, Michael, are ye right ?
Do you think that we'll be there before it's light ?"
It all depends on whether
The old engine holds together
And it might now, Michael, so it might, so it might
And it might, now, Michael, so it might
( information from On This Day Vol. 2 by Myles Dungan)
<<<<<<
Generosity in Lyre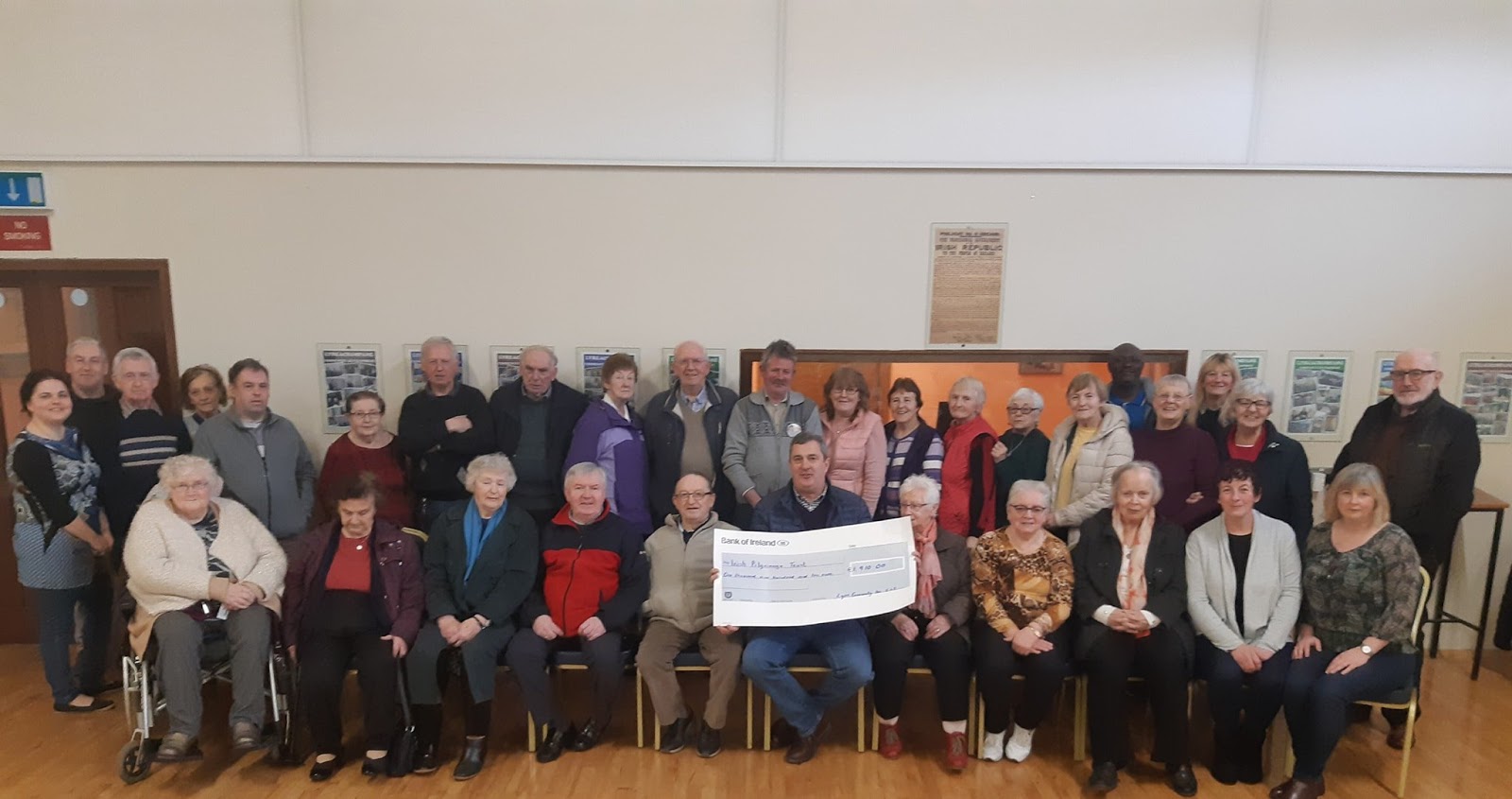 Garda Sgt Jim Foley Tralee, a trustee of The Irish Pilgrimage Trust accepts a cheque for €1,910 proceeds of the hampers raffle at Christmas. Hampers sponsored by Lyreacrompane Community Development. €955 raised through your generosity and matched by Lyreacrompane Community Development.
Photo and caption from Lyreacrompane Community Development on Facebook
<<<<<<<<
Memories of great Night
On October 19th 2019 we launched A Minute of Your Time in St. John's Listowel. Lots of friends came and we had a mighty night. Breda Ferris took the photos.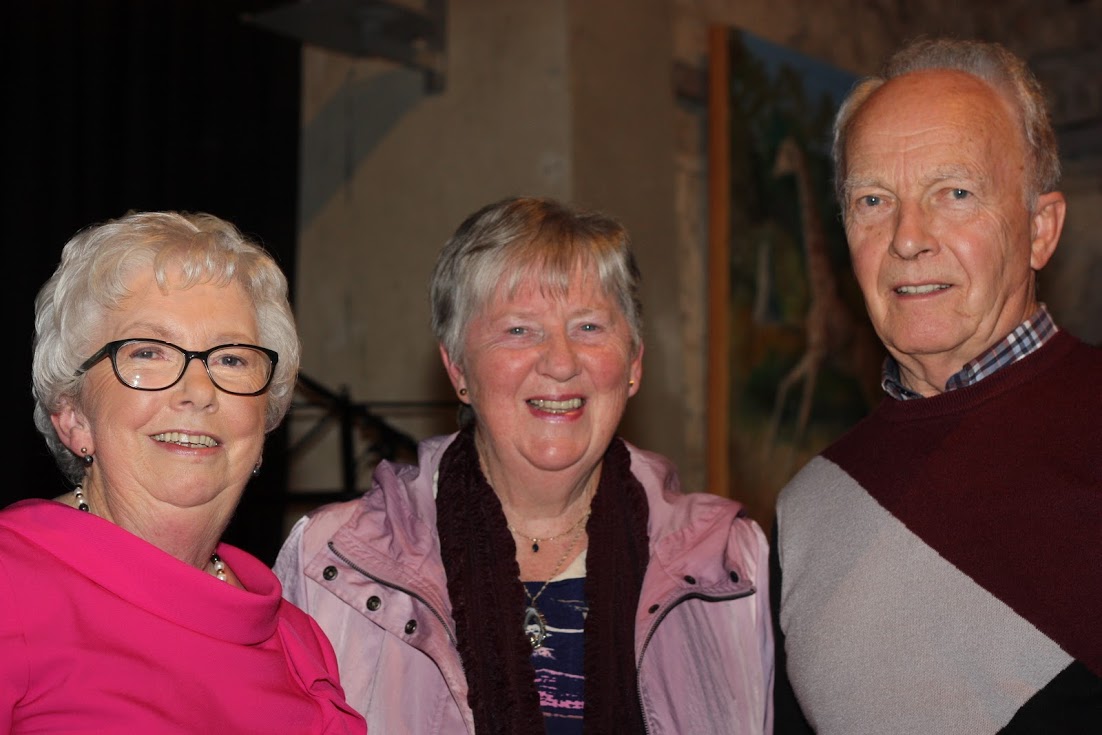 Helen Bambury and her husband, Aidan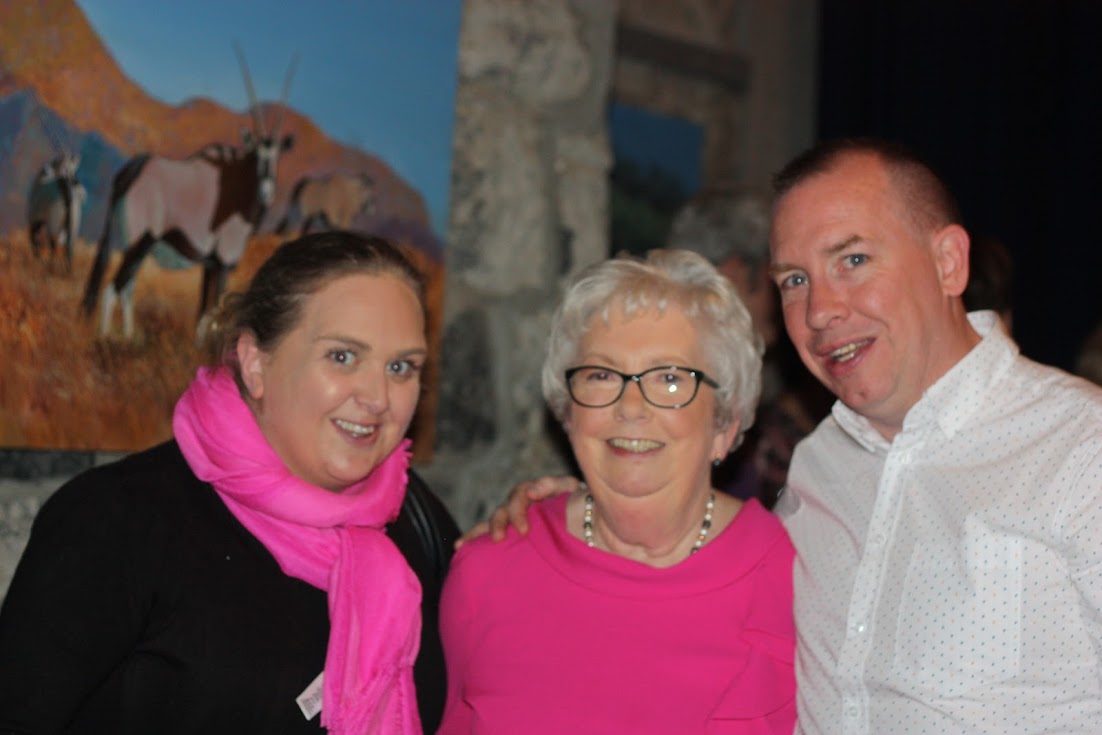 Alice Moylan and my nephew, William Ahern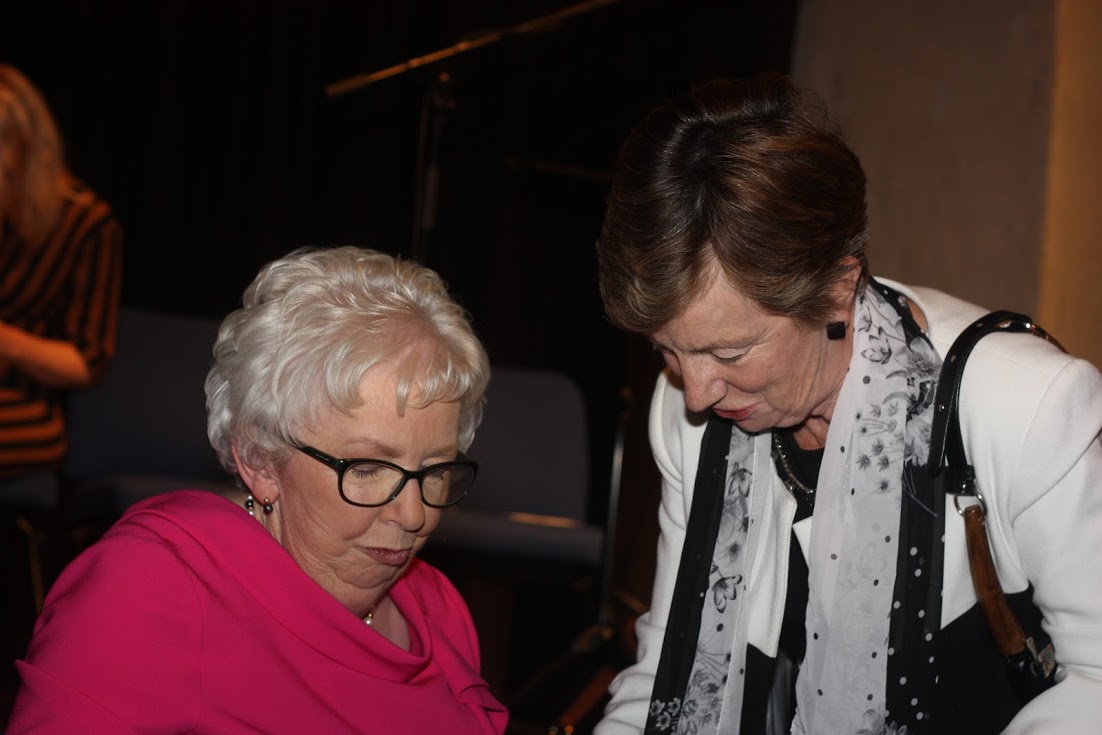 Barbara Walshe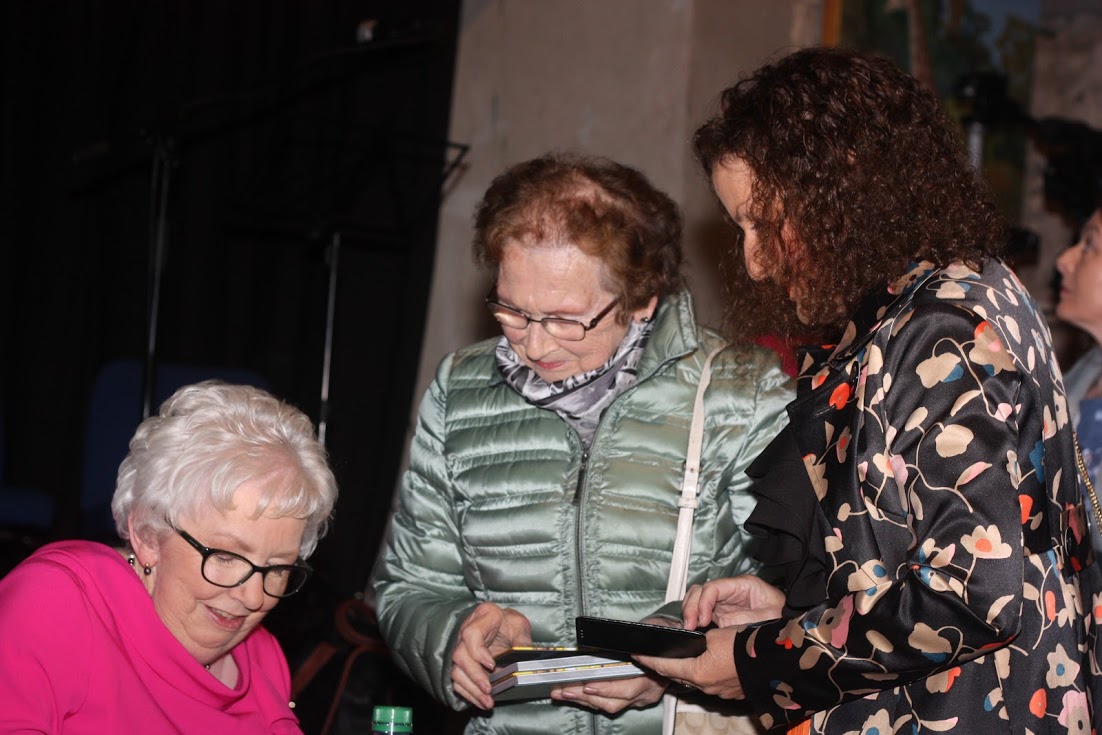 Betty and Maria Stack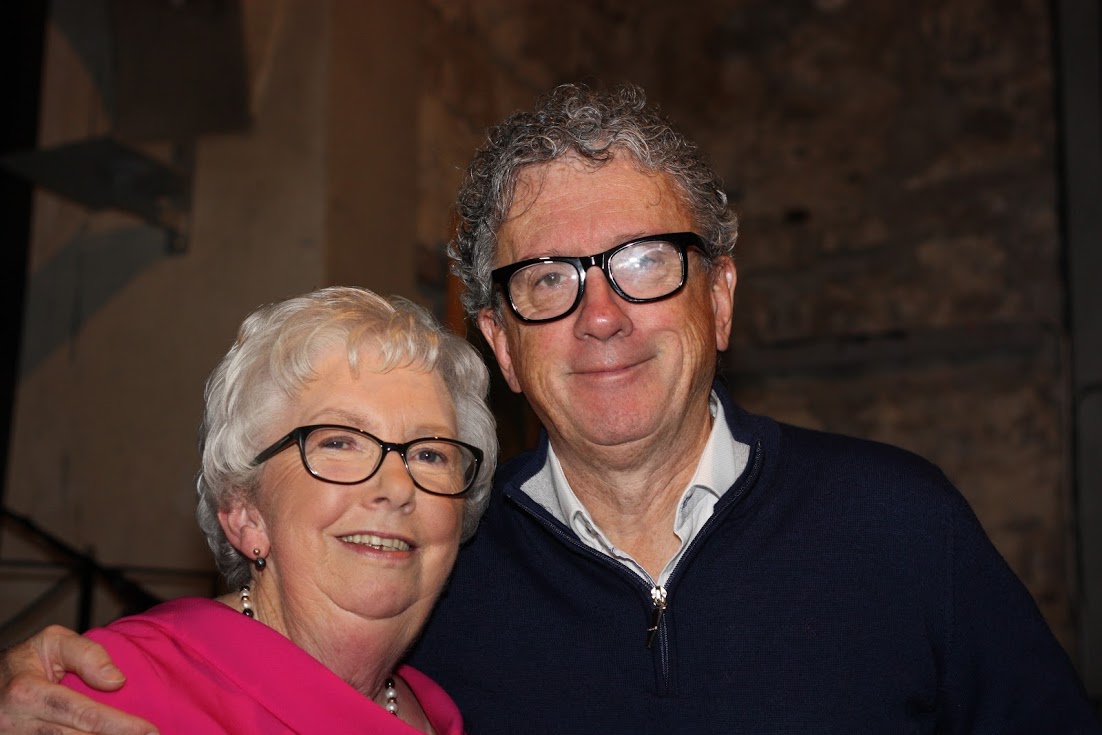 Billy Keane
My son, Bobby and his wife, Carine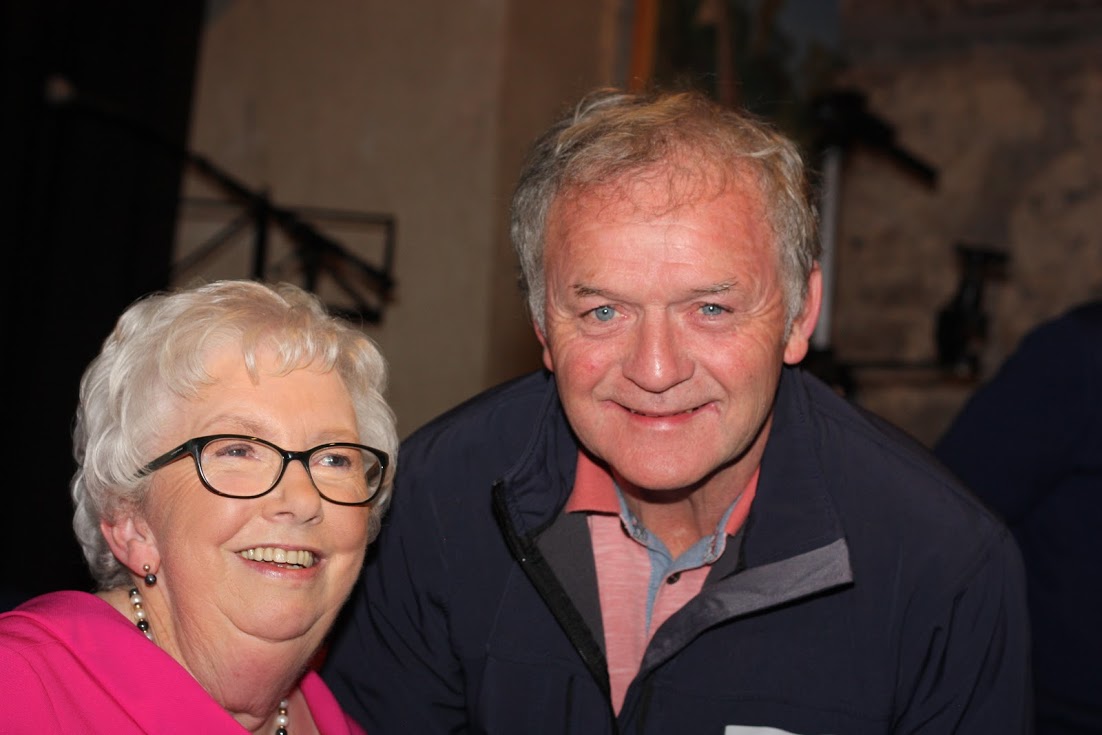 Robert Beasley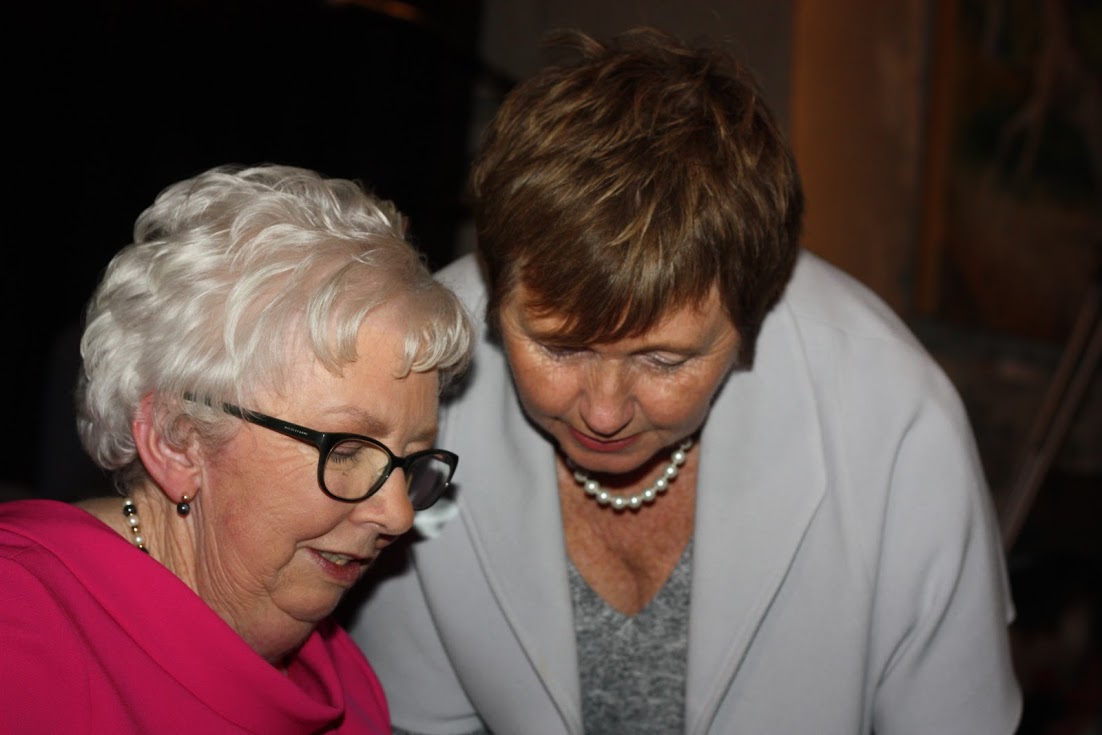 Brenda Enright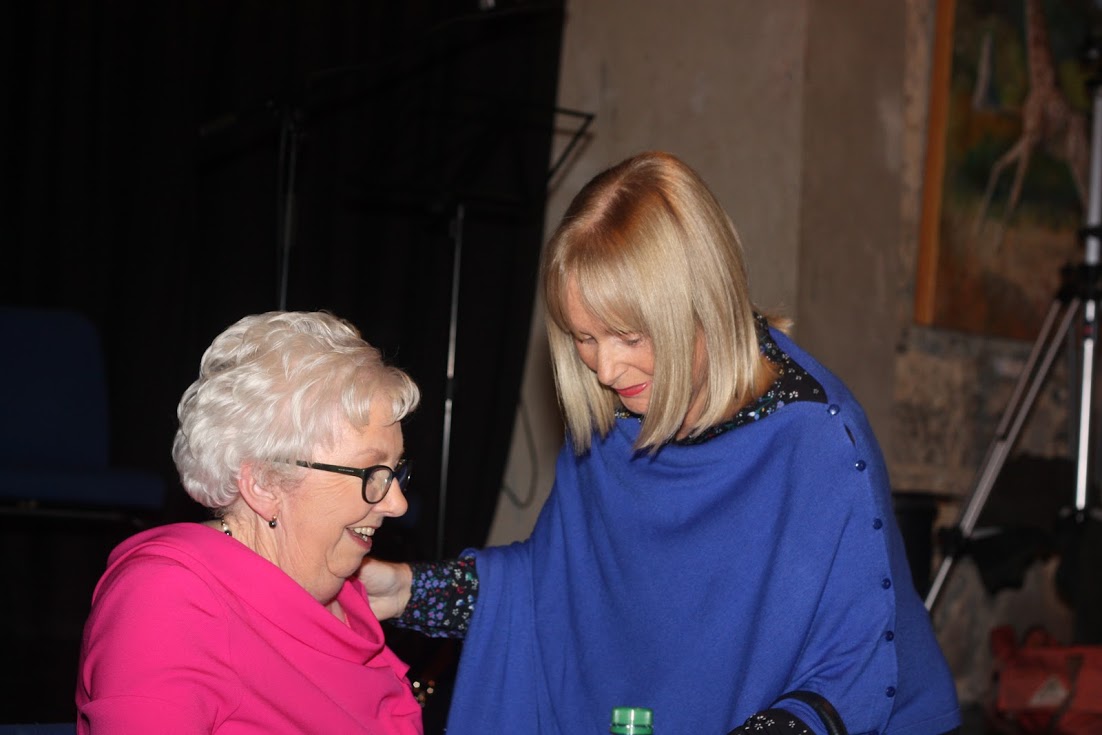 Bridie O'Rourke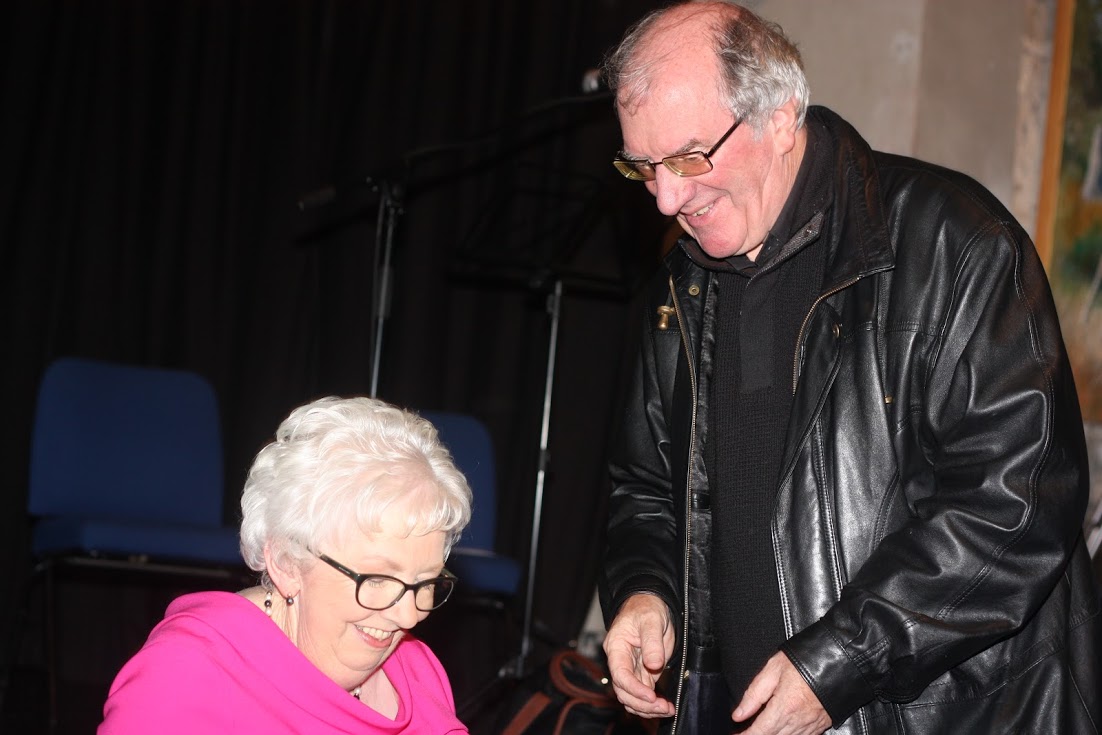 Canon Declan O'Connor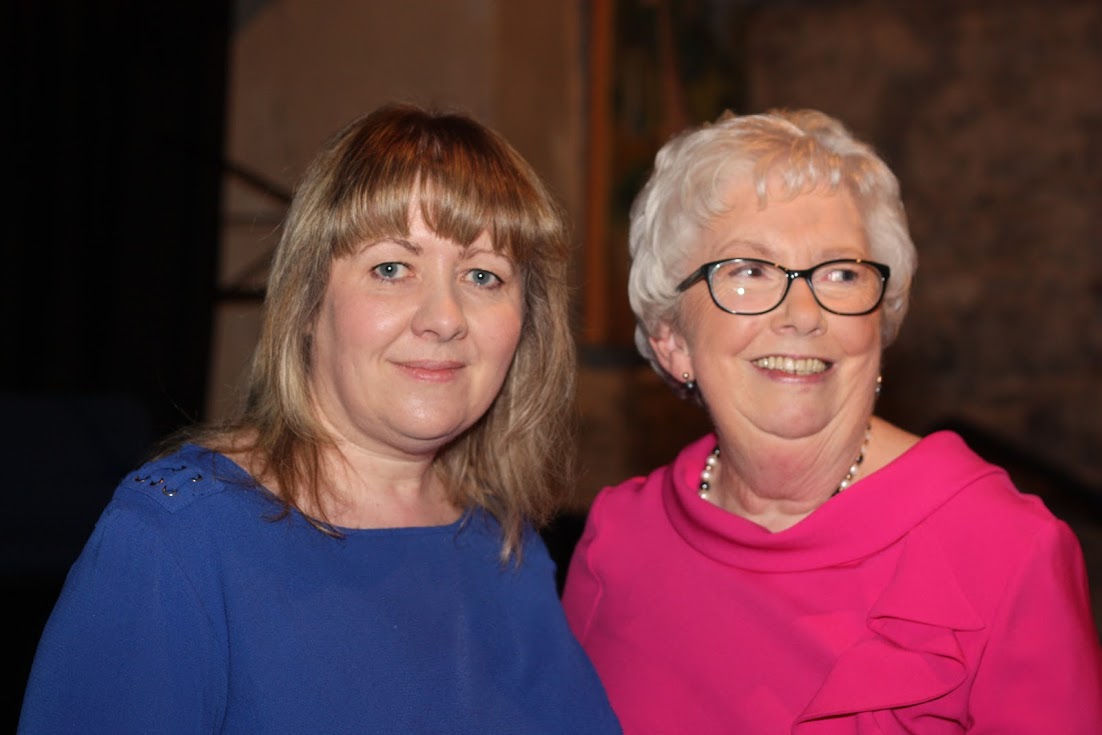 Caroline Reynolds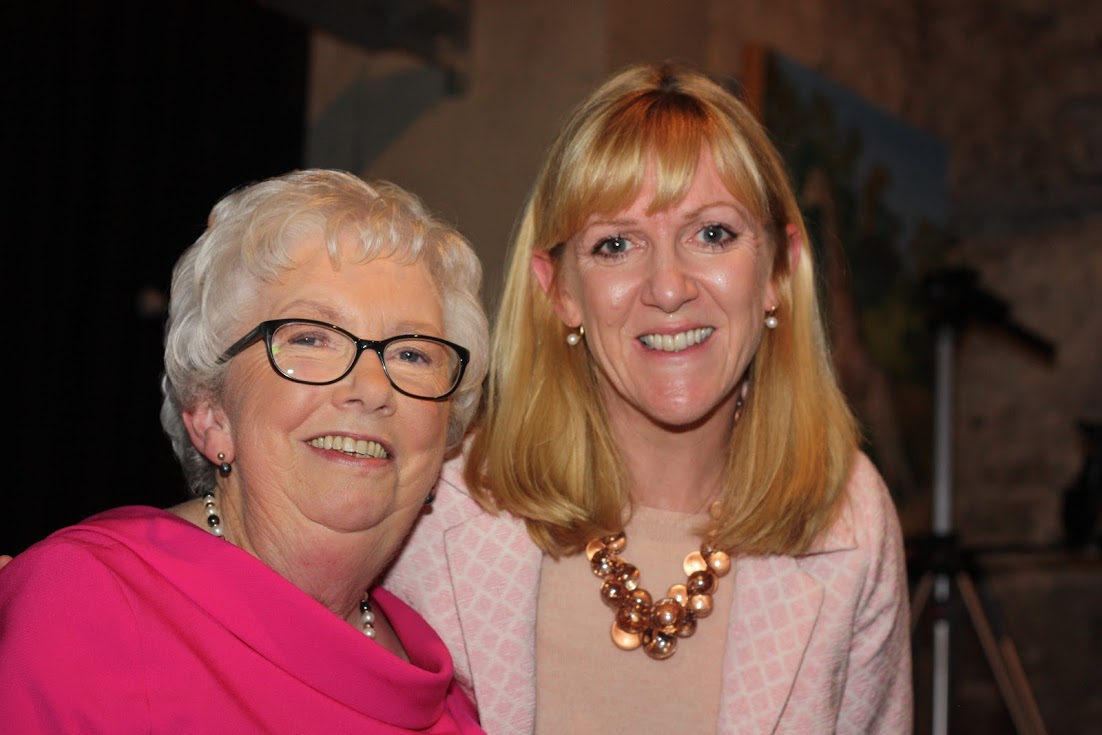 Catherine Moylan


<<<<<<<


Revival 2020 Planning Meeting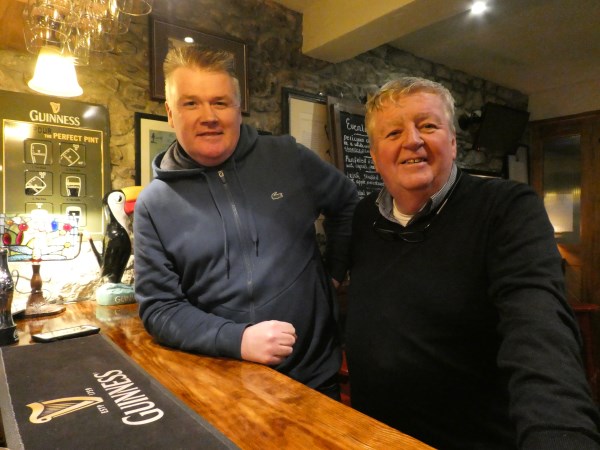 I spotted Aiden and Gerry in Thew Horseshoe last week planning another super music festival.