Today is Ash Wednesday, the first day of Lent. In 18th and 19th century Ireland Lent was the most dreadful of hard times. Very strict rules of fasting and abstinence were observed. All animal products were forbidden. This left people with a diet of unleavened oatcakes and potatoes. Those who lived near the coast could eat fish.
There was a belief abroad that the brent goose who lived more on sea than on land was more fish than fowl and so could be eaten during Lent. Kevin Danaher says that a certain well known hotel in Tralee made a point of serving brent goose during Lent "mainly for the benefit of the clergy". Apparently the General Latern Council in 1215 had forbidden this practice but news of this did not seem to reach the west of Ireland.
No merrymaking was allowed during Lent. Musical instruments were put away, packs of cards were sometimes burned and new ones bought for Easter and there was no visiting friends.
Lent in Ireland was a bleak and hungry time indeed.
But that was then and this is now. Life goes on for these 40 days pretty much as it does for the rest of the year. Any efforts made to mortify the flesh are very tame in comparison with what our ancestors had to endure.
———–
Sunday last February 19 2012 was a fine sunny day in Listowel. I took a walk through the Garden of Europe and on into Childrers' Park.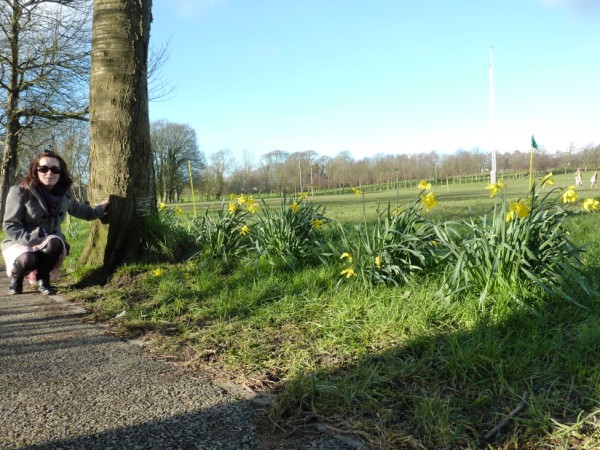 My companion on my walk obligingly posed beside some daffodils in the Cows' Lawn.
A rugby match was in full swing nearby.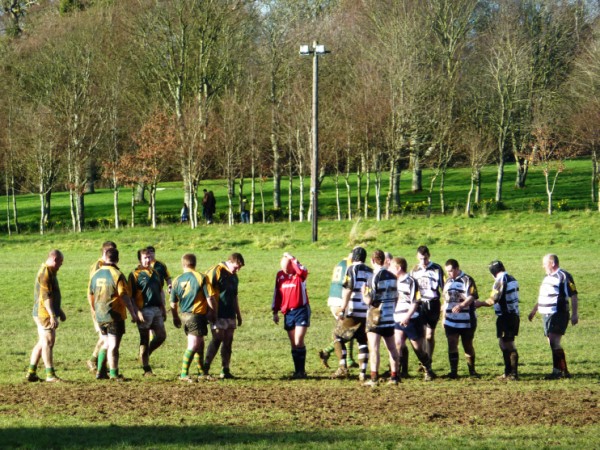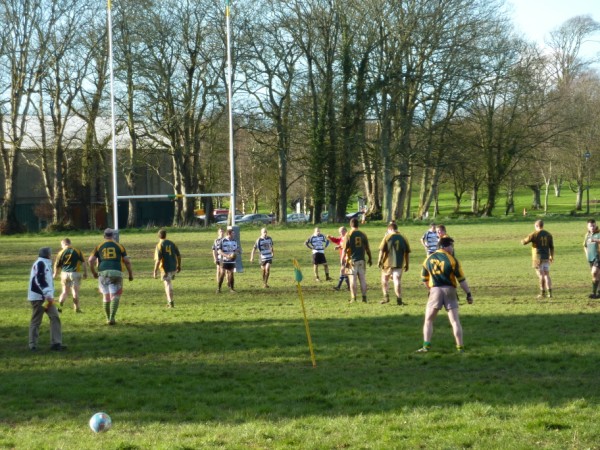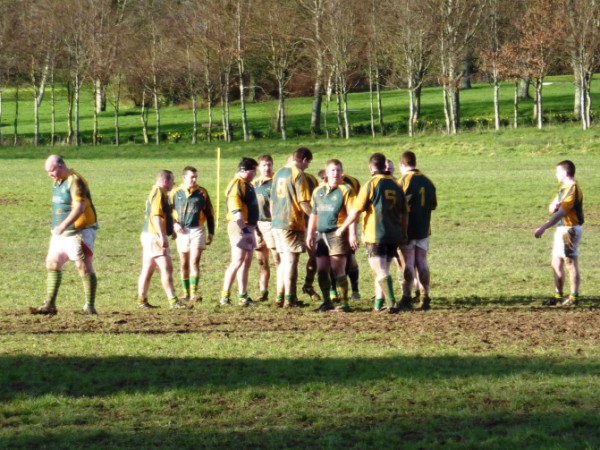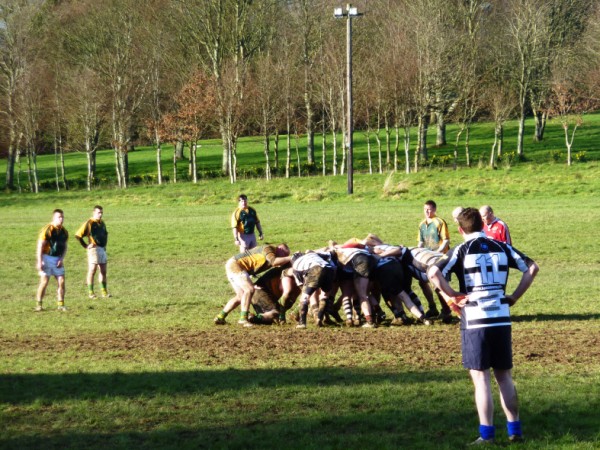 The conditions were fairly primitive but the players seemed to be enjoying the contest.
We walked up Bridge Road to the church. And I photographed the Divine Mercy shrine for you. It has been completed to match the corresponding shrine to Padre Pio. I must say that I was very impressed with the workmanship. The craftsman who fashioned both shrines is, I am told, very shy and wants no kudos from me or anyone else.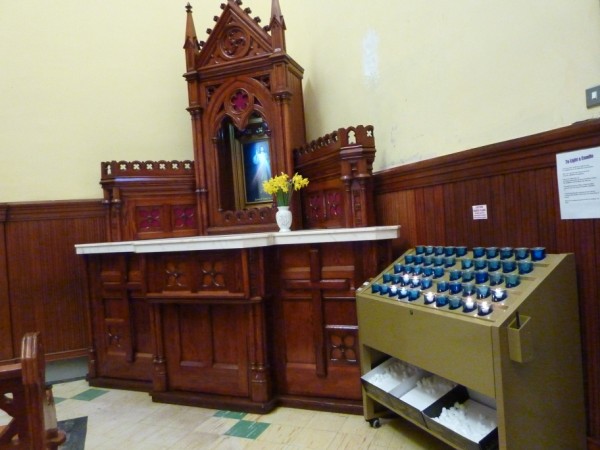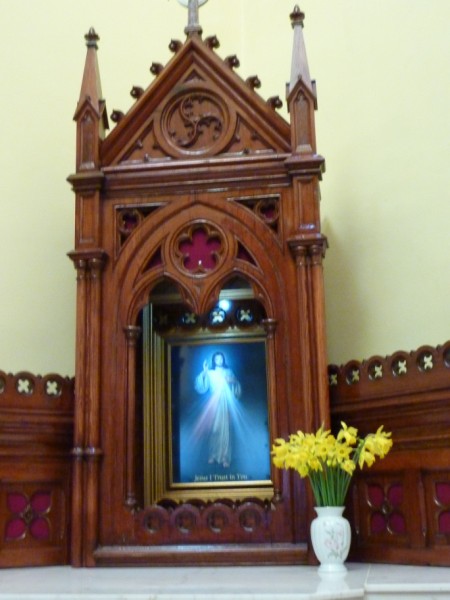 ______
And now for something random for fashion lovers; a good news story for Irish dress designer, Orla Kiely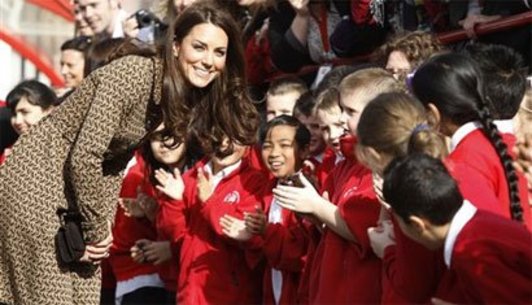 Today the Duchess of Cambridge put her love into practice on her first public engagement as royal patron of The Art Room, which encourages confidence in disadvantaged children.
Wearing the now sold-out Birdie jacquard shirt dress by designer Orla Kiely with brown opaque tights and brown suede ankle boots, Kate, 30, was greeted on her arrival in Oxford by dozens of children waving flags and holding flowers during a short walkabout.
From Dailymail.co.uk
——
If you are lucky enough to own some Kerry shares it looks like you are in the money.
http://www.finfacts.ie/irishfinancenews/article_1023965.shtml