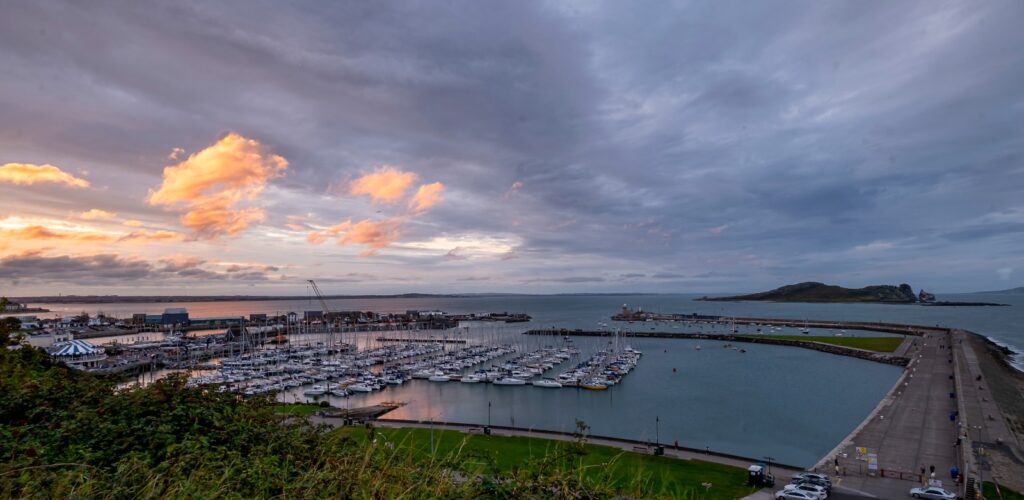 <<<<<<<<<
A Poem from a Week of Poetry in Poetry Town
From the 10 to 18 September 2021 Listowel was one of Ireland's Poetry Towns. Here is another of the poems that were available to collect all over town.
Great idea! I hope we get to do it again.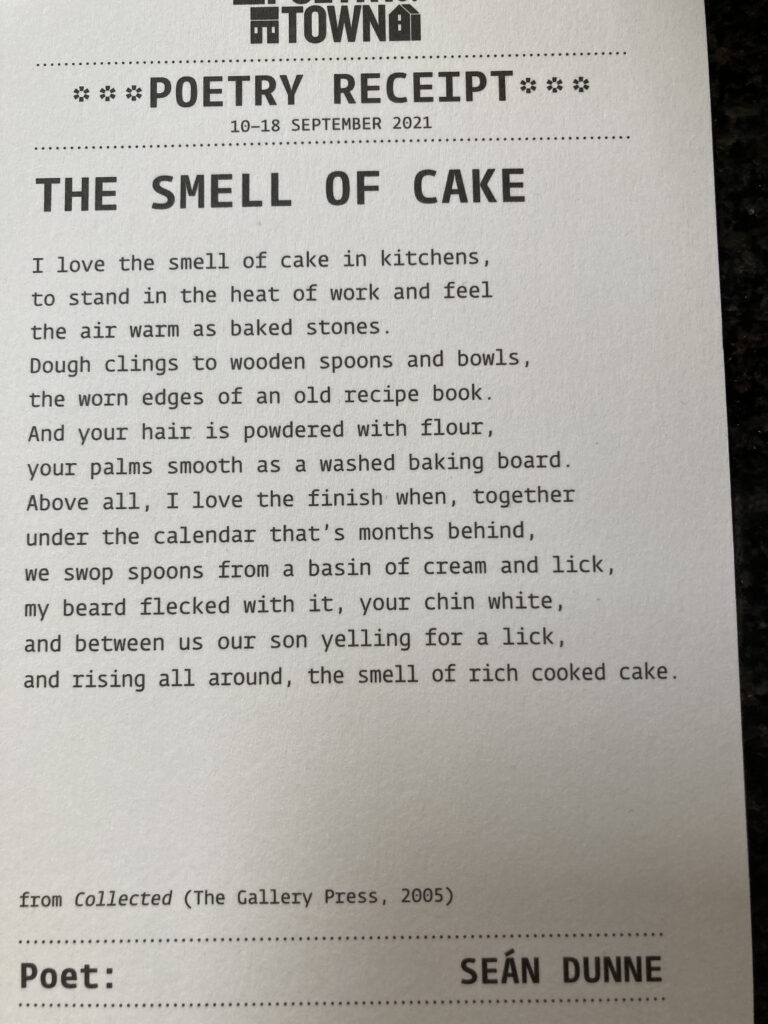 <<<<<<<<<<<
Ladies Day at Listowel Races 2021
A few more of Bridget O'Connor's photos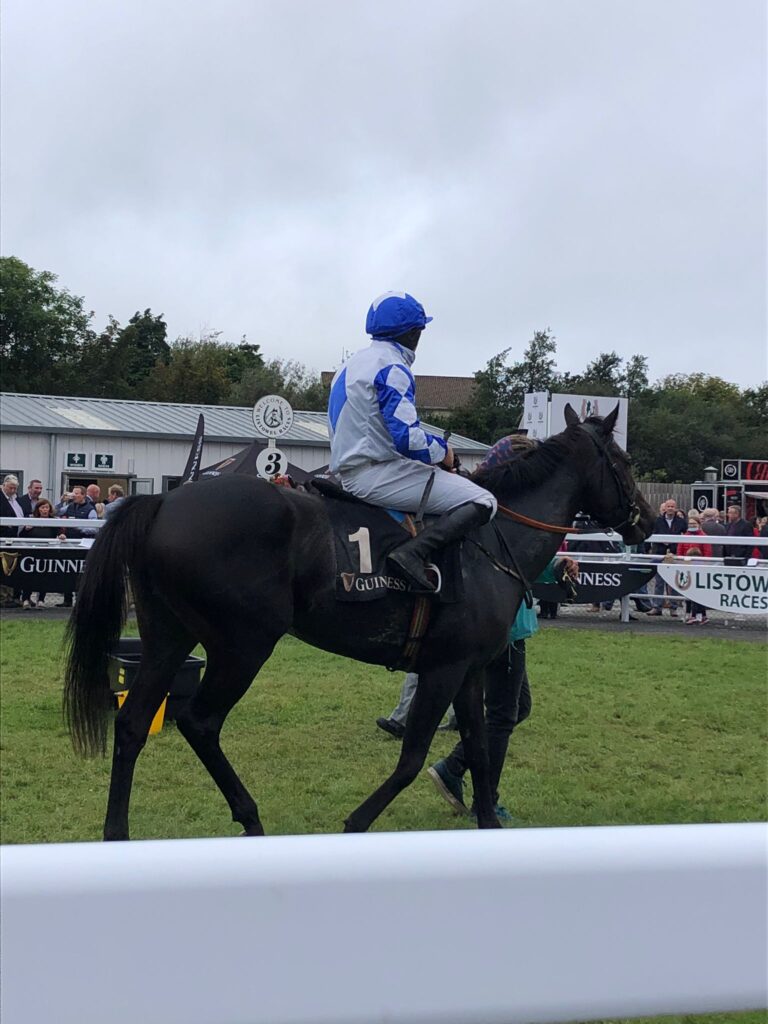 The winner of Race Three; Game Catch
Patsy Dowling and John O'Connor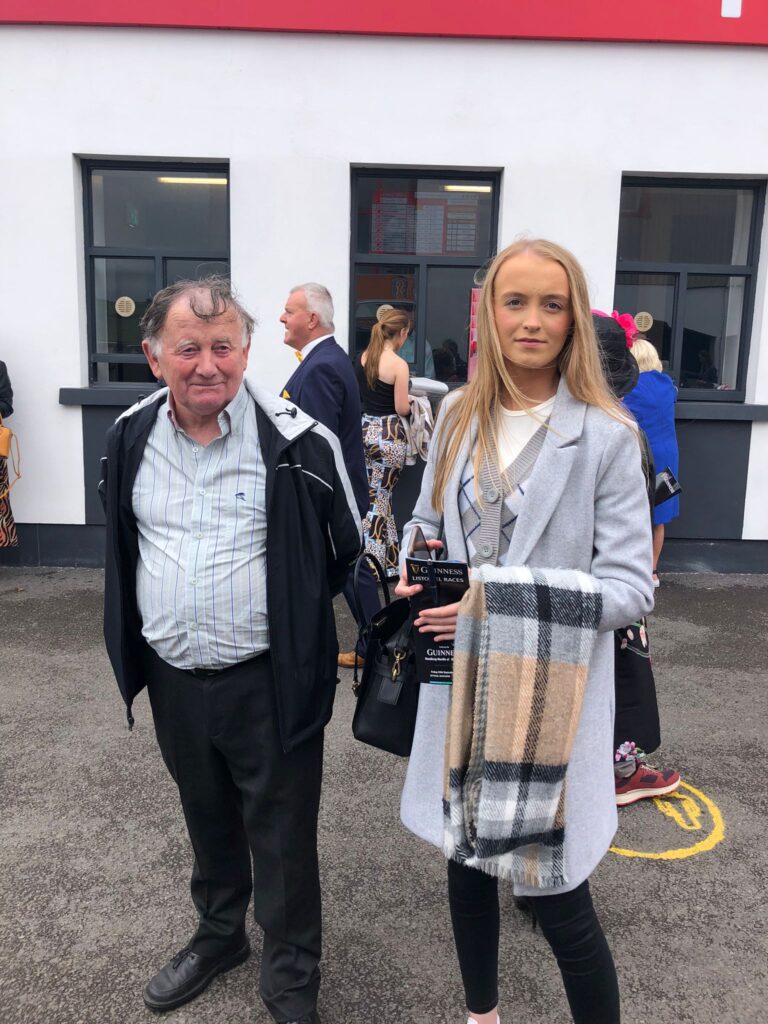 Christy O'Connor and his grandaughter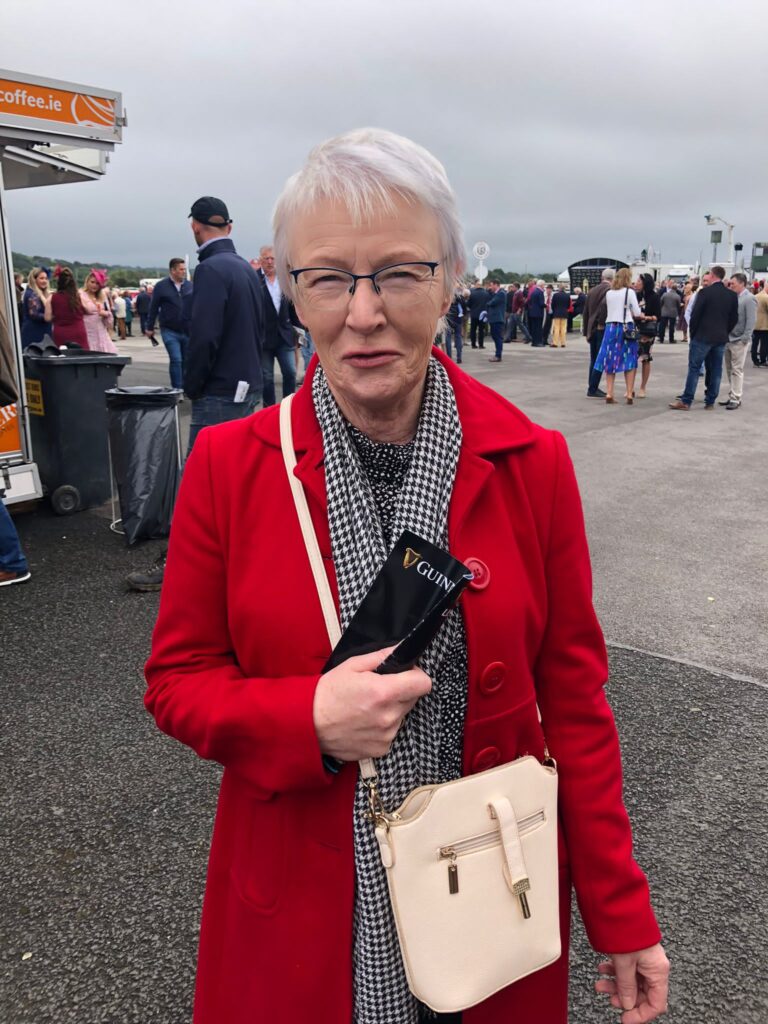 Margaret Kearney, Ballyduff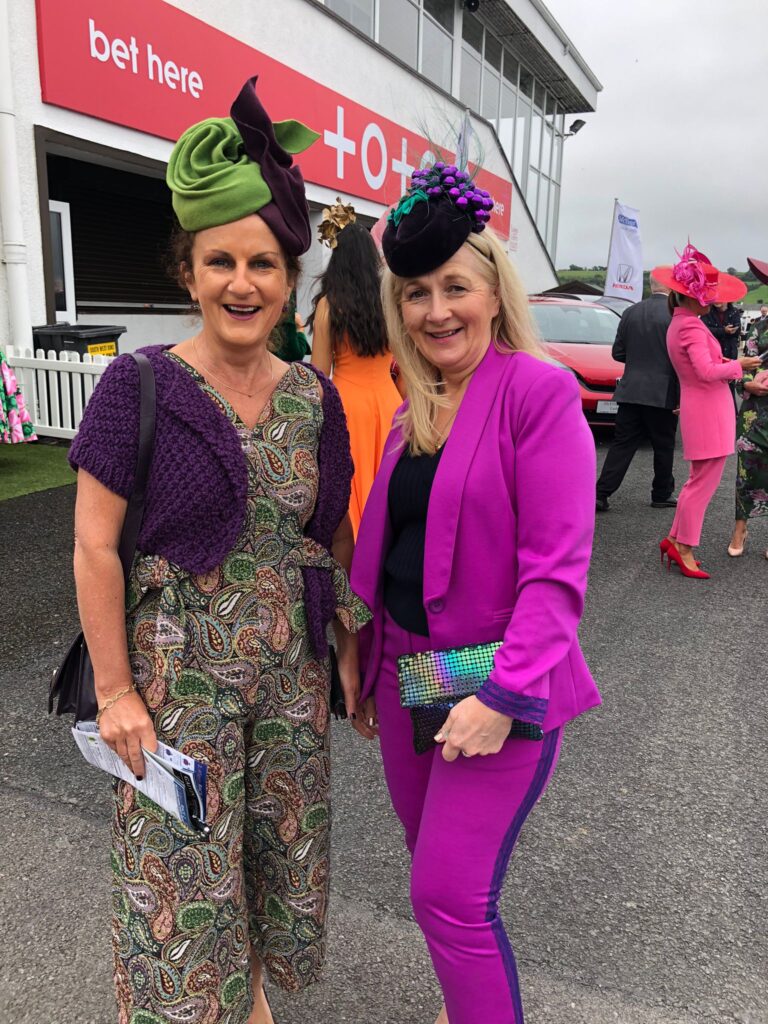 Maria Stack and Anne Leneghan
<<<<<<<<<
Blacksmithing Festival, Ballylongford Sept. 25 2021
The festival was part of the fundraising effort to revive and restore the old mill.
I parked in the church carpark and walked to the venue for the festival. At the bridge I came upon this group being given a guided tour of the architecture of Ballylongford by Dr. Declan Downey. Had I known that was on I'd have taken part in that too.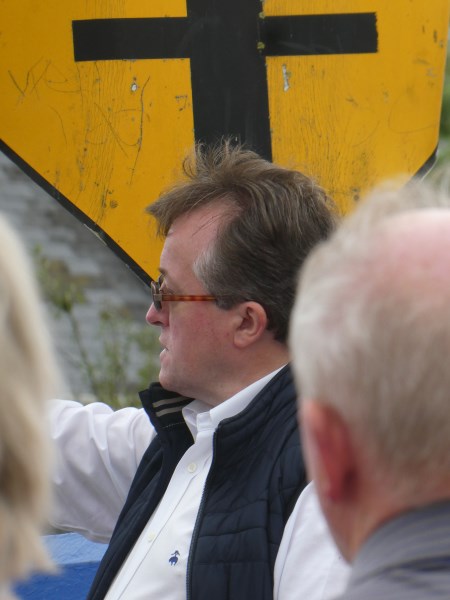 Declan Downey is a thorough researcher and an excellent guide.
At the corner I met these three heroes. I think they may be from Asdee. After a bit of good natured caffling they pointed me in the right direction.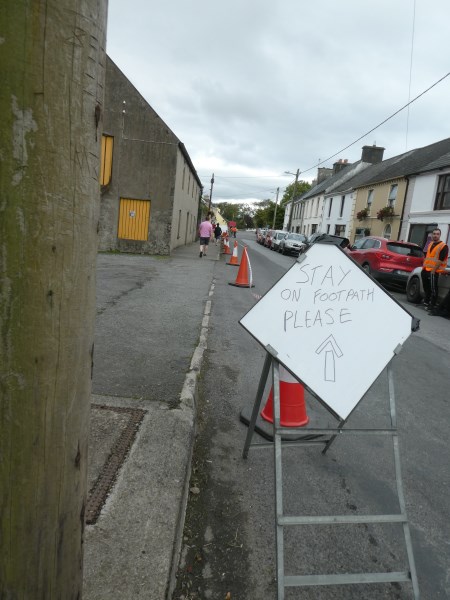 I obeyed the sign and found my way to the displays.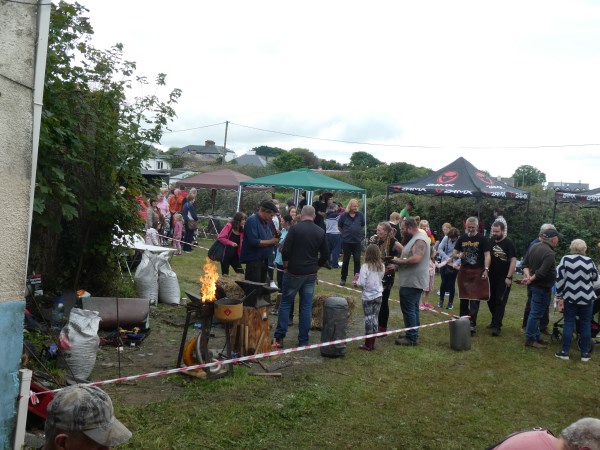 There was a nice little crowd gathered around the exhibitions.
Tomorrow I'll tell you about what I saw of the fun of the fair.
<<<<<<<<<
The Public Library is Changing
I hadn't visited the library in person in ages until a few weeks ago. I have been listening to audio books on Borrowbox and I have been reducing my "to be read" pile slowly.
I made my return with my granddaughter in Ballincollig.
Cora showed me how the system operates now.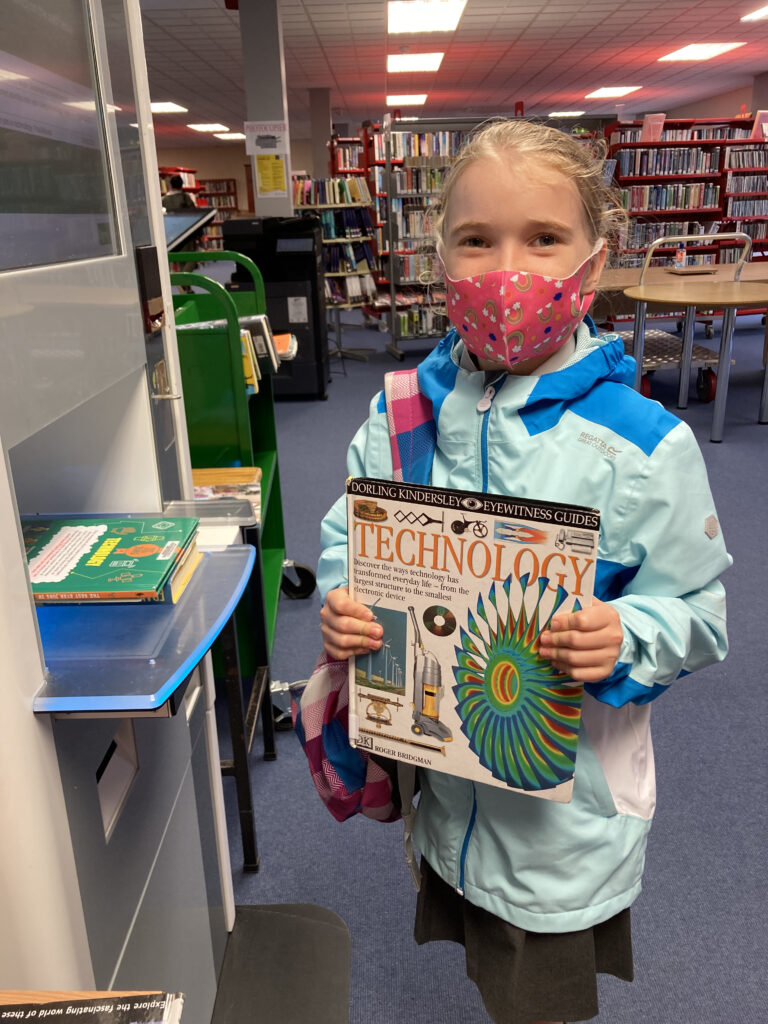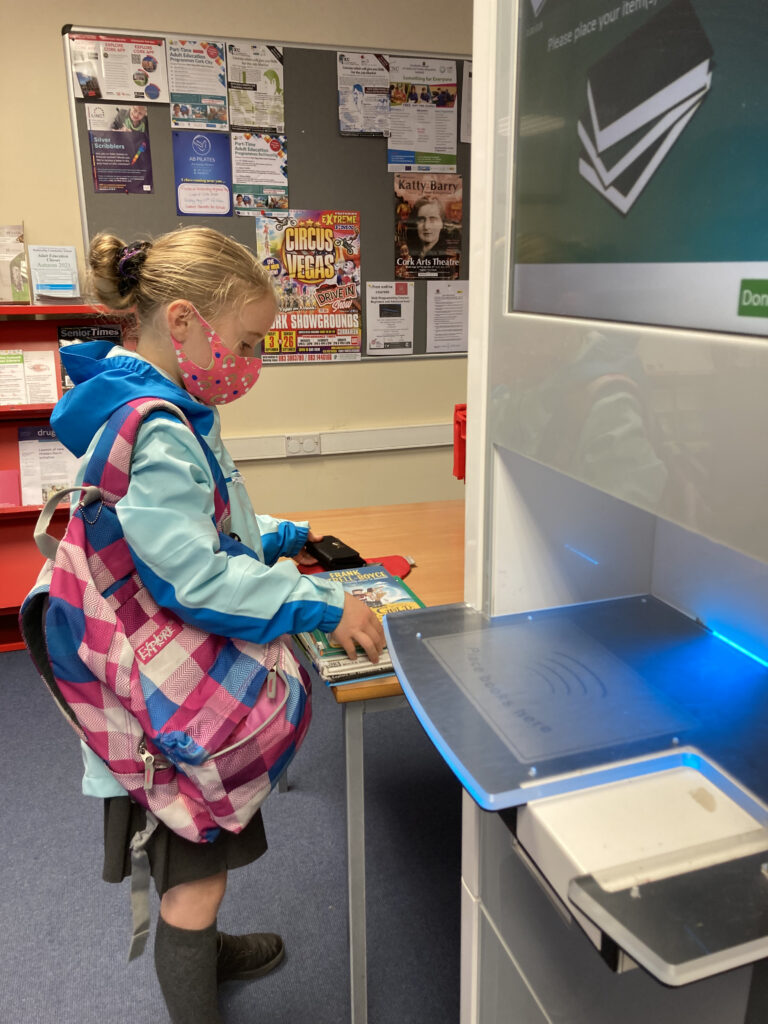 It's a DIY job now. You put your library card and then your book, whether you're returning or borrowing, under a barcode scanner and all the information is digitised and recorded on a computer. No need for any interaction with a librarian any more.
<<<<<<<<<<
Kerry Thanks
A full page ad in Irish Examiner, Monday September 27 2021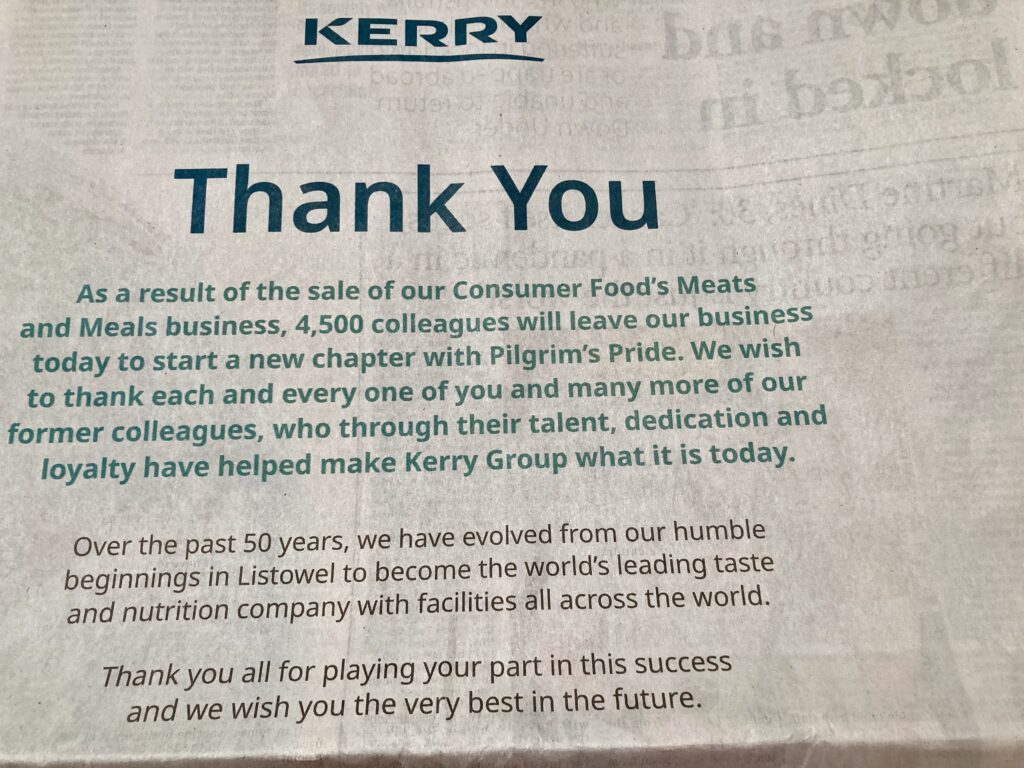 >>>>>>>>>>>
Just a Thought
My reflections, broadcast last week on Radio Kerry are at the link below;
<<<<<<<<<<<<<<<<<<<<