Knocker on Behan's The Horseshoe in William Street, Listowel
<<<<<<<<<
Roisin Meaney's very apt Rhyme
Nursing homes opening the door,
Visits not quite like before,
But mask, screen or glove
Won't alter the love,
When we visit the folk we adore.
<<<<<<<<<<
Snapped in Childers' Park in June 2020
Mary and Jimmy Deenihan out for their morning walk during the pandemic of 2020
<<<<<<<<<<<<
From the Papers
New York NY Irish American Advocate
13 June 1914
St. Columbkill's prophesy is coming to pass—that the day would come when the Irish would return again in great numbers. On the steamship Baltic, which sailed last Thursday, I had the credit of having booked a larger number of passengers than any other agent in the United States. Among some of the cabin passengers who were booked at my office, No. 250 East Ninetieth- street, during the past few weeks were as follows: ——————-
Miss Mary Fitzgibbons, to Listowel, County Kerry; Miss Kathleen Brady, to the city of Dublin; Miss Katharine Lynch, to Kingscourt, County Cavan; Michael McKeon, to Drumlish, County Longford; Miss Bridget Moroney. to Kanturk. County Cork; Miss Delia Walsh, and her daughter Annie, to Tuam, County Galway; Miss Alice Maloney, to Tubbercurry, County Sligo; ———- Patrick Fitzgerald to Listowel Kerry; Mr. and Mrs. Sullivan, to Killarney, County Kerry; Miss Winifred Cannon (See paper for long list)
====================
New York NY Irish American Advocate
…City of Limerick; Miss Julia Lyons, of Chicago, 111., to Listowel, County Kerry; Mr. Anthony Gavin and family, to Ballyhaunis, County Mayo; Mr …
…Jordan, to Templeloy, County Cavan; Mr. Michael McCarthy, to Listowel, County Kerry
—————–
"We observe by the lists that among the cabin passengers to sail on the. Mauretania on July 1 is Mr. Thos, P. McCarthy, the well-known furniture, merchant of New York, and a native of Abbeyfeale. This will be Mr. McCarthy's seventy-fourth trip, across the Atlantic, and if he makes two additional trips, bringing the total to seventy-six, the Cunard. company will present him with a complimentary round trip ticket.
<<<<<<<
Toilet Inconvenience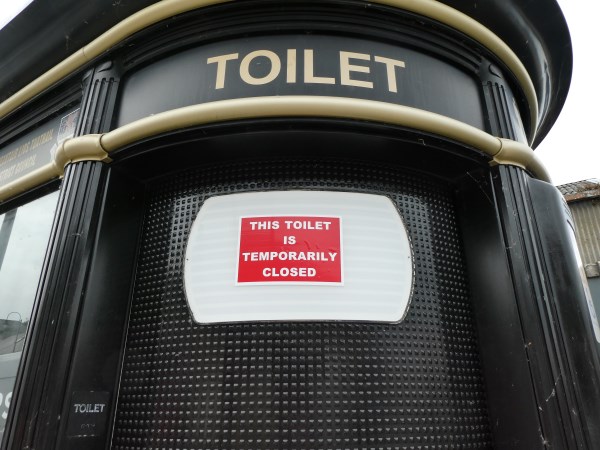 Its June 2020. We are in the middle of a global pandemic. Hotels and restaurants are closed except for takeaway. Every toilet in Listowel is closed. This is just one of the many inconveniences of our lives nowadays.
Update: It's open now, June 17 2020
<<<<<<<<
Still Roped Off for another week
I'm looking forward to the day when we will be able to sit and pray.