The late Betty McGrath in one of her most stylish hats for Listowel Races Ladies Day.
Listowel is in mourning this race week for one of its most colourful, most vivacious, most hard working and most relentlessly cheerful business women.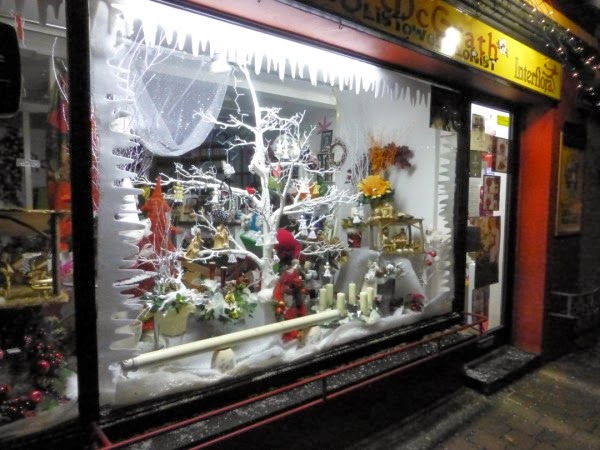 Betty ran a very successful floristry business in Courthouse Road. She was tailor made for her job. Her creativity and innate sense of style knew no bounds.
Betty loved Christmas. She loved creating the window display, the table decorations and many festive flower arrangements and wreaths. She also loved Valentine's Day, Halloween, Easter, birthdays and all high days and holidays.
In short, Betty loved life. She loved every day.
Meeting Betty in the morning meant you were set up for the day. No matter how busy she was she always made time for a chat.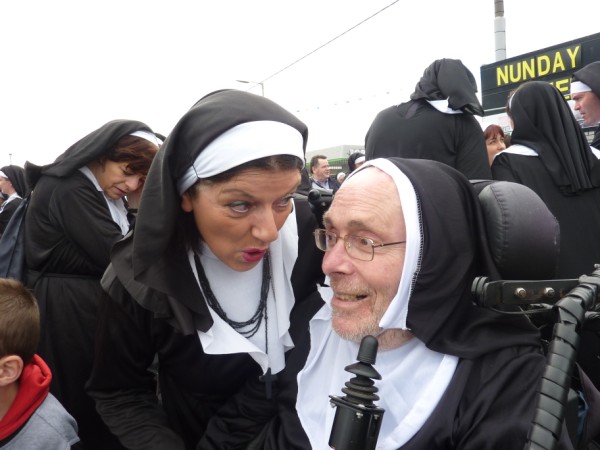 I love this photo of Betty with my late husband, Jim. Betty was full of fun and she came into her own on occasions like Nunday or the Oskars.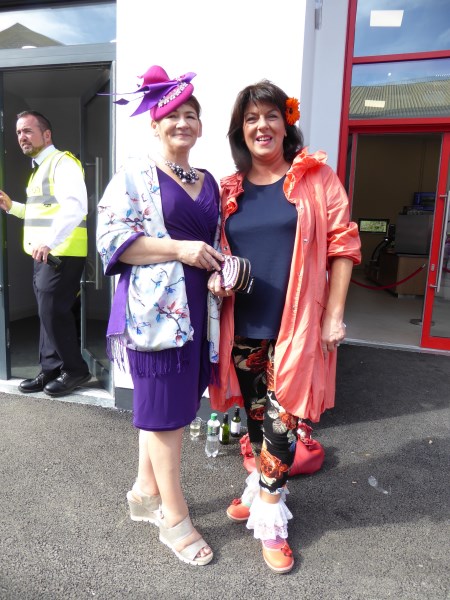 Betty had a big coterie of loved girl friends. She was a loyal friend, supportive, kind and always fun to be with.
But at heart, Betty was a family lady. She loved Denis and adored her children, Grace and Denis. Throughout her life she remained close to her siblings and it was always a joy to meet her on The Island with her very stylish sisters.
Betty was a photographer's dream. She loved to be photographed. She was always willing to pose and she was invariably appreciative.
To know Betty McGrath was to love her.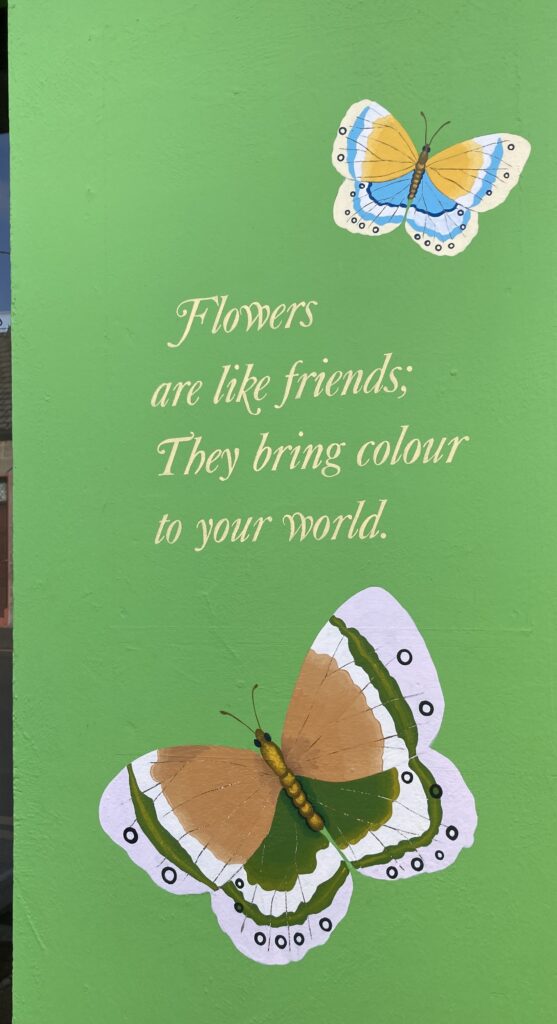 Betty had her shop repainted recently and these are two of the last photos I took of her front wall.
The flower that was Betty's life was plucked far too soon. She has left behind many many loving memories and many friends whose lives are a little less colourful nowadays.
She will never be forgotten.
Listowel will miss her.
<<<<<<<<<<<<<<<