<<<<<<<<<<<
One Hundred Years ago on this Day
<<<<<<<<<
Digiwiz
I met these girls at the Community Market in Ballybunion. They were selling Digiwiz products and doing a great job of promoting this local business.
"Learn how the digital world works in a constructive way and how it can be used for more than social media and video games." This quote is from the Digiwiz website. This Tralee based business aims to enthuse young people to engage with technology in a fun way.
I bought a small robot in kit form and the lovely girls gave me some batteries and a screwdriver to get us going. I'll try it on some grandchildren and keep you posted.
<<<<<<<<<<<
The Queen in Coronation Street
Coronation Street is my favourite soap.
Over the years several members of the royal family have visited the set. Vera Duckworth famously claimed to be a distant relative of the Windsors.
Queen Elizabeth was the latest royal to visit the cobbles.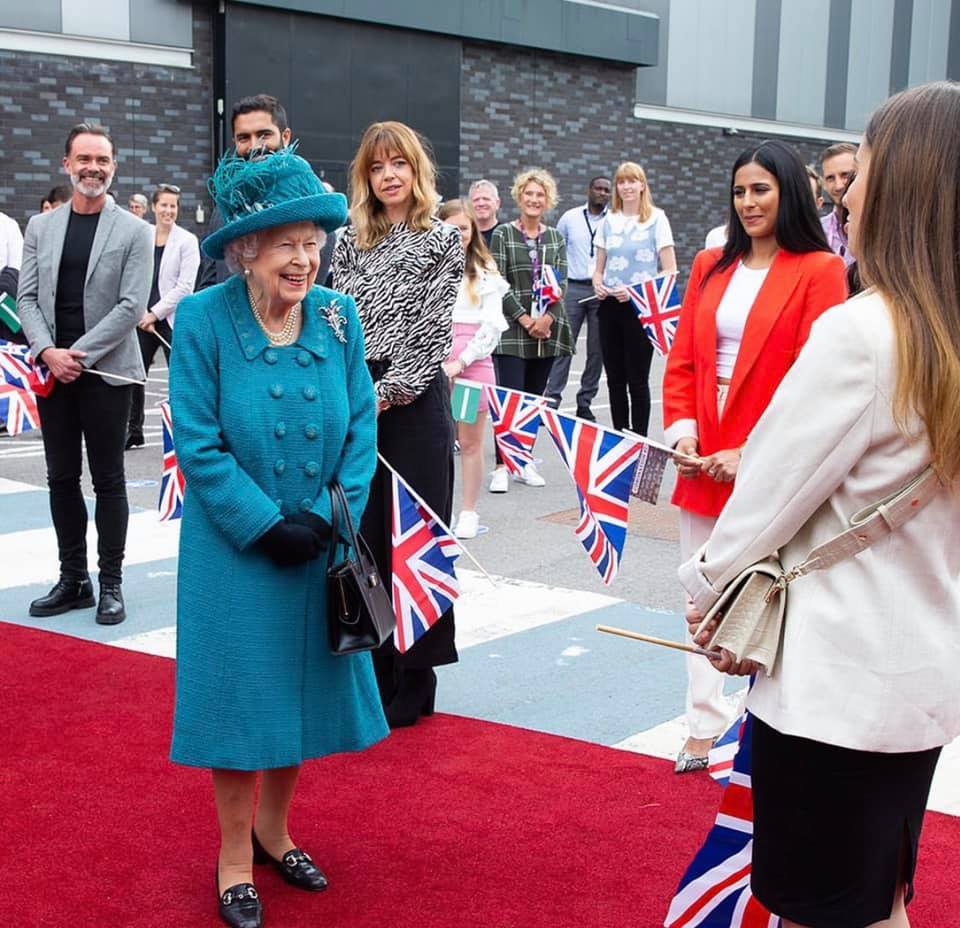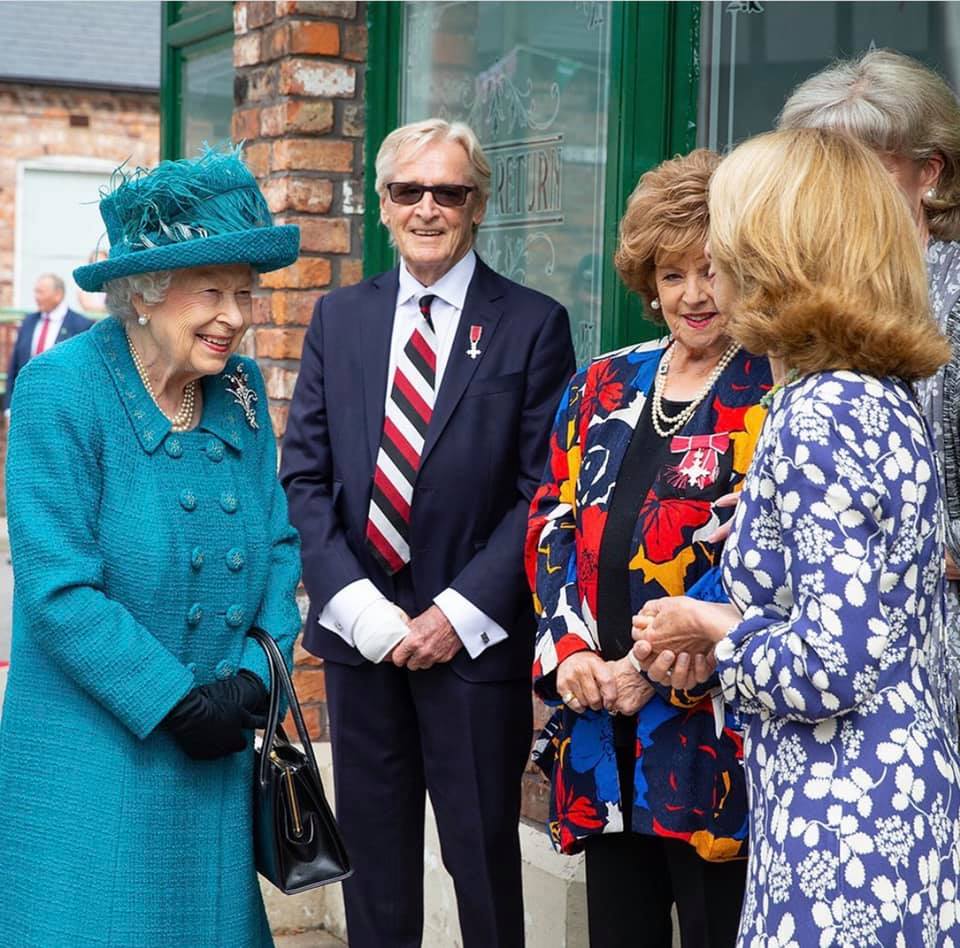 <<<<<<<<<<<<
A New Old Word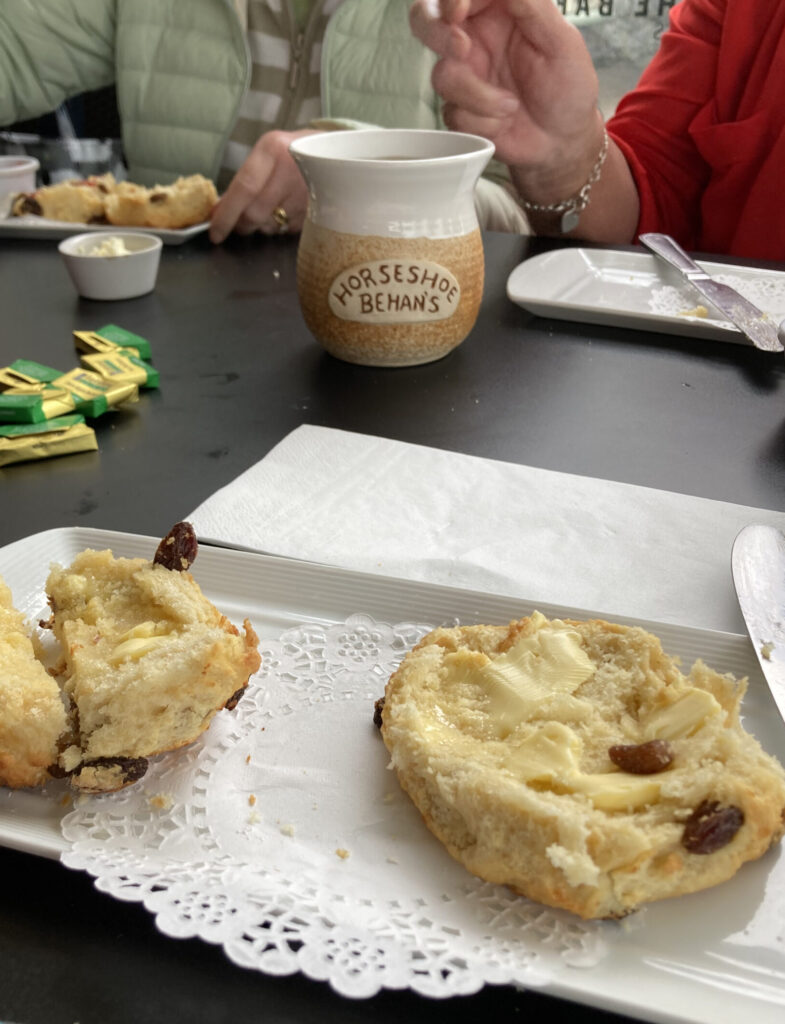 I had a delicious morning coffee in The Horseshoe. The scones were beautifully presented, doily and all. They were fresh out of the oven, and served with jam and cream and all the butter you want.
But the new word I want to introduce to you is bojonter. I asked for my coffee in a mug rather than a coffee cup and this beautiful Woodford Pottery mug arrived on the table. It was a fine big mug that I know a certain sister in law of mine would describe as a bojonter. I had heard her use the word for a big vessel of any beverage but I didn't really know where the word came from.
So I asked the host. Gerry not only told me what a bojonter is, he showed me one on the shelf in the bar.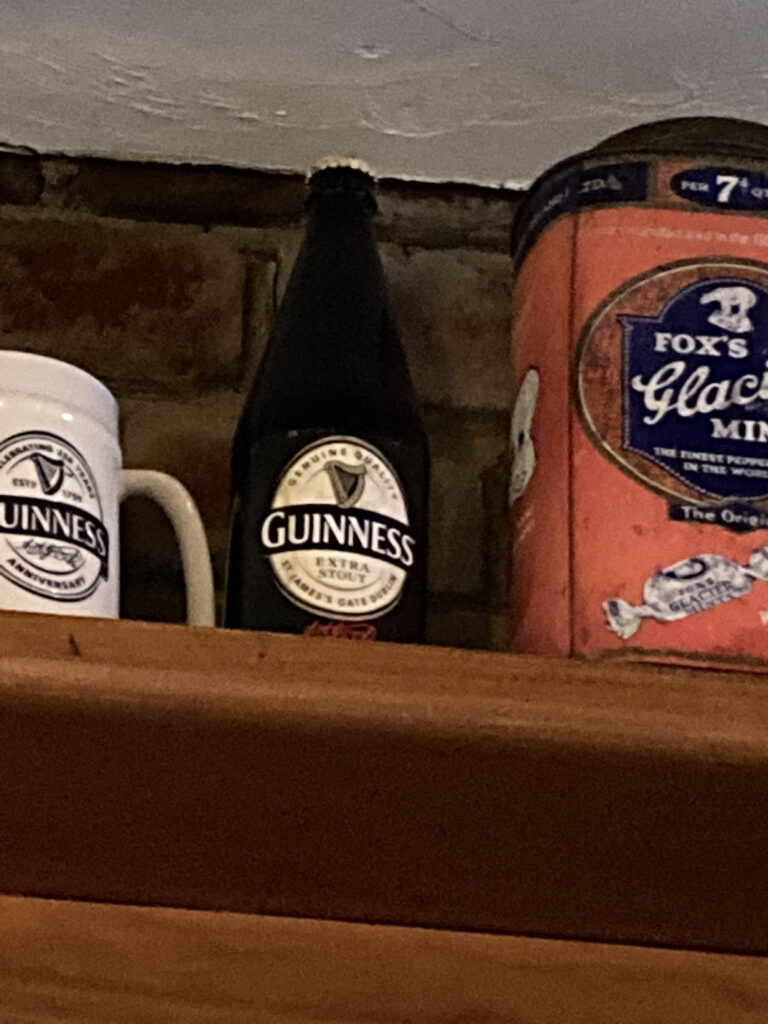 This is a bojonter of Guinness and that measure is still available today.
<<<<<<<<<<<<<<<<