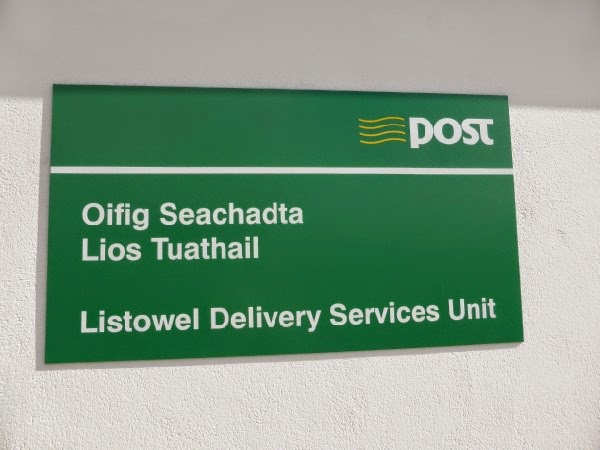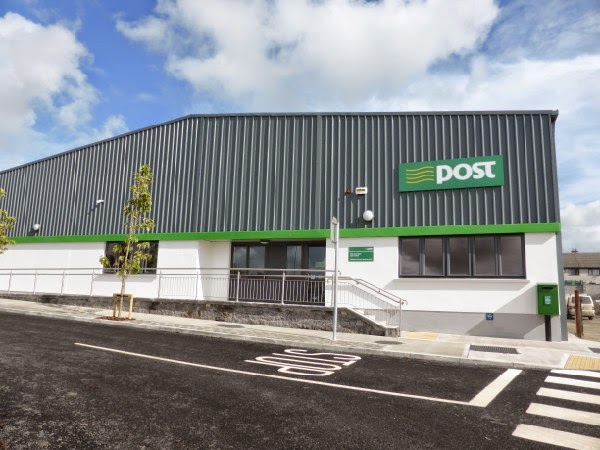 Postal staff in Listowel,
Lyreacrompane, Lixnaw, Lisselton, Ballybunion, Asdee, Ballylongford, Tarbert
and Moyvane have moved to the new Listowel Delivery Service Unit at Caherdown.
The unit formerly housed the
Imperial Stag factory.
The new facility includes a purpose
fitted mails processing operation.
An Post says the move was fully
agreed at national level by the company and union representing staff and is a
common feature of An Post mails operations around the country.
The new Listowel Delivery Service
Unit will house thirty postal staff.
This includes eighteen who were
formerly based in Listowel, two each from Moyvane, Lixnaw, Ballybunion, and
Tarbert and one each from Asdee, Ballylongford, Lisselton, and Lyreacrompane.
Undelivered mail and parcels will
still be collected at those local post offices.
An Post says these custom-designed
Delivery Offices enable it to provide a better quality and more efficient
service for customers.
(information from Radio Kerry website)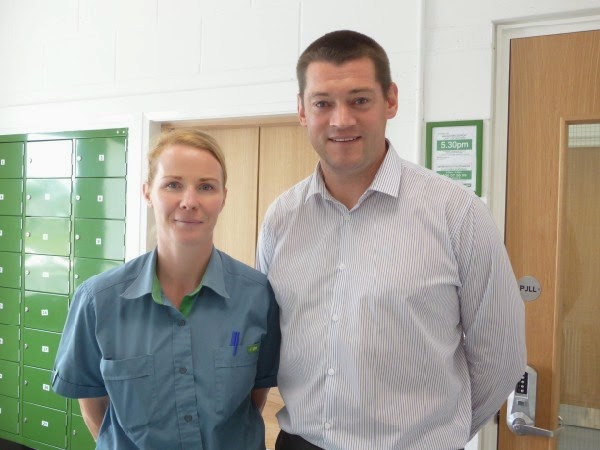 When I called to Cahirdown to bring you news and photos, I was greeted by my former pupil and erstwhile postwoman, the lovely Claire Sweeney. She introduced me to her new boss, Jer.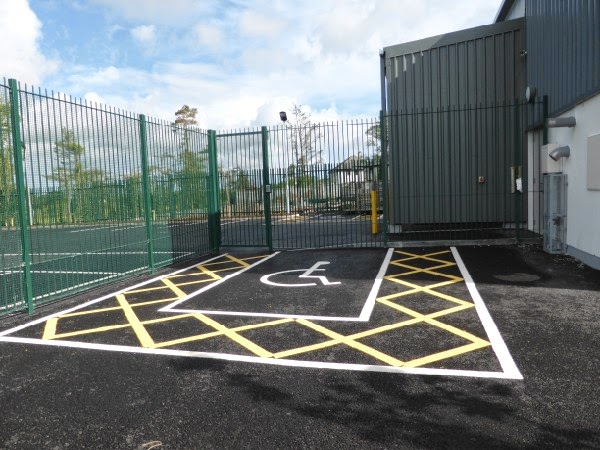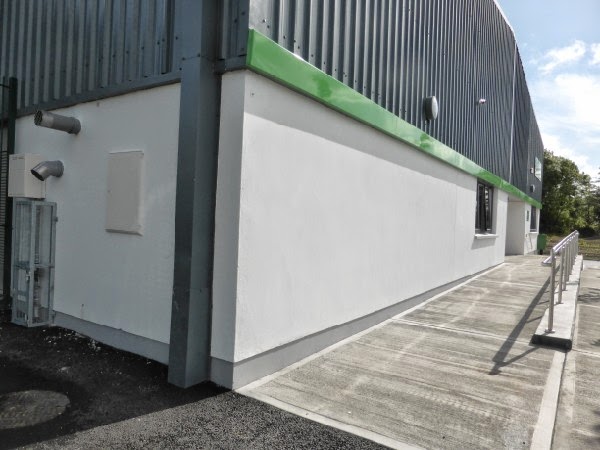 The fine new airy spacious building is super wheelchair friendly.
Well done, An Post
<<<<<<
Postboxes, old and new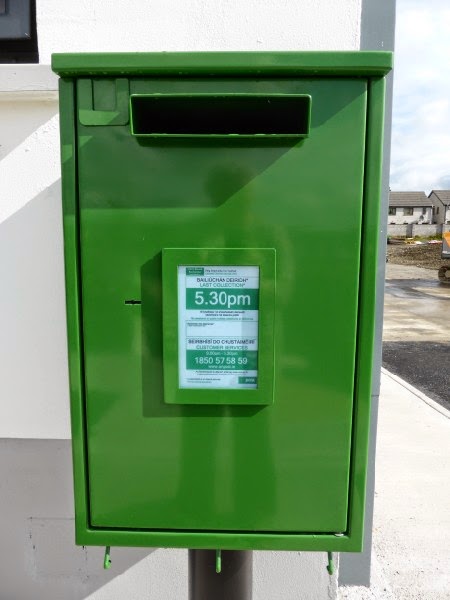 Postbox at the new facility in Cahirdown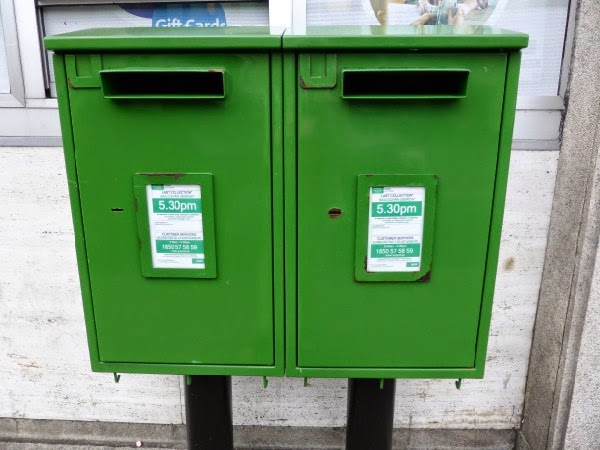 Postboxes at the post

office

This is now; that was then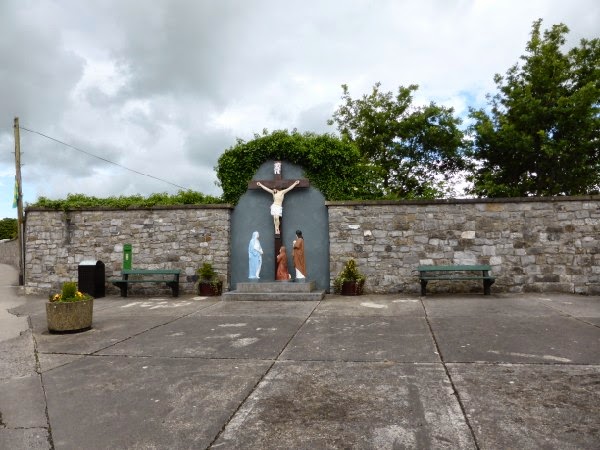 There is a post box at Convent Cross. It dates from another era in our country's history.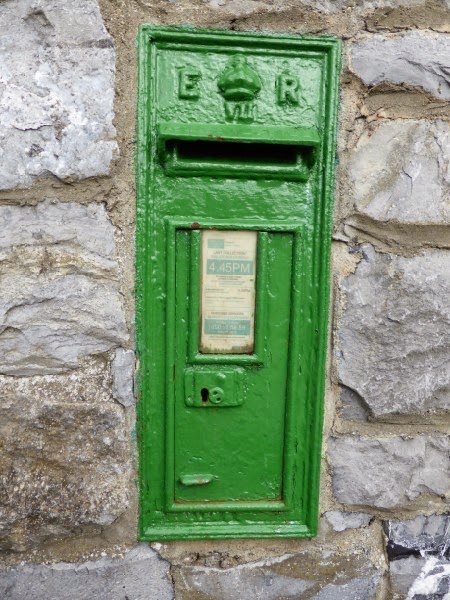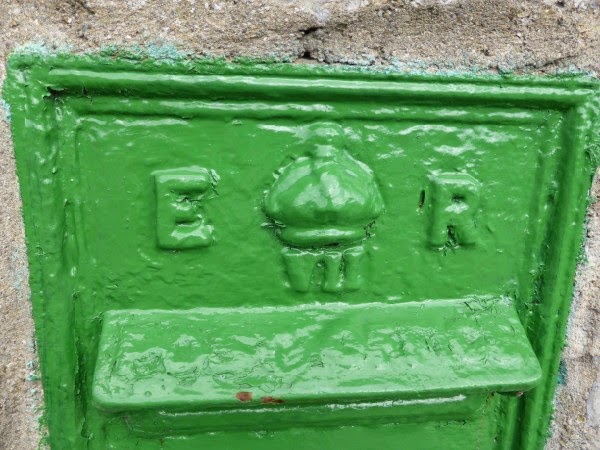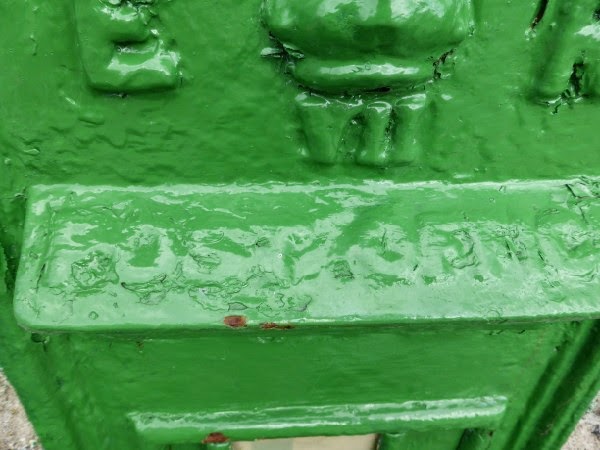 You can just make out the words Post office under the many layers of paint.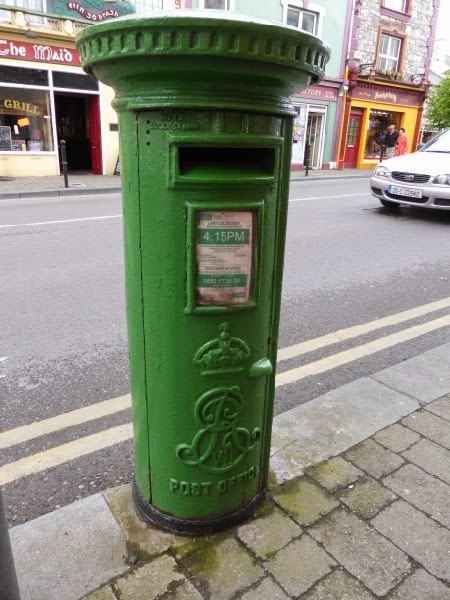 This is the postbox at Leahy's Corner.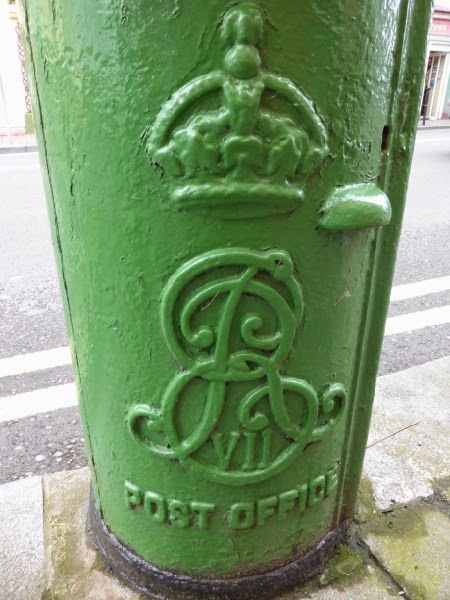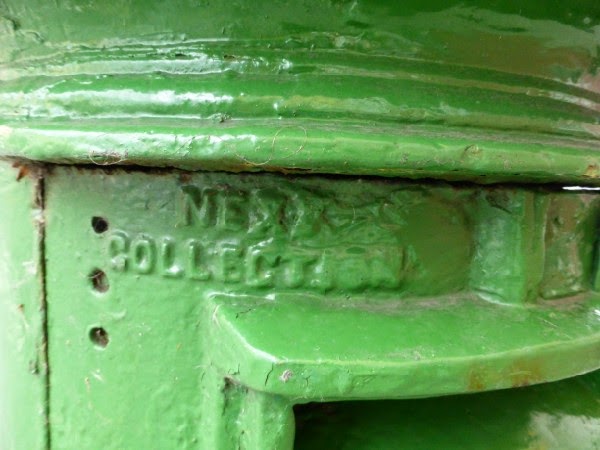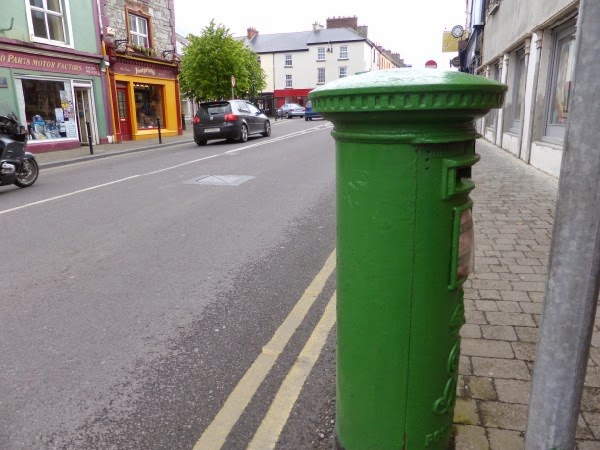 The old ones were certainly more attractive looking and add something to the streets cape. The new ones are merely functional.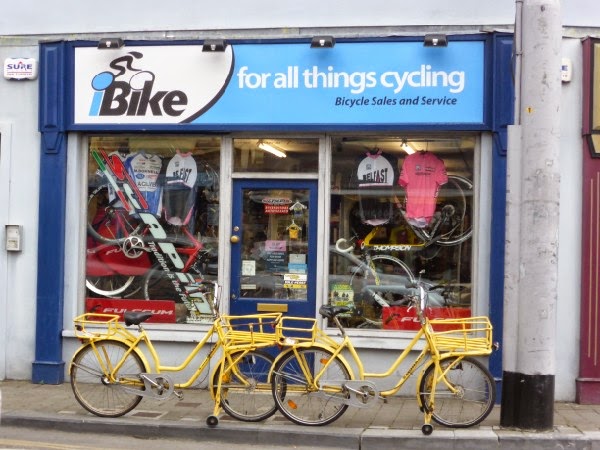 Post bikes in for running repairs at iBike
<<<<<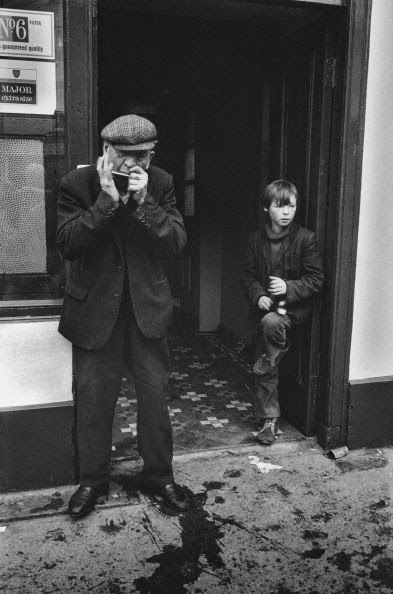 The caption on this one says "Man playing the harmonica and boy playing the spoons at a pub in Kerry in 1974."
Any ideas?
<<<<<<