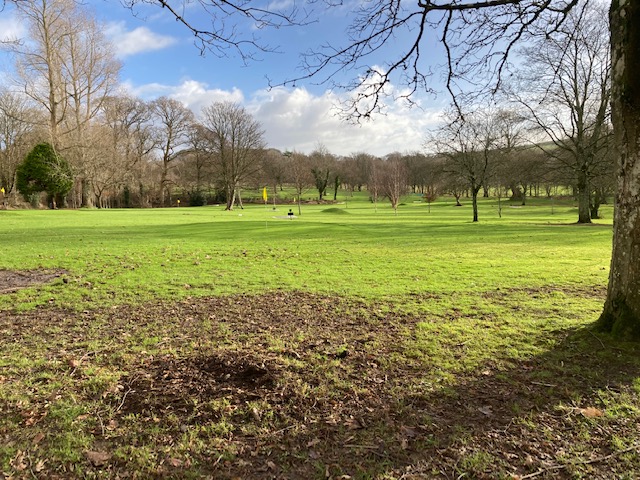 <<<<<<<<<<<<<<
An Artefact
New York NY Irish American Advocate
14 Aug 1943
A polished Flint Scraper of the Neolithic period, 2000-1800, B.C., was found recently in Ballyegan bog by Wm. Scanlon, Balldonogue, Liselton, North Kerry.
It was under the fourth sod of turf, roughly four feet deep.
This Scraper the the usual size, about one by one and a quarter inches. It Is neatly polished and is slightly hollowed on the flat side for the two fingers, with a protrusion for the thumb on the other. It shows traces of being much used, as the edge is severely indented.
Flint is not indigenous to the South of Ireland, and an article of this type, which was very valuable in its own time, must have had an interesting history to find its way to the lower banks of the Feale.
This Scraper may be seen among an interesting collection of samples of the geological formation of this country, with foreign specimens of rock, at the Technical School, Listowel.
[Jer Kennelly found this very interesting account in the newspapers archive. I wonder does anyone know any more about this.
Is the find talked about in the Scanlon family?
Is the scraper still in Coláiste na Ríochta?
Was anything ever found out about its origins or how it made its way to Ballydonoghue?
<<<<<<<<<<
Celtic Crosses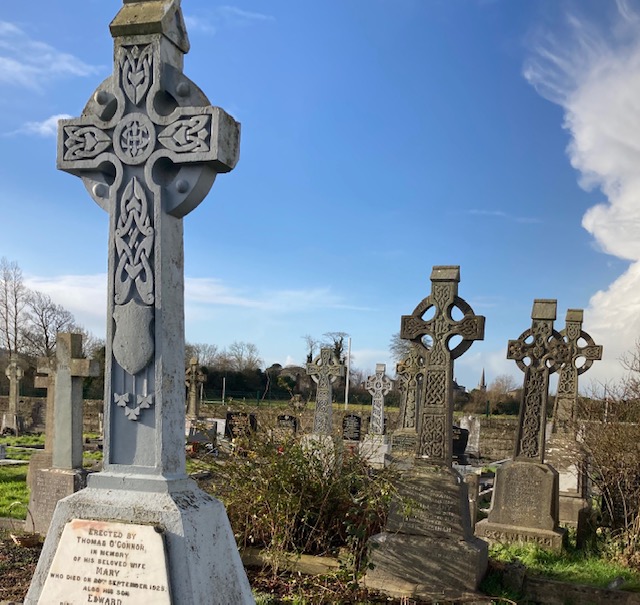 On a stroll through St. Michael's graveyard you will notice the popularity of the Celtic Cross as a grave memorial in the past.
Today, of course, it is synonymous with an All Ireland Football medal.
<<<<<<<<<<<<
He Came, He Saw, He Conquered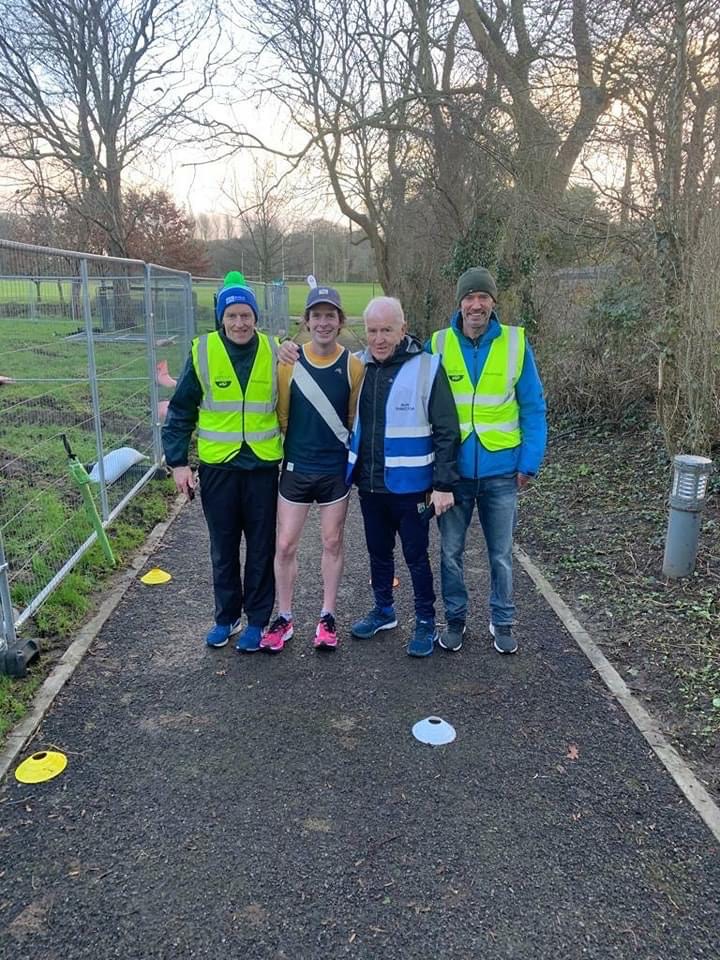 Post ands picture from Listowel Park run
New course record
Parkrun is an event for all, walkers, joggers and runners alike. The emphasis is on participation and fun. However, now and again we celebrate running talent. Stephen Connolly hit the ground running when he set a new record for the Listowel 5,000 metres Parkrun with a time of 15:48 breaking the existing time set by Feidhlim Kelly in 2017 by 7 seconds. Stephen, from Belfast started running in 2018 and has run under 15 mins for 5,000 metres on the track and won the Ulster Steeplechase Championship in 2021. He was also a member of the team that won the Ulster Senior Cross Country championship in 2022. He is a member of the Annadale Striders in Belfast and trains with a group called the Waste Land Track Club.
As the recently appointed Curator of Listowel Writers Week, you will see Stephen around Listowel up to the Summer. We hope he'll join us again in at Listowel parkrun. We noticed a slight improvement in all our participants times as we upped our pace as he glided past
Congratulations Stephen!
Pictured with Stephen, are our hi-viz heros who insured Stephens time was accurate, Dan Dalton and Robert Purcell with our Run Director of the day, Jimmy Deenihan.
<<<<<<<<<
Cliffords and their silverware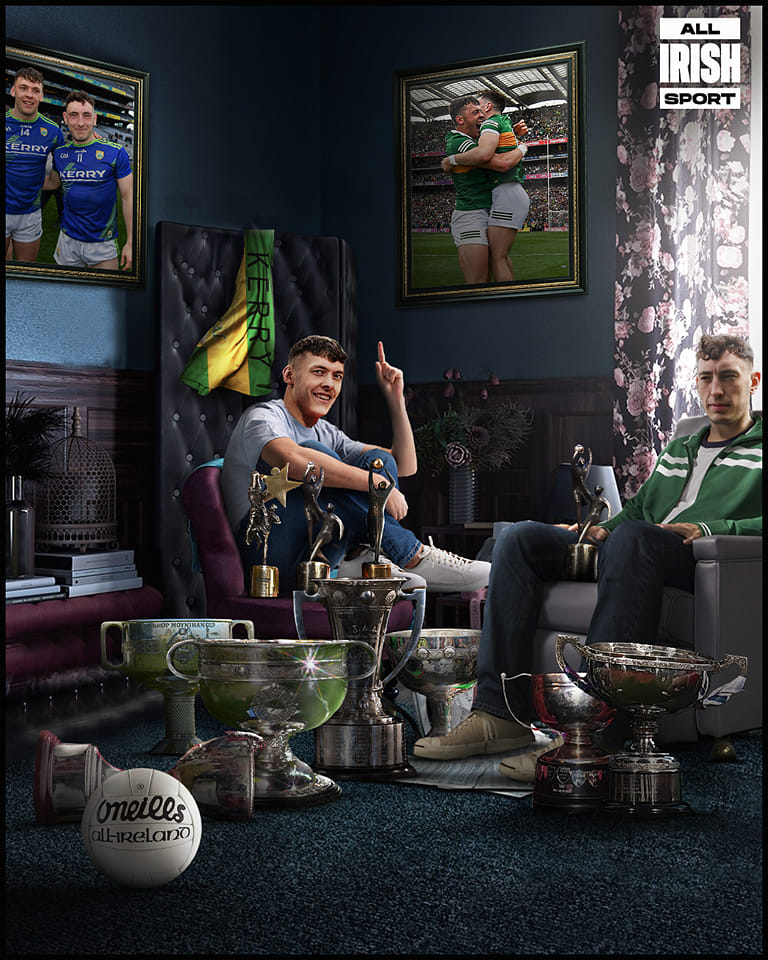 No words!
<<<<<<<<