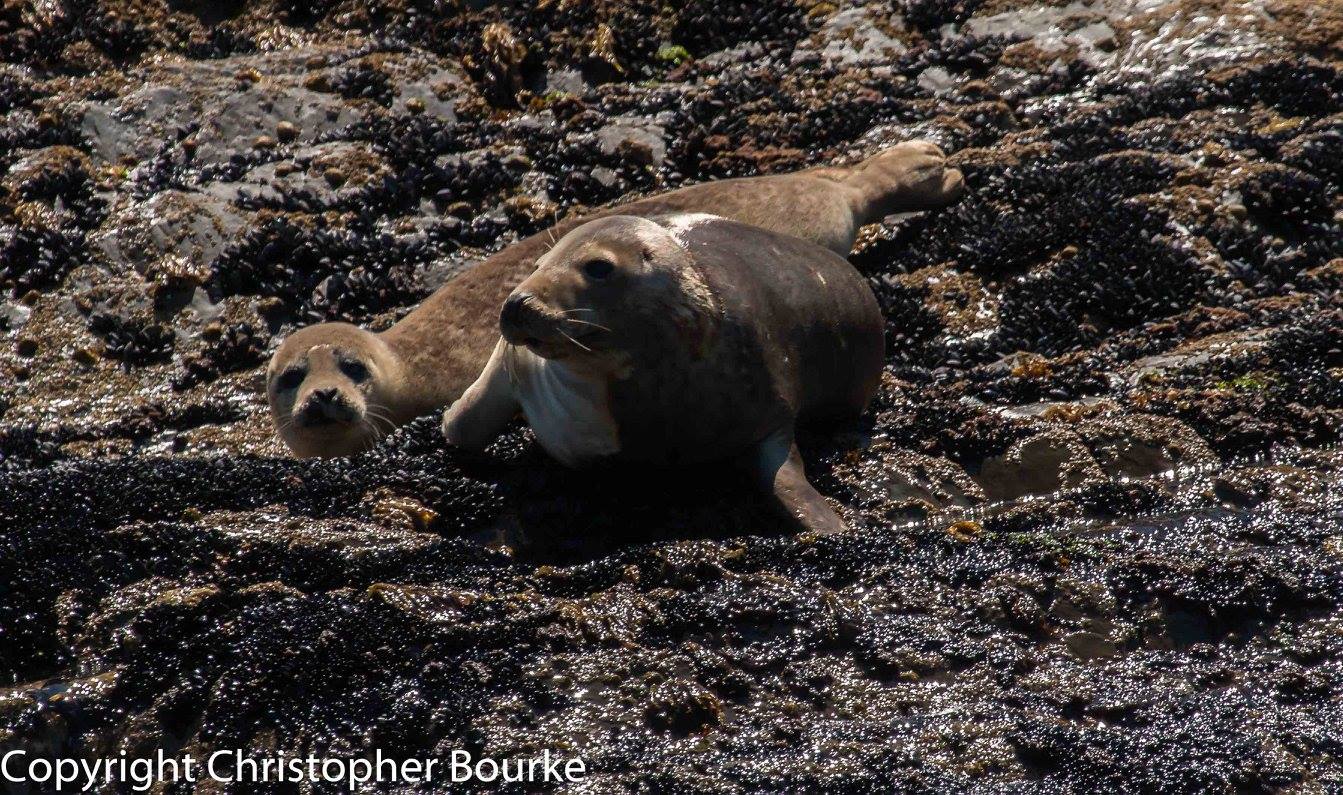 <<<<<<


Oops, I turned the wrong corner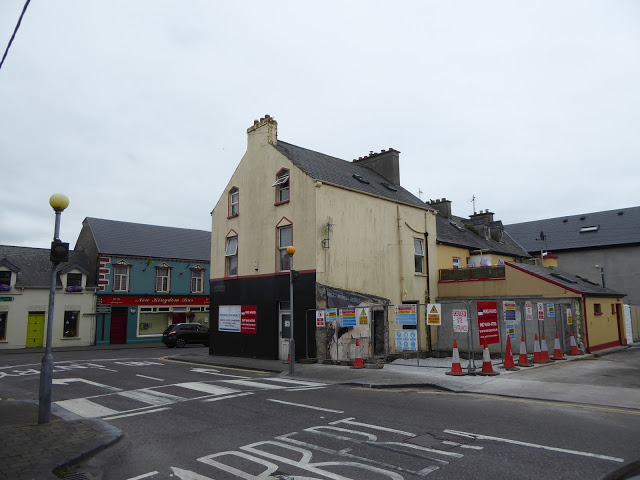 Yesterday I referred to this corner as Cain's of the Bridewell. One eagle eyed local historian (Vincent Carmody) luckily spotted my mistake and took the opportunity to set me straight by rounding off all my corners.
So the above is not Cain's Corner but McGinley's Corner. Cain's is where the old ESB office was. Cotter's Corner is where Scullys was and Chic is now. Walsh's Corner is now McKenna's and Dillons is the corner of William Street and Charles St. where Jackie Carmody's was. Thank you, Vincent. When it comes to Listowel's history, this man knows his stuff.
<<<<<<<<
Cricket in Sunday's Well
While I was in the Mardyke area in Cork I happened on a cricket match in progress. It all looked so leisurely and slow. It was nice to watch even if I didn't have a clue what was going on.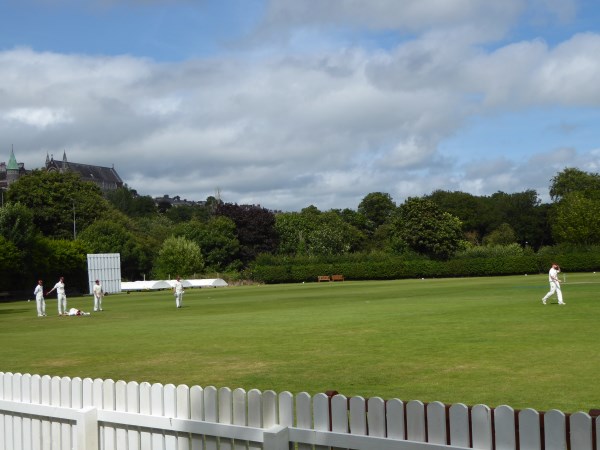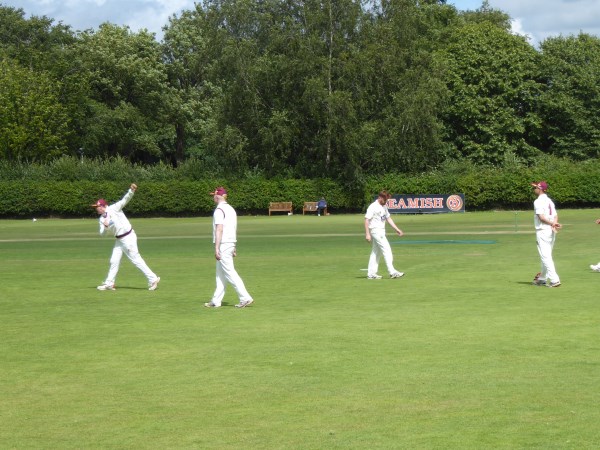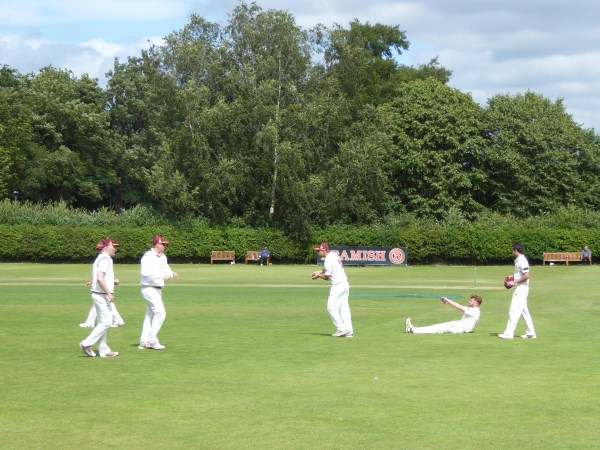 I think maybe it's time to ditch the all whites rule as it is impossible to tell one team from the other and they must be a nightmare to keep clean.
<<<<<<


Corran Tuathail in Summer 2017


Deirdre Lyons climbed the highest peak in Ireland in the company of one of the greatest endurance athletes in Ireland, John Lenihan. Deirdre brought her camera.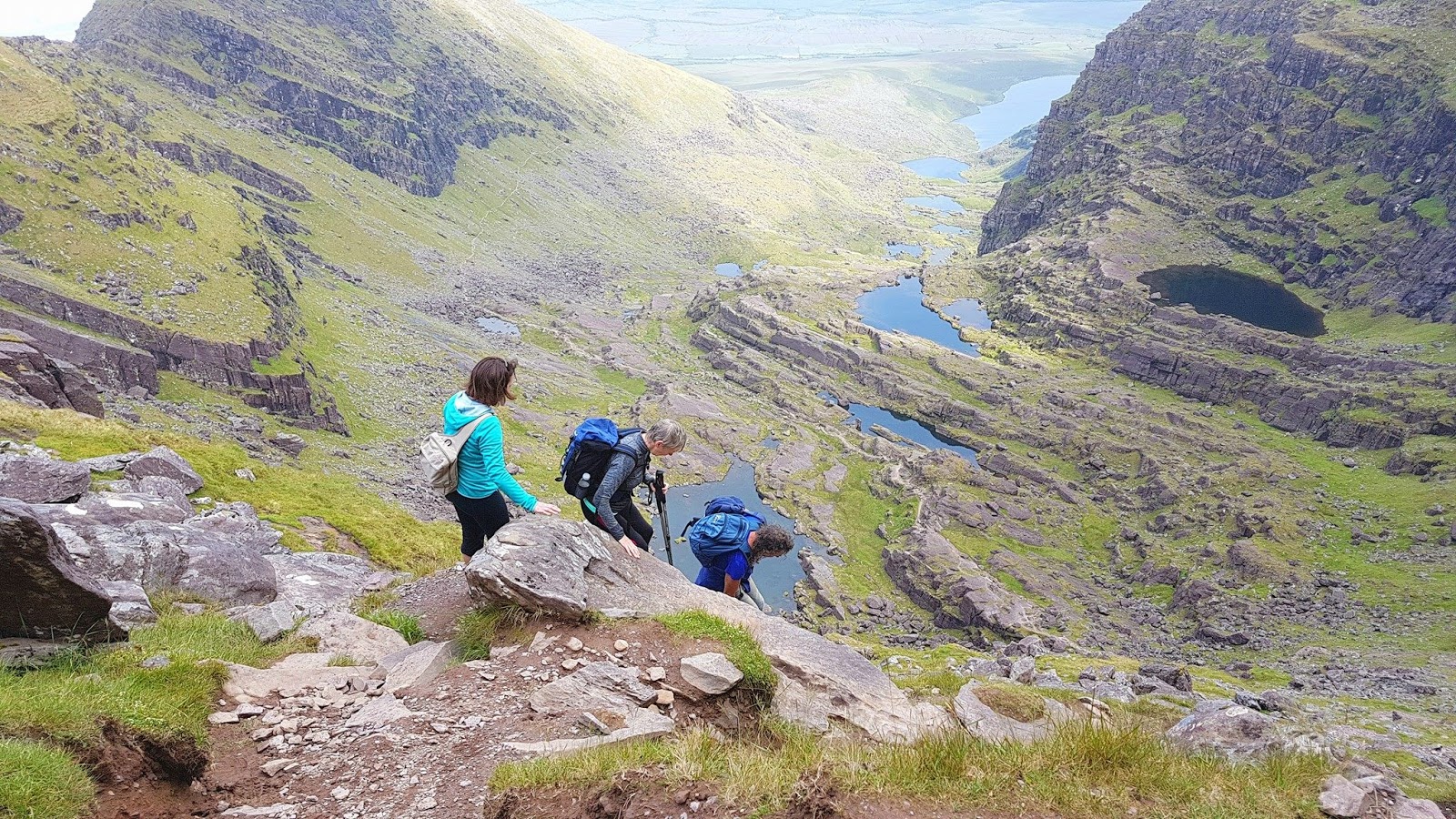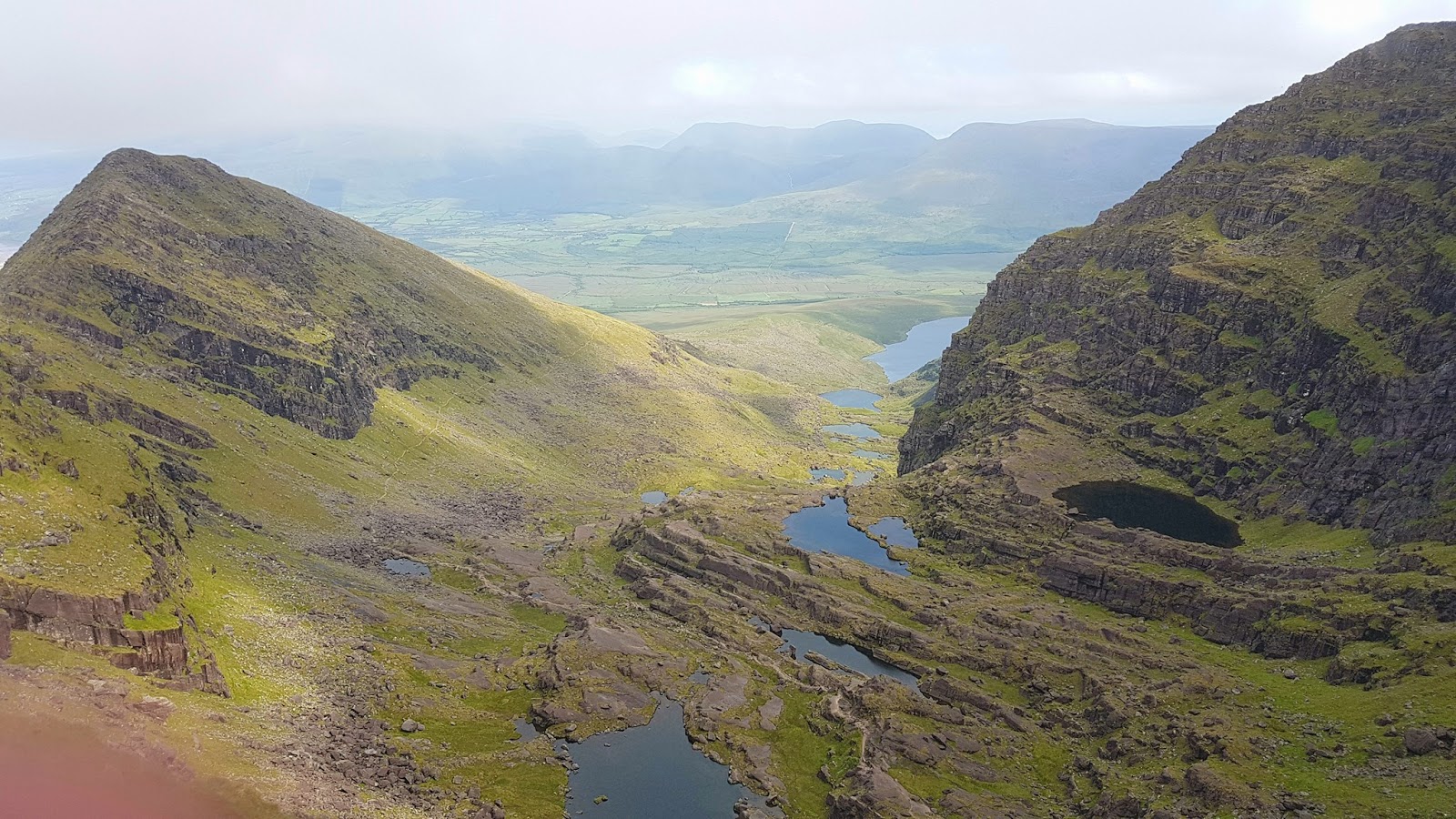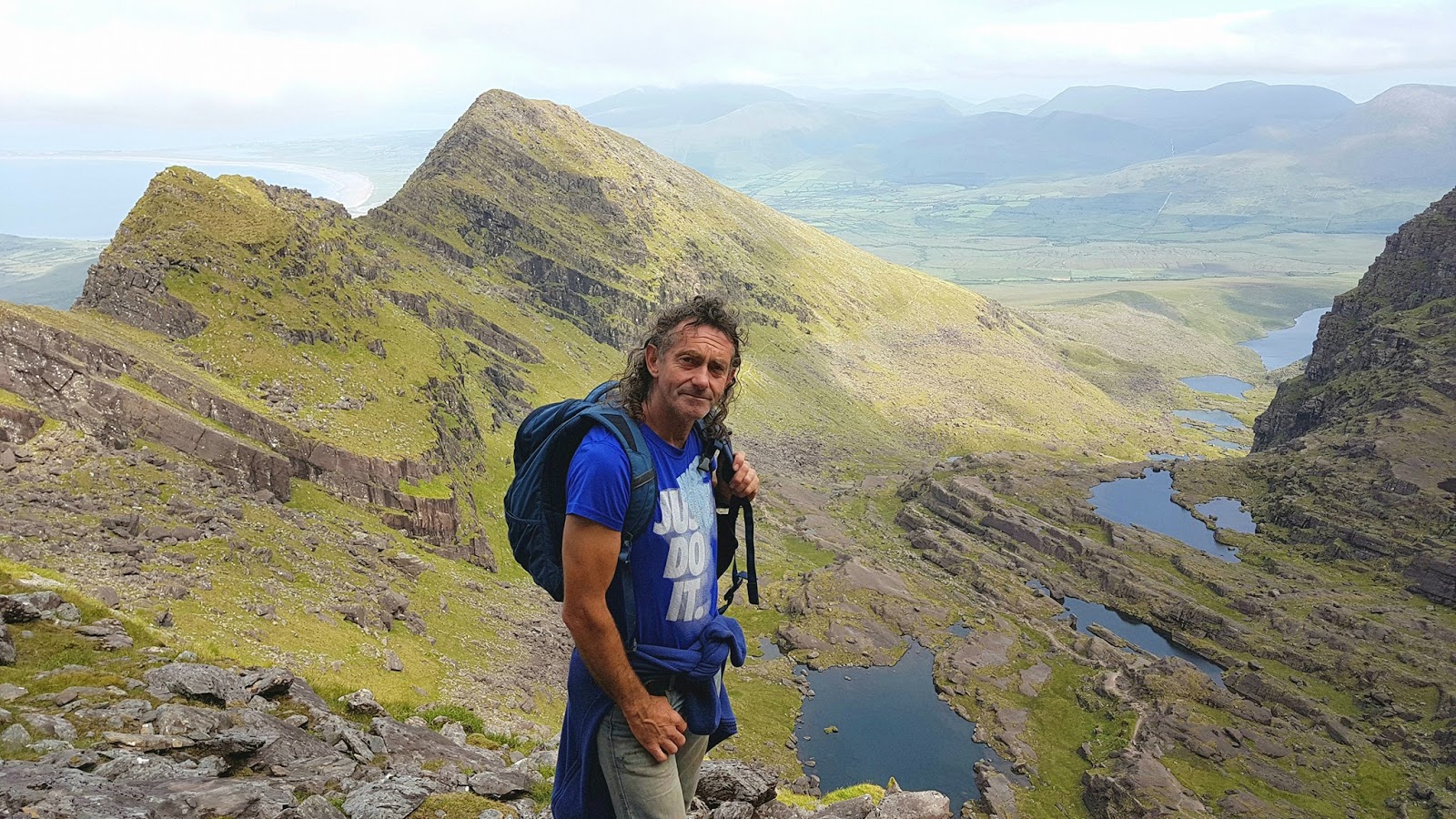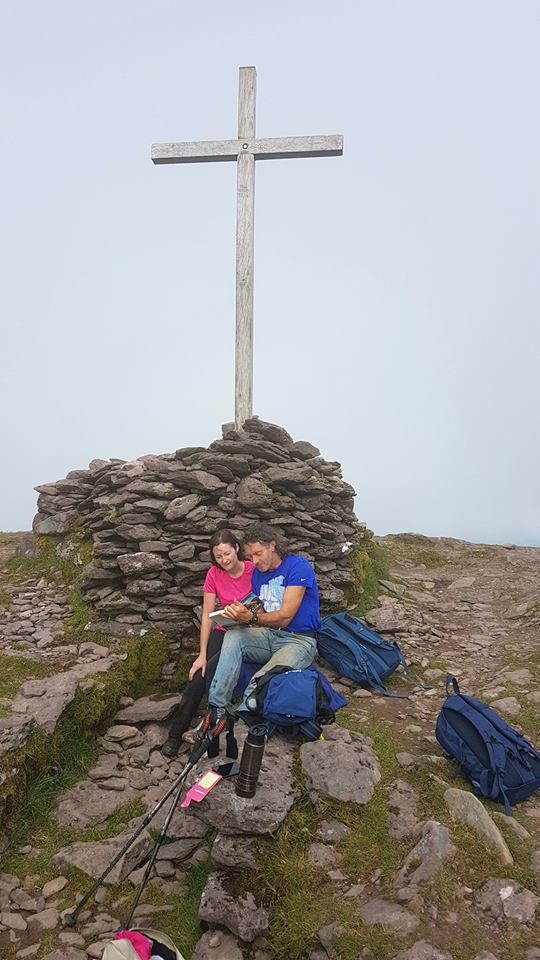 At the summit, John signed a copy of his book, Tough as Leather, for Deirdre.
<<<<<<<
Keepers of the Flame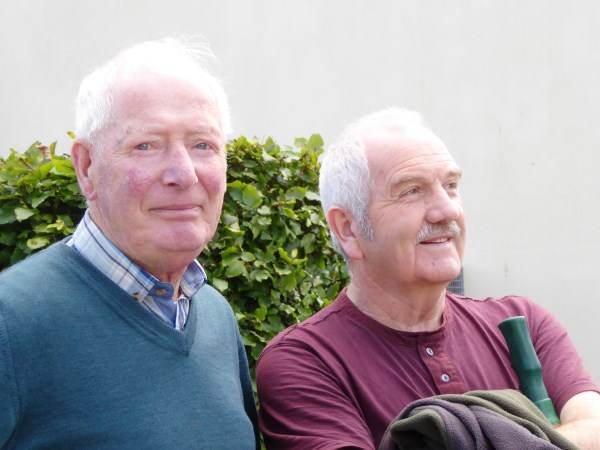 I have the utmost respect and admiration for these two men. They are John Lynch and Charlie Nolan. Quietly and without ceremony or hoping for any reward this pair have recorded so many events in Listowel. Because of their dedication to recording life (human and wildlife) in Listowel, future generations will have a record of what life was like in our fair town in the twentieth and twenty first centuries. We all owe them a huge debt of gratitude.
<<<<<<


Putting Listowel on the Map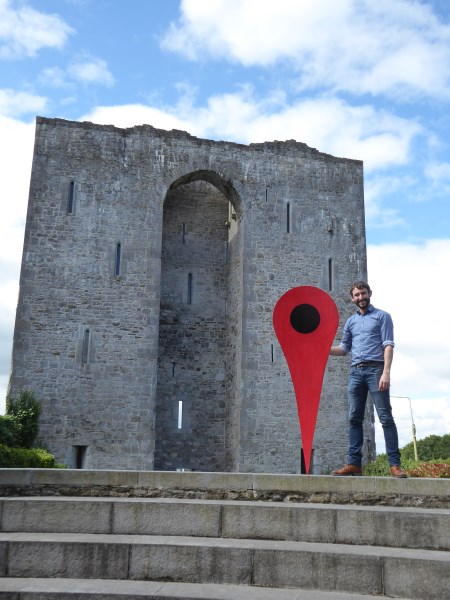 Damien O'Mahoney is doing his bit to promote Listowel. He is a local guide for Google maps. This is not a job. It's a honorary title bestowed on someone who puts up lots of photos of their local area on Google and who contributes information to enhance the online profile of the town.
Saturday was International Google Interactive Maps Day and Damien organised a local event to photograph and improve Listowel's online presence. I went along with my two visitors. We had a great day.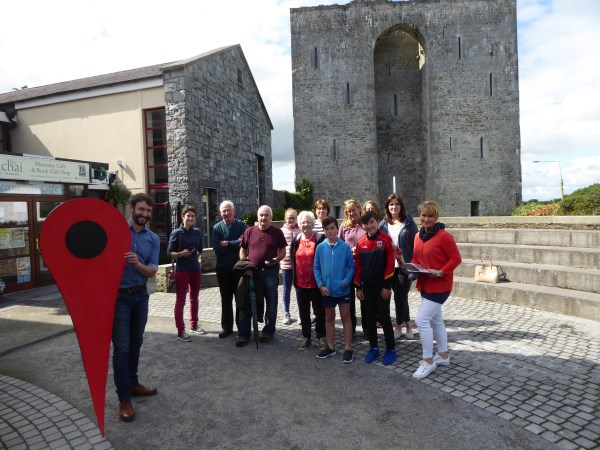 Here we go a googling. We gathered at Listowel Castle. Our first task was to photograph the castle inside and out.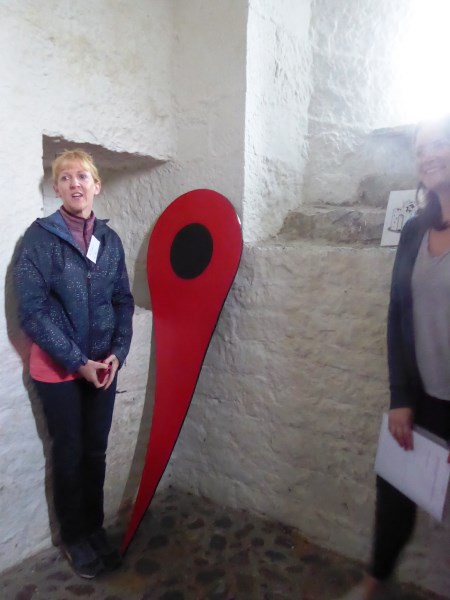 Catherine Moylan helped carry the "pin". The prop kept us on track as a reminder of the purpose of our tour. Catherine is one of the volunteer Tweeters for Love Listowel and the newly formed Business and Community Alliance. She was live tweeting our walk.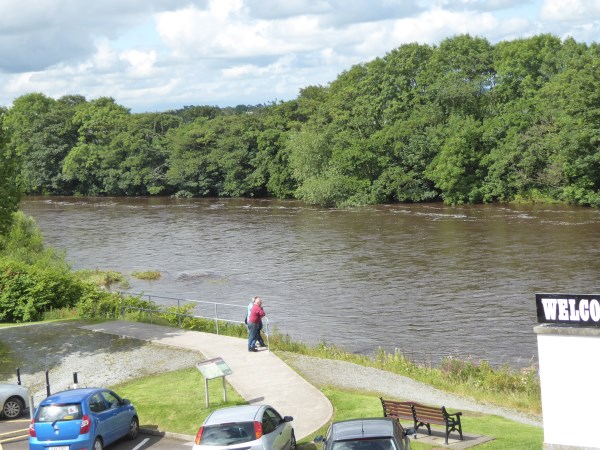 From the castle we looked down over the Feale.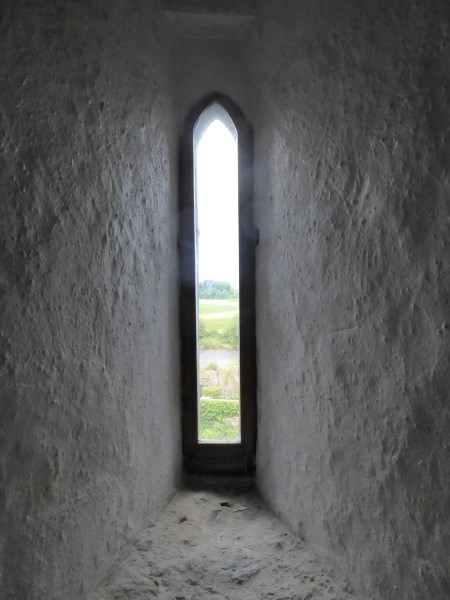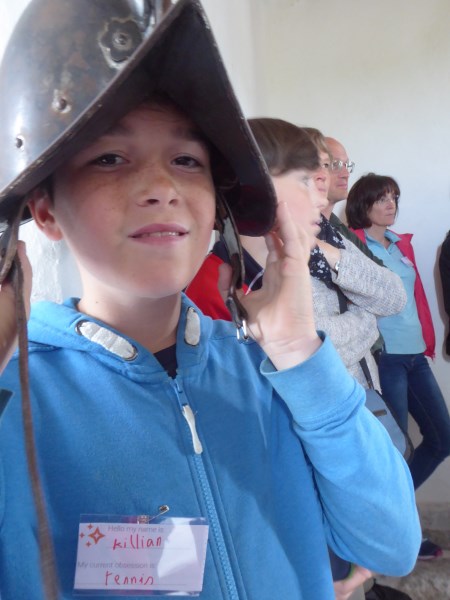 Killian tried on a soldier's helmet. It was very heavy.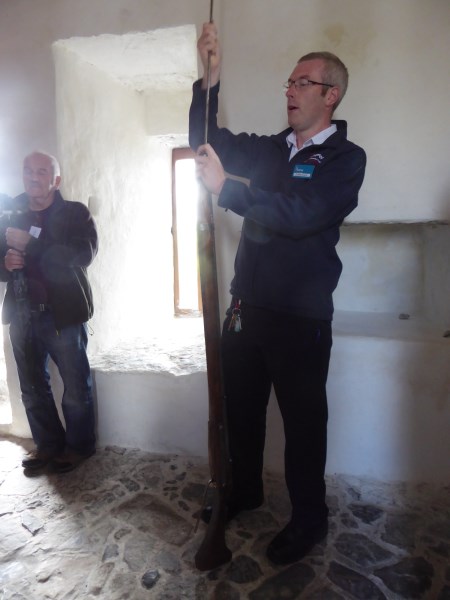 Our guide, Eamonn, explained to us all the defensive elements of the castle. Let's say it was fairly well fortified and defended. I can see why it's still standing today.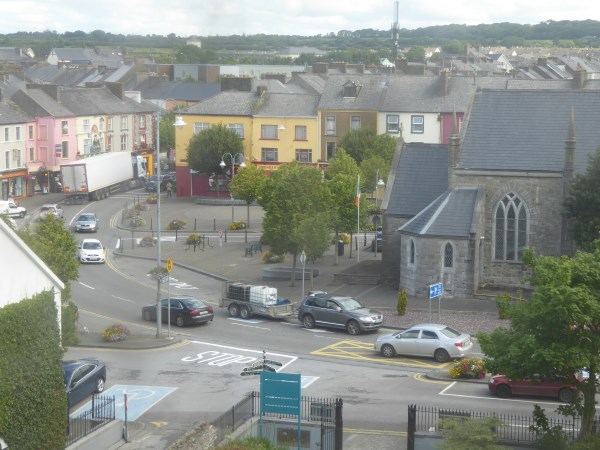 This is the view into the Square from one of the upper windows of the castle.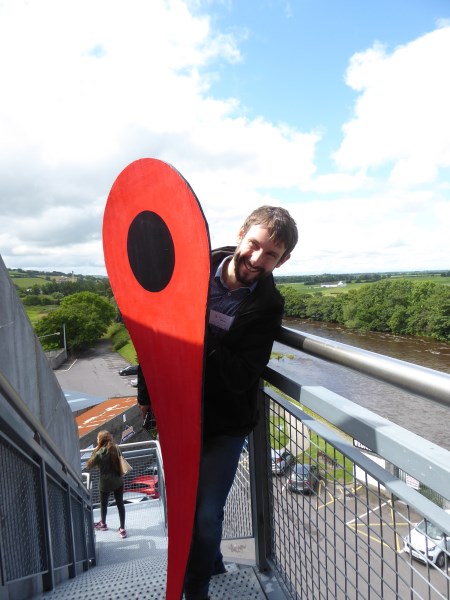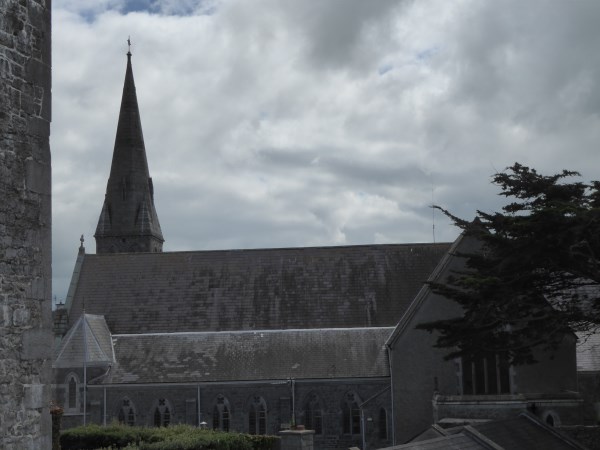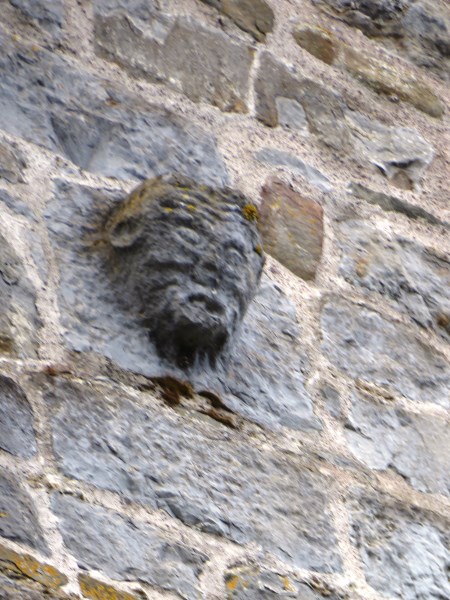 This is Tomás an apa on the front wall of the castle.
<<<<<<<<


What Odds?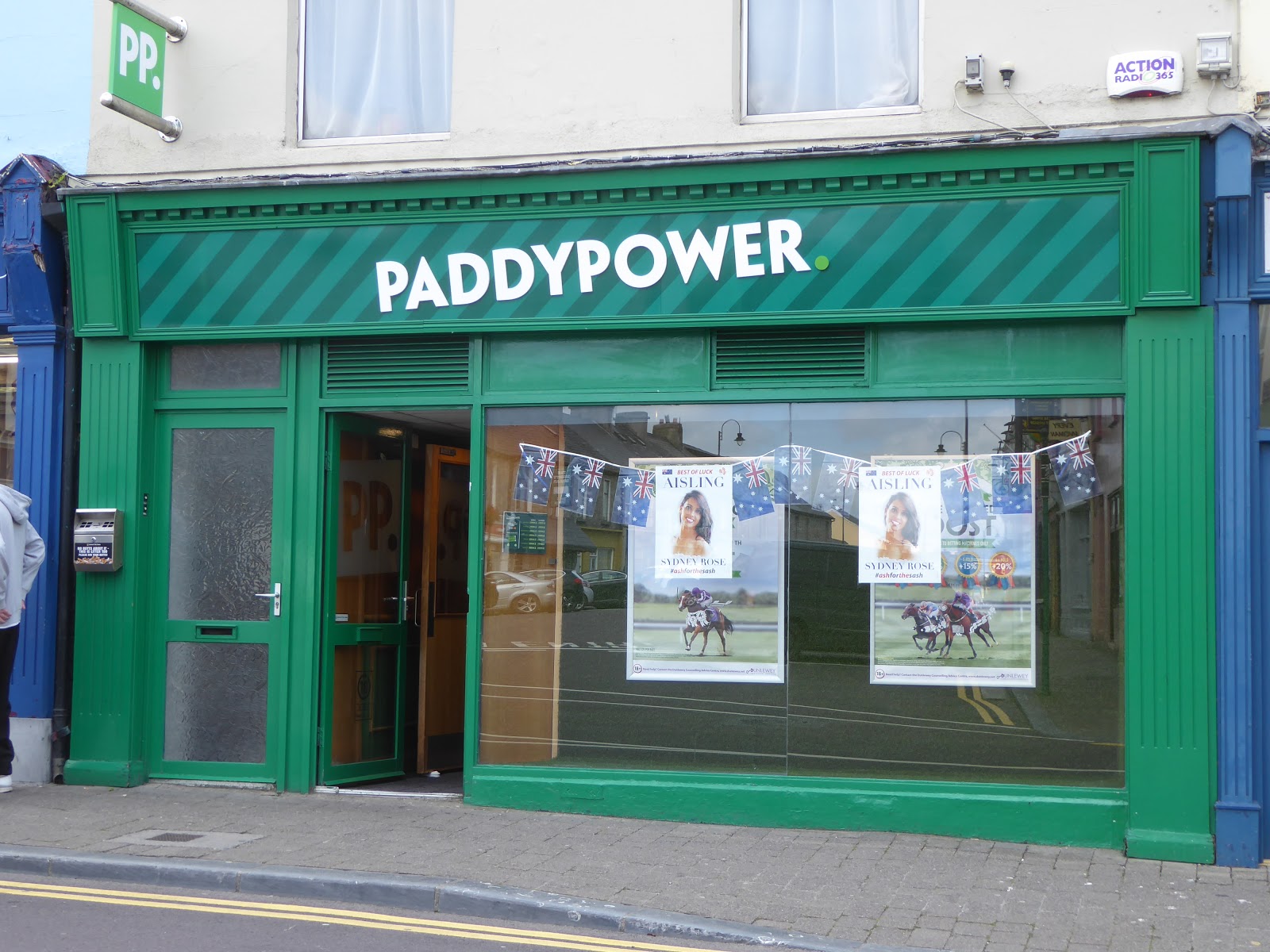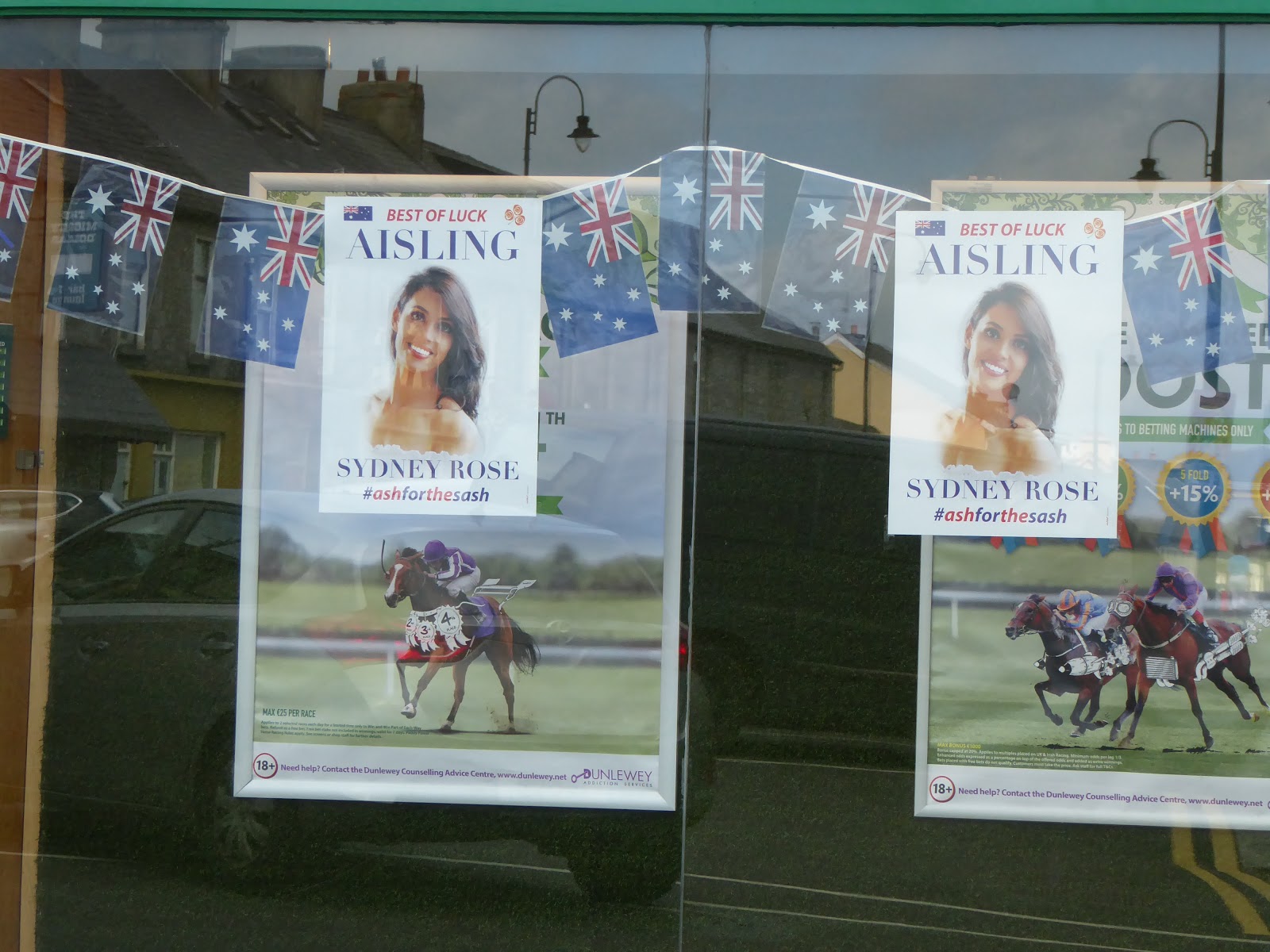 Our local Paddy Power shop is backing the Sydney Rose for the upcoming Rose of Tralee contest. Her name is Aisling and she looks very beautiful Her campaign slogan is a catchy Ash for the Sash. Could she have a Listowel connection, I wondered?
Google had the answer. Here is her blurb on the Rose of Tralee official site;
SYDNEY ROSE
AISLING WALSH
Hello from the Sydney Rose! My name is Aisling Walsh, I'm 27 years old from Ballylongford in North Kerrywhere I grew up with my parents, brother & sister. I broke my parents hearts and moved to Sydney four
years ago with my boyfriend on a one way flight seeking a new adventure, opportunities and live the
dream of travelling around the world.
First stop…Sydney and we never left!
I fell in love with this beautiful, vibrant & hectic city which has now become my second home. What'snot to love about Sydney the glorious weather, the lifestyle and endless job opportunities, I knew this
was where I was meant to be. I hope to become a permanent resident by the end of 2017.
I studied a Bachelor of Science degree in the Institute of Technology Tralee and graduated with anHonours degree in General Nursing in 2012. I have a real 'grá' for caring & helping others ever since ayoung age and all I ever wanted to be was a nurse. I currently work primarily in Oncology nursing in some
of the major cancer-treating hospitals in Sydney and I hope to obtain a post-graduate degree in Oncology
in the near future.Within the last year I've become a facilitator for new-graduate students as part of a
graduate program with the University of Sydney. I love being able to teach these students my Irish
nursing experience & skills. Although nursing is both a physical & emotionally challenging vocation Icouldn't and wouldn't do anything else!
I miss home almost every other day,but playing the traditional flute with a cup of Barry's Tea orstrolling along the beautiful Bondi to Coogee coastline makes everything ok! I am honoured to be
representing Sydney this year and to return home to the Kingdom of Kerry for this year's Rose of Tralee
festival.