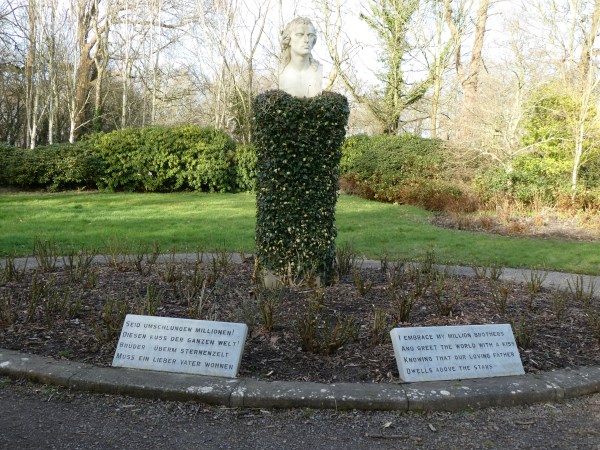 Schiller in Listowel's Garden of Europe in February 2020
<<<<<<<<<<
From Lyreacrompane to the Streets of New York
Bill Murphy took up my invitation to tell us where he is now and how his life as an emigrant has been.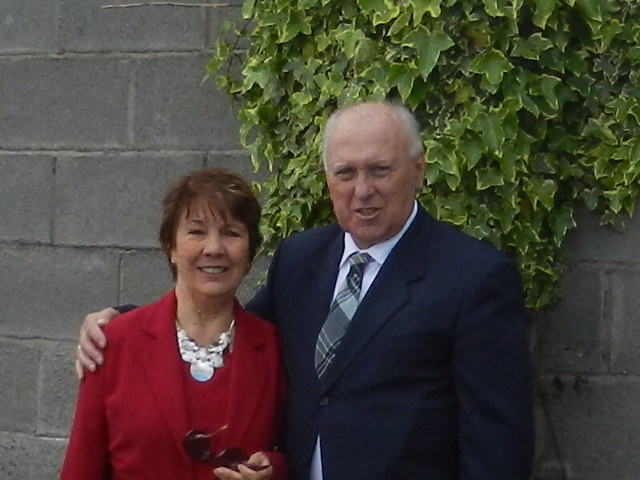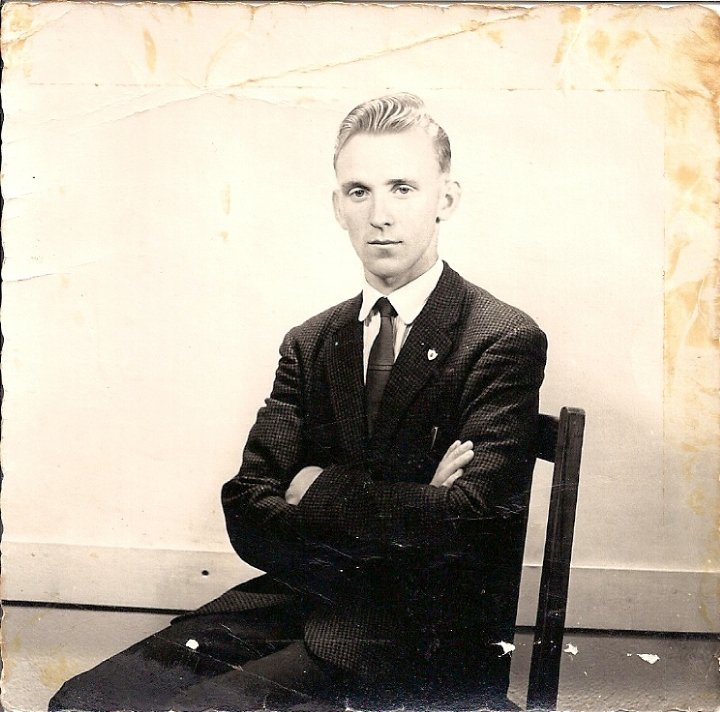 After mass at the church of the Sacred Heart in Lyreacrompane, on Sunday January 31st 1965 I traveled to Shannon Airport, There I joined a Pan American flight from Italy to Kennedy Airport for my trip to New Jersey, U.S.A.
A young twenty one year, first time on a plane, there was two others from my area on their way to Chicago. After about three hours flying there was quite a lot of air turbulence, the pilot announced fastened seat belts we are experience " some difficulties ' I was scared stiff and was on my way to the rest room when a attendant said "You are supposed to remain in your seat." and I said "What is the difference where I am when this plane crashes. The attendant must have thought I was nuts.
Anyway some hours later I arrived safely in New York and traveled on to New Jersey. Worked a few different jobs until I got citizenship and joined the Newark, N.J police force, where I served for twenty six years retiring as a detective in 1999.
I am still living and enjoying my retirement in Ocean County N.J. Had three sons the youngest, passed away almost thirty years ago from Cystic Fibrosis. We have five G-Children.
<<<<<<<<<<<


A Bromore story from the 1938 Schools' Folklore Collection
Dan Daly got this story from Dan Flahive of Bromore
Fields
The names of some of the fields in my townland are Lisheen Rúadh, the Fort field, and Léim na muiche. An important story is told about Léim ná Muiche.
In the time of the Fianna when Diarmuid and Grania were fleeing from the anger of Fionn there is a tradition that they passed by this field. There is a chasm in the cliff side of the field and, when they reached the chasm they found they could not cross. They got on a pig's back, and suddenly the pig made a leap which took Diarmuid and Grania across to the other side of the chasm and ever since since that time the field adjoining the chasm is called Léim na muiche. The field called the fort field got its name from the fort which is in it.
Dan Daly 23 .6. 38 st.v
Bromore, Ballybunion
Mr. Dan Flahive, farmer, aged 72
Bromore, Ballybunion Co Kerry. (In whose land this field is.) got it from his own father.
<<<<<<<<<<<
An Unusual Election Candidate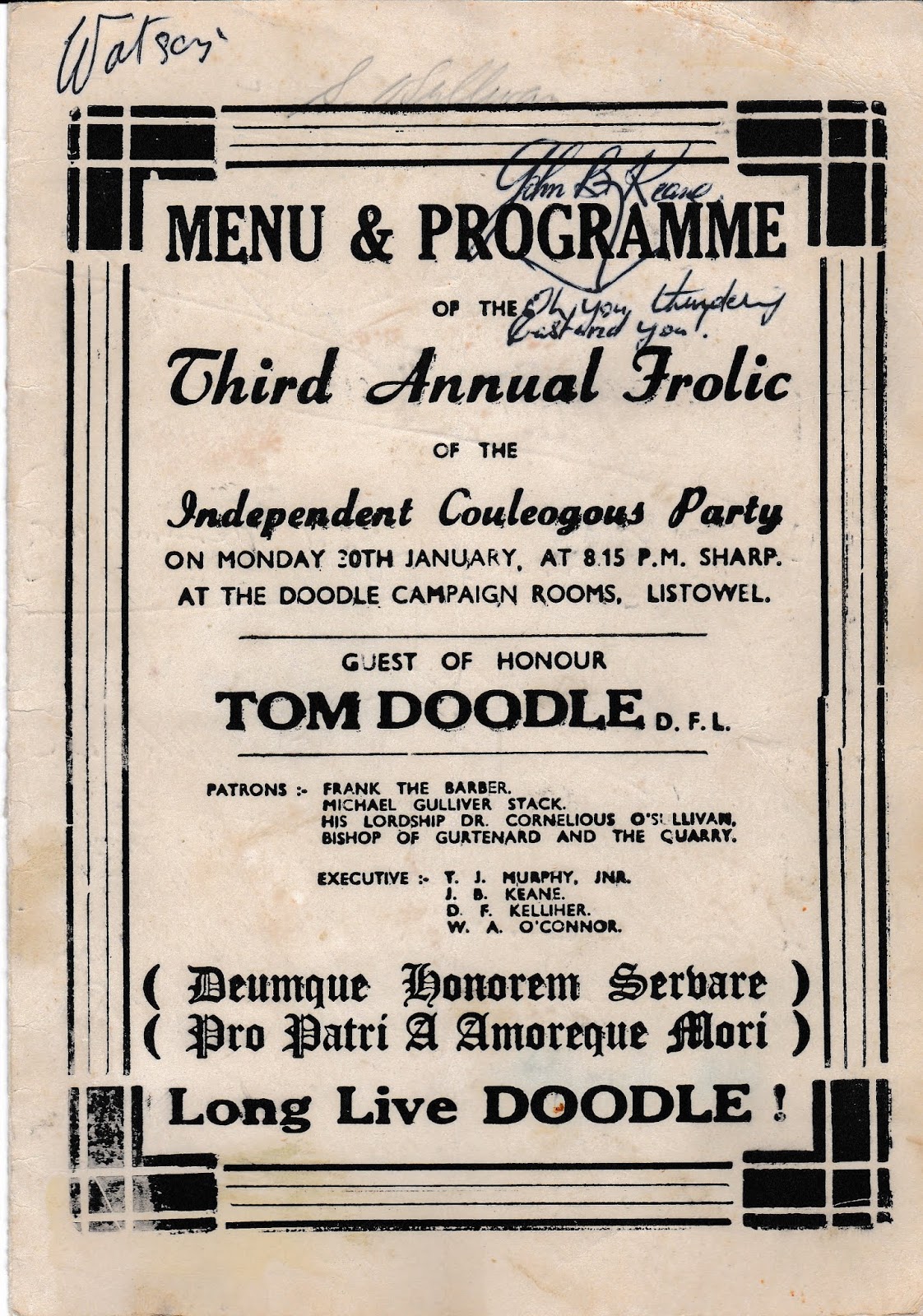 Doodle promised to return when his country needed him. Could that time be now?
<<<<<<<<
A Fact
Parrots can live for up to 80 years.