Dusk in Malahide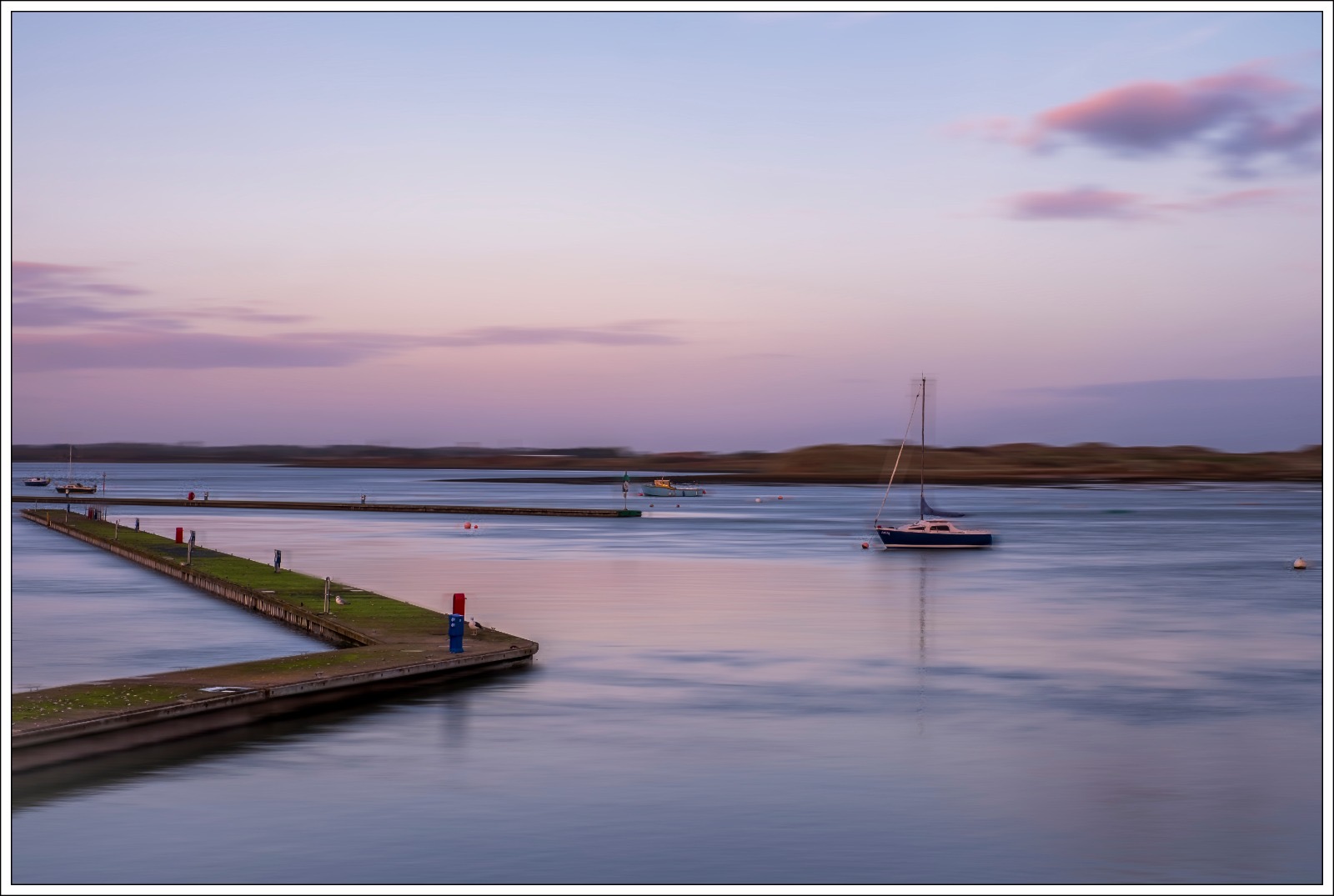 Photo; Éamon ÓMurchú
<<<<<<<<<
Celebrations in Lockdown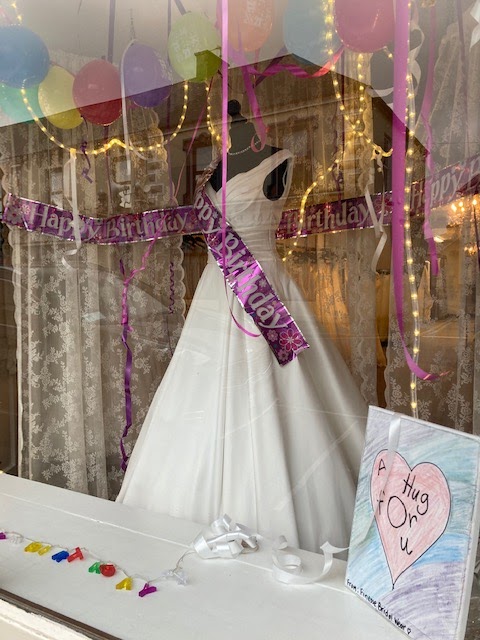 Finesse Bridal Wear is celebrating a significant birthday. Congratulations, Liz and Mags, experts and hard workers in the tough field of wedding dresses and accessories.
>>>>>>>>>
A Great creative Relief from the Monotony of Lockdown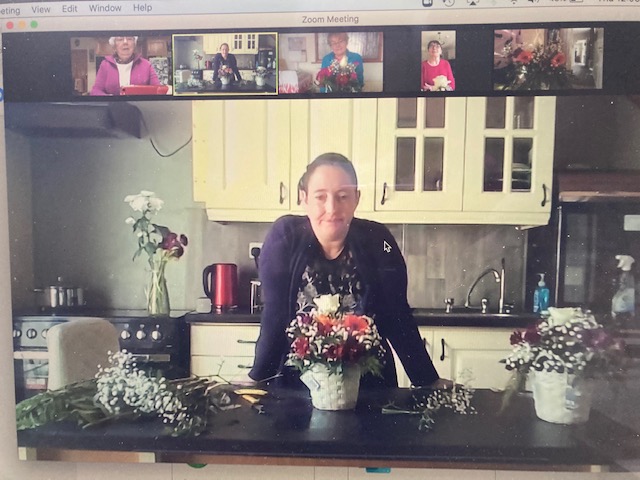 This is Kathleen O'Connor of Flowers and Gifts . This picture was taken at the end of our marvellous Zoom flower arranging class. That's me on the far left.
The class works like this. Kathleen sends you all the materials, flowers, oasis, basket, candle…everything you need. Then on the day of the class she teaches you step by step how to make a professional looking arrangement. She is infinitely patient, tailoring everything, pace, time etc to suit her pupils needs.
I'd advise anyone looking for something different and creative to do during this further lockdown, to visit Kathleen's page. The classes were also great value for money.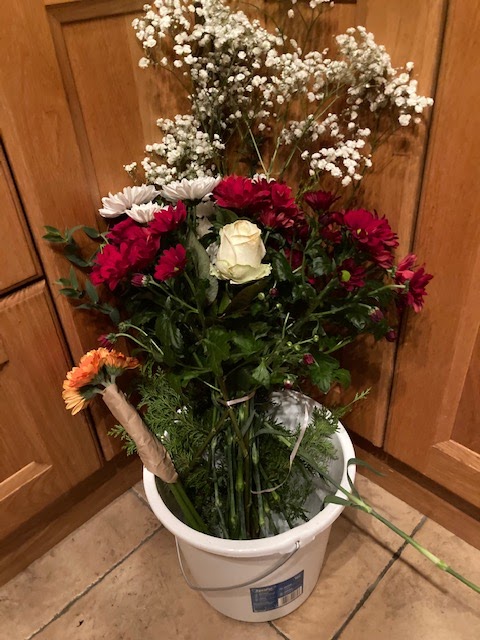 These are my flowers which arrived by courier the day before the class.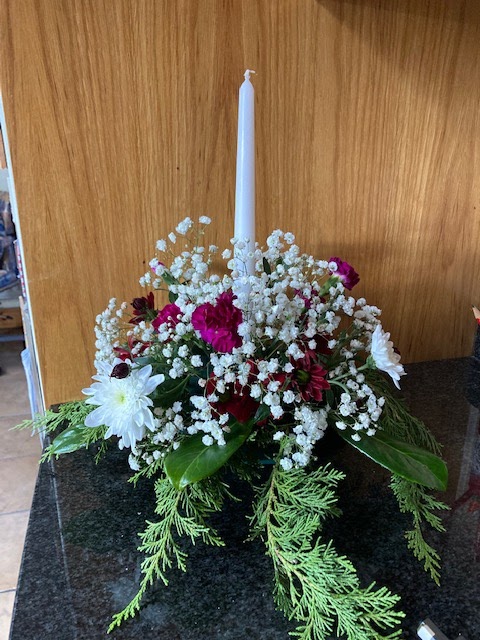 Above are two of the three arrangements I made last week. The third one was lovely too .
<<<<<<<<<<
Spotted in a Listowel Backlane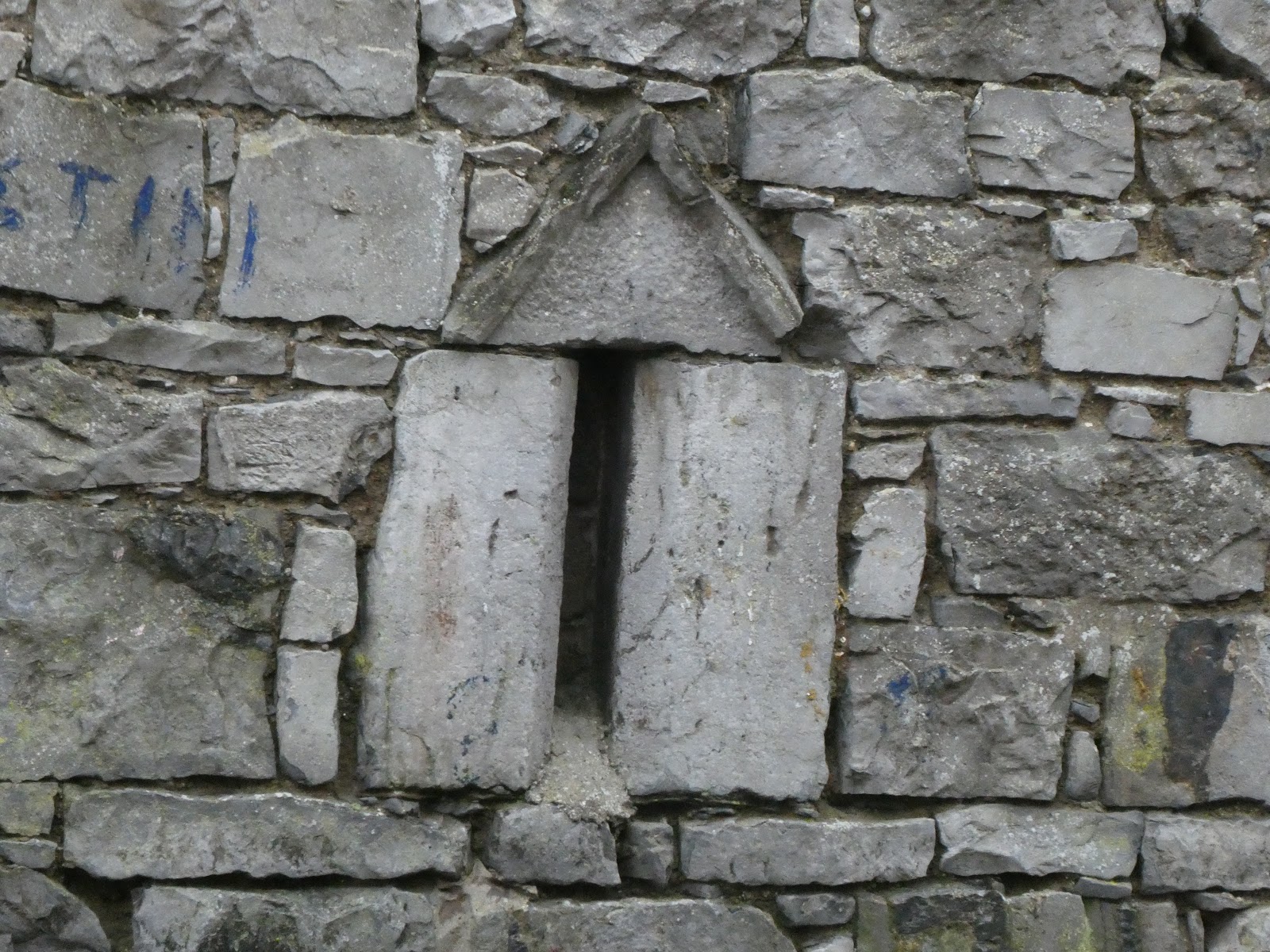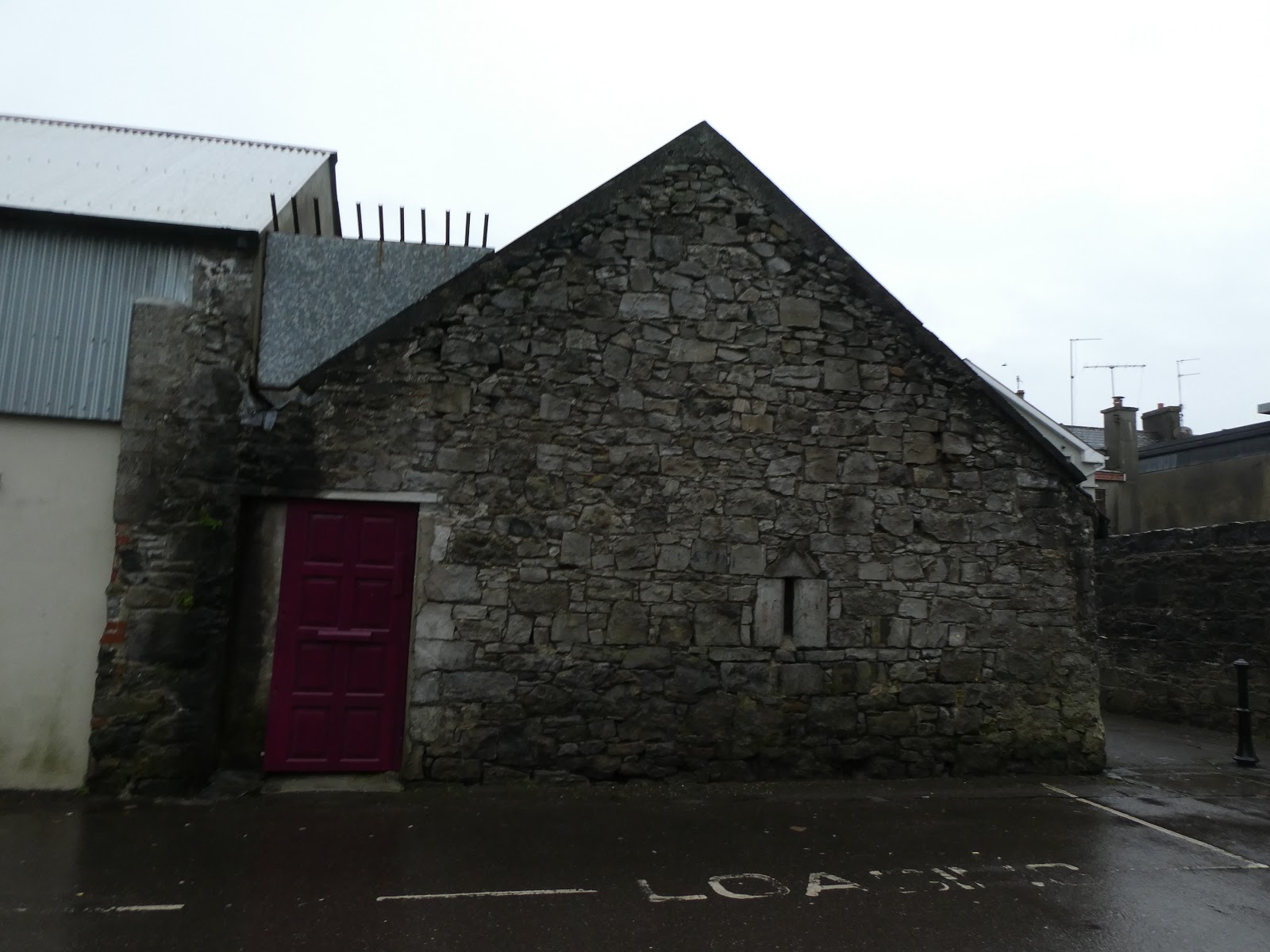 This church style window is in a building in the back lane opposite Iceland. Is there a story?
<<<<<<<<<,
Lucky Shop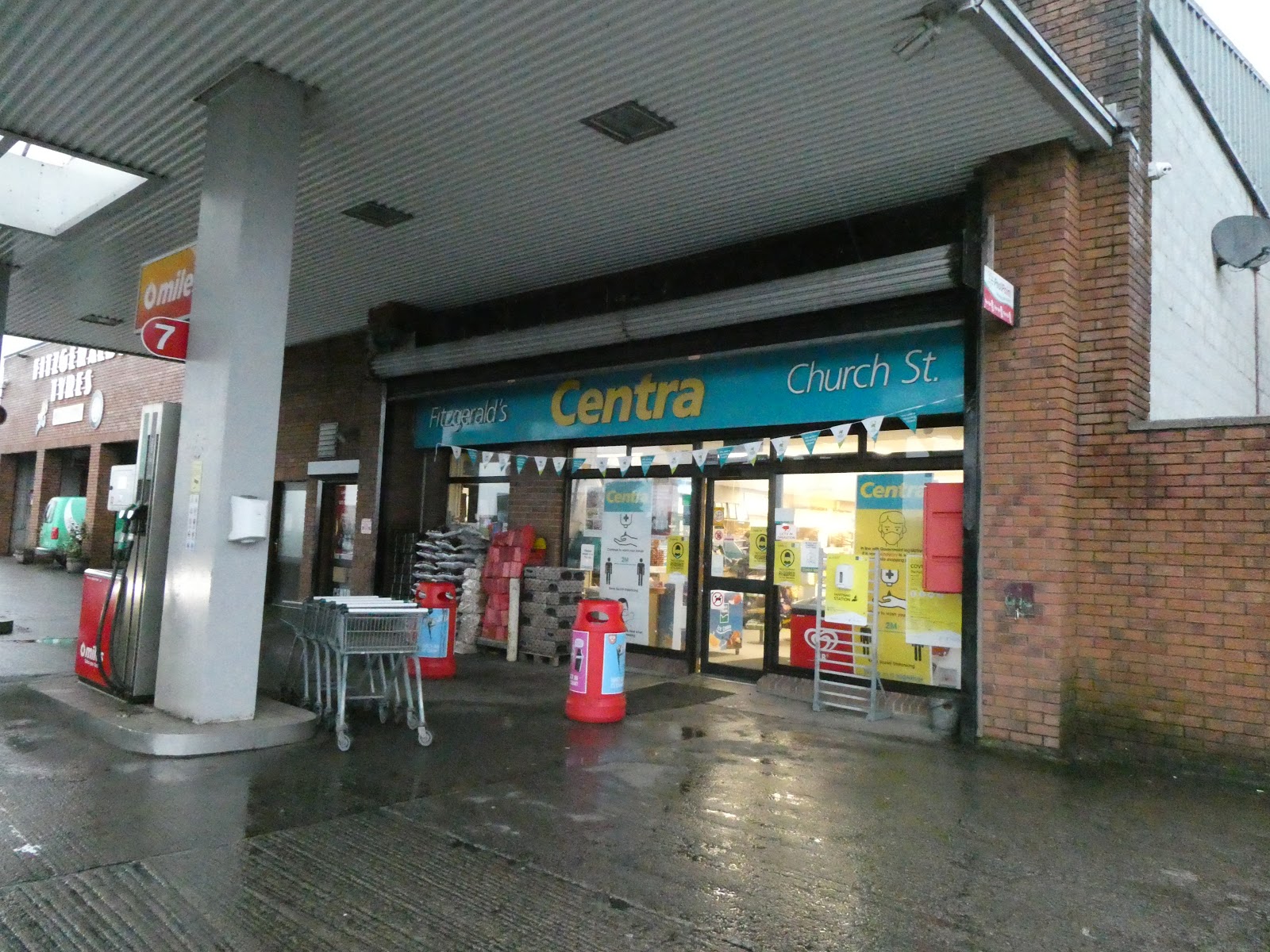 This busy Centra on Upper Church Street Listowel is the lucky shop where a customer bought a winning Euromillions ticket over a week ago. I think the winner has decided to keep his good fortune close to his chest.
<<<<<<<<
From a 2004 Kerryman supplement