Dusk in Malahide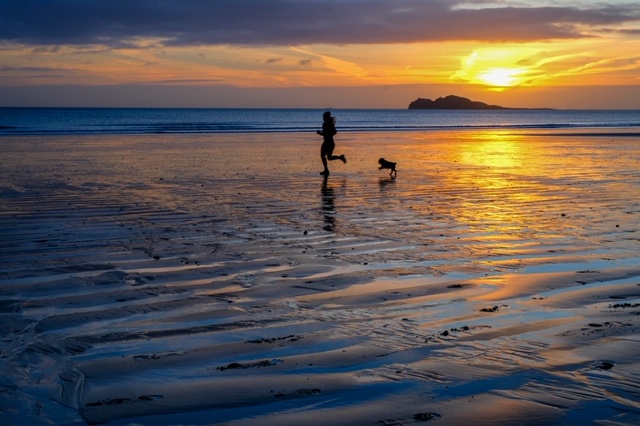 Photo: Eamon ÓMurchú
<<<<<<<<<<<<
Liam, A Horse who was once called Peanut
This is the story of a lady in Florida who did a bit of online shopping and bought a horse from a vendor nearly six thousand miles away.
(For those of you who are only interested in stories with a local link, let me warn you now that this story has no Listowel connection except me, so, sorry, there is nothing to see here for you.)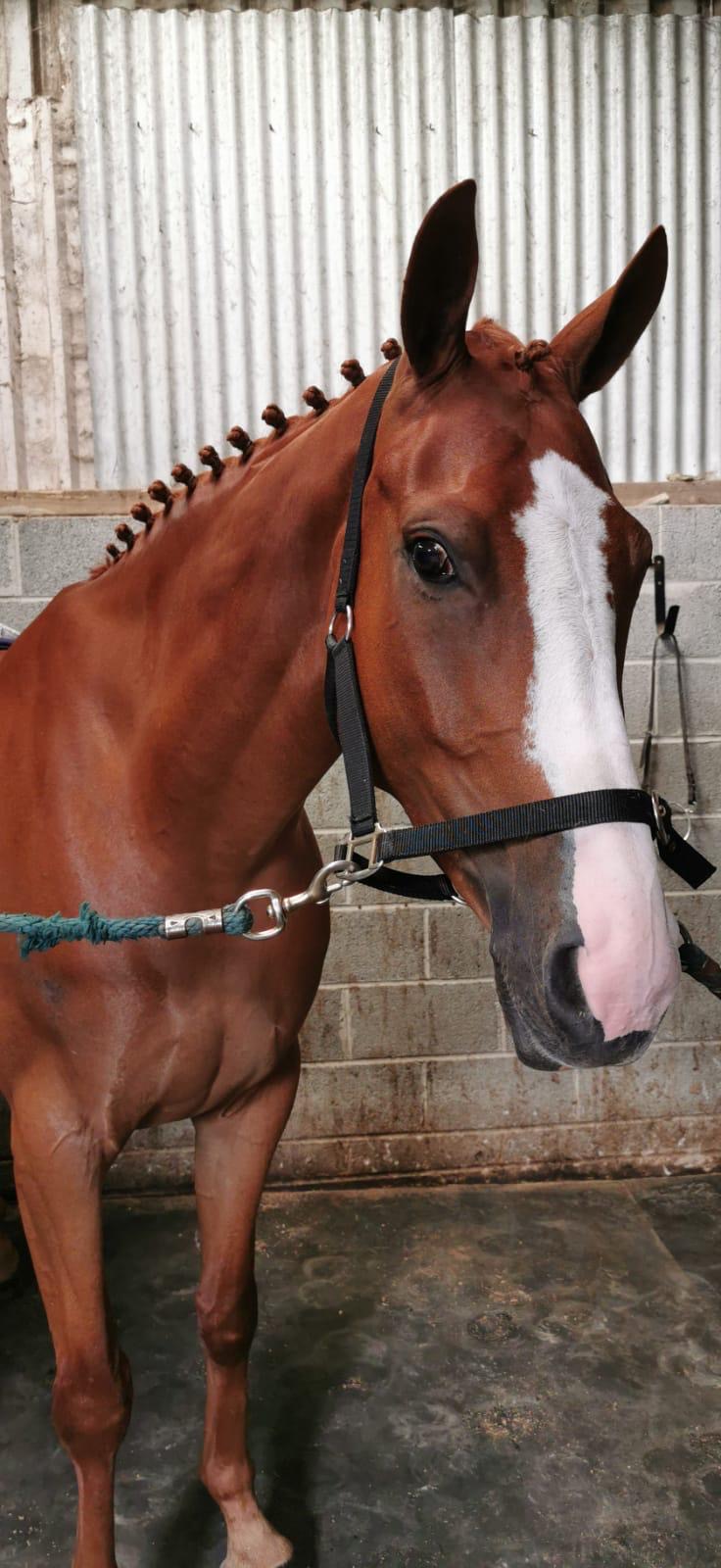 This handsome fellow is EPA Wildfire. The EPA stands for Elizabeth and Pat Ahern, my niece and her dad, my brother. All of their horses are officially registered with this prefix. Horses in the yard usually have a pet name and Wildfire's was Peanut. In his new home he is called Liam. We'll come to that.
Here is his story.
An intrepid trio of horse enthusiasts, Elizabeth, Pat and their good friend and business partner, Felicity, set themselves a project. They were to buy a young unbroken horse, break him and train him up as far as they could and then sell him on.
They travelled the length and breadth of the country looking for the right 3 year old. Eventually they found him 7 miles from home in Clongeel Stud. He was actually 5 years old and hadn't been broken because Denny Vaughan, the stud owner, had fallen ill and has since sadly passed away.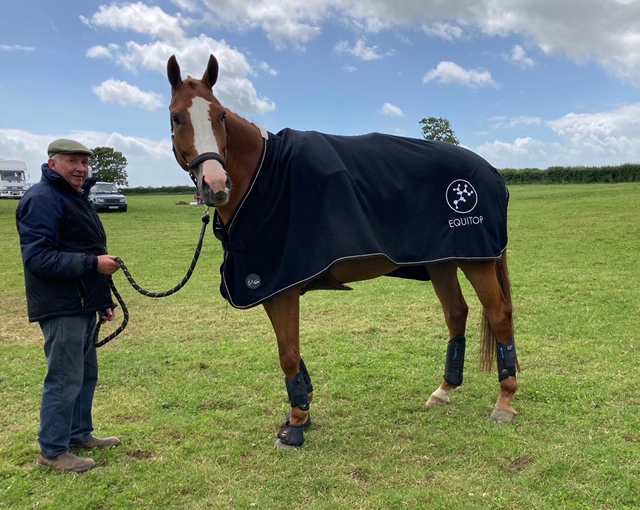 Pat Ahern and EPA Wildfire AKA Peanut


It was love at first sight for the girls.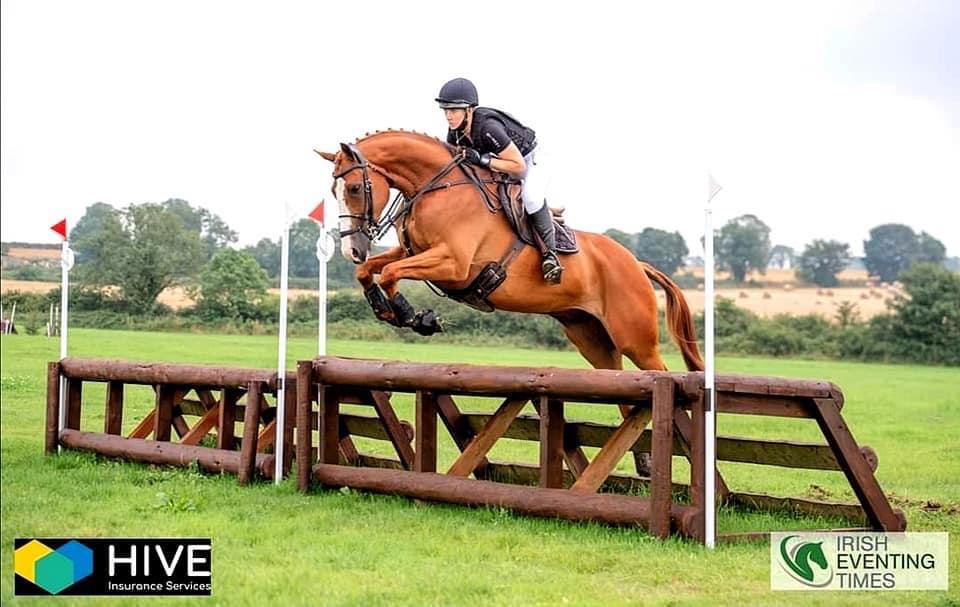 Then began the slow task of discipline and coaching. Peanut is a real charmer. He took to his task with gusto, nuzzling and charming Felicity into forgiving him when he made a mistake. It was soon clear that Peanut was very good at several disciplines, an ideal eventer.
After some success at local events the syndicate decided it was time to sell.
Go for Goldis a sale of elite horses in Goresbridge. A horse has to qualify to be accepted for auction. He has to undergo rigorous veterinary testing and X-rays and he is videoed performing. This is an international sale and this year because of the pandemic, bidding was online as well as on the phone and on the auction room floor. Peanut was No.1 in the catalogue.
Elizabeth and Felicity were in the sellers' box. Unbeknownst to them, thousands of miles away in sunny Florida, Crissa Gillette had fallen in love with their horse and was determined to buy him. She eventually got him for €28,000.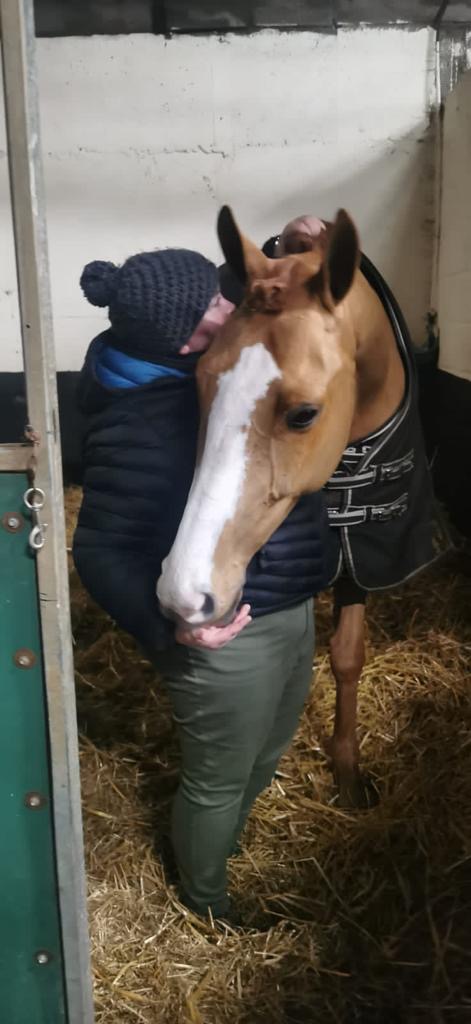 Elizabeth Ahern Breen says a last goodbye and Bon Voyage to Peanut
Then began Peanut's major adventure. Before this the furthest he had travelled was from his home in Kanturk to Goresbridge.
Two experienced horse handlers came to take him first to England (he was lucky to get out just before Brexit kicked in), then to Belgium and from there to New York where he had to quarantine. Then he made the long journey to his new home in Florida.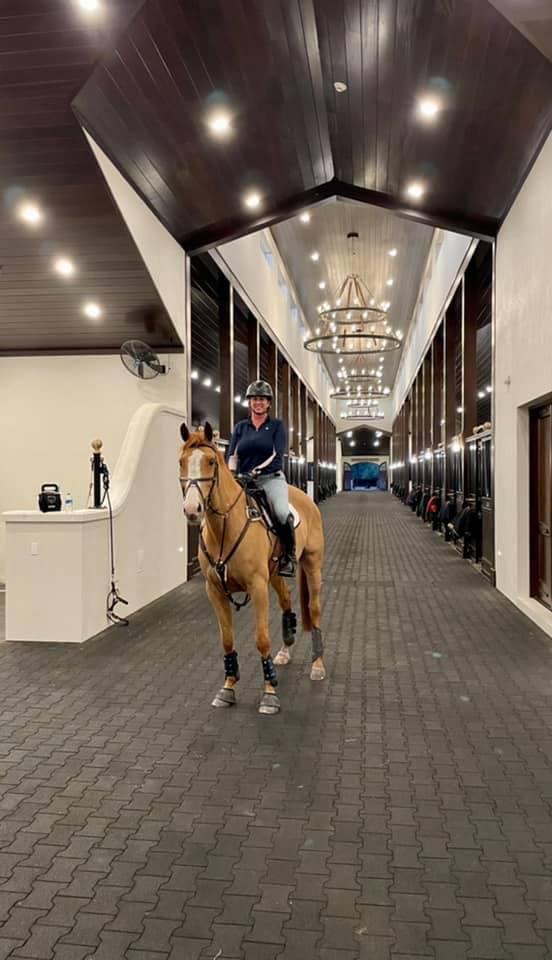 Crissa loved every thing about him except his pet name. She wanted him to have an Irish name. She settled on Liam as it means guardian or protector. She was surprised to hear that it is actually a family name in my family. (Incidentally our surname, Ahern, means Lord of the horse).
Liam settled in well to his new home. He coped well with the heat and, just as he had done in Ireland he charmed everyone who came near. He formed an instant bond with his new rider and the love was soon reciprocated. On Sunday Jan 17 2021 Crissa and EPA Wildfire competed in their first event together. They won.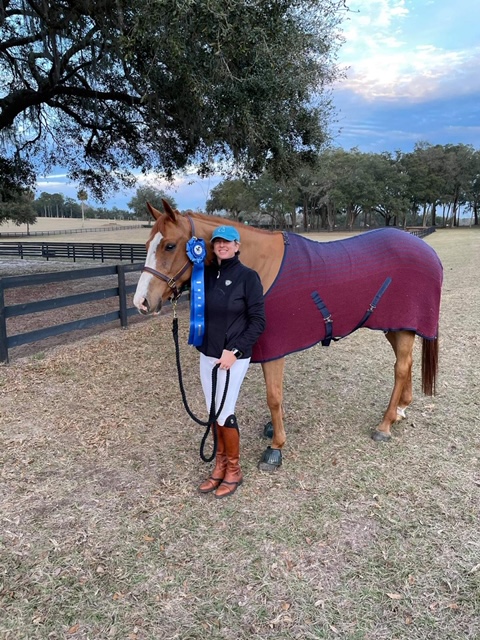 This lovely horse is living the dream. He has a new air-conditioned home, an owner who loves him, all the treats he wants and admirers everywhere he goes.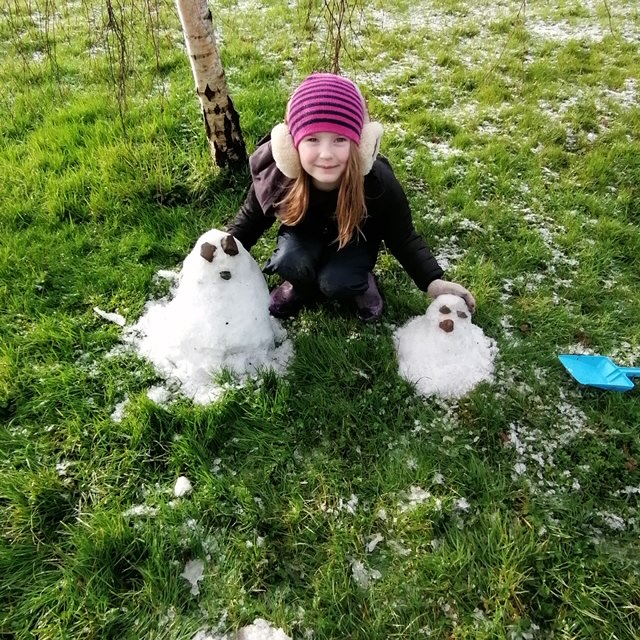 Meanwhile back home in Ireland:
In January 2021, while Liam is basking in Florida sunshine his Kanturk family are making snowmen.

<<<<<<<<
Remember Curly's?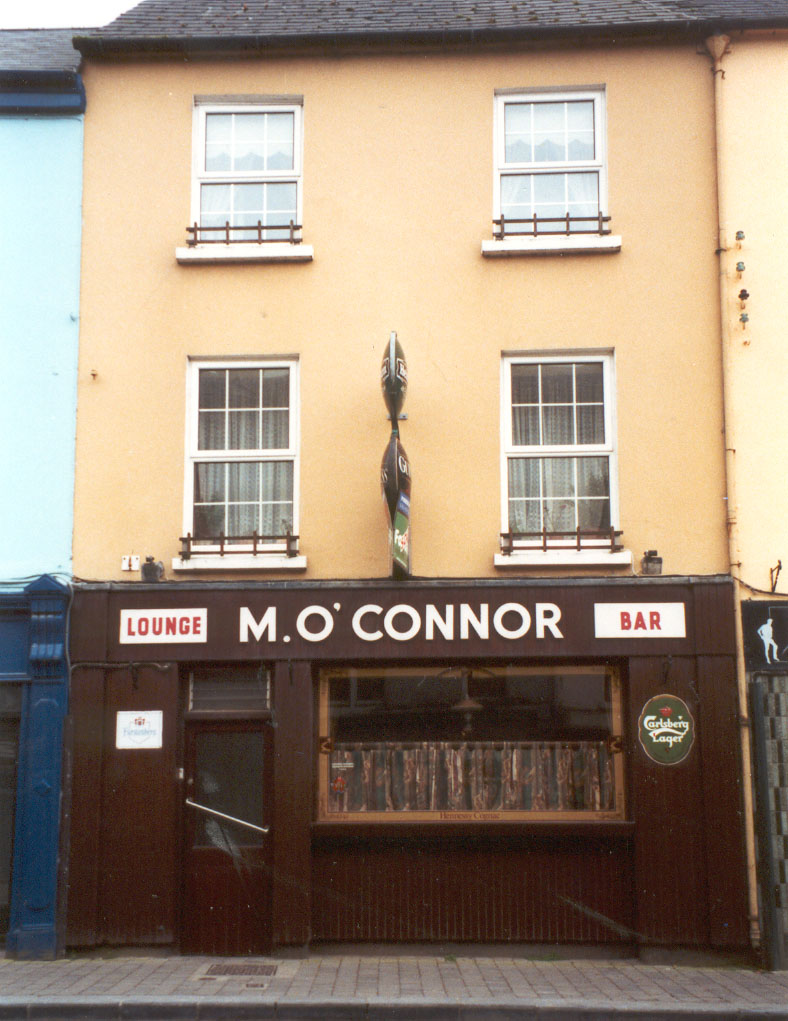 This photograph is from 2008. Today this shop is Woulfe's Bookshop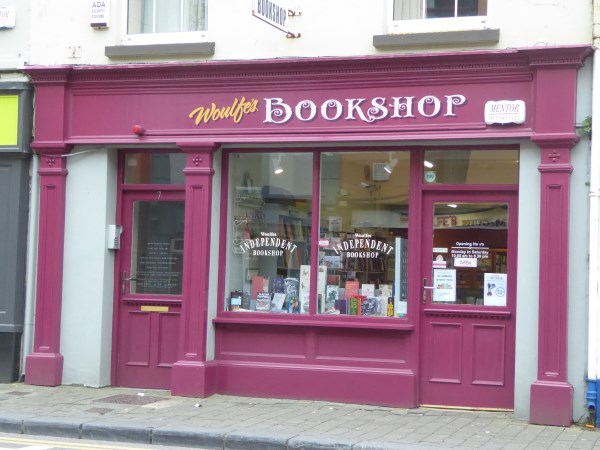 <<<<<<<,
+ Jerry Kiernan R.I.P. +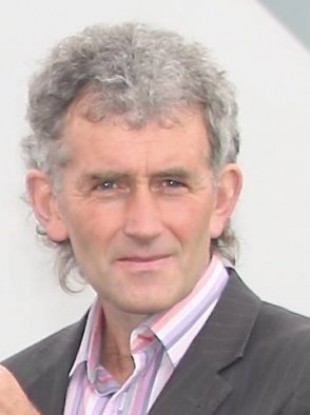 Jerry, who passed away suddenly last week was far and away Listowel's greatest athlete.
Tributes are paid all over the media to this runner, teacher, coach and pundit. He is a huge loss to the sporting world but more especially to his grieving family.
Guím raon reatha i measc na naomh is na n-aingeal dó.
Photo shared on Facebook by David Kissane
St. Michaels 1969
Jerry Kiernan (6th in back row) with the St Michael's College County Cup champions of 1969 and a fair few notable athletes as well.
FRONT: Kieran Fitzgerald, Michael O'Sullivan, Mick O'Connell, Tom Lyons and David Kissane
MIDDLE: Séamus Hynes, Tadhg Moriarty, PJ Browne, Tim Shanahan, Jimmy Deenihan and Pat Stack
BACK: Eamonn Carroll, Maurice O'Connor, Pat Stack, Tommy Flaherty, John O'Connell, Jerry Kiernan and Paddy Quilter.
Our coaches were John Molyneaux and John O'Flaherty who also coached athletics with us.