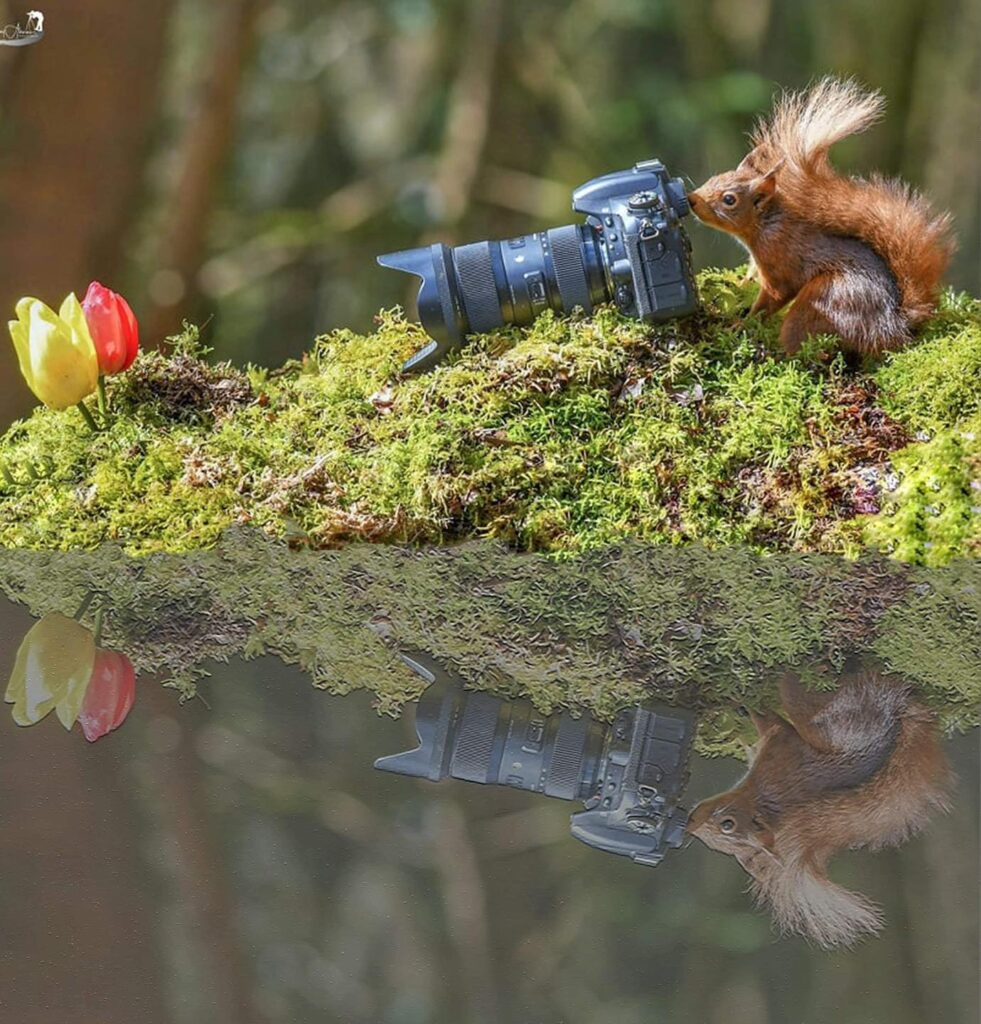 Poshey Aherne took this photo. He confessed to putting a little dab of peanut butter on the eye lens. Isn't it a super shot all the same?
<<<<<<<<<
I was in Grange Con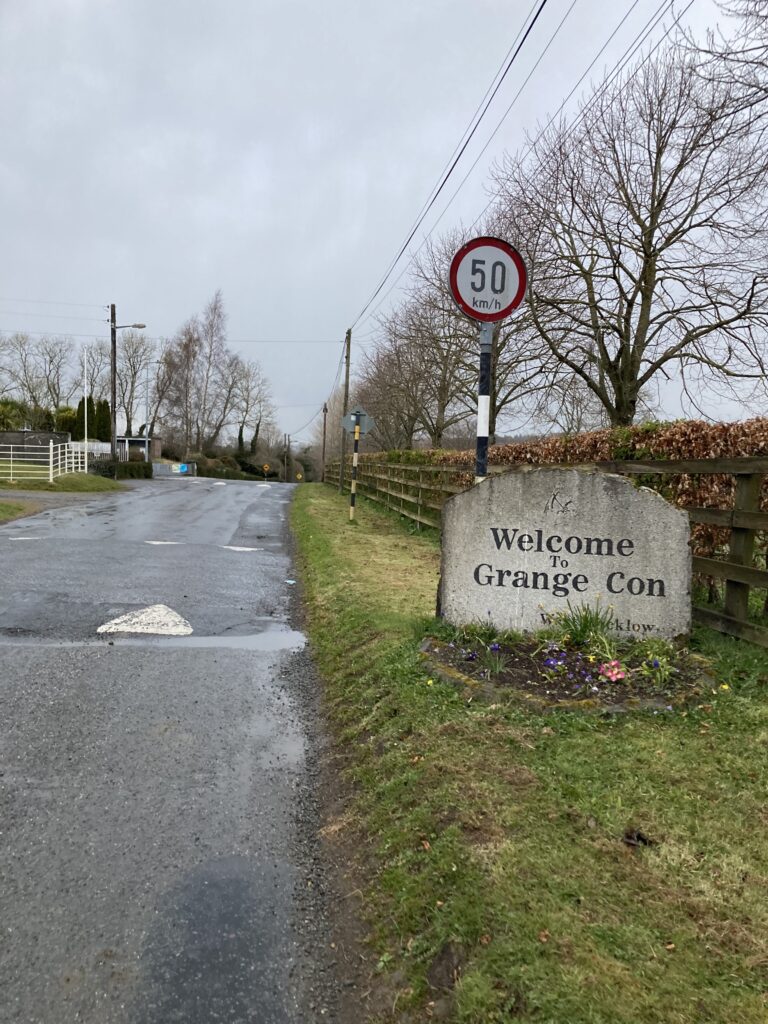 I can't say I'd ever heard of Grange Con in Co. Wicklow until my daughter told me that we were going there for the weekend.
It's a lovely peaceful little village within easy reach of Dublin and Kildare.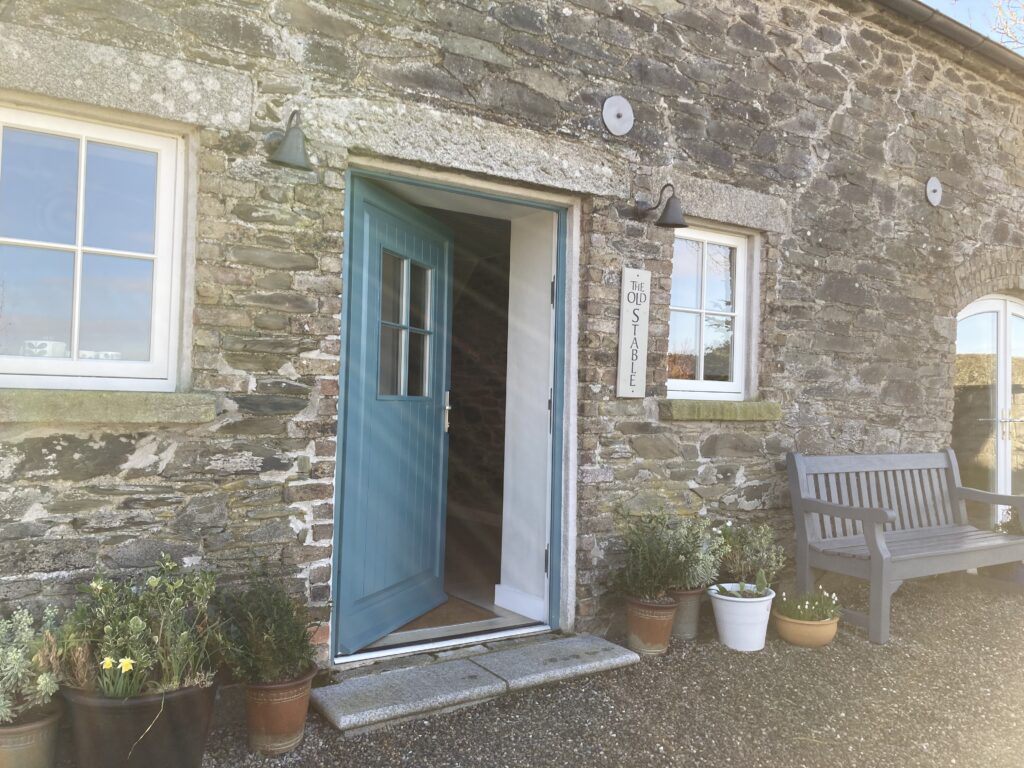 We stayed in a lovely Air BandB cottage. It is a converted old stable in the most idyllic peaceful spot just outside the village.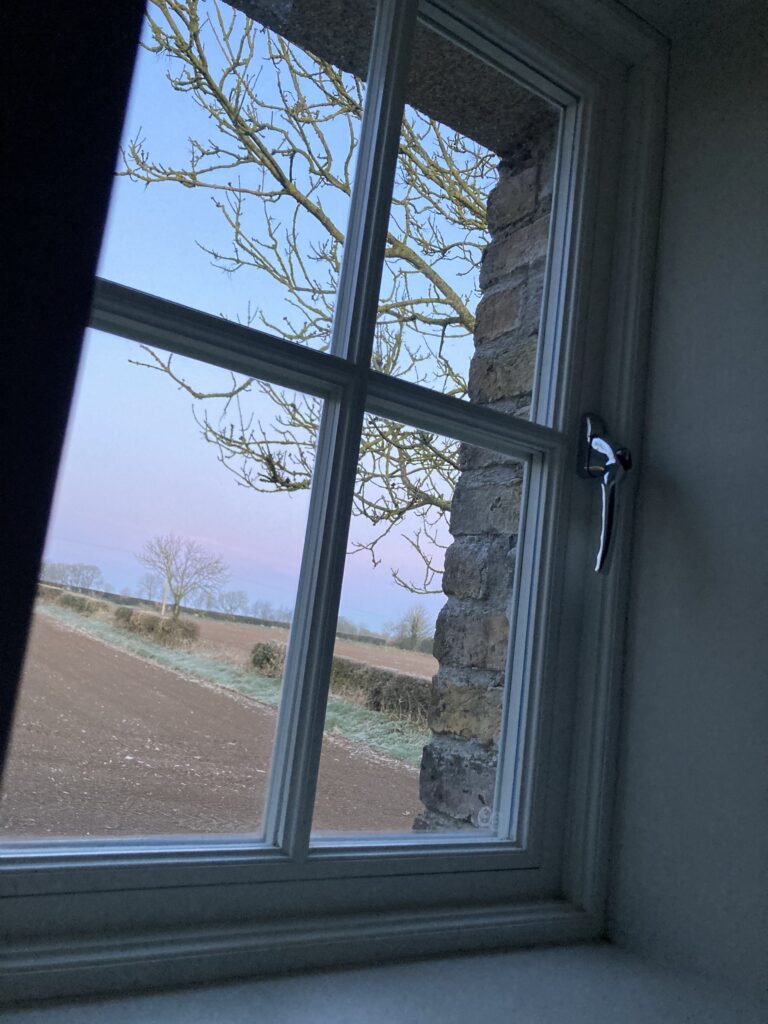 This is the view from my bedroom. There used to be a mill in this village before and it looks like tillage is a big element of farming locally.
<<<<<<<<
From Pres Yearbook 2003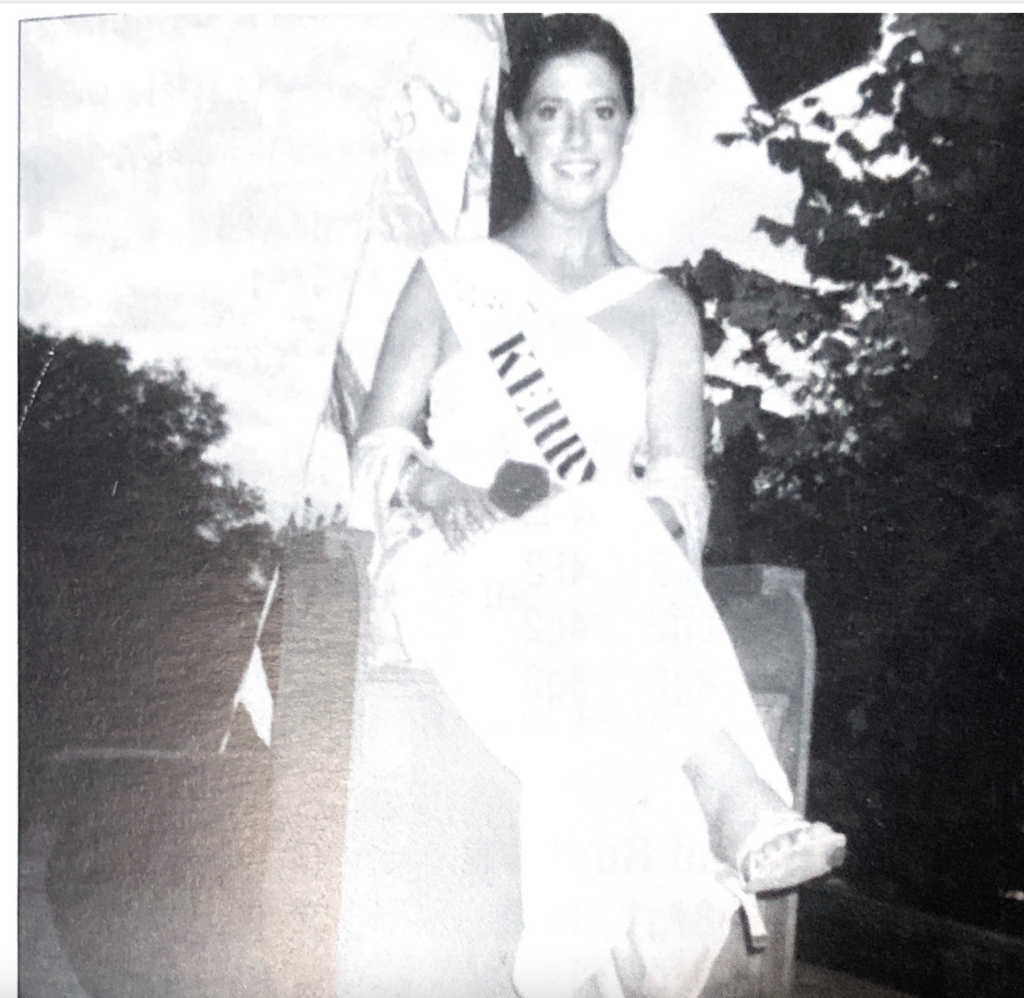 Olivia Buckley, a past pupil of Pres., was the Kerry Rose in 2002.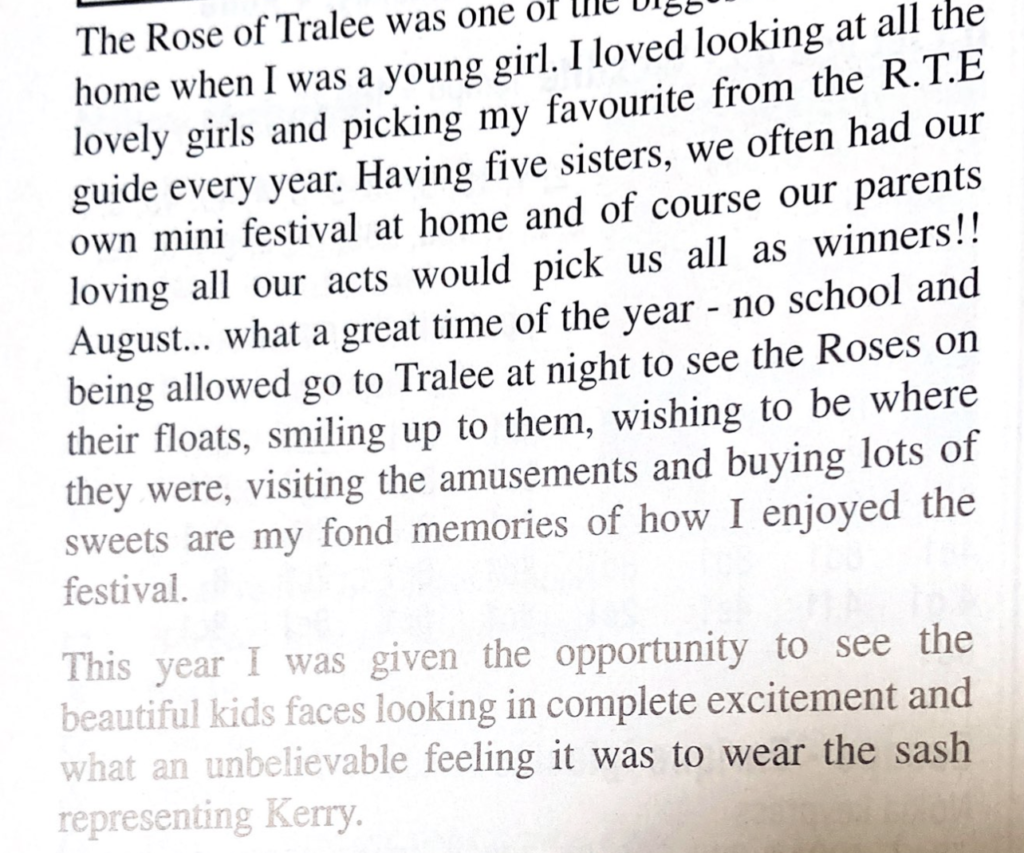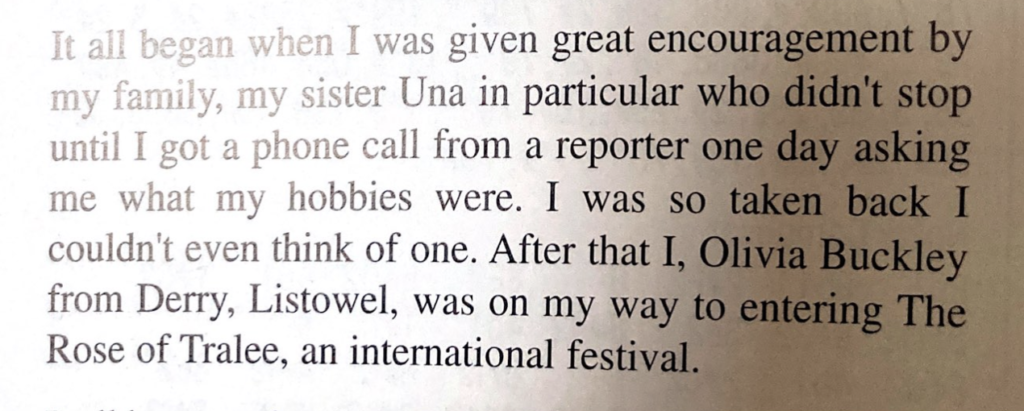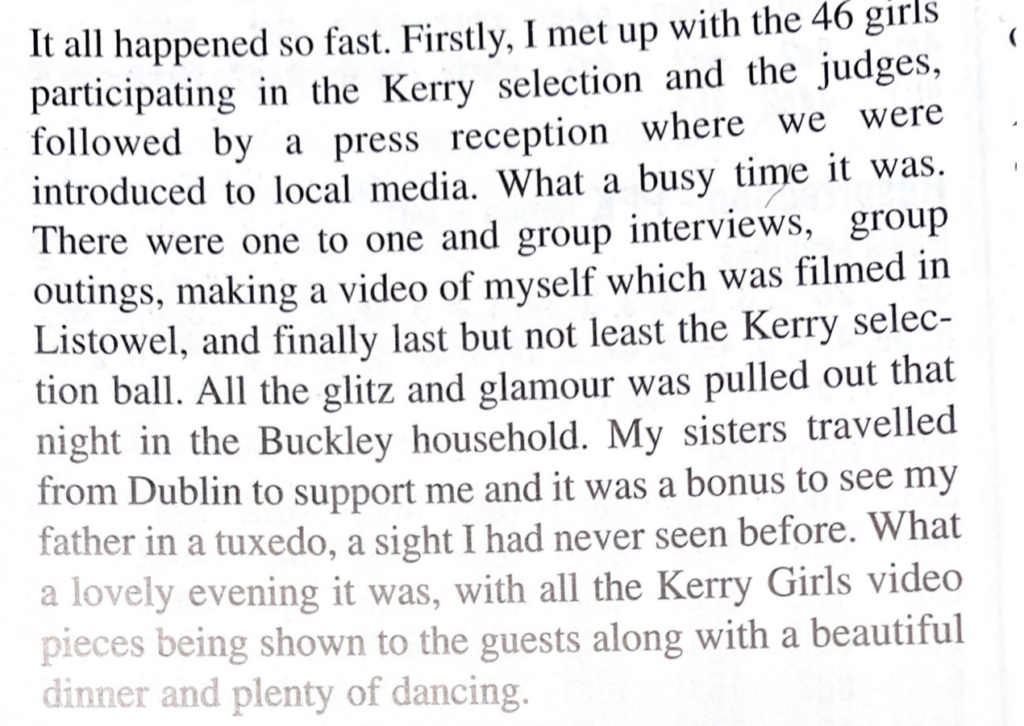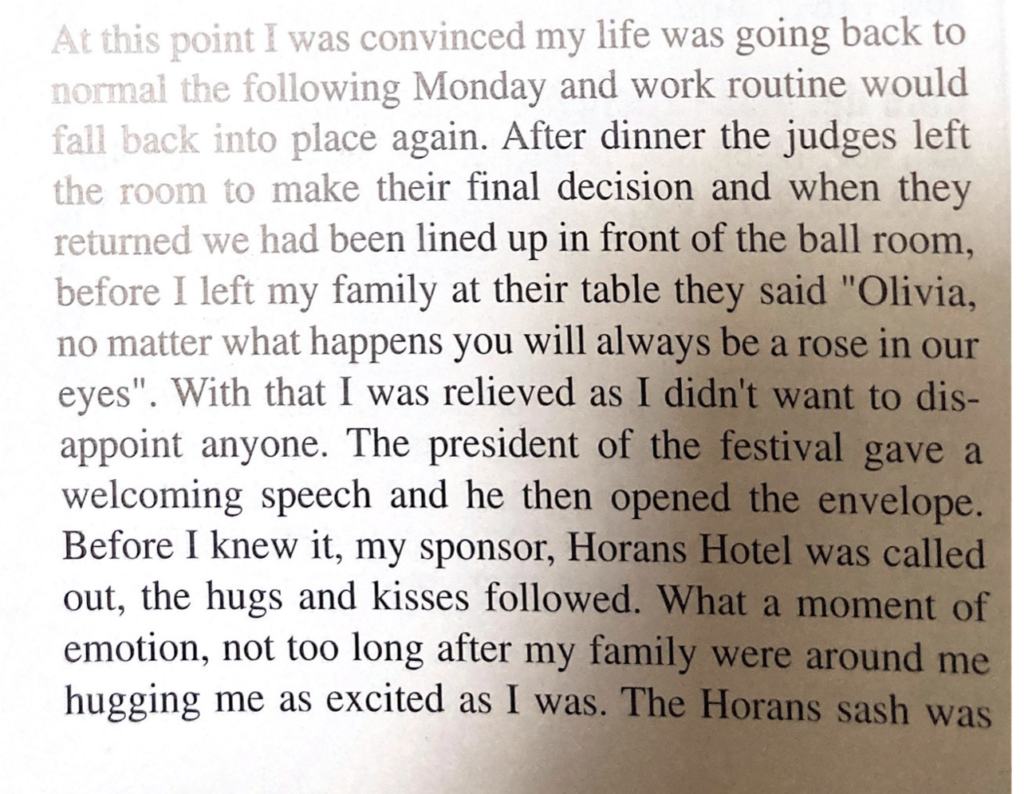 (More on Monday)
<<<<<<<<<<<<
The End of the Road for Turf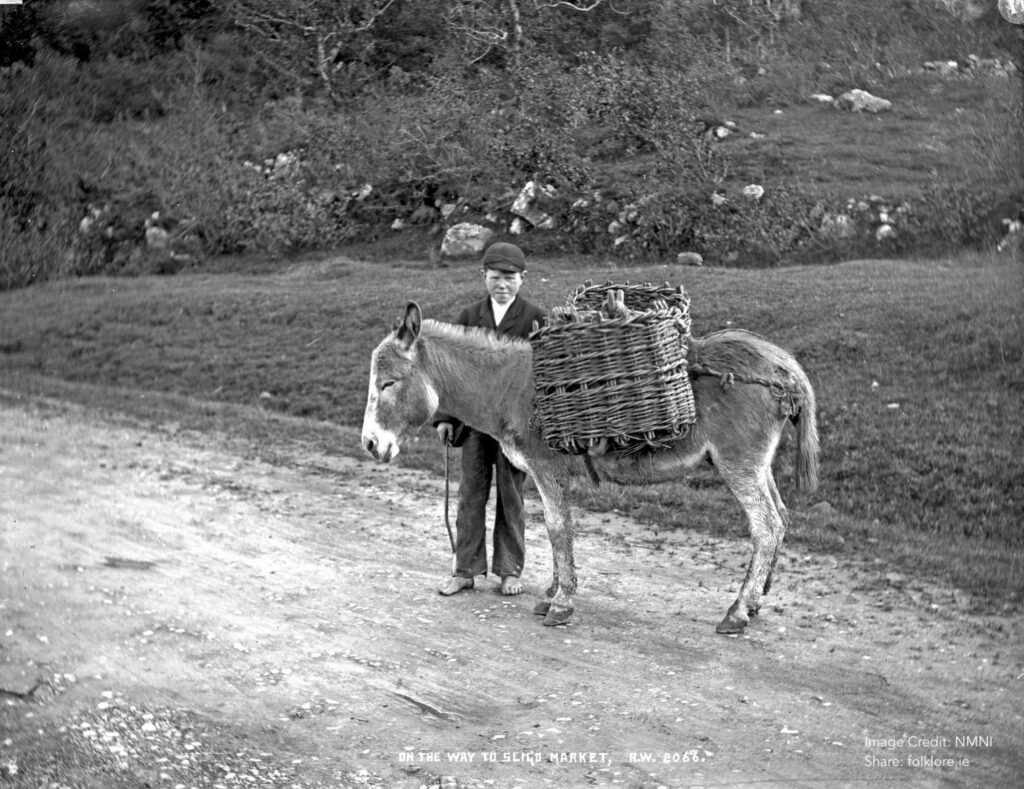 This is a photograph from the National Museum collection. I think its Sligo. Its not a scene familiar to Kerry people anyway.
The reason I'm talking about turf today at all is because of the latest proposal from government. Turf as fuel is not really an issue in our cities but the turf fire is ingrained into the memories of many in these parts. Turf is the preferred fuel in many Kerry houses. It is proposed that one will be allowed to have turf for yourself but selling of turf will be banned. This sounds sad to me as many people who love a turf fire are now a bit beyond cutting their own turf. Harvesting turf is hard work.
<<<<<<<<<<<