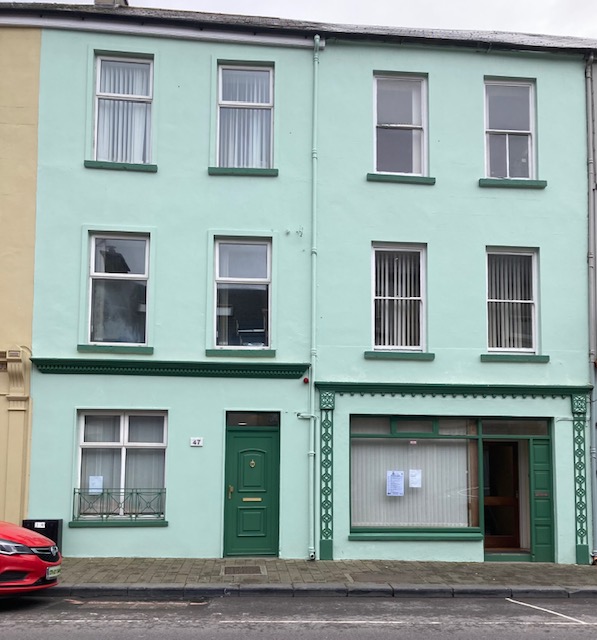 <<<<<<<<<<
St. Patrick's Day 2023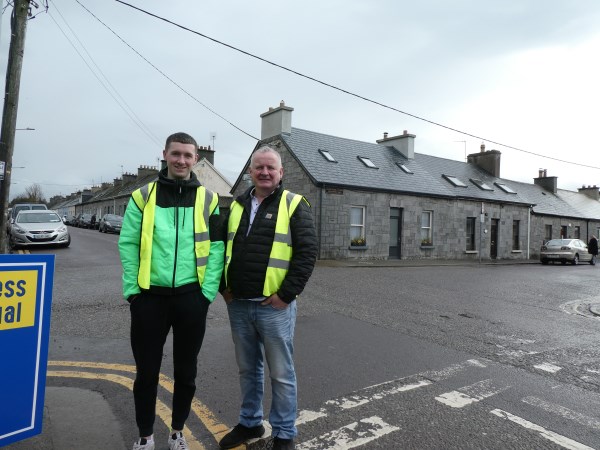 Stewarding, policing and commentating are important jobs on the day of the parade.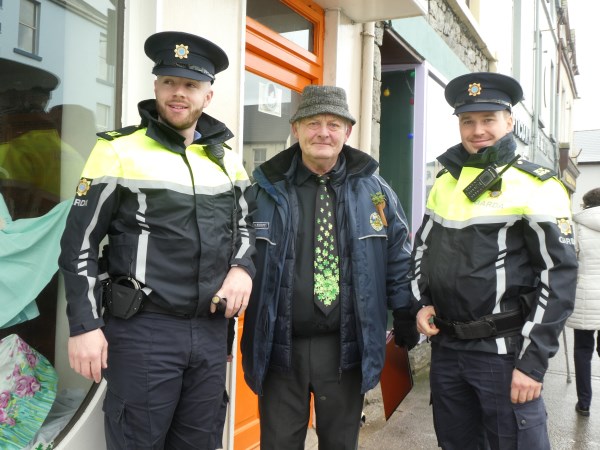 Some of the participants in the 2023 parade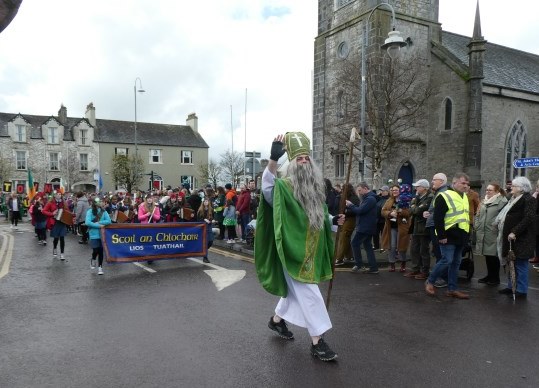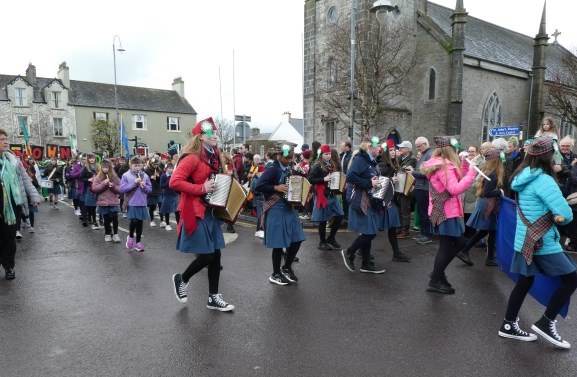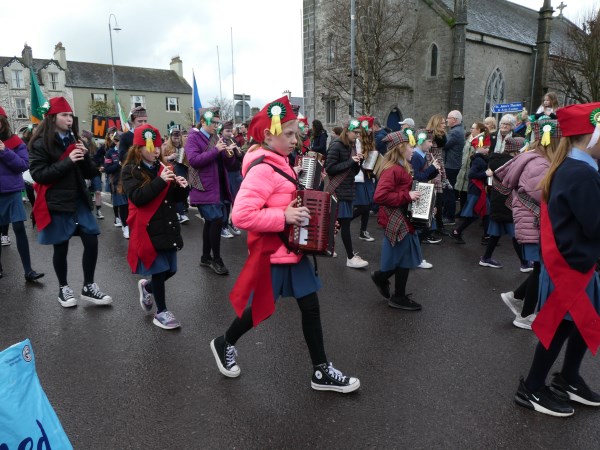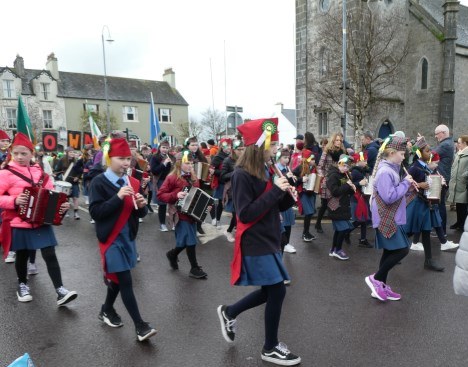 <<<<<<<,
Card Game in the Pitch and Putt Clubhouse
(Photos by Tom O'Halloran R.I.P.)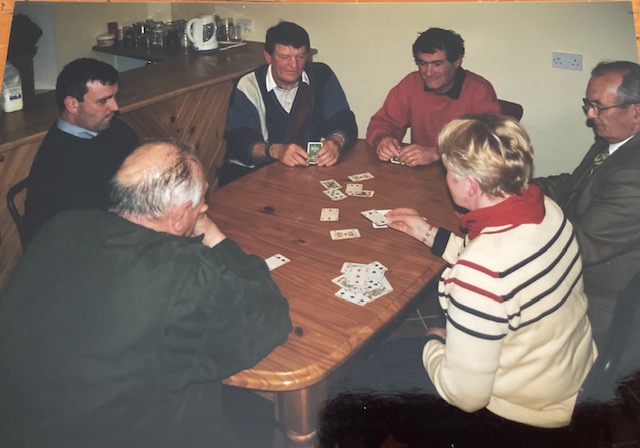 Card playing was enjoyed by members of Listowel Pitch and putt club.
In Tom O'Halloran's photo Denis O'Donovan R.I.P., Con Whelan, Jerry Brick, Brendan Kenny, Bill Hartnett R.I.P. and Peggy Brick.
<<<<<<<<<<<
Reggie's Guide to Social Climbing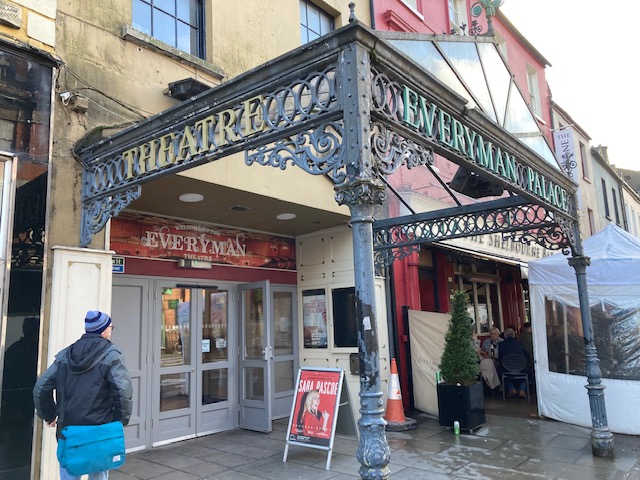 I enjoy Reggie from The Blackrock Road on Facebook so my family knew I'd enjoy him live. We saw him in his one man show in The Everyman in Cork. It was a great laugh, a snob's guide to "bettering yourself".
<<<<<<<<<<<<
Cork Murals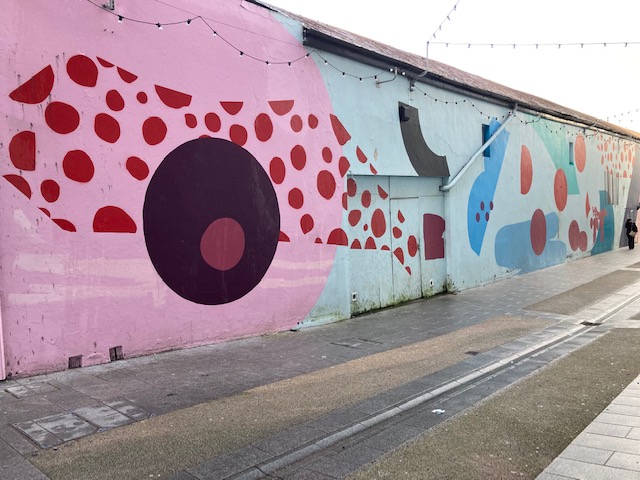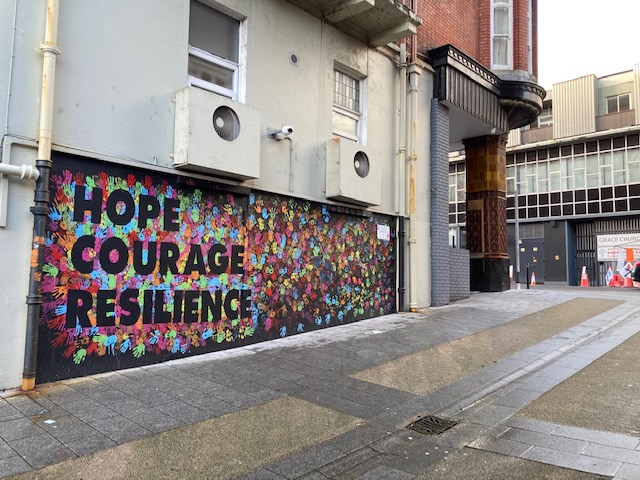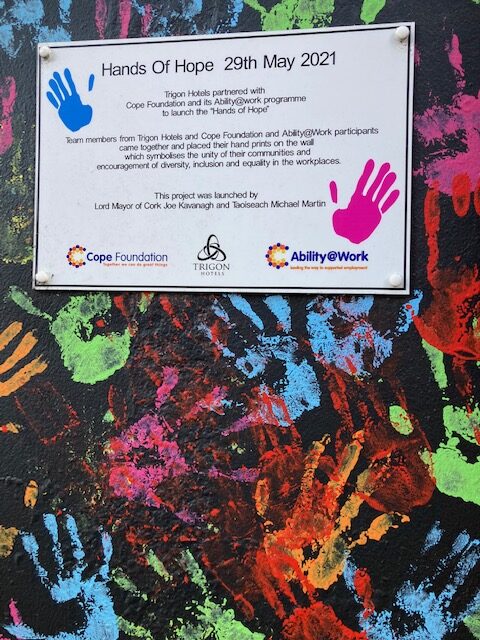 I was early for the show in The Everyman so I explored a bit nearby. These lovely murals were done during the pandemic.
<<<<<<<<<<<
Upper William Street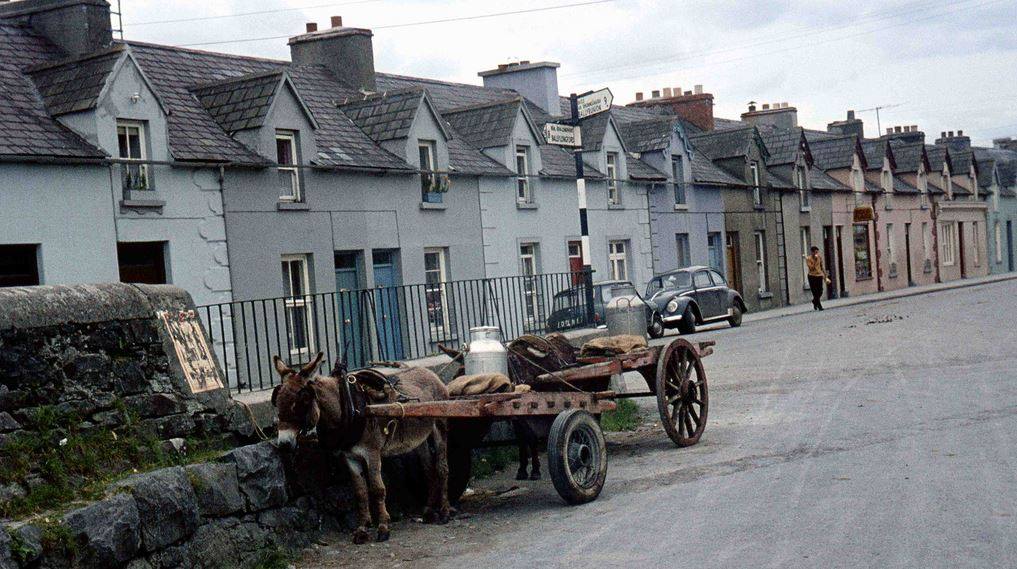 Bernard O'Connell once shared this old photo on his Facebook page. Bernard grew up on this street in the house with the TV aerial. The two donkeys on the way home from the creamery are probably waiting for their owners to pick up a few messages in the nearby shops. The railings and wall lead to the railway bridge that used to be over that part of the street.
It is interesting to note that the houses in this historic part of town are still very much the same today as they were back in the 1970s.
<<<<<<<<<<
Ten Years Ago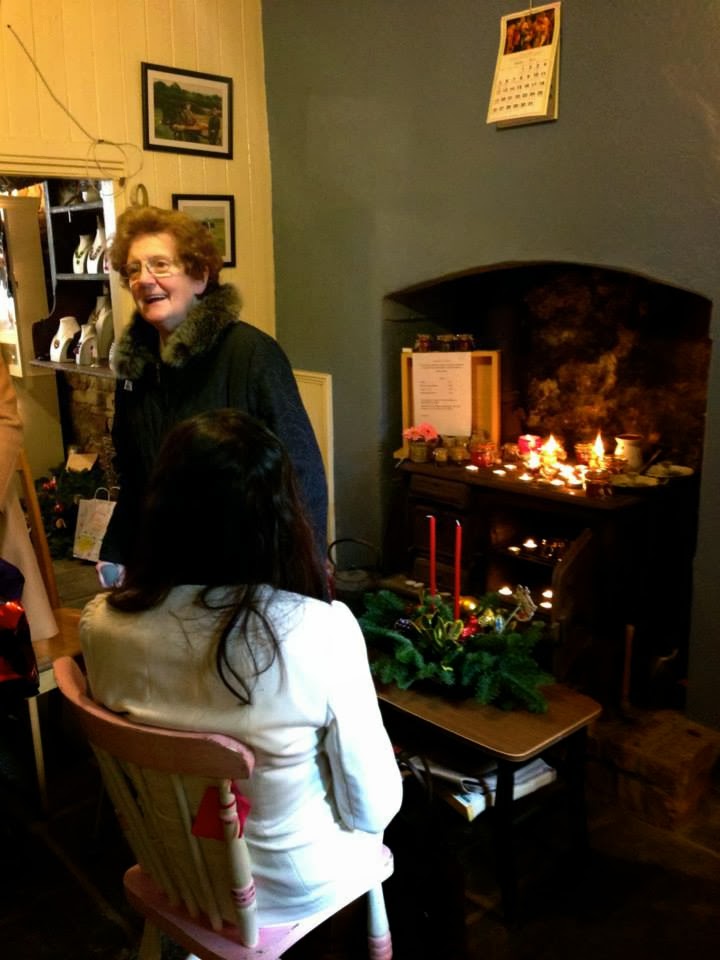 The late great Mary Keane officially opened Craftshop na Méar ten years ago. The lovely little craft shop traded on Church Street for seven happy years thanks to Namir Karim.
<<<<<<<<<<
Planning for Easter?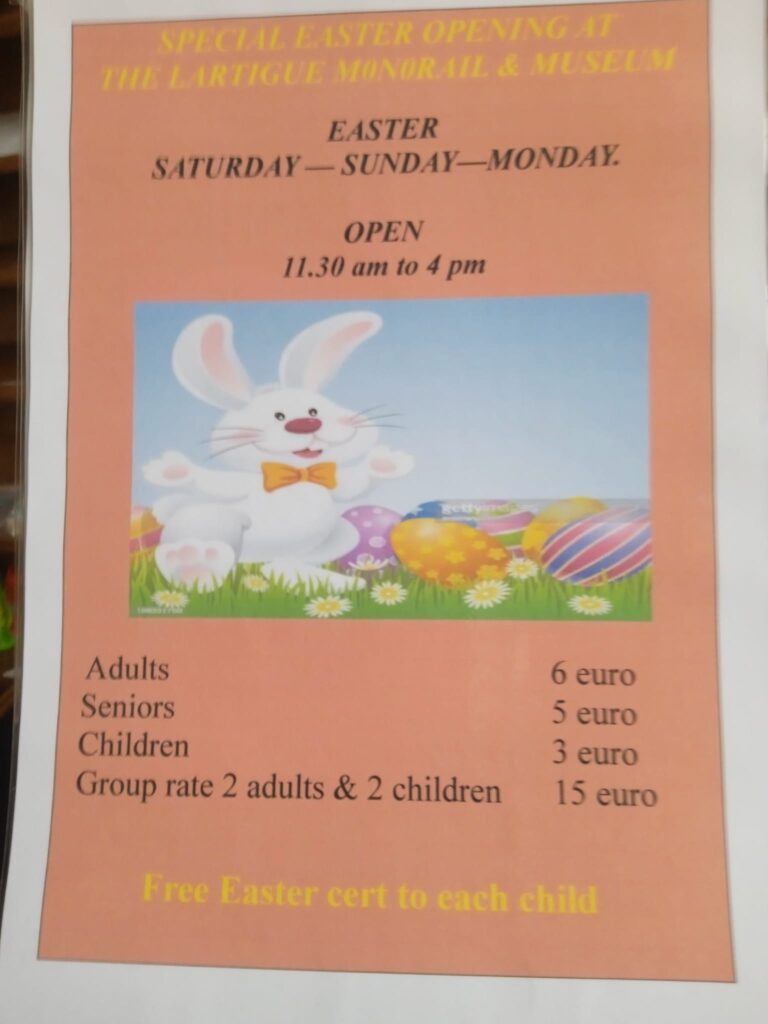 <<<<<<<<