Jowika in Listowel
In Ireland in 1961 Seán Lemass was Taoiseach. Lemass was really our first European. He encouraged trade links with Europe. With The First Programme for Economic Expansion he encouraged direct investment by European manufacturers in Ireland.
It was a case of, "If you build it, they will come." The IDA built advance factories around Ireland and then went to the continent to persuade industrialists to locate here.
As part of this movement, Dan Moloney, T.D. was put in contact with the Weber family who had a factory at Solingen in Germany. This factory was Jowika.
The advance factory was not yet built in 1960 when the Weber family came to town. They opened an office in a premises in Church Street; Brownes now Liam Dillons
An early employee remembers that packages were brought by horse and dray from the railway station. These packages contained cuckoo clocks and scissors. They were individually packaged in Listowel for the Irish and English market.
Another employee remembers that the kookaburra was the symbol of the company and badges with kookaburras were distributed to the employees.
The factory was finished by 1962 and there was a grand opening.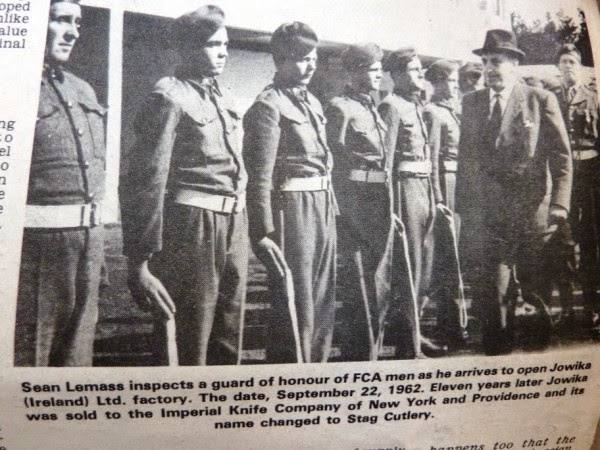 Because they had no experience of manufacturing work and little or no German, a group of early employees were sent to Germany to the parent factory to learn the ropes.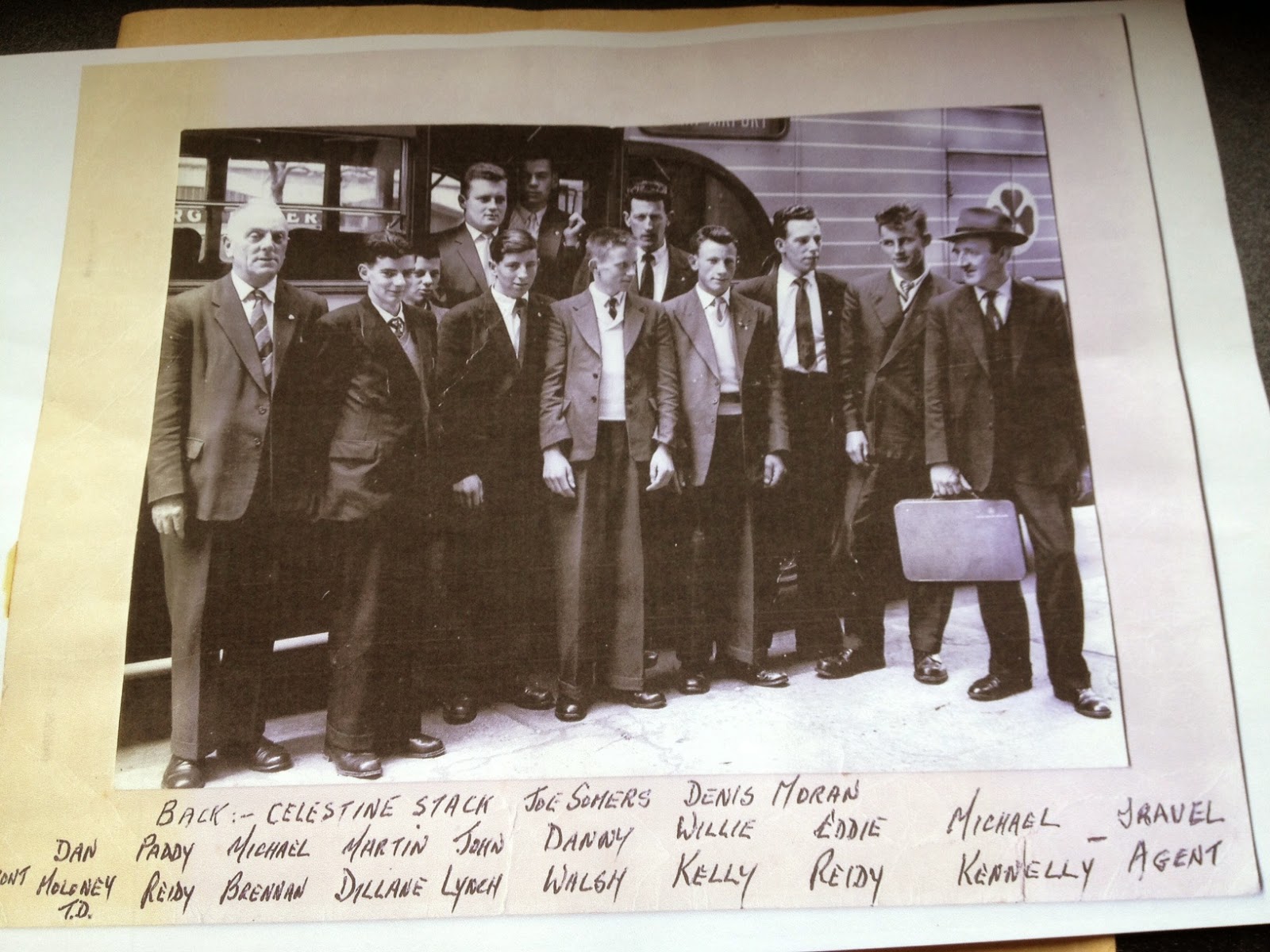 In all about 30 local men and one woman, Cathy Halpin, went on this first learning mission. The company was very much a family business and Cathy tells me that when she went to Germany she lived with Henry Weber's grandmother in Solengen.
Jowika gave valuable employment to Listowel for many years. It was taken over in 1973 by an American knife company and traded until its closure in 2003 as Imperial Stag.
Here is a link to a video made about Jowika/ Imperial Stag, including footage from a visit by the American ambassador.
<<<<<<<


Then and Now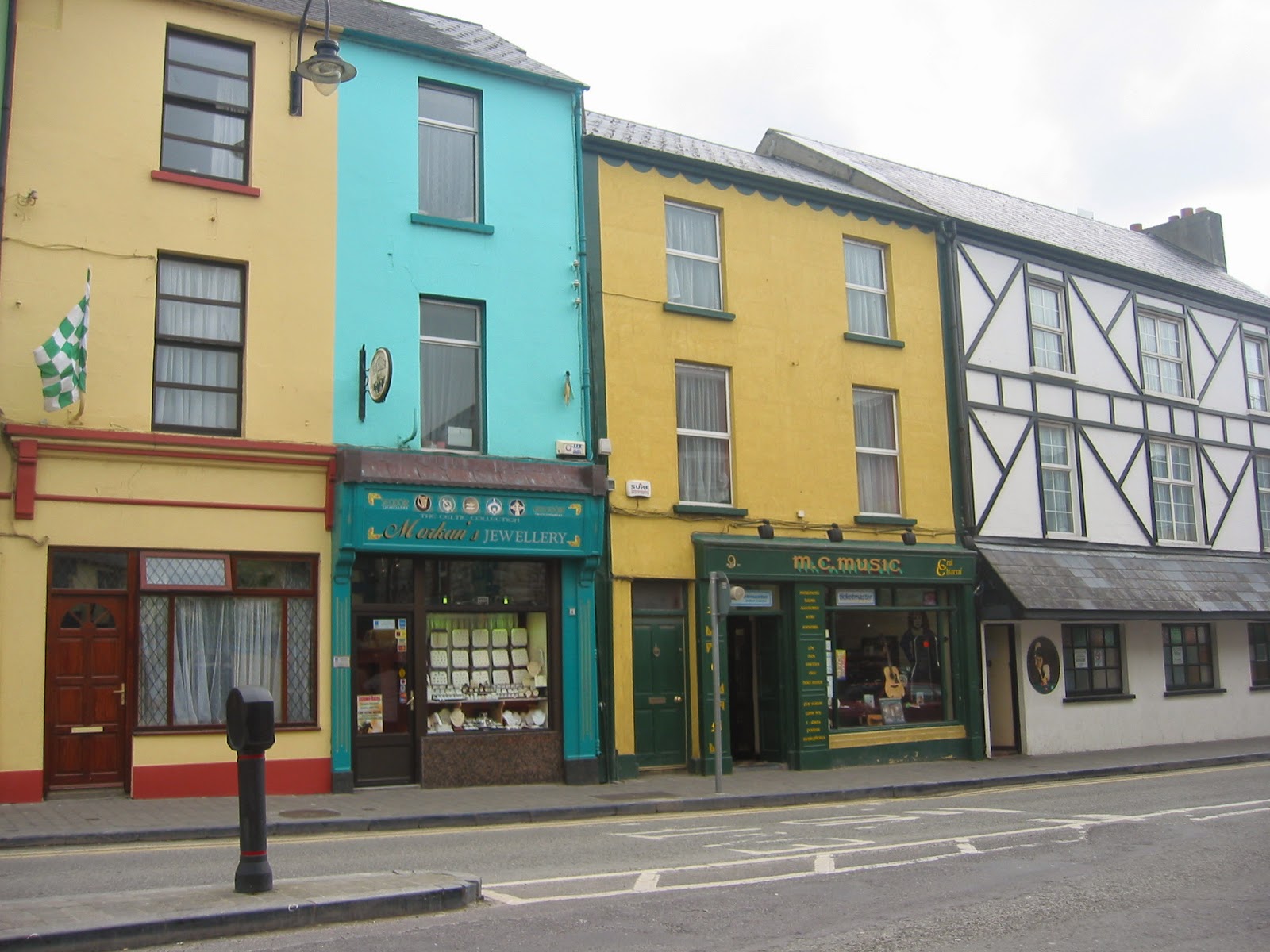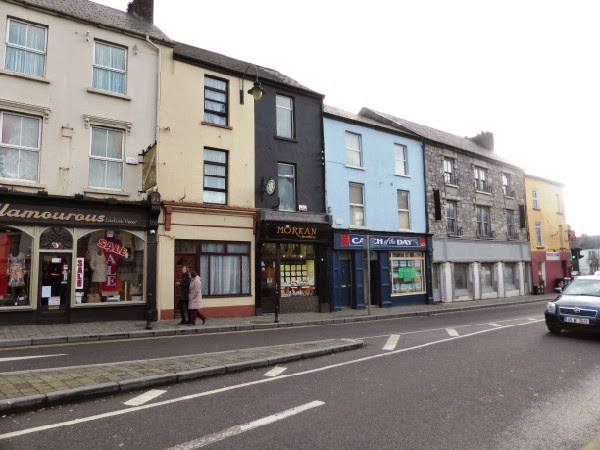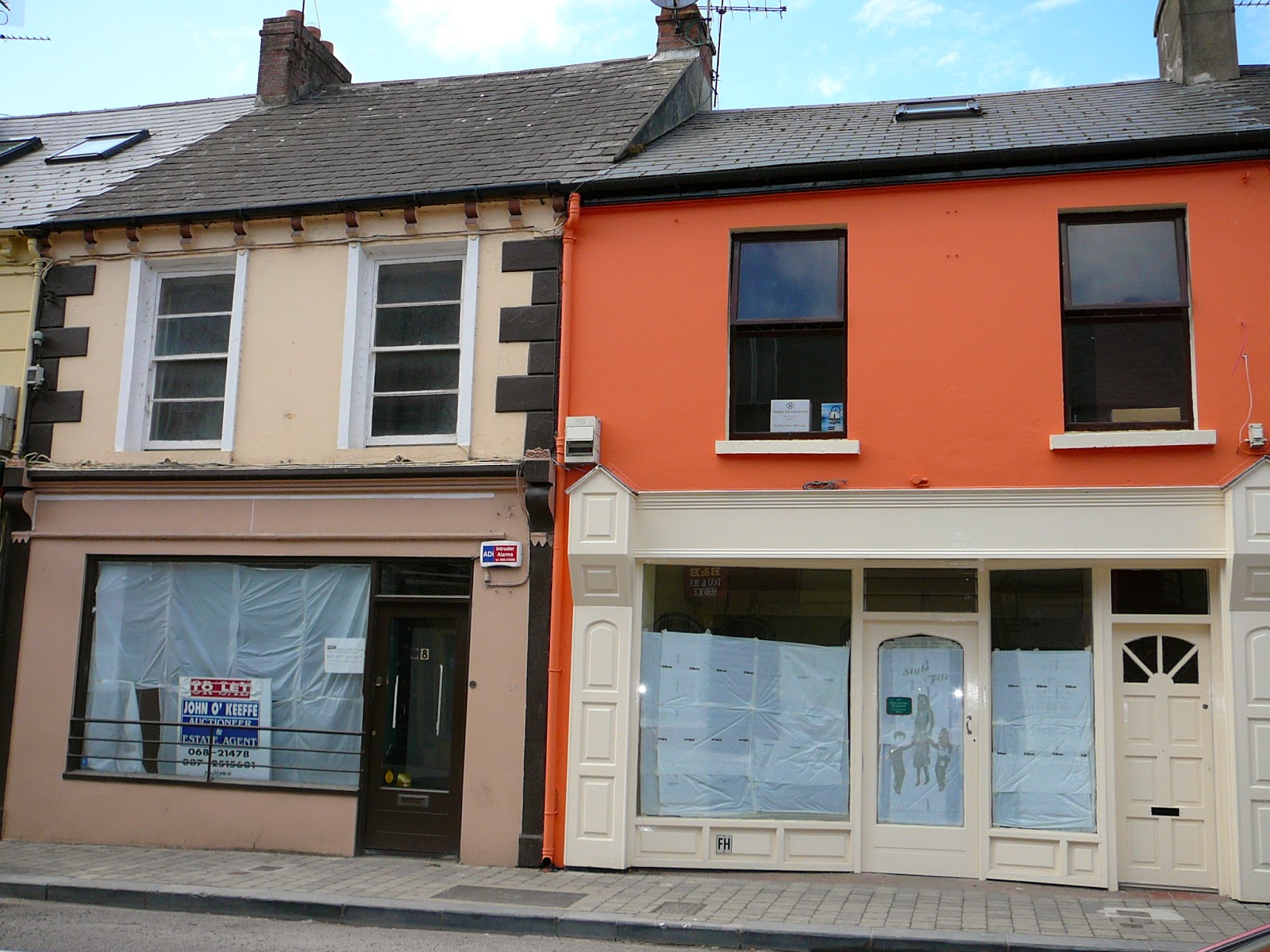 <<<<<<<<

Stunning aerial photos from the kite man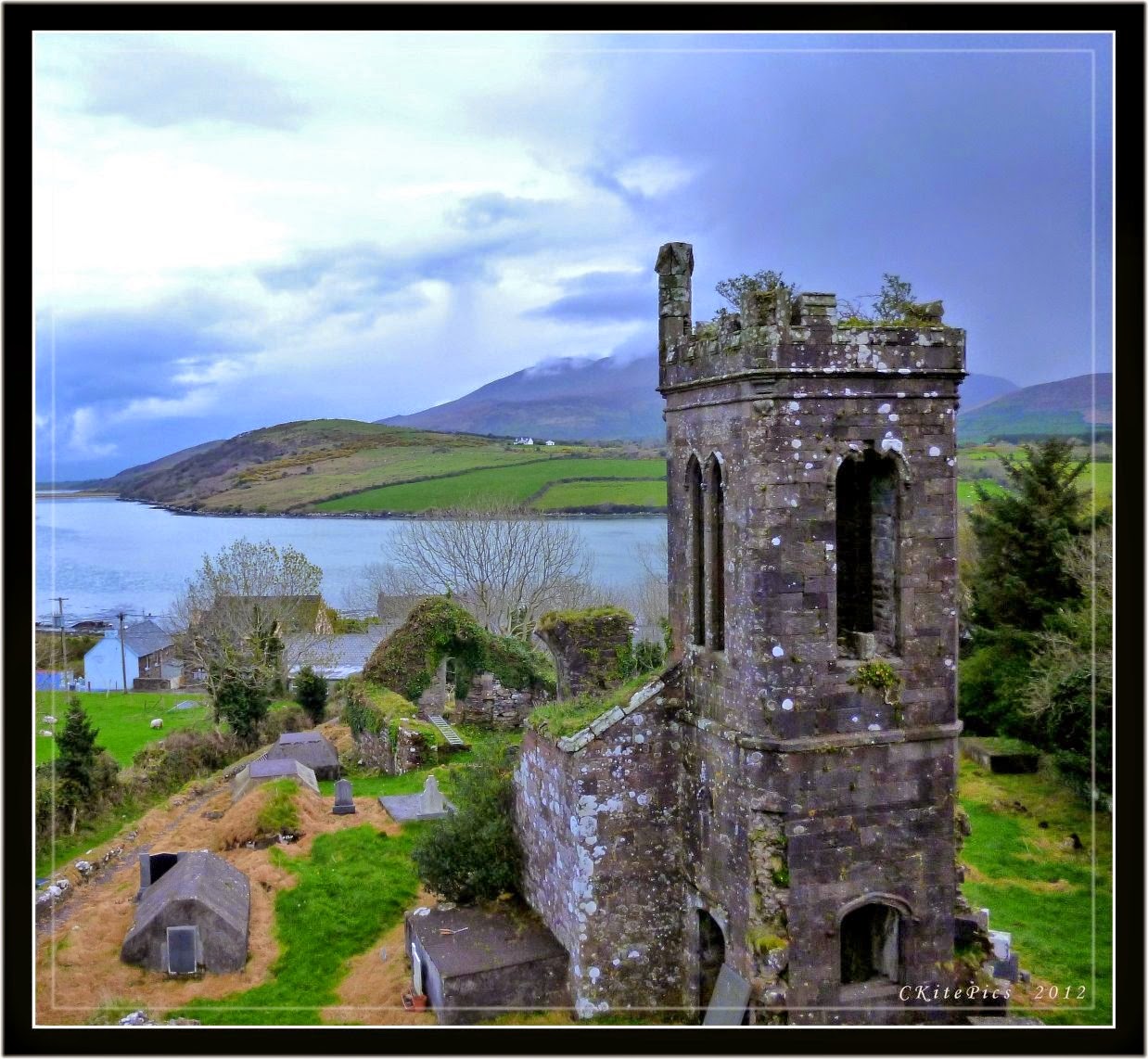 Cloghane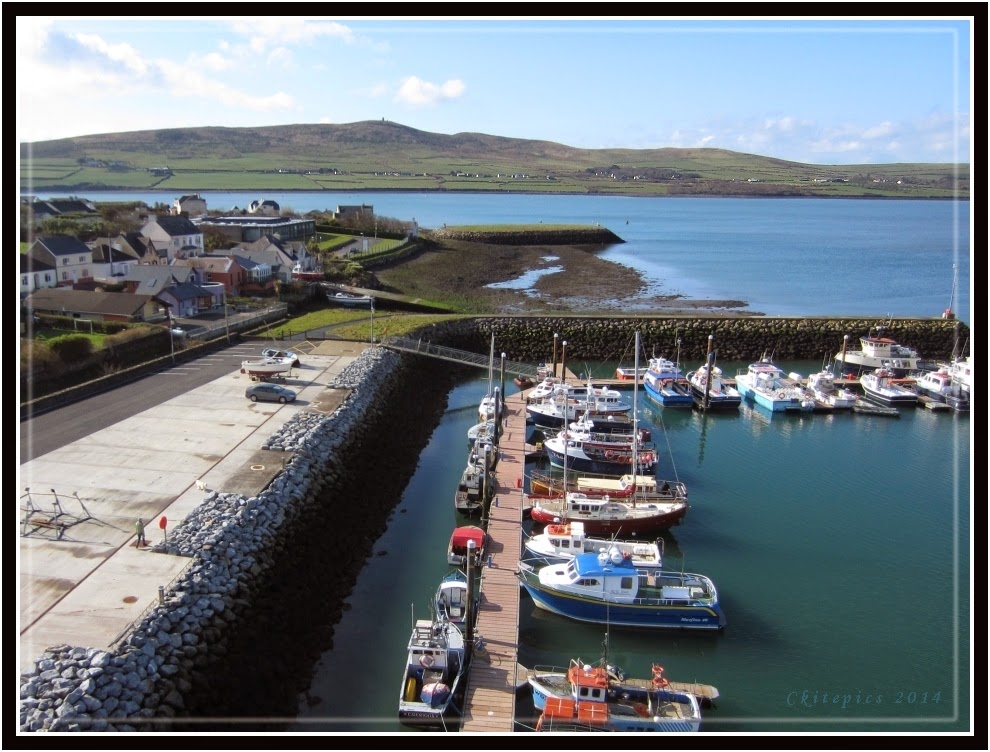 Dingle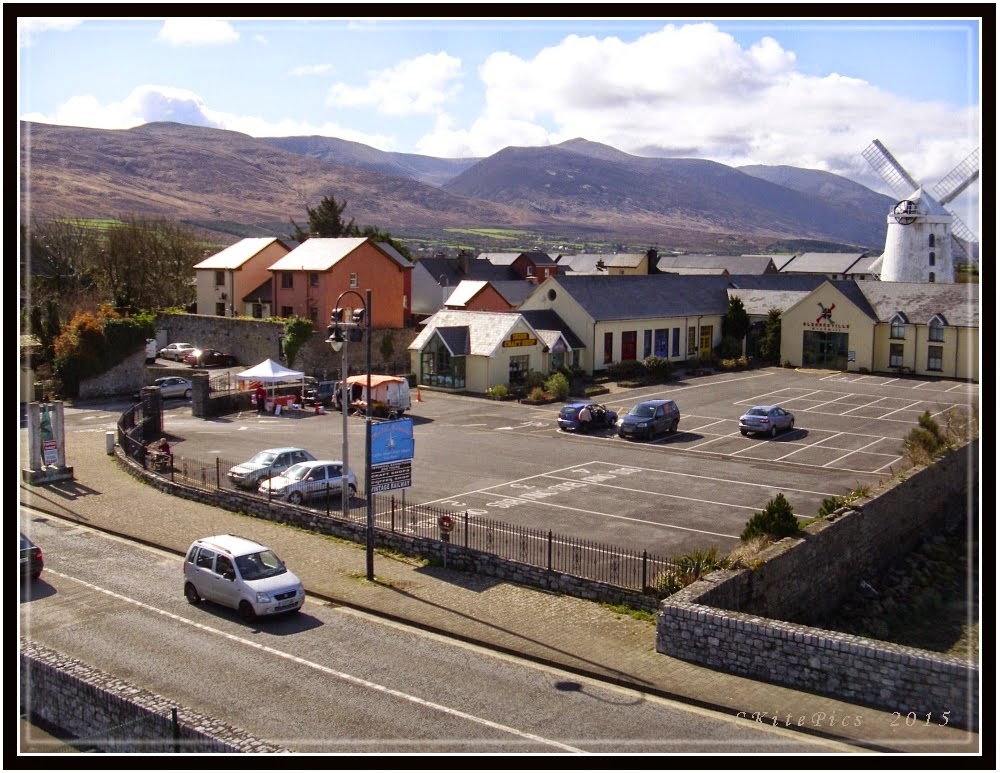 Blennerville