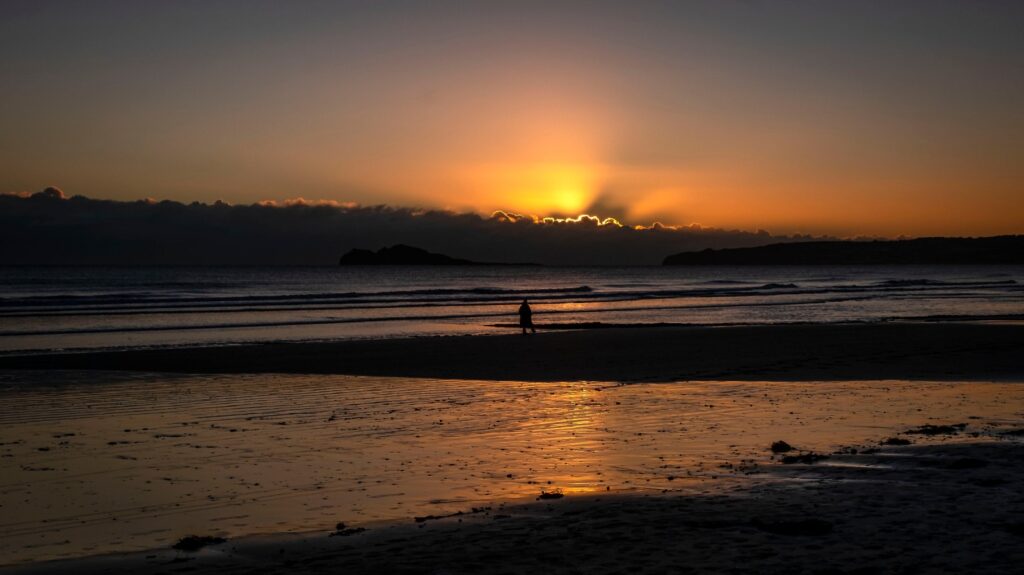 Early morning in Portmarnock in Winter 2021…..Photo : Éamon ÓMurchú
<<<<<<<<<<<
That was then and This is Now
What a difference a year makes, in Listowel street names?
Information from Vincent Carmody's Snapshots of an Irish Market town.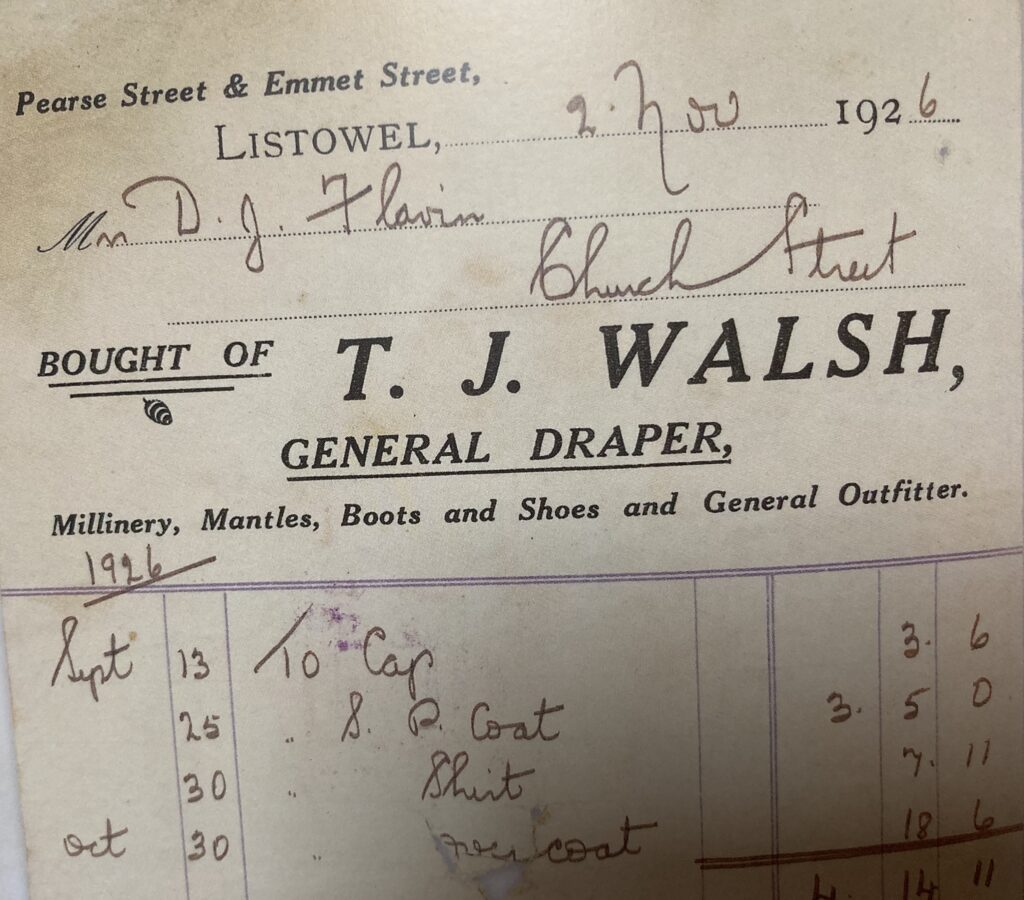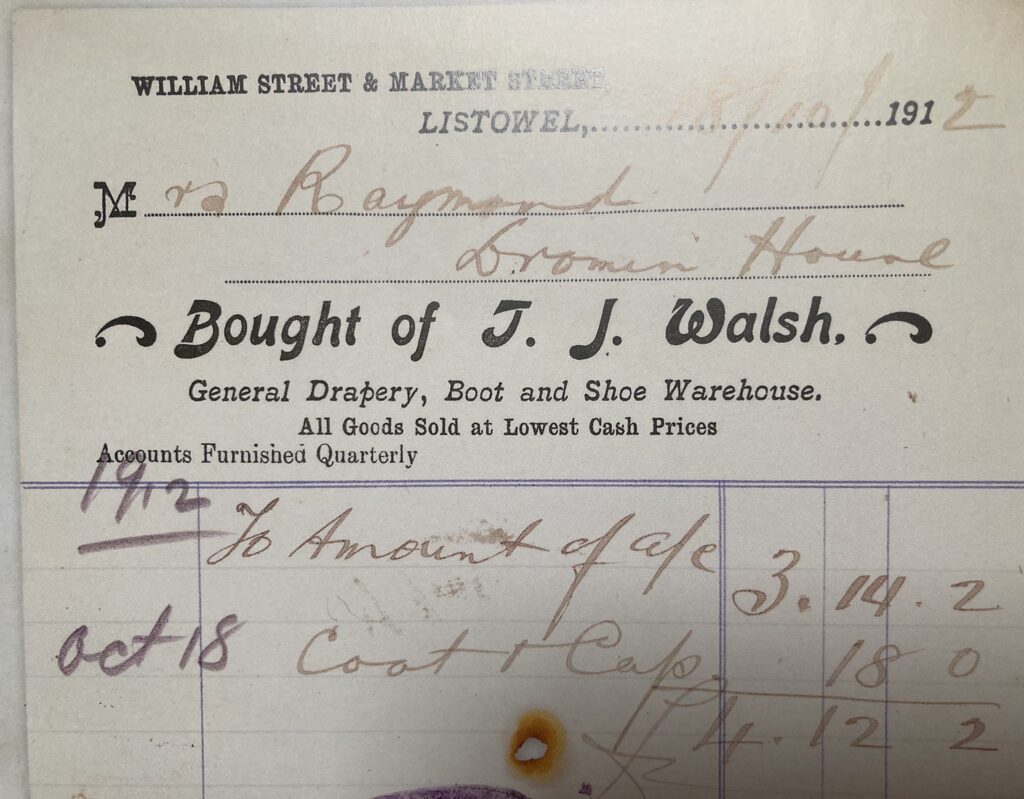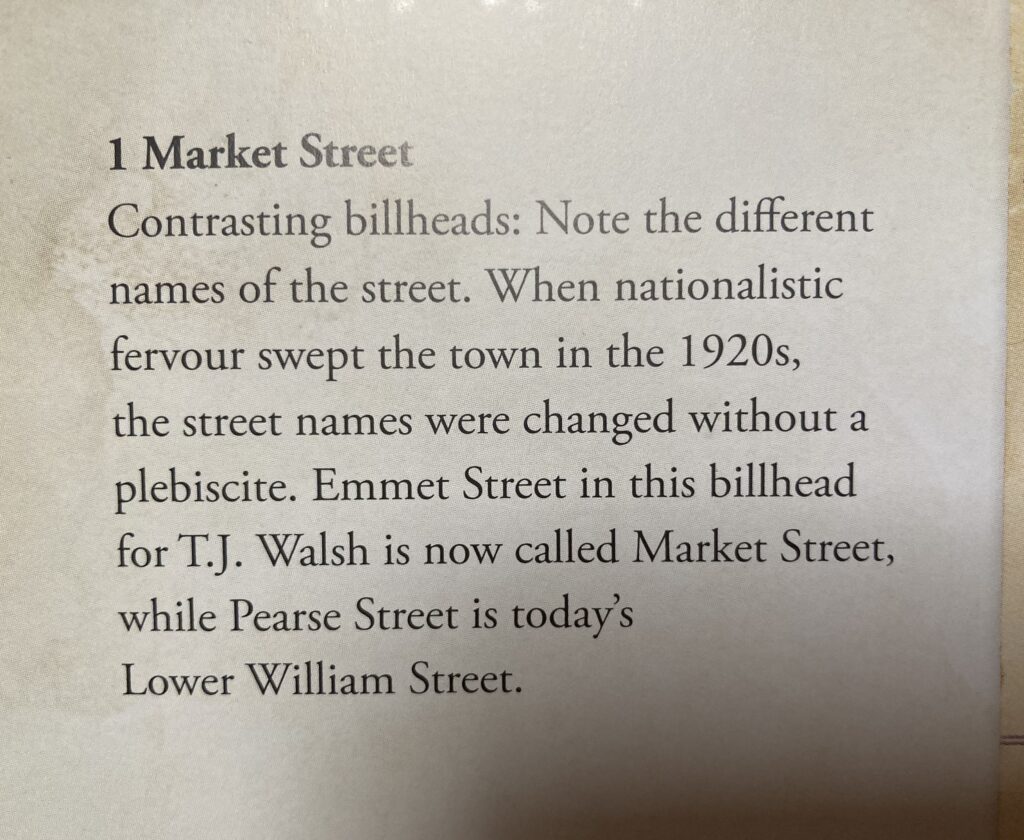 <<<<<<<<<<<<<<<
Marbles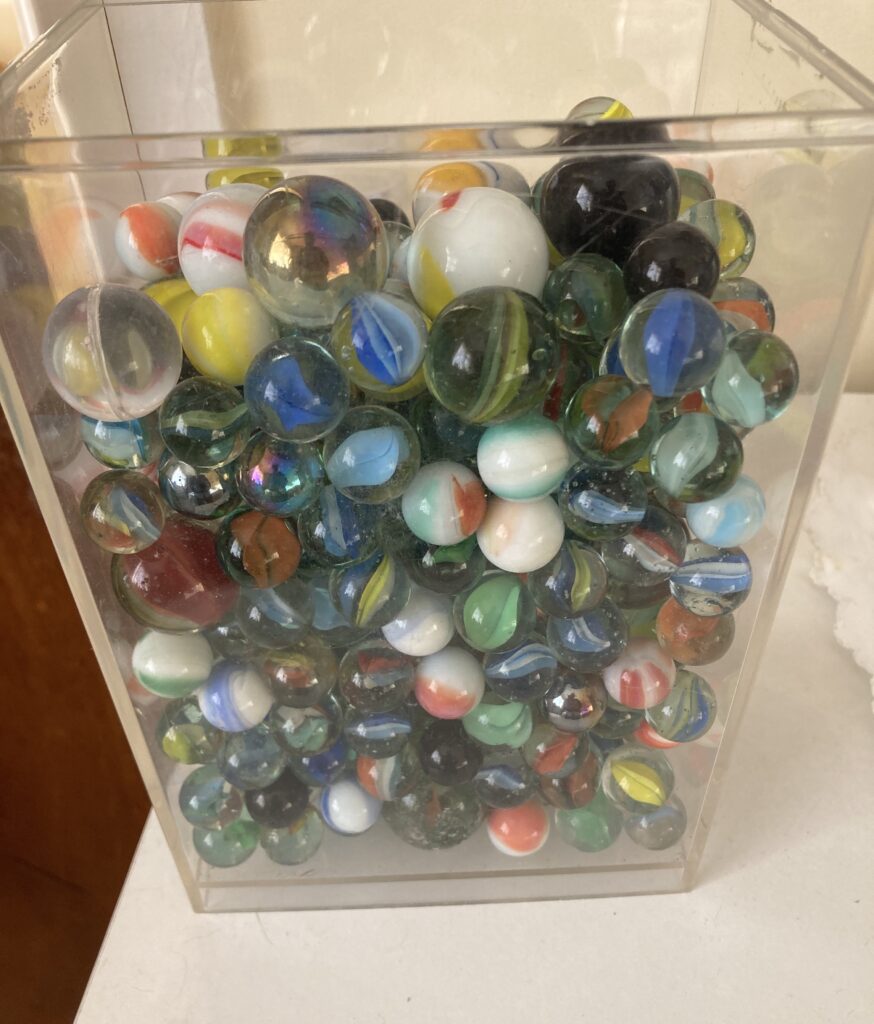 We used to call them glassy alleys. They certainly looked like glass but I dont know if they were made of glass really. They were certainly smooth and colourful and in my childhood very much the domain of boys.
Gender stereotyping was rife in my youth. Boys didn't play with dolls. Girls didn't play with guns or marbles.
<<<<<<<<<<<
Our Perennial Christmas Song
Christmas is a time for ritual. Part of Listowel Connection ritual is the inclusion of this song at this time of year. Master MacMahon used to teach it to his Fourth Class boys in Scoil Realta na Maidine.
The Kerry Candlelight
1
I am standing here in Euston, and my heart is light and gay,
For 'tis soon I'll see the moonlight all a-dance on Dingle Bay.
So behind me, then, is London, with the magic of its night,
And before me is a window filled with Kerry Candlelight.
Chorus
'Tis the lovely light of glory that came down from heav'n on high,
And whenever I recall it, there's a teardrop in my eye.
By the mountainside at twilight, in a cottage gleaming white,
There my true love sits a-dreaming, in the Kerry Candlelight.
2
She'll be waiting by the turf fire; soon our arms will be entwined,
And the loneliness of exile will be lost or cast behind,
As we hear the Christmas greetings of the neighbours in the night,
Then our hearts will beat together in the blessed Candlelight.
3
Now the train is moving westward, so God speed its racing wheels,
And God speed its whistle ringing o'er the sleeping English fields,
For I'm dreaming of an altar where, beside my Breda bright,
I will whisper vows of true love in the Kerry Candlelight.
Bryan MacMahon
<<<<<<<<<<<
Cancel Culture Gone Mad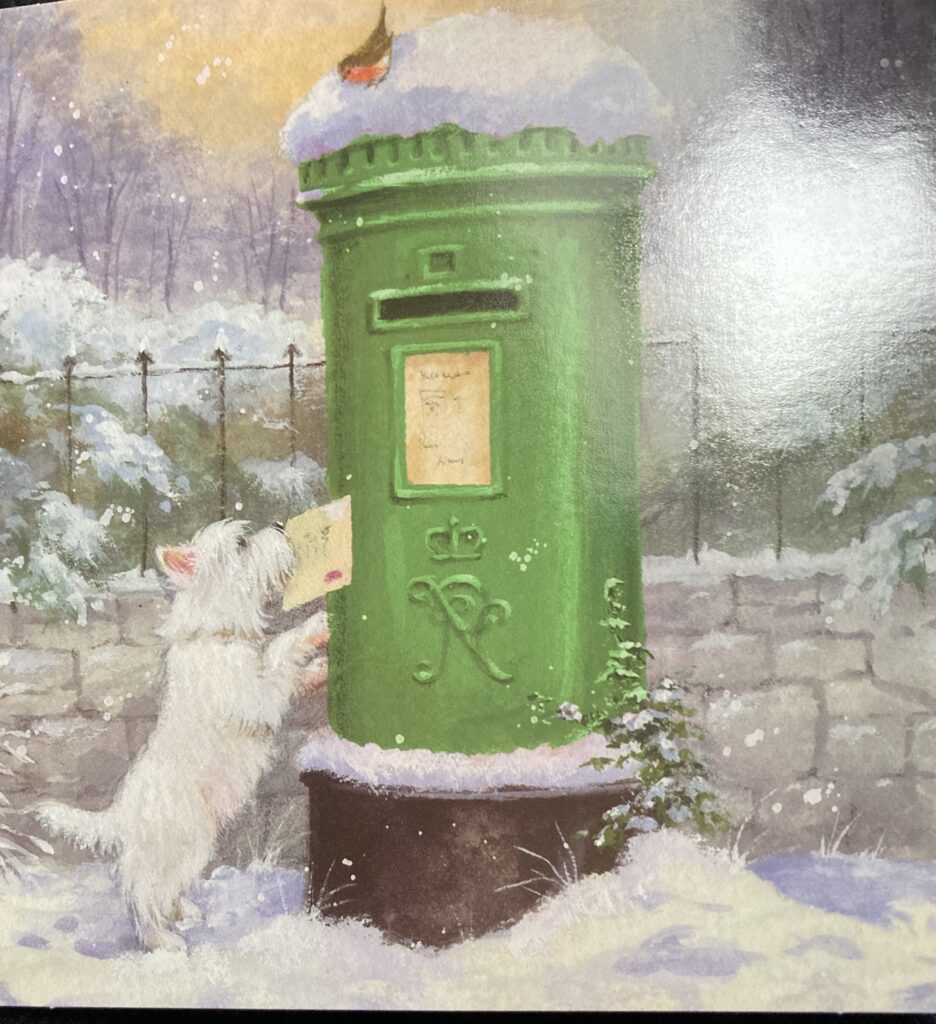 "Ireland should remove the British royal insignia which can still be seen on some post boxes, according to Sinn Féin councillor John Costelloe.
In an interview on Newstalk Breakfast, the Limerick councillor said Irish post boxes should reflect modern Irish life….."
Thus began an article by Olivia Kelleher in Breaking News.ie
"Oh no, please don't," say I.
<<<<<<<<<<<<
Don't Forget!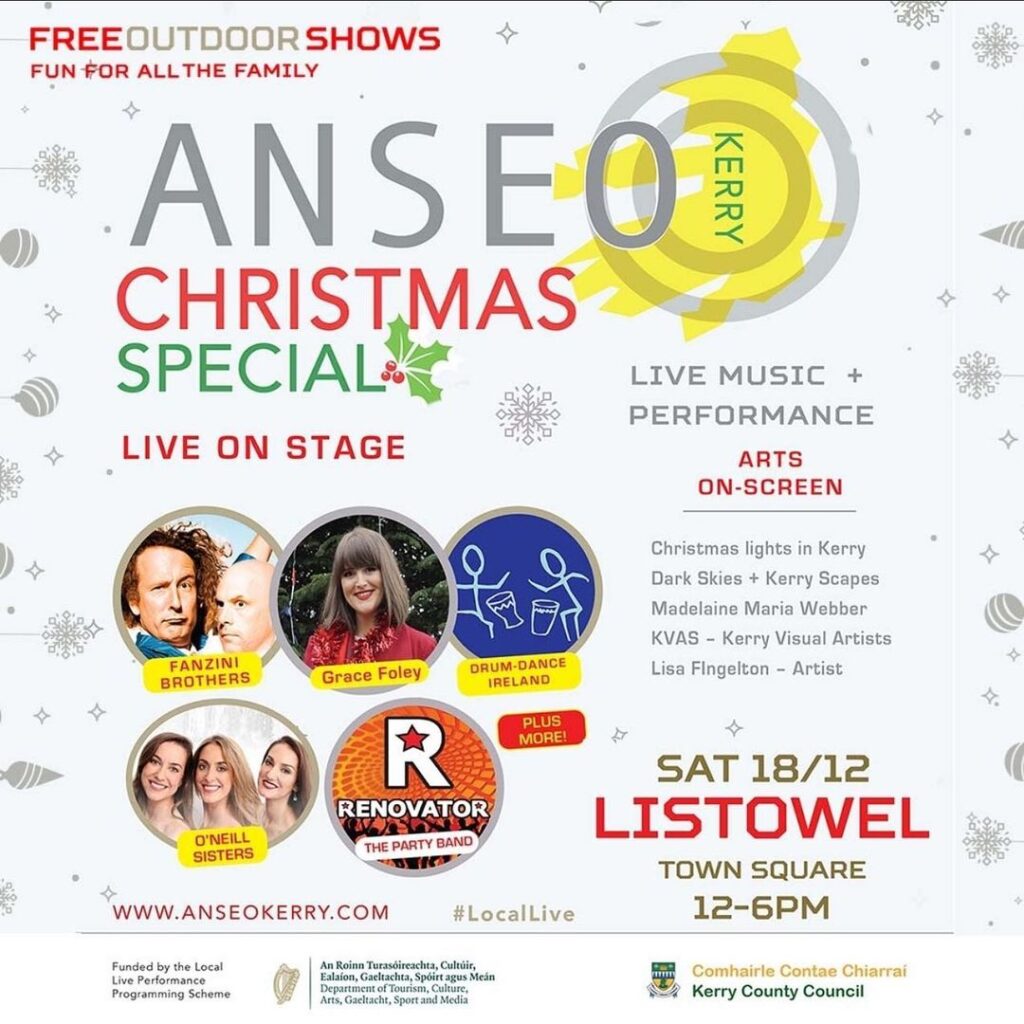 <<<<<<<<<<<
A National Treasure
Kevin Lane alerted me to the story in The New York Times and Jim Ryan helped me find the RTE coverage of it.
Here is the link to the Rte story: Rare footage of Cork and Kerry discovered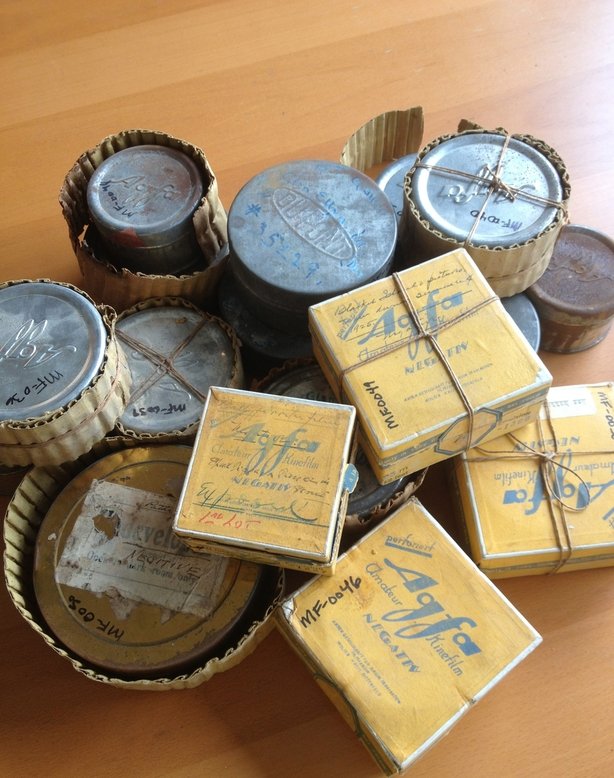 The discovery of the rare films was initiated by Mícheál Ó Mainnín, a farmer and fisherman from Baile an Fheirtéaraigh (Ballyferriter), as he sought to verify memories his grandfather had shared with him about "the American with a camera".
"My grandfather, Mick 'Neilí' Ó Mainnín, remembered this man coming around. He was collecting birds, eggs and other animals. He became very popular in the area as he had plenty money and was giving out money to anyone who brought him birds.
"My grandfather told me about a day they were fishing in Inis Mhic Uibhleáin (Inishvickillane) and they met 'the yank' on the island. He had a movie camera with him and he took a film of my grandfather, my granduncle and the Daly brothers."
Using the family story as a starting point, Mr Ó Mainnín began the task of identifying the curious "American" in the hope that his films may have survived.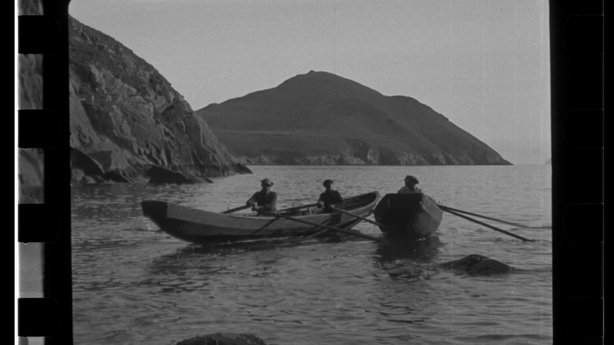 The film was shot in 1925 and 1926 and features events and people in Cork and Kerry. It is lovely.
<<<<<<<<<<<<<<