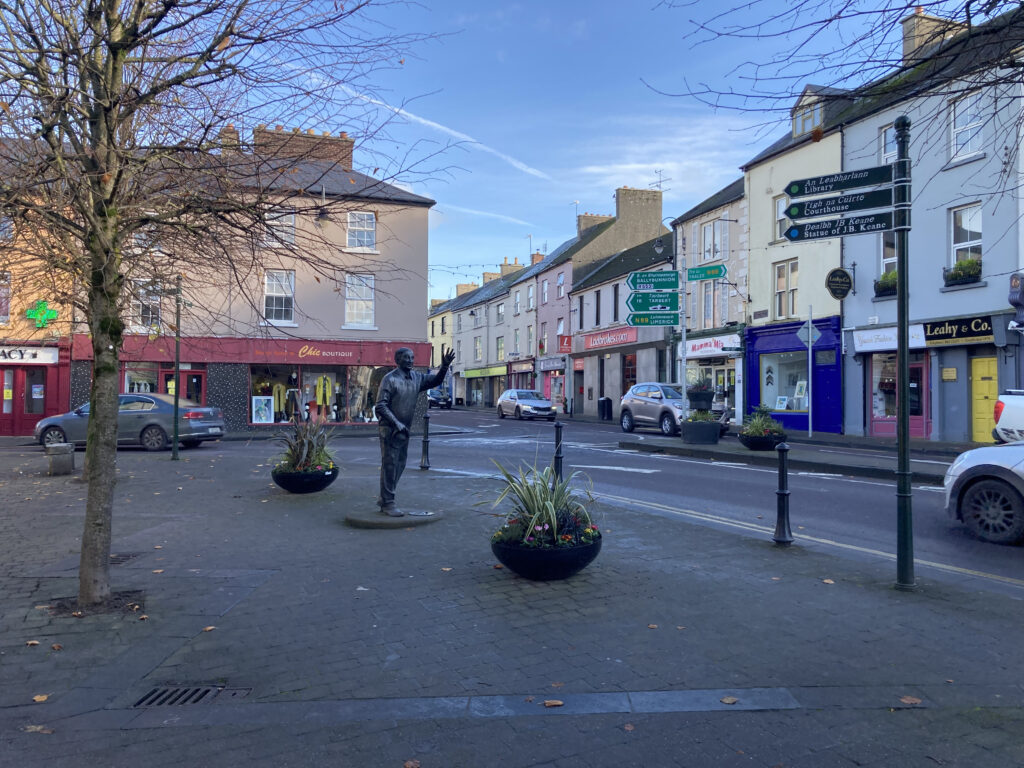 <<<<<<<<<<<
Asdee Memories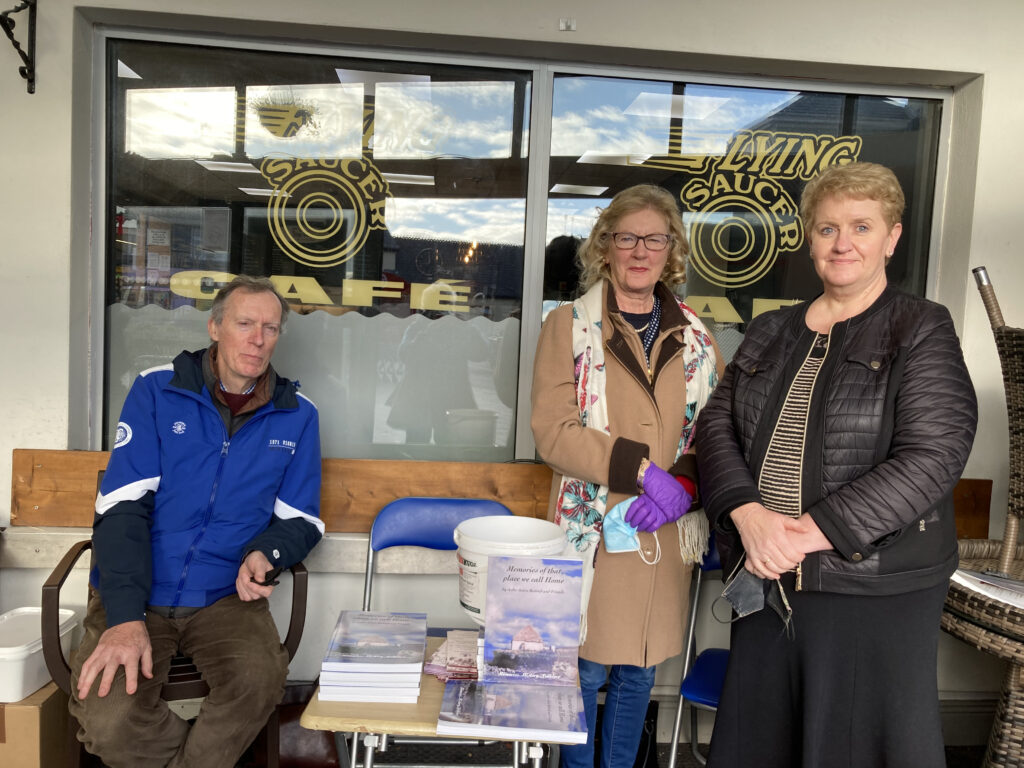 I met these members of Asdee Active Retired Group in Garvey's Super Valu. They were promoting their great collection of memories and lore.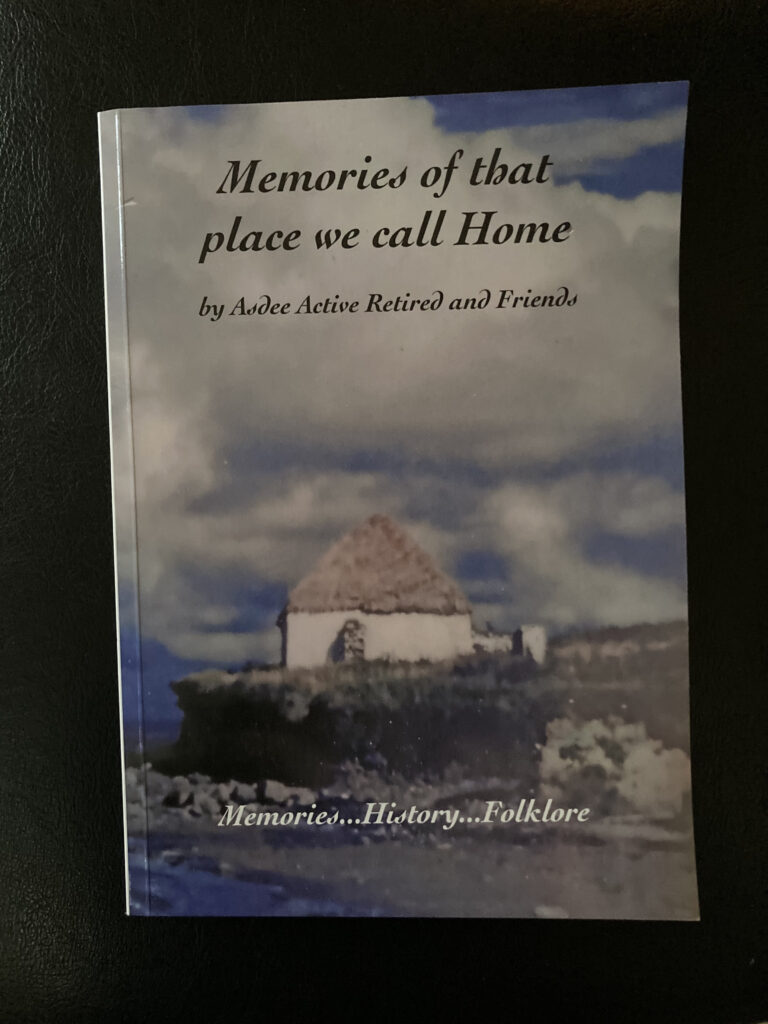 Do you know what a losset is?
I didn't until I found out all about it and it's biblical connections from a lovely lady, Noreen Dineen. Noreen remembers going to school in the 1930s when there were few facilities, no creature comforts and life was tough.
This delightful book is the first draft of Asdee history. It is full of precious reminiscences, old photographs and it preserves words used locally for a generation that is fast forgetting them.
I bought this window into the past as much for the next generation as for myself.
<<<<<<<<<<
Christmas at Listowel Garden Centre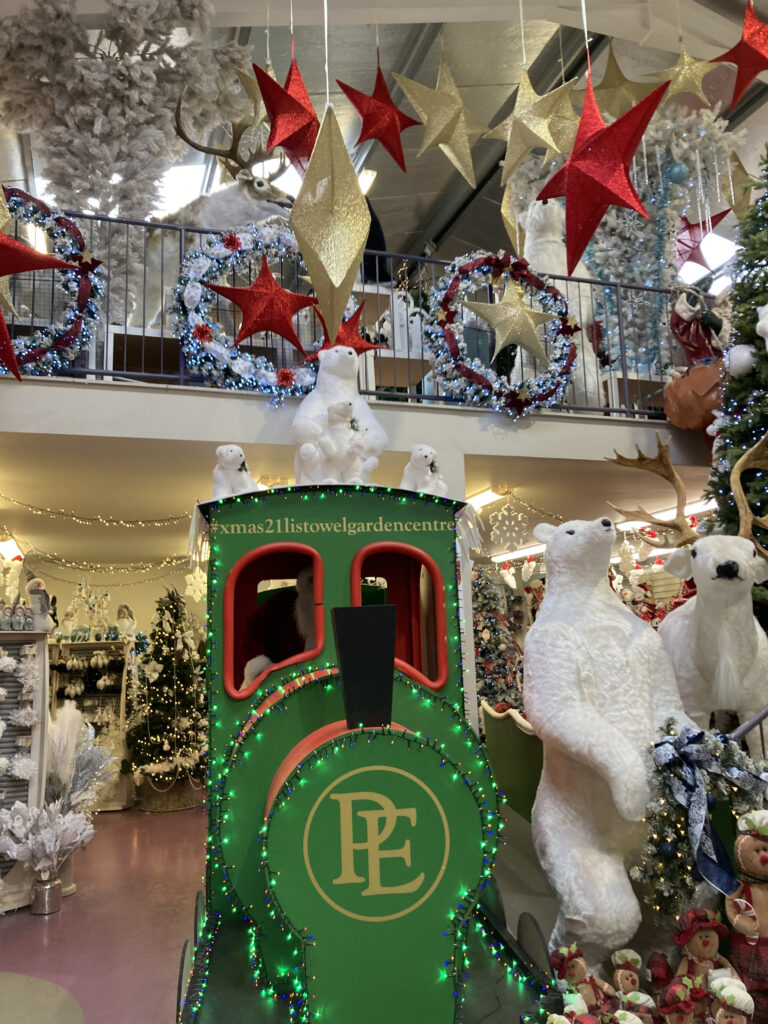 It's still November but this Christmas display is just the ticket to raise expectation levels for the season still to come.
<<<<<<<<<
Then and Now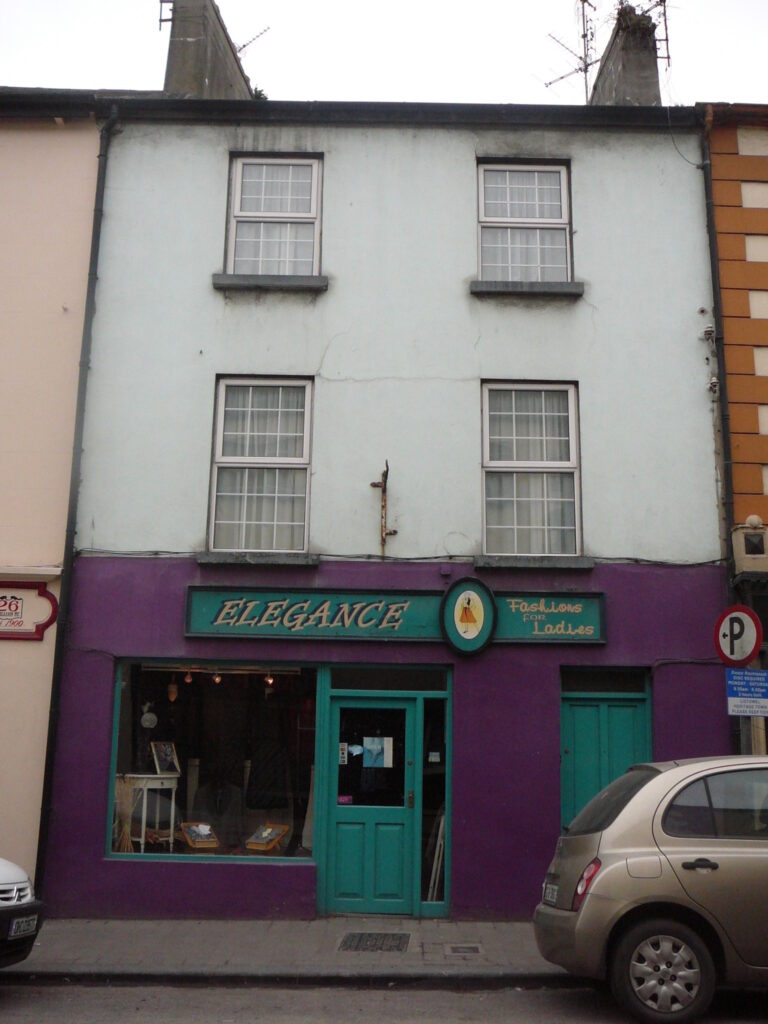 William Street 2007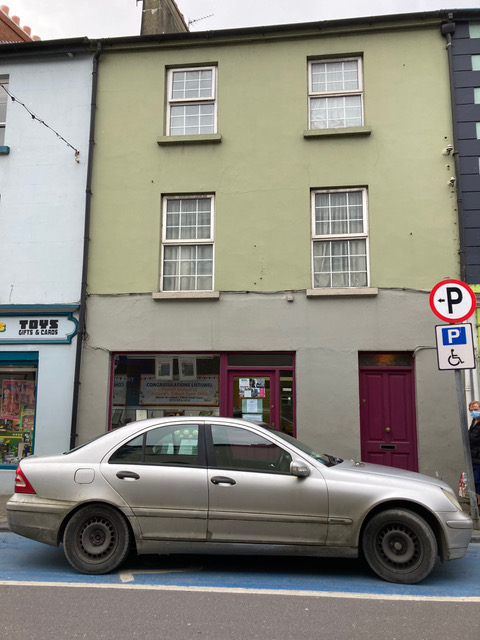 <<<<<<<<<<<
Main street in November 2021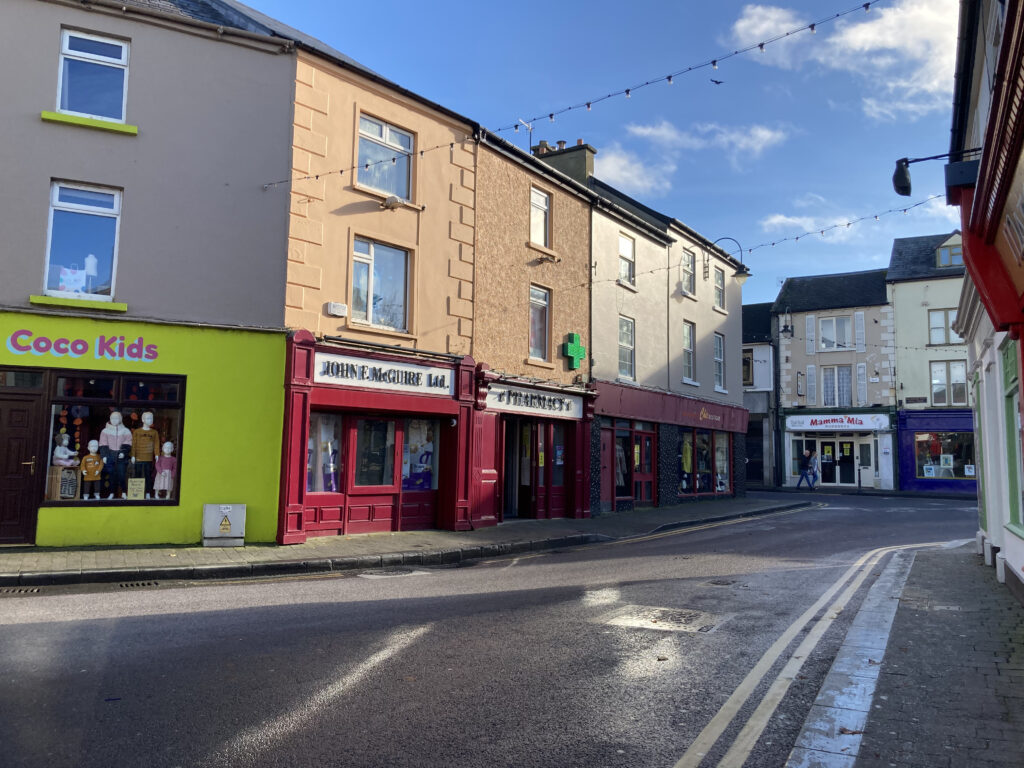 <<<<<<<<<<<
A Listowel Fact
Listowel's trade history began with the laying out of the market square in 1697. Fairs and markets were held regularly and Listowel was a busy town.
In 1829 the Big Bridge was built and this was a game changer. the Mail Road in 1827 and the Cork line in 1829 also made access to outside markets easier. In particular The Cork Line to Abbeyfeale and Newmarket meant a saving of 37 miles for the car men going to the Cork Butter Market. Before that they had to go through Killarney.
The railway came to Listowel in 1880. The Lartigue Railway was built in 1889
<<<<<<<<<
A Few more Names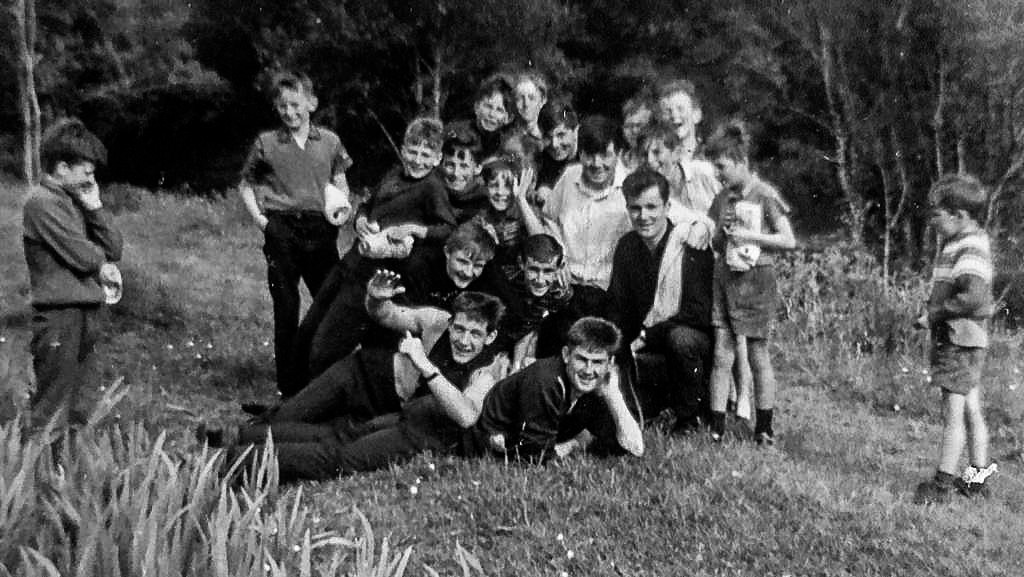 In Seán Keane's lovely old photo we already had these names
Eamon O'Connor is lying in front with his hand to his head. On his right (left in photo) is Eamon Leahy. Behind him is his brother, Tadhg Leahy, beside him behind Eamon O'Connor is Ciarán ÓMurchú. Buddy Scanlon is the boy with the towel over his shoulder. Behind him is Monty Galvin and Toddy Scanlon is behind Monty.
Since publishing the photo we have a few more memories jogged.
Gerard Leahy recognised the little boy on the right looking on at the big boys. It is Gerard himself wearing the Fair Isle jumper his mother hand knitted for him.
Ned O'Sullivan saw "Paddy Fitz of Charles Street and possibly Peter McElligott of Bedford."
Julie Gleeson thought that Michael Brennan and Eoin O'Neill might be in the picture.
<<<<<<<<<<<<<<<<<<<<<<<<<<<