Listowel Postal workers, 1937
Vincent Carmody shares this great photo with us. He has all of the names and even a story about the taking of the photo.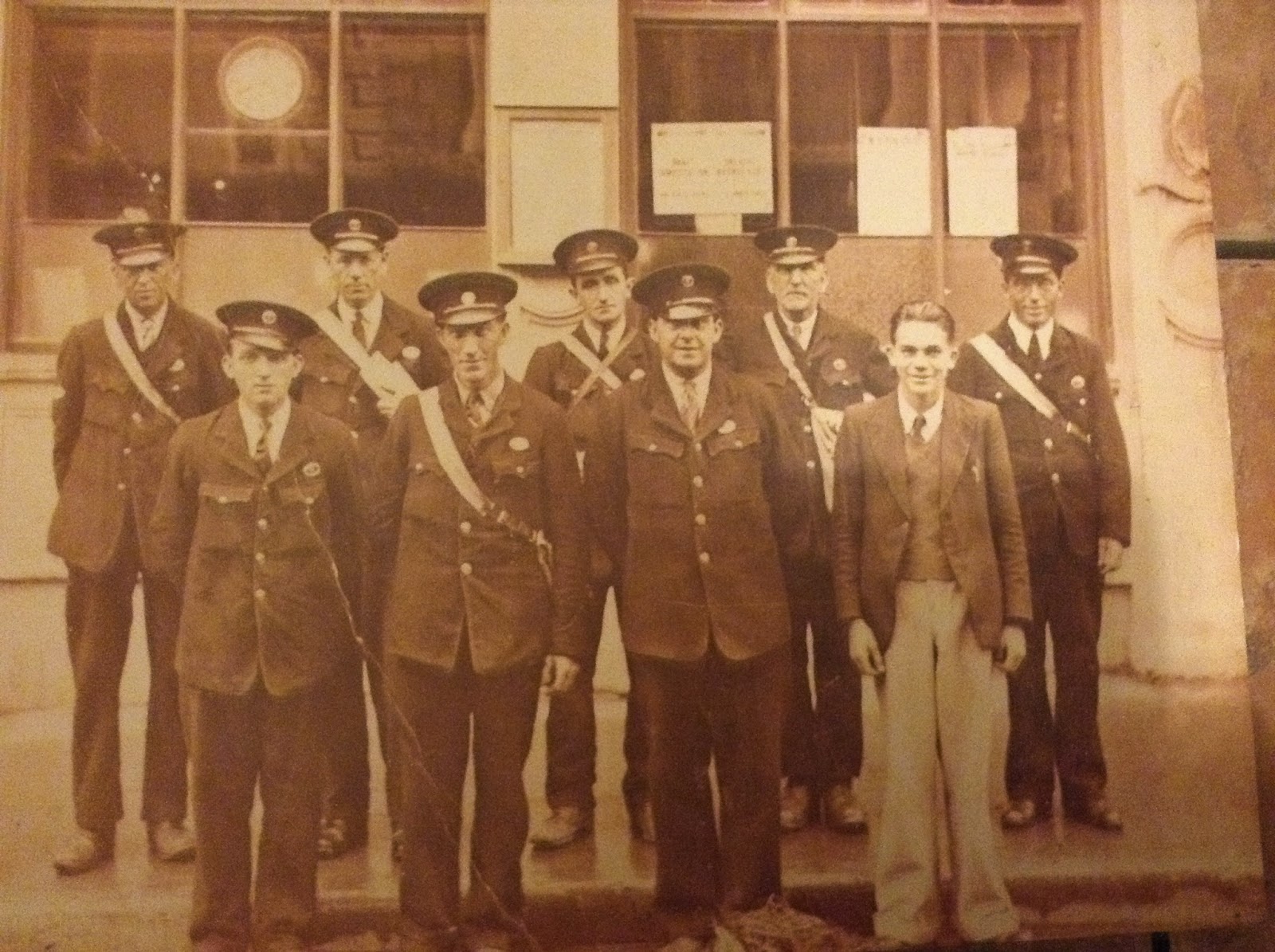 Back: Dick Broderick, Denis Horgan, Denis Stack, Tim Kelly, Paddy Moloney.
Front, Denis Dalton, Johnsie Reidy, Mick Enright, Jim Bambury,
Jim Bambury was a clerk in the office and an avid photographer. The morning the photo was taken, he organised the group and delayed the shot until he was in position himself.
<<<<
Vincent also told us a bit about the history of the post office in town.
The current post office in Upper William St. was previously a public house (and bakery at an earlier time) owned by Doctor Timothy Buckley and his two sisters Delia and Molly. In all, they had five houses in Upper William Street.
I was working in Tralee in the very early 1970's when An Post ( Then Dept of Post and Telegraphs) bought the property, knocked it and rebuilt what is there now. I am fairly sure that Vincent De Paul were major beneficiaries as the Buckleys were unmarried and the Doctor was very acive in V de P society all his life. It was the first custom built and An Post owned post office in town.
Previous to this the post office was where Griffin's butchers are now. This was rented from Niall Stack's family.
Before that the office was located where Fashion Figure is now. This building was built by the Stack-Gibson family and came into Tom Walsh ownership when he bought the corner house.
The above photo was taken outside that building in the mid to late 1930's. On the window are pamphlets advertising the draft constitution of 1937, which was ratified in December 1937. This was the first Listowel office to have a company Postmaster.
Prior to this it was contracted out and the office was at 14 Main Street, ( see page 175, Snapshots), before that again, it was in the Square, again check the book ( page 197) .
<<<<<<<<
Blennerville in the snow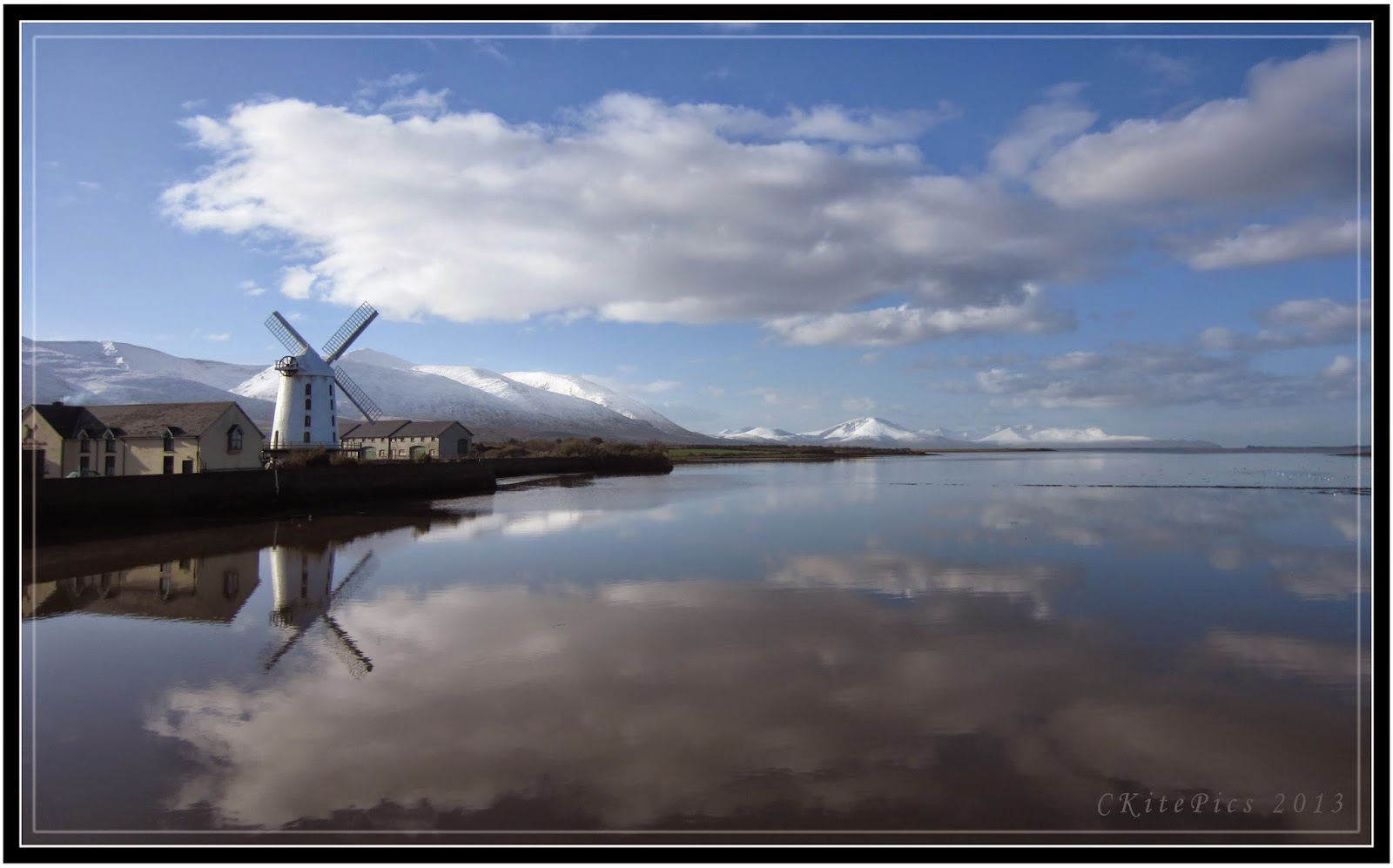 This picture was taken by a photographer who attaches a camera to a kite to capture some amazing aerial views. You will find lots of more lovely photos on his blog; http://ckitepics.blogspot.ie
Some stunning views of the Dingle peninsula.
<<<<<<
Mike the Pies celebrating 100 years in business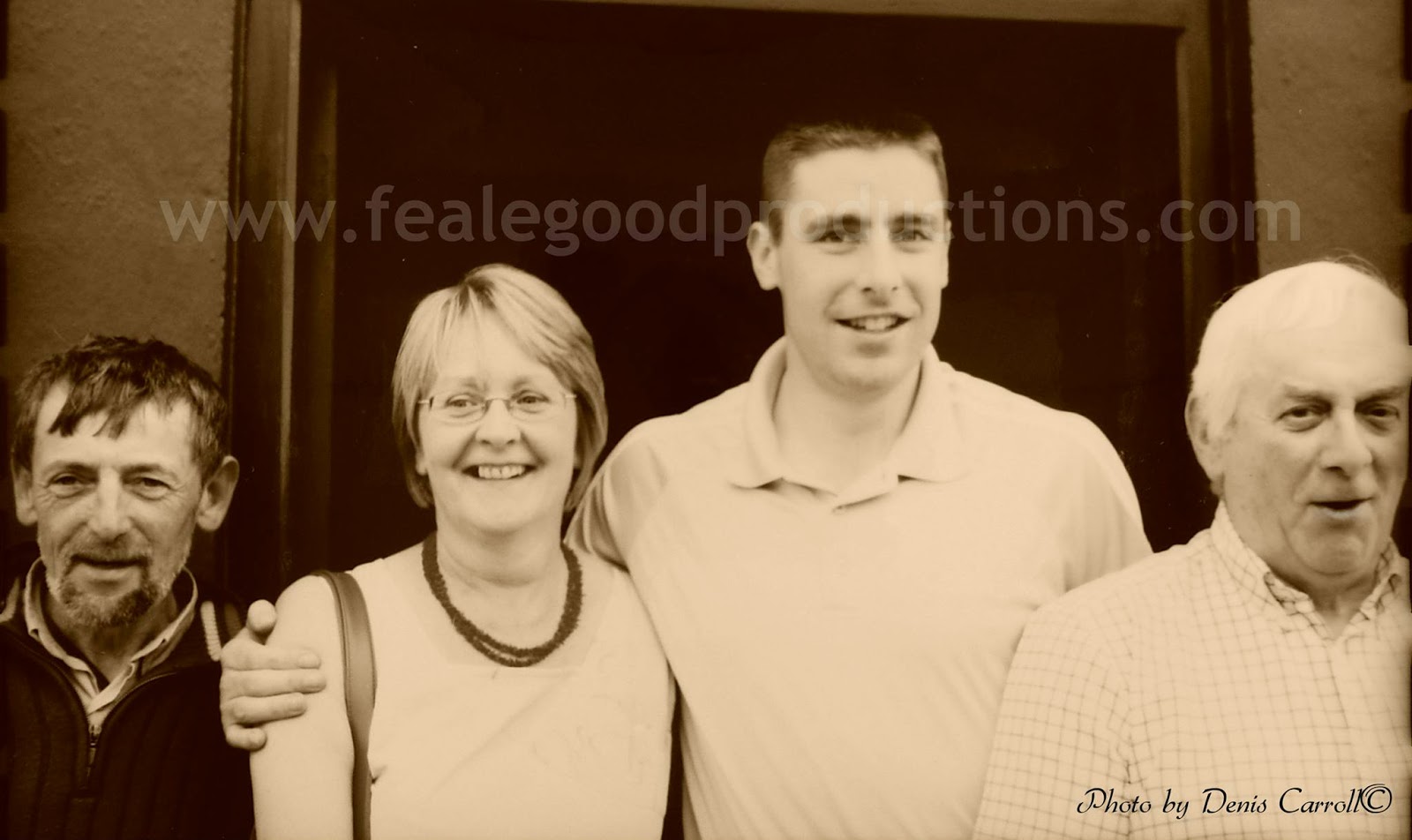 Denis Carroll posted this great photo on Facebook
<<<<<<<
Dillons and Scullys


Pat Del Savio, whose mother was Theresa Dillon of Listowel sent me this photo from her family album. Pat's mother was a sometimes child minder for the Scully family and the caption she put on this photo was Babins Scully (in white dress) and friends.
Has anyone any idea who the "friends" are?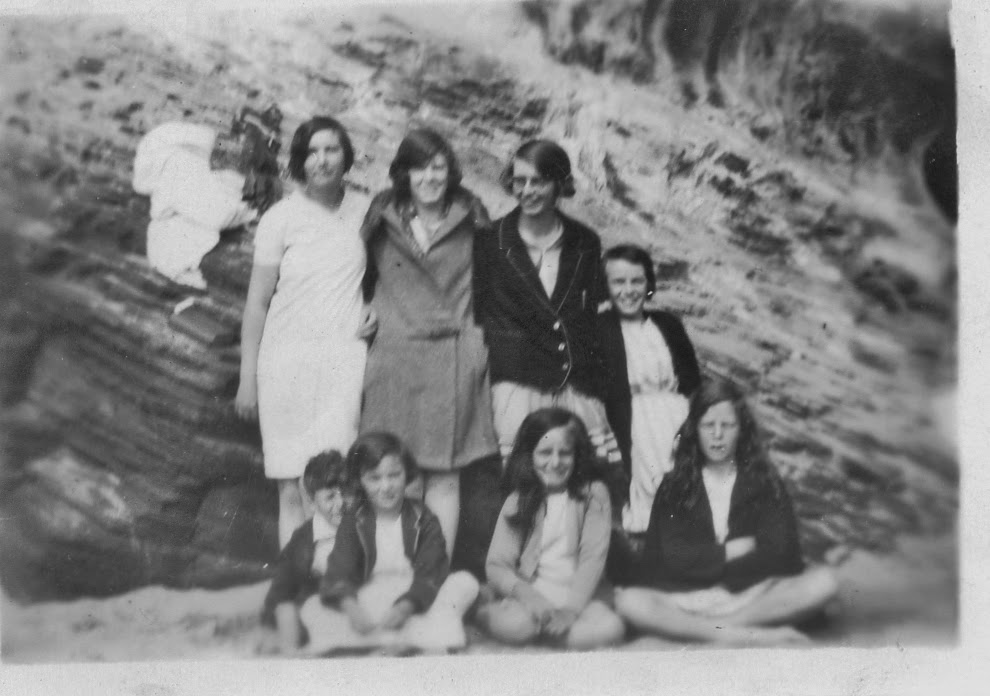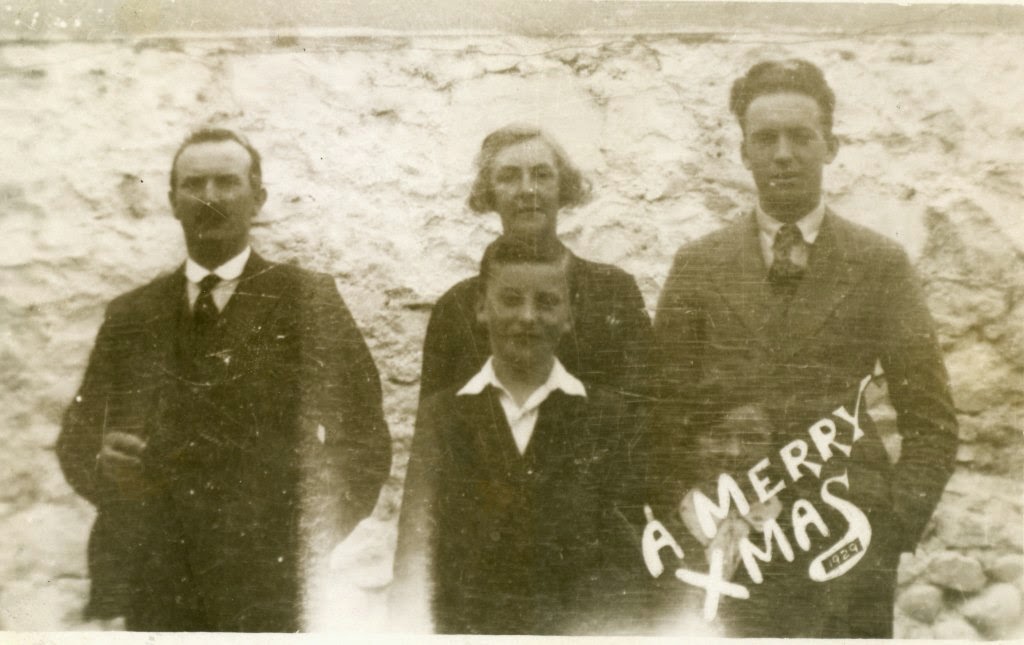 This is a picture of the Scully family.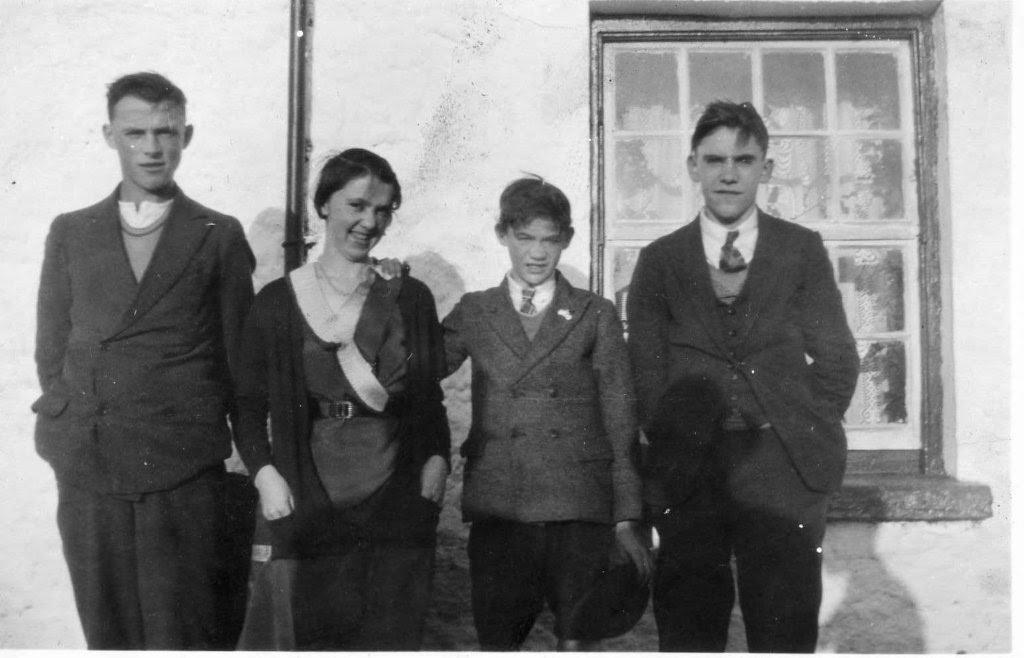 These are the Dillons, Jimmy, Theresa, Tom and William. The Dillons came from Gurtcreen
<<<<<<<
The north wind doth blow and we shall have snow
And what will poor robin do then, poor thing…..?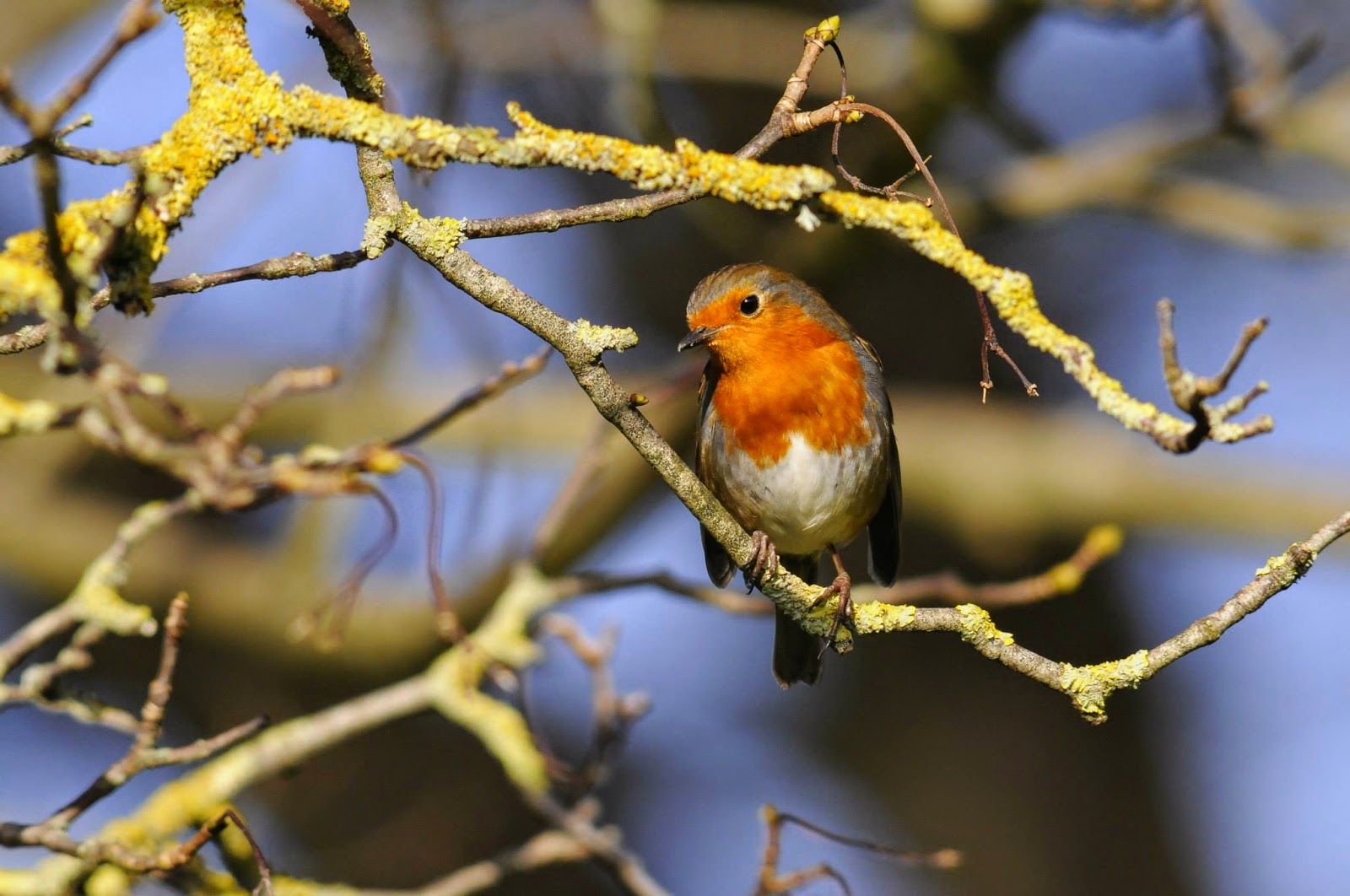 (photo: Timothy John MacSweeney)
In these cold days remember our feathered friends. They would appreciate a few fatty scraps.