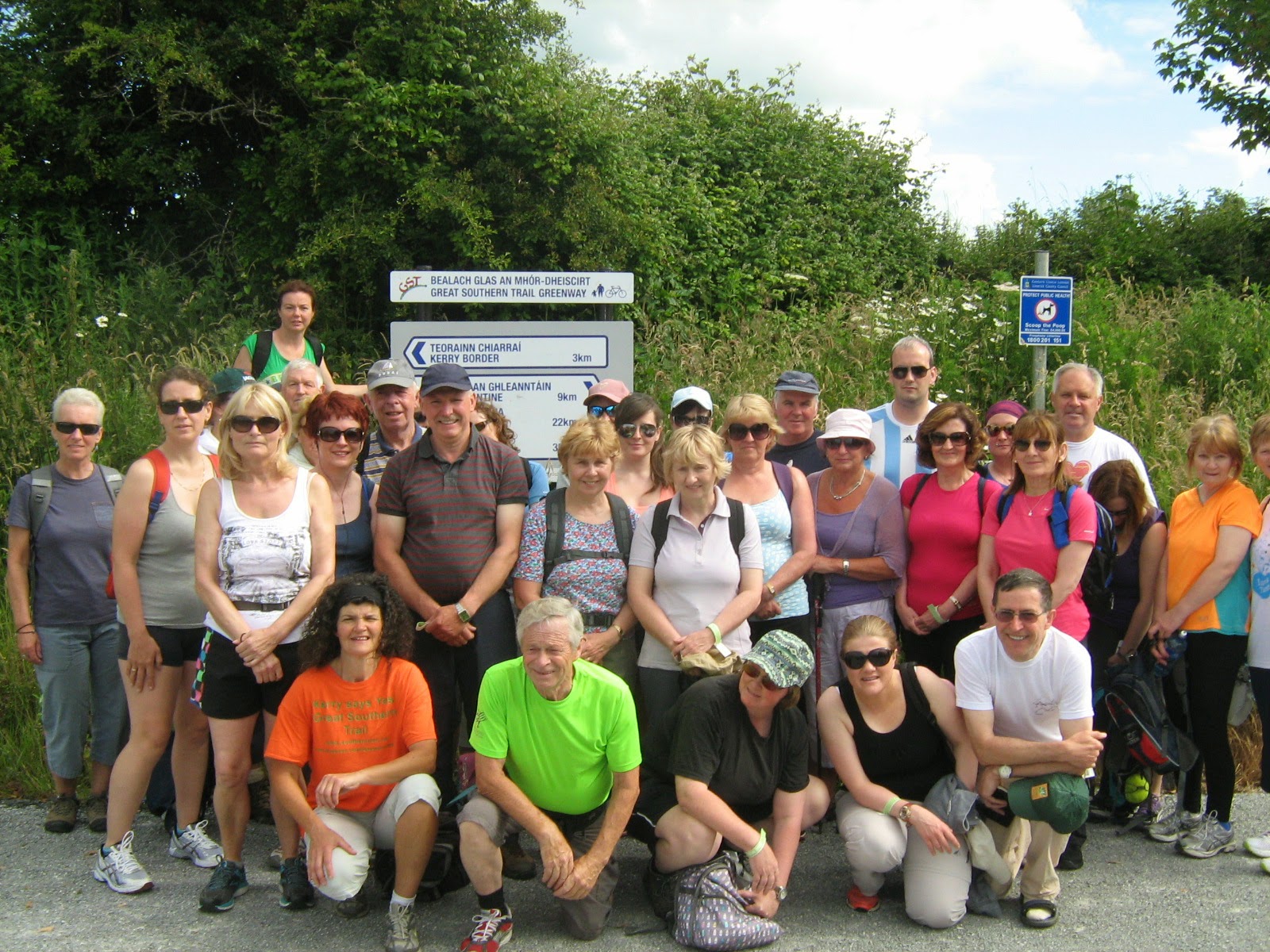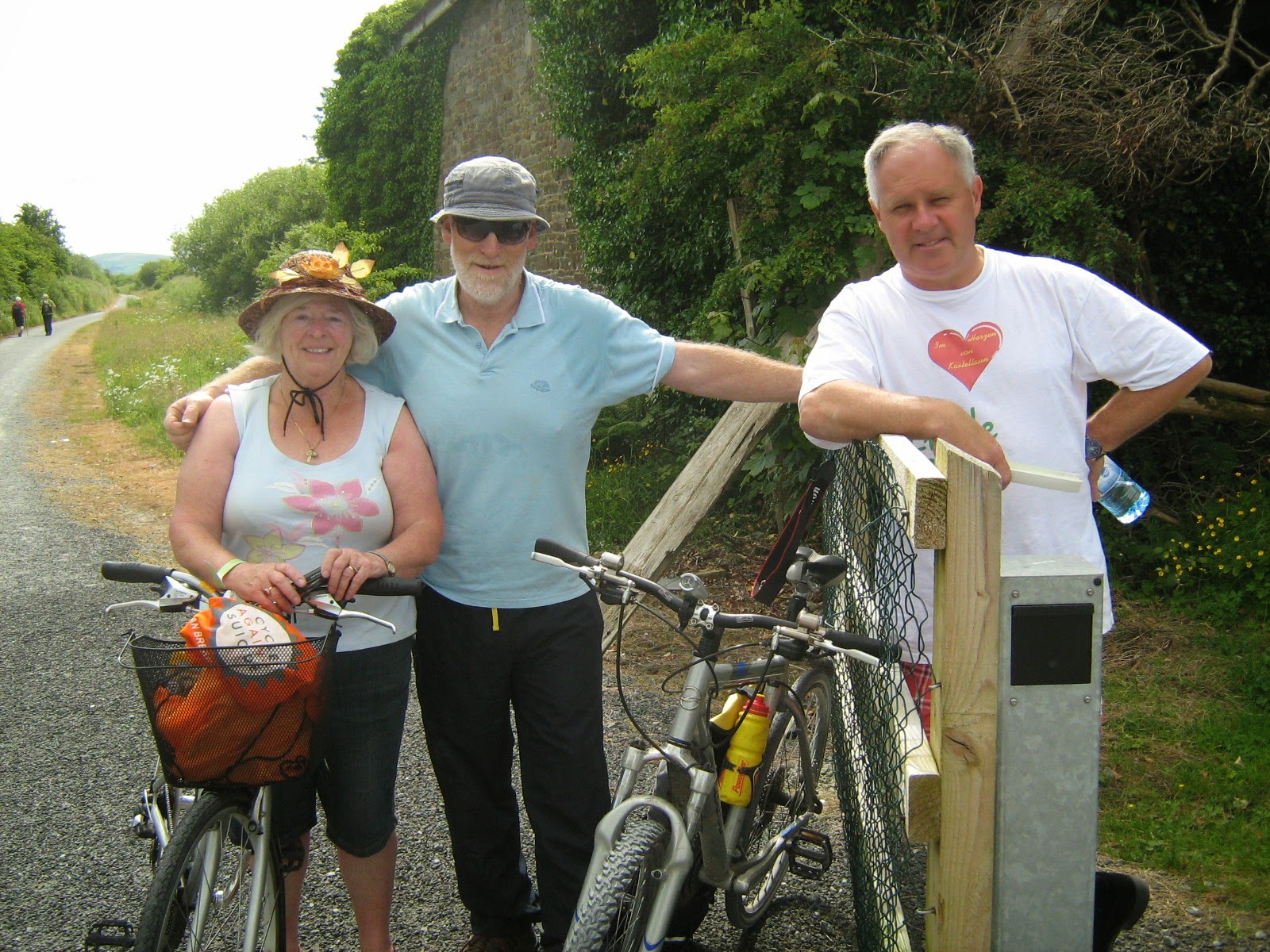 Ron McCoy, Liam Downes and Denis MacAulliffe
On June 21 2014 about 50 participants took on the fourth annual 22 mile mid-summer challenge of walking the Great Southern Trail Greenway from Abbeyfeale to Rathkeale. This year there was a cycle event with choices of three distances from Rathkeale, Newcastle West and Abbeyfeale to the railway summit at Barnagh on the N21. Here the Sheehan family kindly opened their Barnagh Gardens, where refreshments were served. We got crepes and homemade ice cream as well as live music and song.
One man, Liam Downes completed a duathlon by firstly cycling from Rathkeale to Abbeyfeale and then walking back to Rathkeale. Liam did this as a charity fundraiser for the Martina Tierney Fund.
(information from Fr. O'Mahoney NCW)
<<<<<<
And now for something completely different…….
Martin Sheen in Dalkey 1980
<<<<<<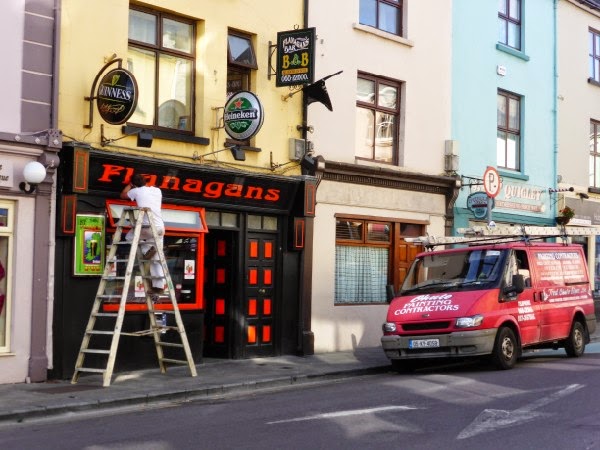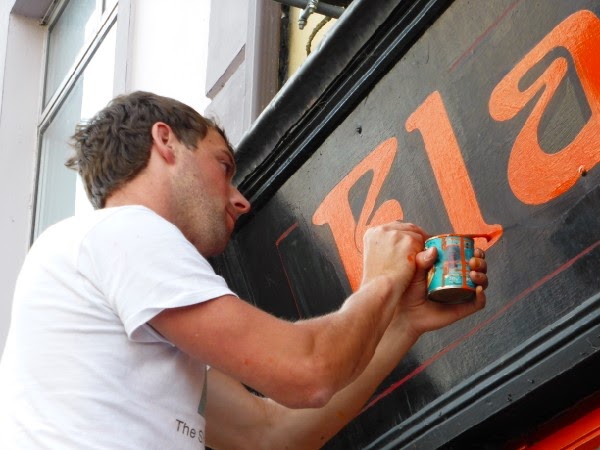 Lots of painting and sign writing going on in town these days. This is Francis Chute, a man with a pedigree as long as my arm in the sign writing business.
<<<<<<
Lough Derg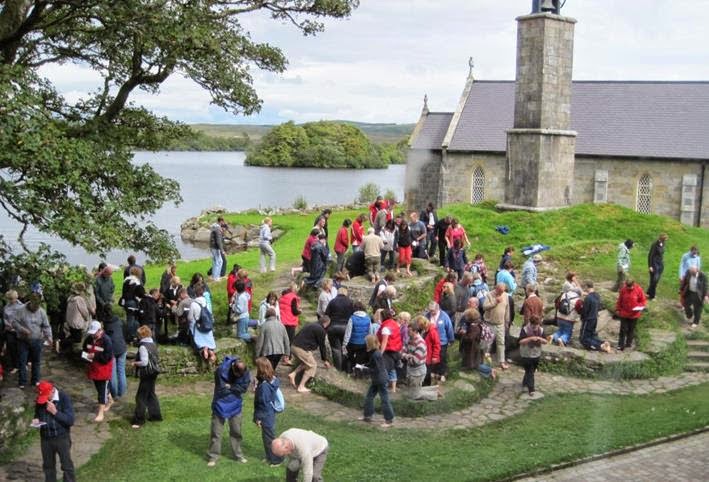 Lough Derg
For further information contact Maureen or Sharon 071 9861518 email: info@loughderg.org
Fitzpatrick Coaches (ex Listowel & Limerick) 1st – 3rd July. Contact Tim 086 2508796
Cronins Coaches (ex Cork) 5th – 7th July & 9th – 11th August. Contact Karen 021 4509090
Cashel & Emly Diocesan Pilgrimages 27th – 29th June & 25th – 27th July. Contact Fr Martin Murphy 086 3868877
<<<<<
Donal Óg Cusack wrote the best account I've read of the Suarez affair;
http://www.irishexaminer.com/sport/columnists/donal-og-cusack/donal-og-cusack-suarez-is-just-another-crazy-mixed-up-kid-not-a-bad-person-273535.html
<<<<<<,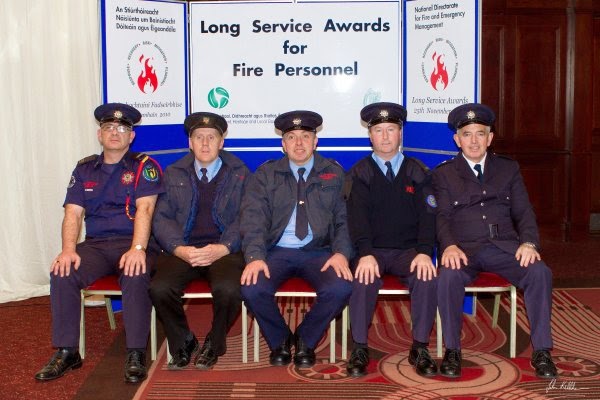 John Kelliher posted this photo of himself and others who received awards for long service with the Fire Service.
Like all emergency services great to have them, bad to need them.
<<<<<<
Among the many lovely responses I had to my post on Jim's first anniversary was a recommendation by a friend that I listen to I Just Stepped Out by Felix Dennis.
I am grateful to everyone who contacted me at this time of fond memories and sad gratitude.