We're Still Racing here in Lovely Listowel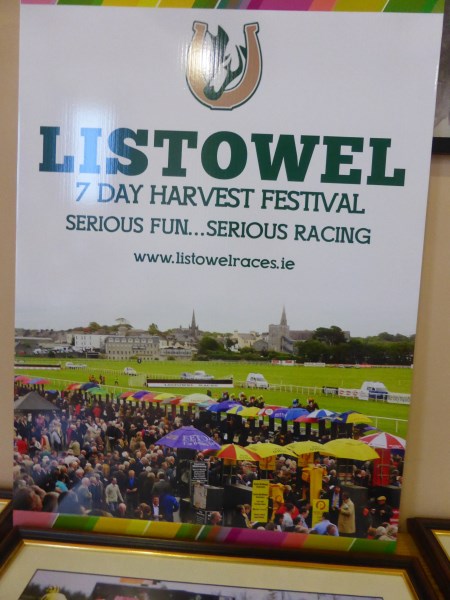 <<<<<
Millenium Arch 2015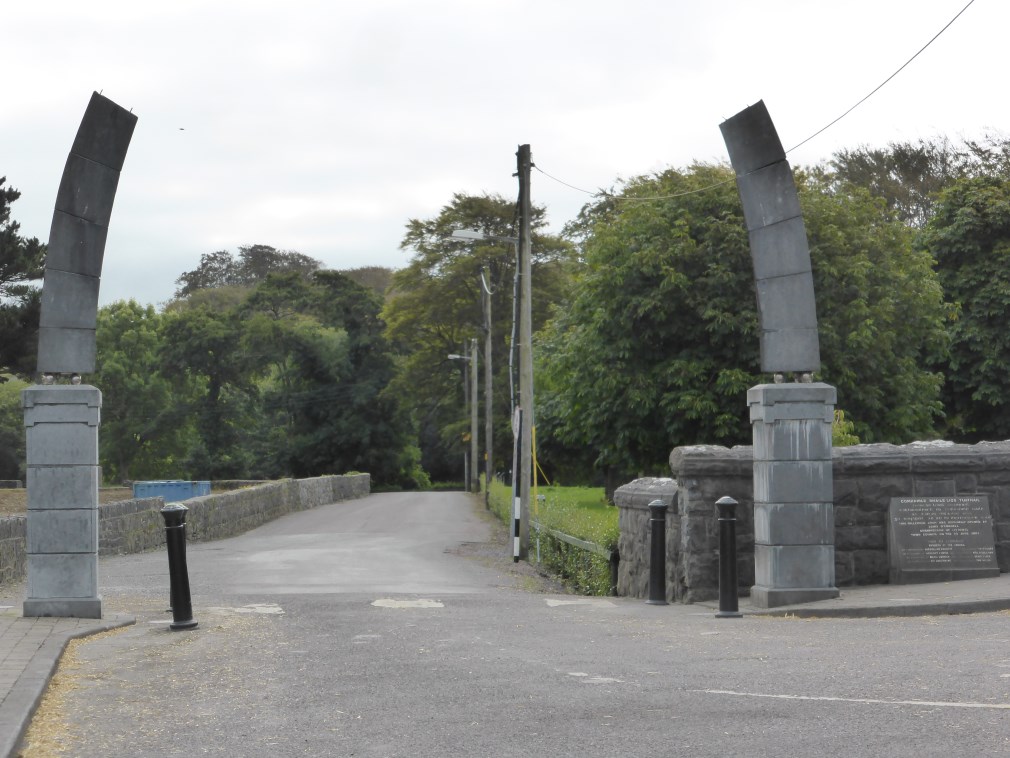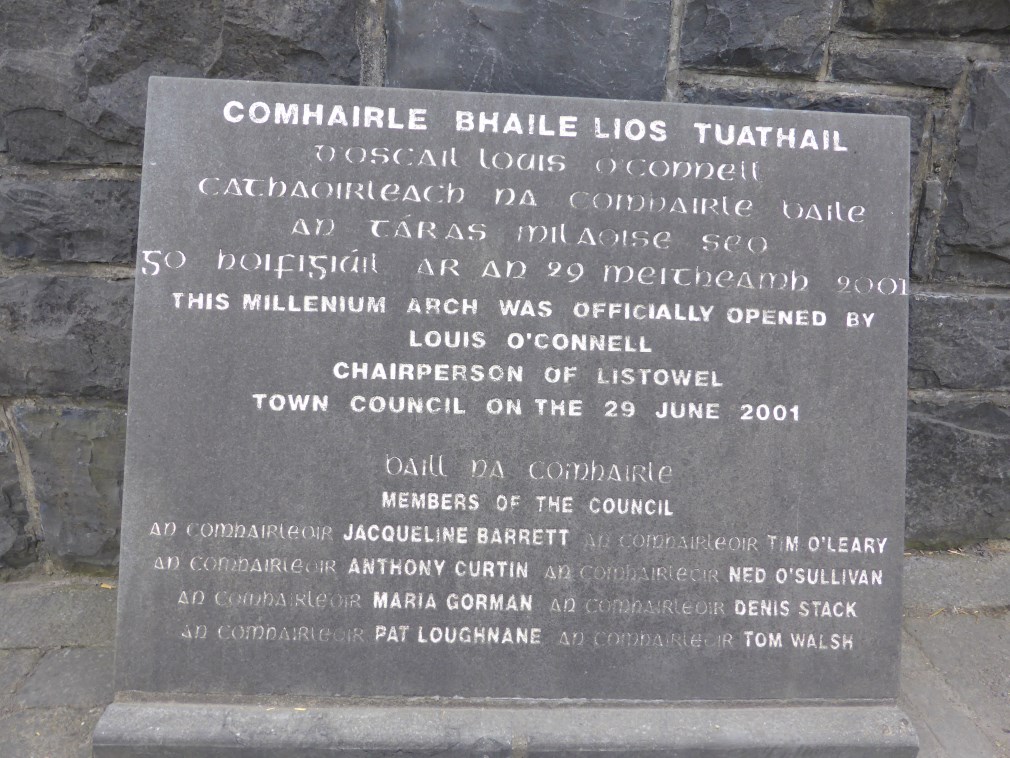 <<<<<<<
The Small Square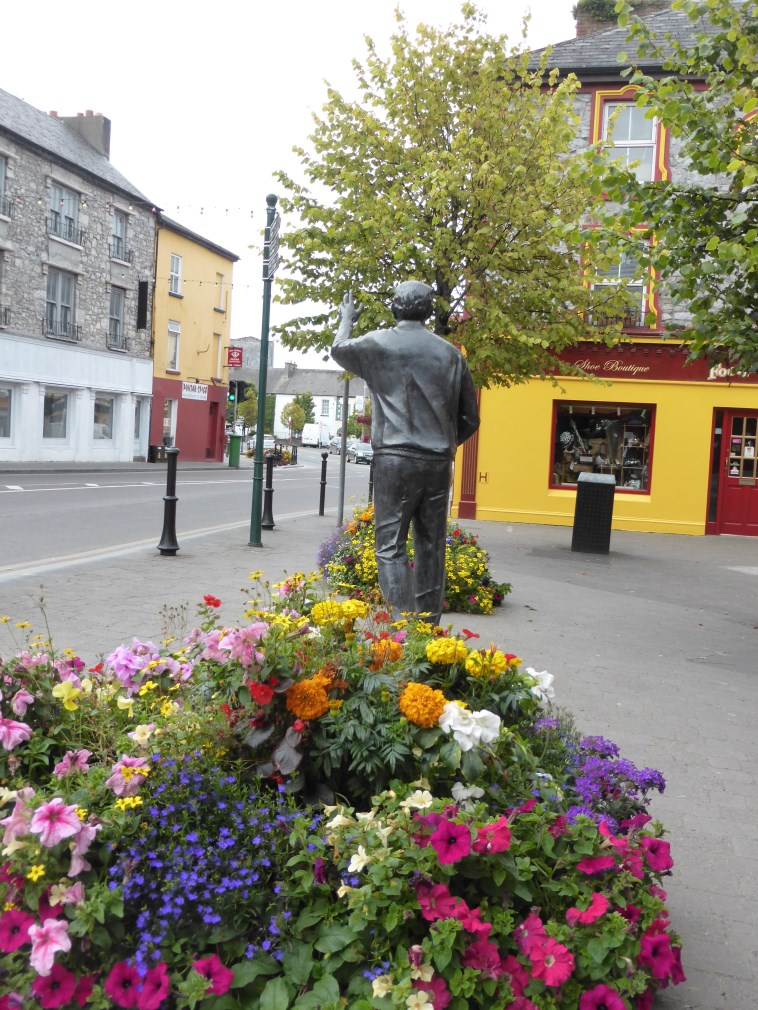 <<<<<<
Thade Gowran…the next generation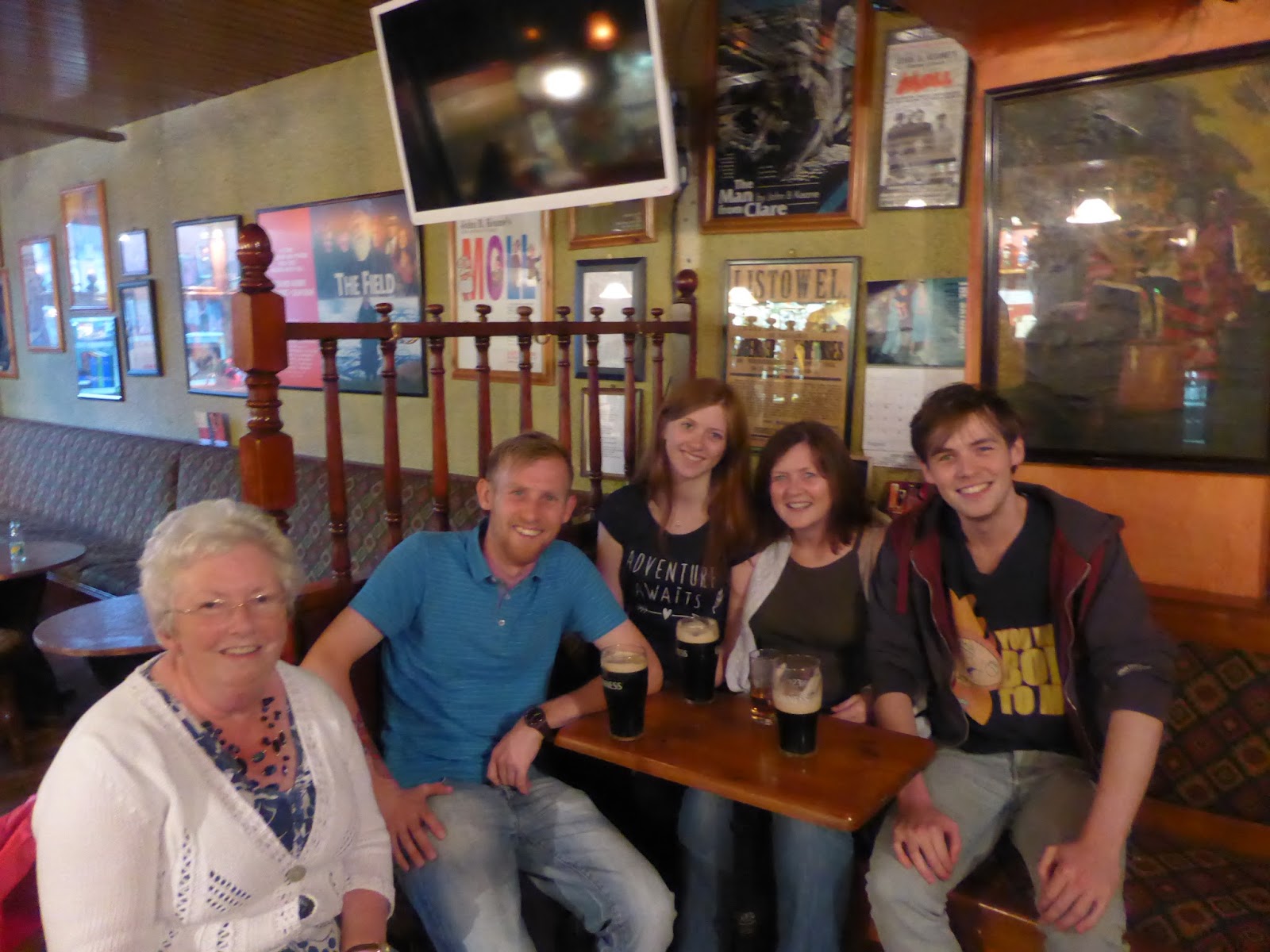 This is me with some of Thade Gowran's descendants in John B.'s during the summer. They all had such a good time that they found themselves connected to the homeland when they returned home. Fran, Thade's granddaughter, sent me some photos from the family album and she wrote a little poem.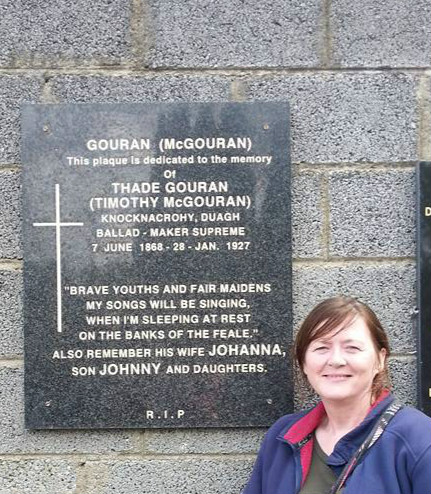 Fran at the plaque to her grandfather in Abbeyfeale
Lost property
Dear Listowel, excuse my writing, there's a question I must ask
It seems I left my heart some place, when I visited you last
And back in England now, well yes, sure yes it's all quite quaint
But the buzzing, loving hive of life, I'm afraid it just quite ain't
I'm a dis-connected jigsaw piece, sharp edges rendered round
Your soft communal laughter's mute, yet lingers all around
And though I seek connection here, I feel it's not the same,
I'm dice un-cubed, cards now marked, impassive for this game
So please Listowel, take a peep, your magic's lovely still
The welcome charm, Gaelic lilt and that stoical Irish will
To soldier on with cheerful strength, thinking of each other
Were these skills seen and loved and kept from a magic Irish Mother?
So my English blockade barriers fell, so much, my heart flew out
And it nestled tight amongst my folks, of that there is no doubt
My folks were walking down your streets, they'd chatter when they stopped
I heard them in your gentle laughs and helpfulness in shops
Yet I can cope with leaving you, my heart will fill again
As you've fortified a love for life with much more yet to gain
I hope you keep your lovely ways, to lose them would be sad
My heart is found, now I think on it, from the best time I ever had.
Yes I can cope with leaving you, my life here's full again.
A man I love and family, and the best of lovely friends
My labours lift me daily, and great work to be done
And finding time, be just fine, fun with a young grandson.
So I thank you Listowel, for lovely days and nights that linger still
And I thank you for reminding me of that magic Irish will
And thankful of a heritage that links me back your way
And I'll sing your songs and speak your words as I go through my English day
Fran Blyth – daughter of Hannah Teresa Bardsley (nee Flaherty) August 1925 – April 2003
<<<<<<<
Presentation Sisters, Listowel, Burial Plot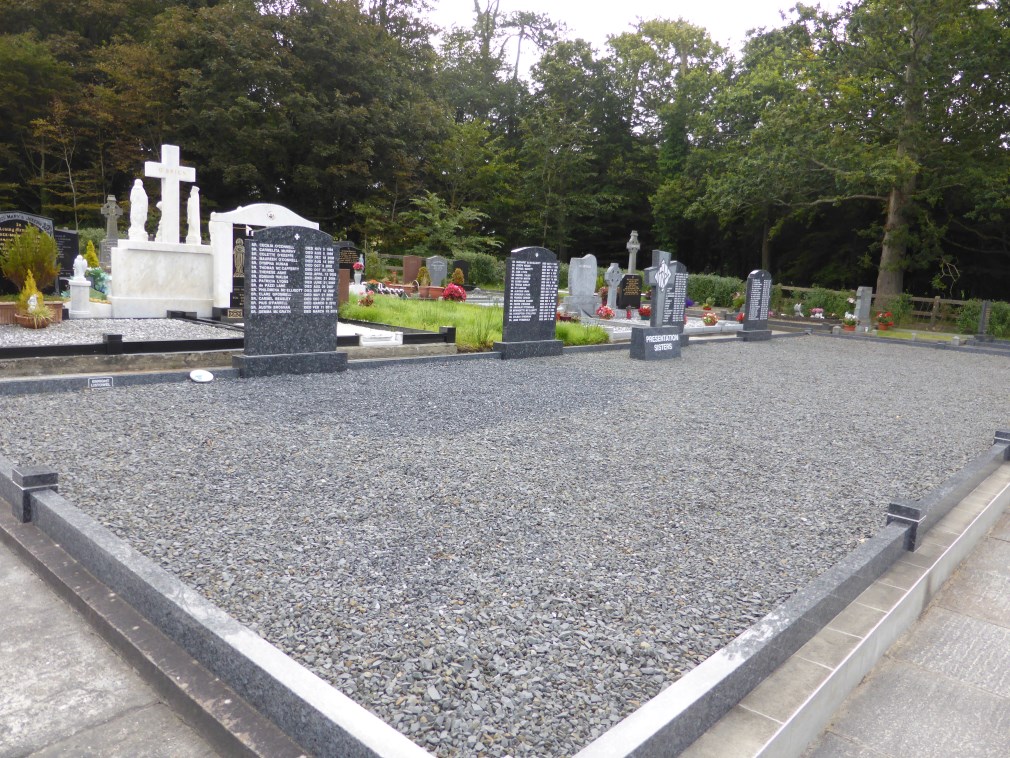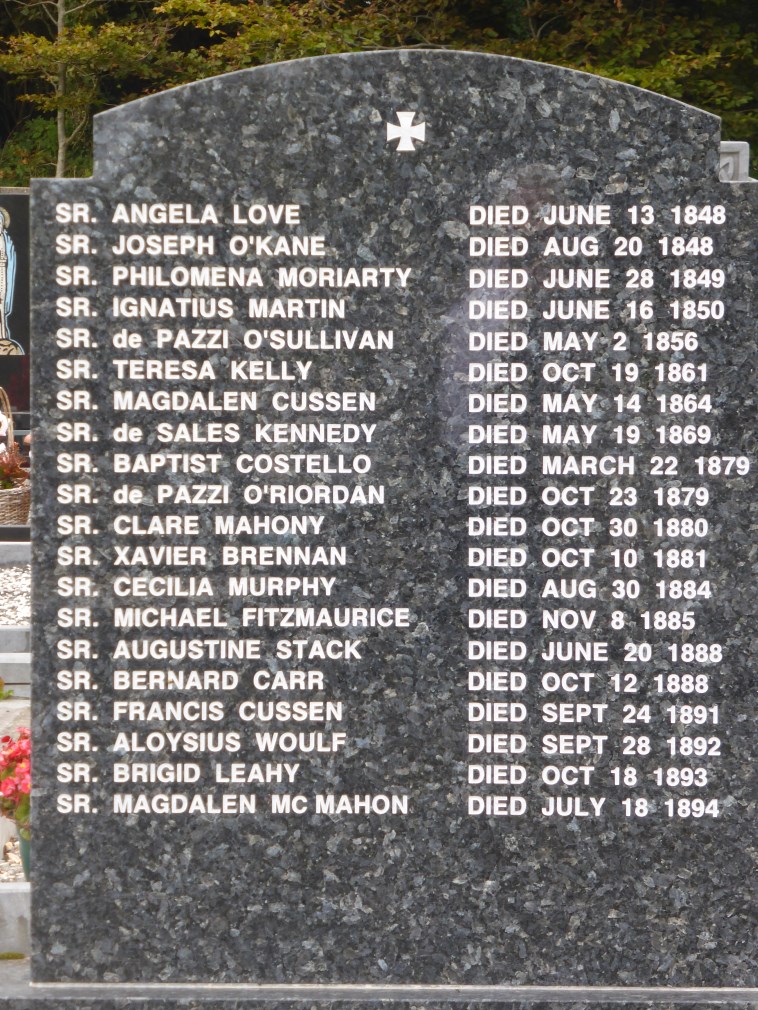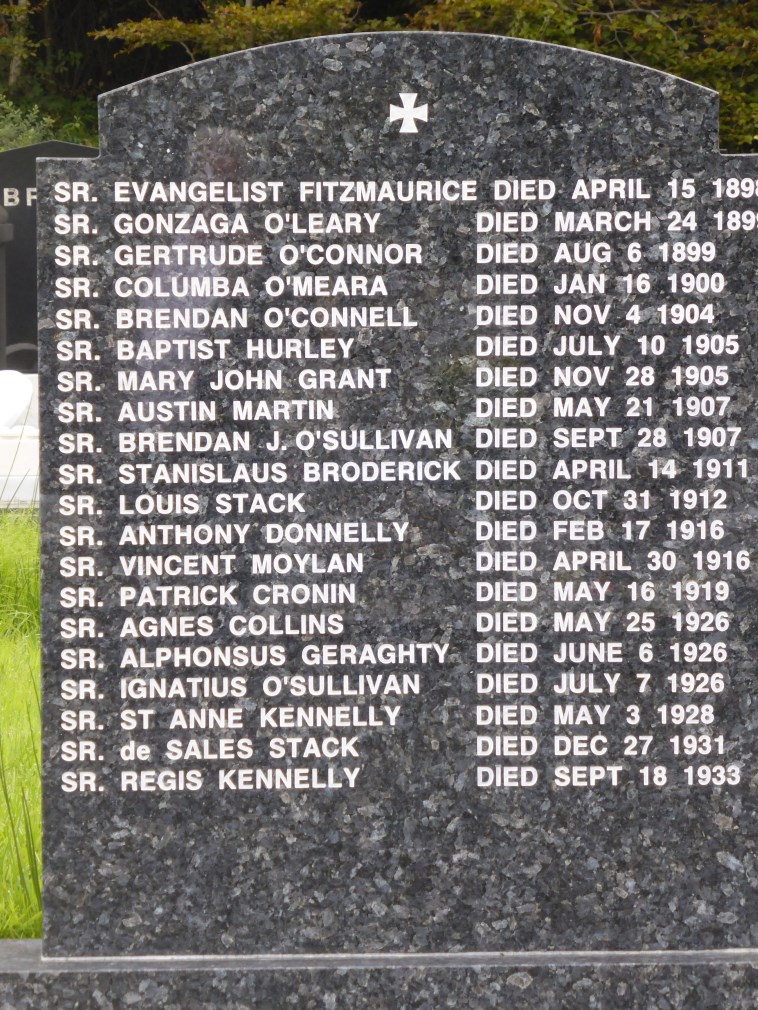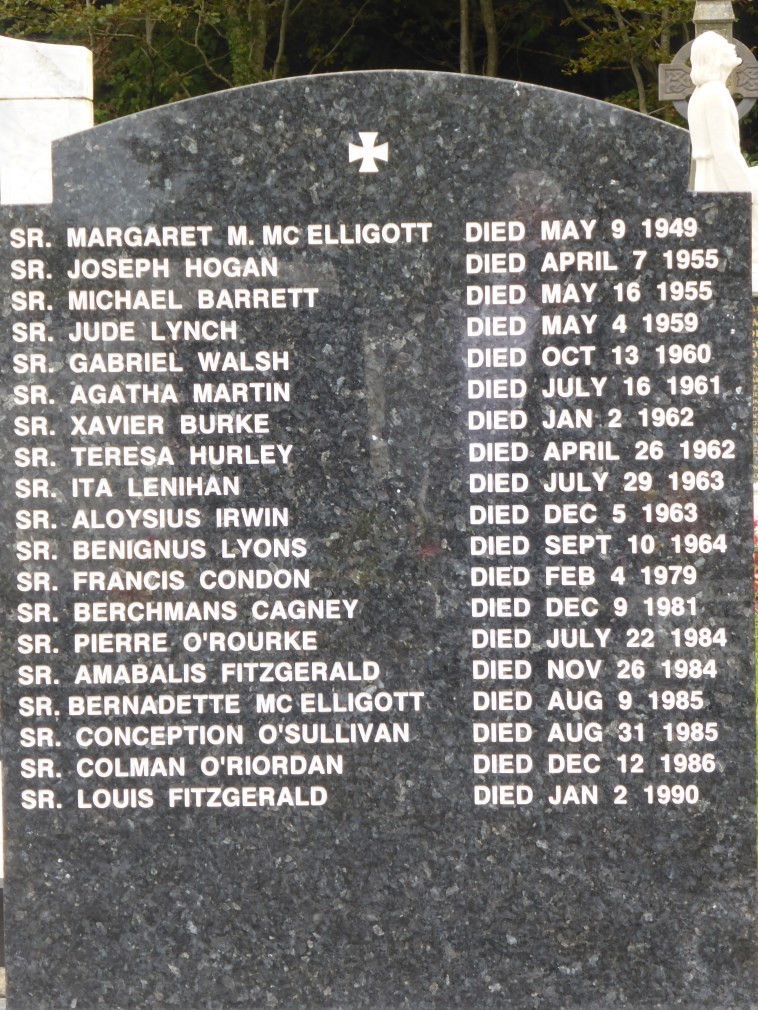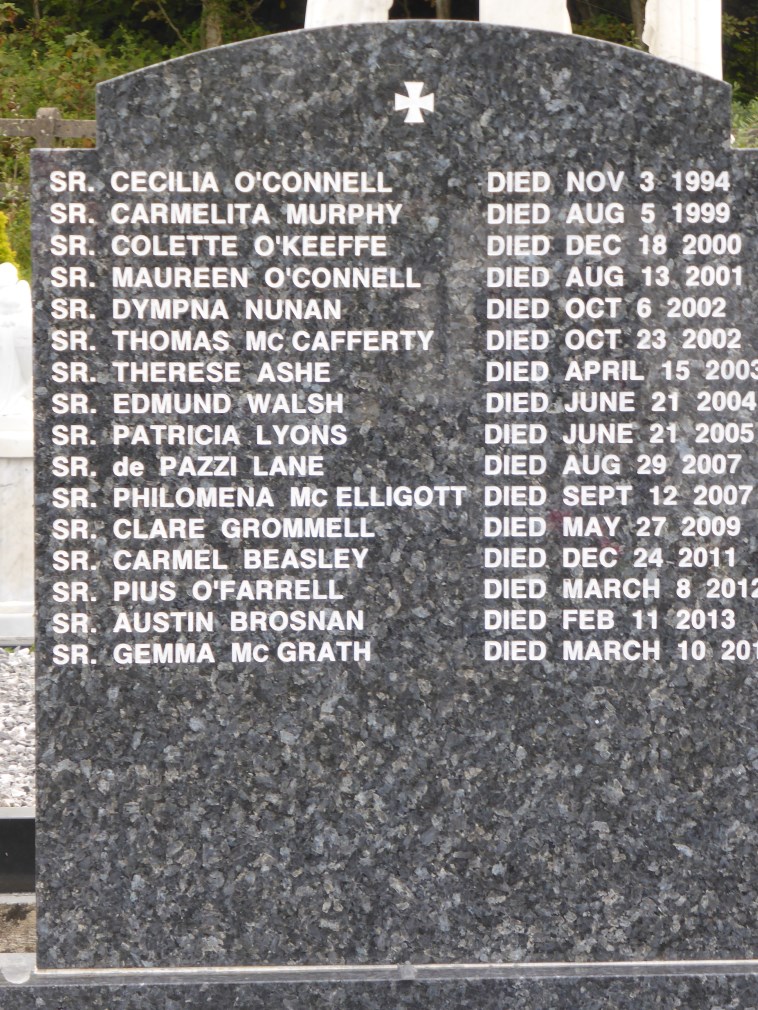 These are the names of all the sisters who served in Listowel and whose remains are buried in St. Michael's graveyard.
<<<<<<<<


Update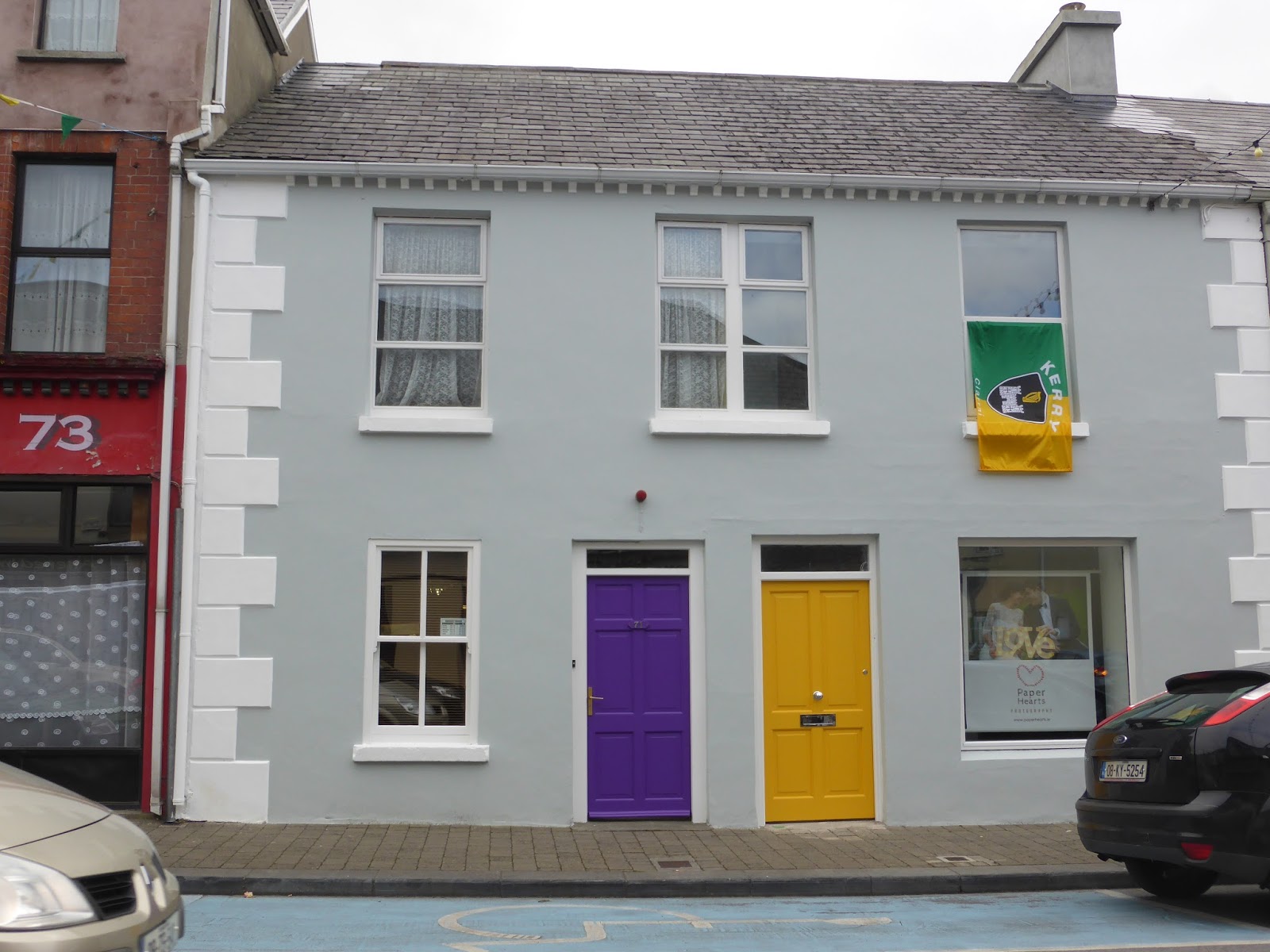 I posted a photo yesterday of these pretty houses on Church St. Since I took yesterday's snap they have got even prettier. No, not by the addition of the Kerry flag but by the gorgeous front doors. Lovely job!
<<<<<<<<<
The apple did not fall far from the tree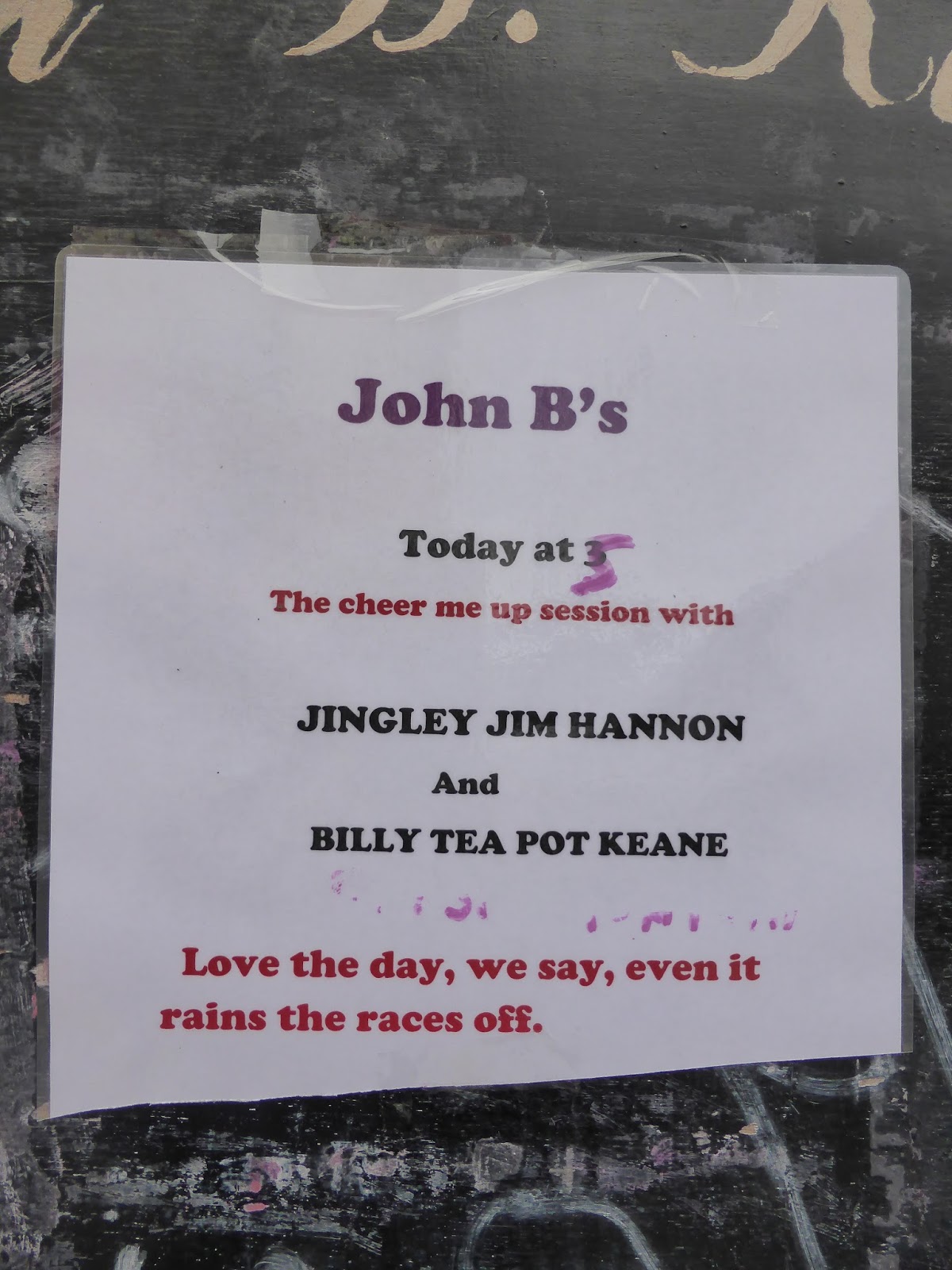 Sign at John B.'s yesterday
<<<<<
Up The Kingdom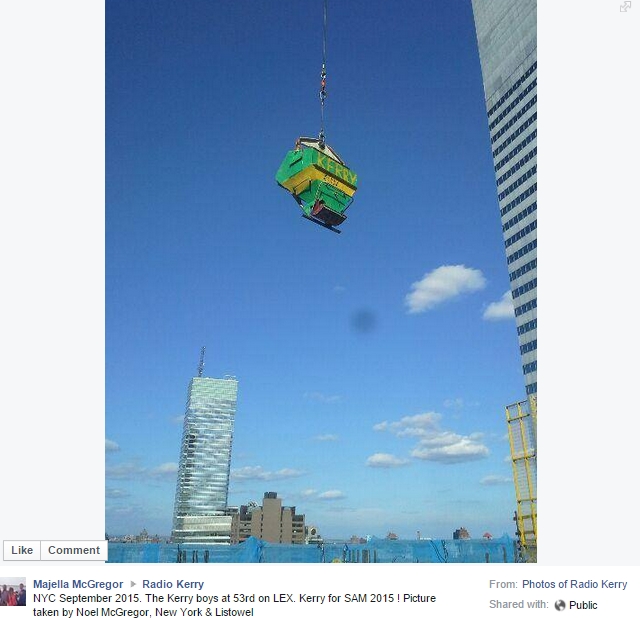 Giant Kerrry Jersey suspended from a crane over New York