RISE in Listowel
This lovely book was launched in Olive Stack's Gallery on Friday last, February 6 2015
The book is a compilation of poems by Paddy Creedon and images by Olive Stack. Proceeds from the sale of the book go to RISE, a charity set up by Frances Black to help families impacted by a family member's addiction.
Heart Broken is one of my favourite poems from the anthology;
Hidden-Features,
Golden_Silences,
Alone-Apart.
Emotional-Bonding
Hand-Holding.
Small -Things
Little- Surprises
Proud-to-be
With You.
Proud of You
Making-Good
Making-Up
Making -Love
Breaking-Down
Missing-You
Heart-Broken
SOME-TIMES.
The poem speaks eloquently to me of the up and down life of someone living with a loved addict in recovery.
The launch of the book was a great night in Olive Stack's lovely gallery. The party carried on after I left in Lynch's, Main St.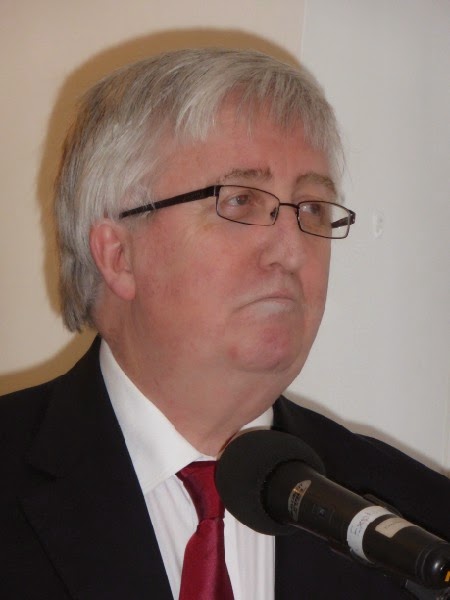 Paddy Creedon, poet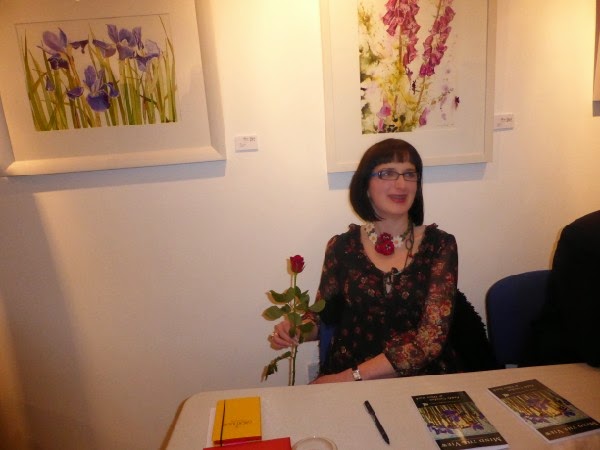 Olive Stack, artist
Frances Black was the special guest on the night. She was very accessible, signing everyone's book and chatting to all the local people. She even gave us a song, Bright Blue Rose, despite having laryngitis. Robert Pierse, Nora Relihan, Elizabeth Dunn and Gabriel Fitzmaurice were among the guests who read their choice of poem.
Here are a few photos I took on the night.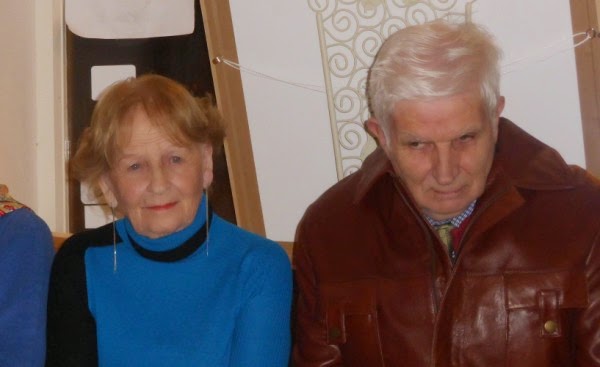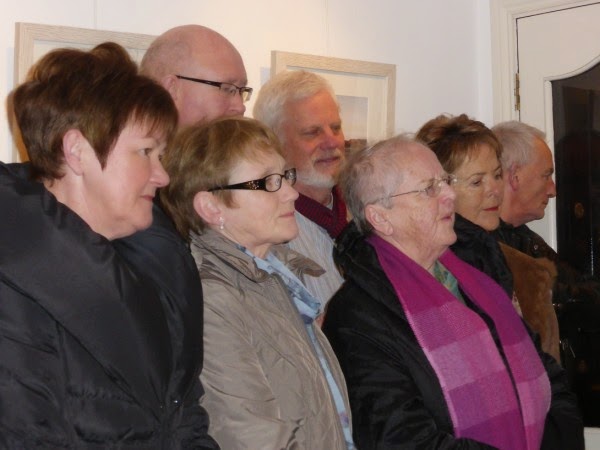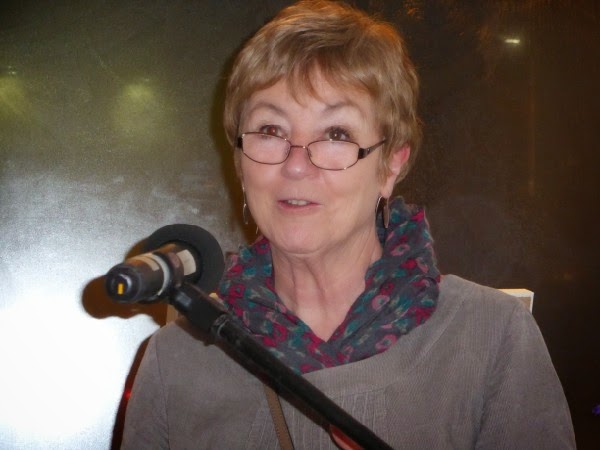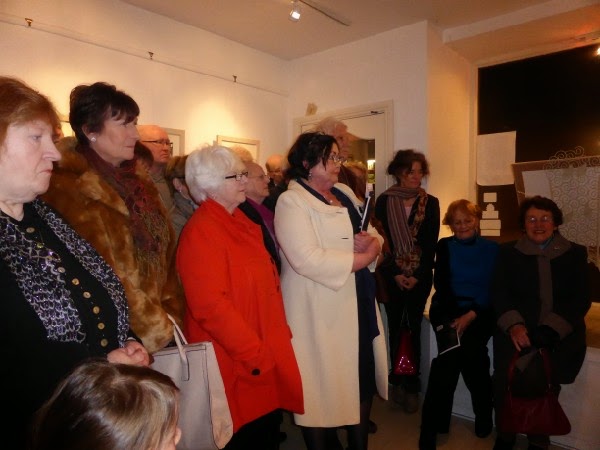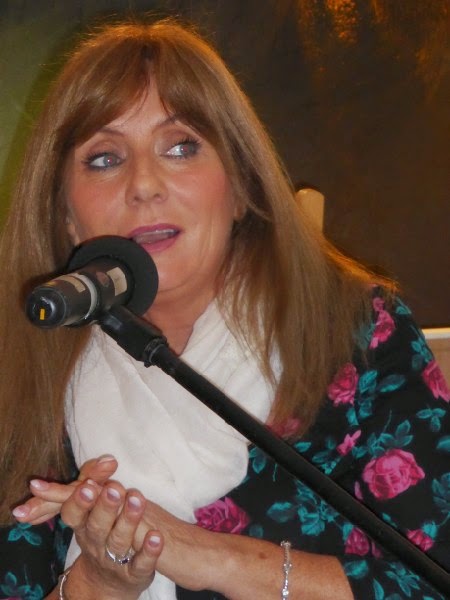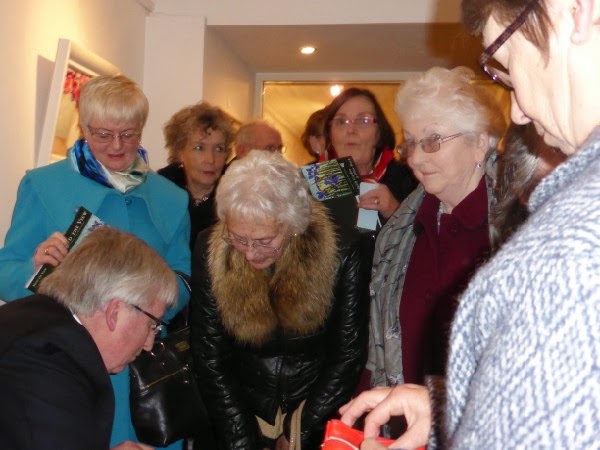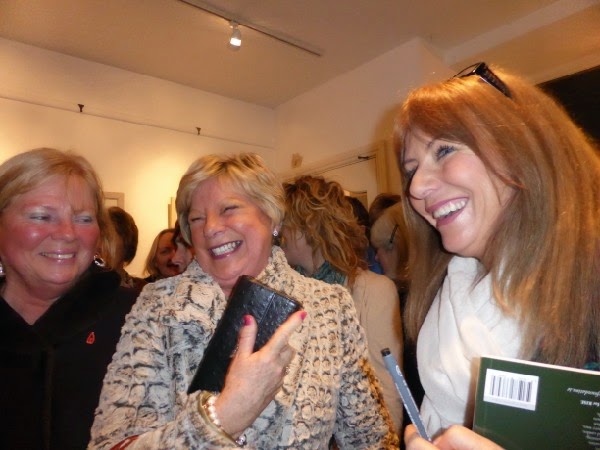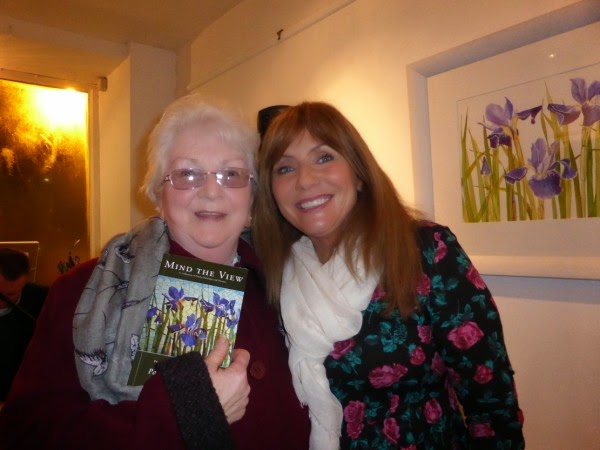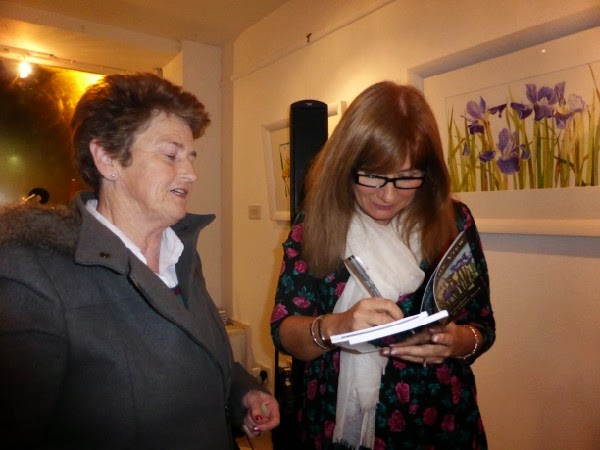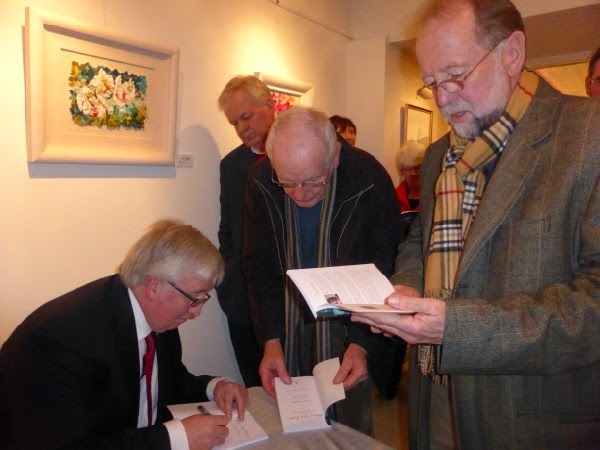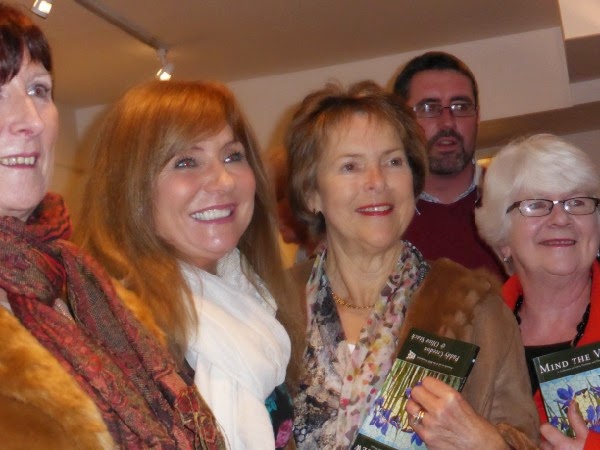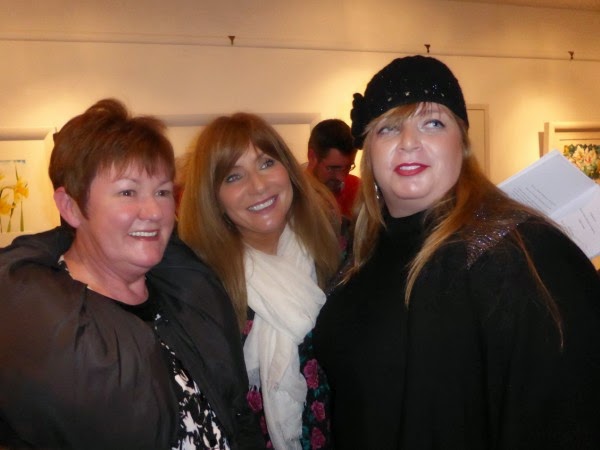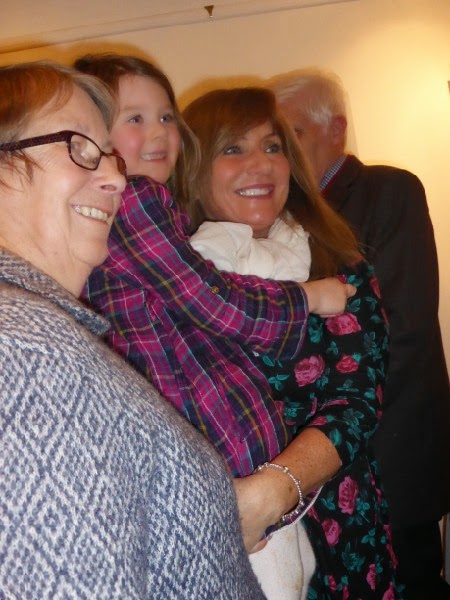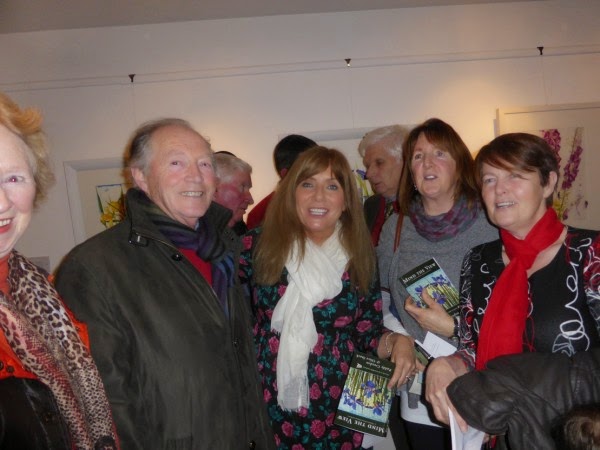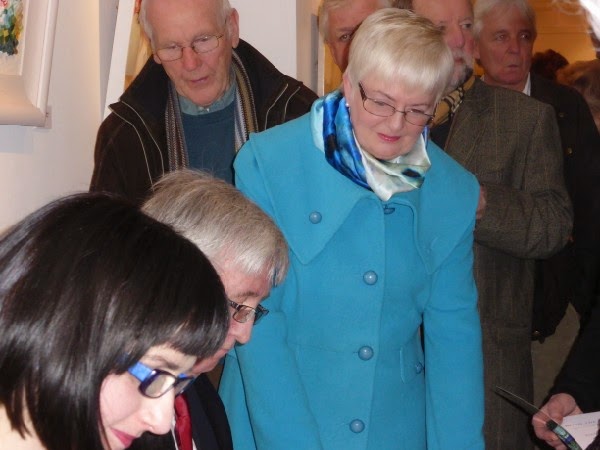 <<<<<<<<<
Then and Now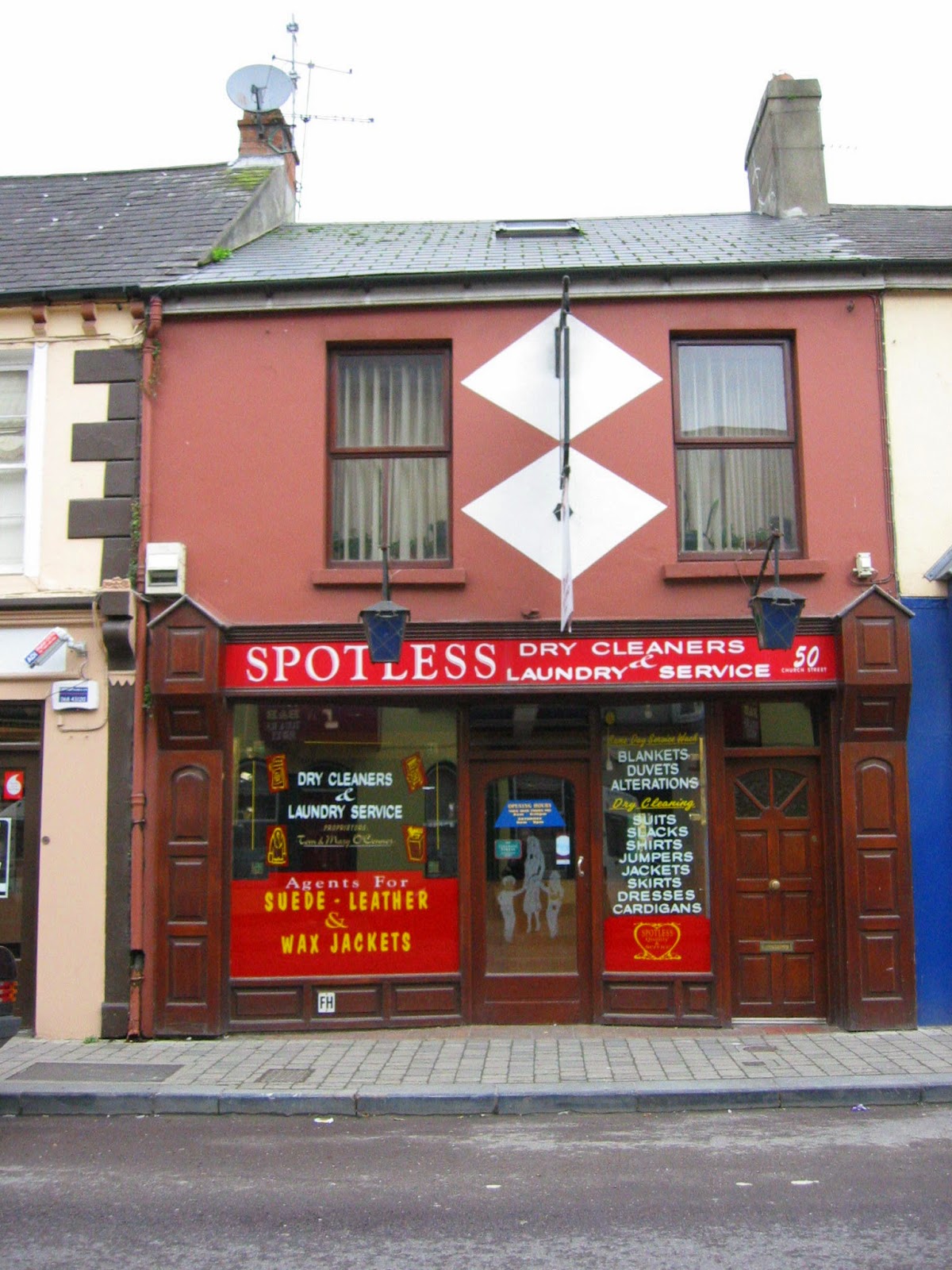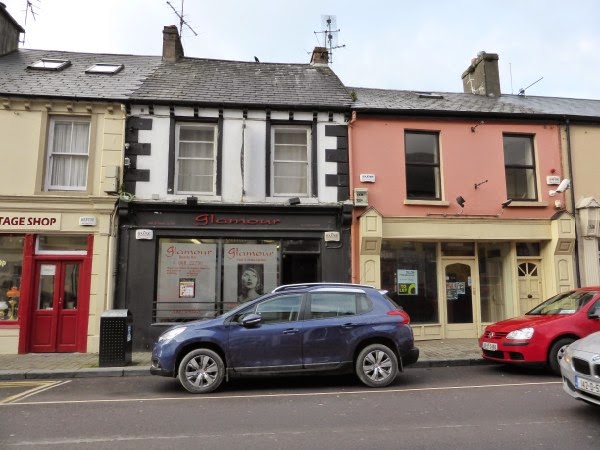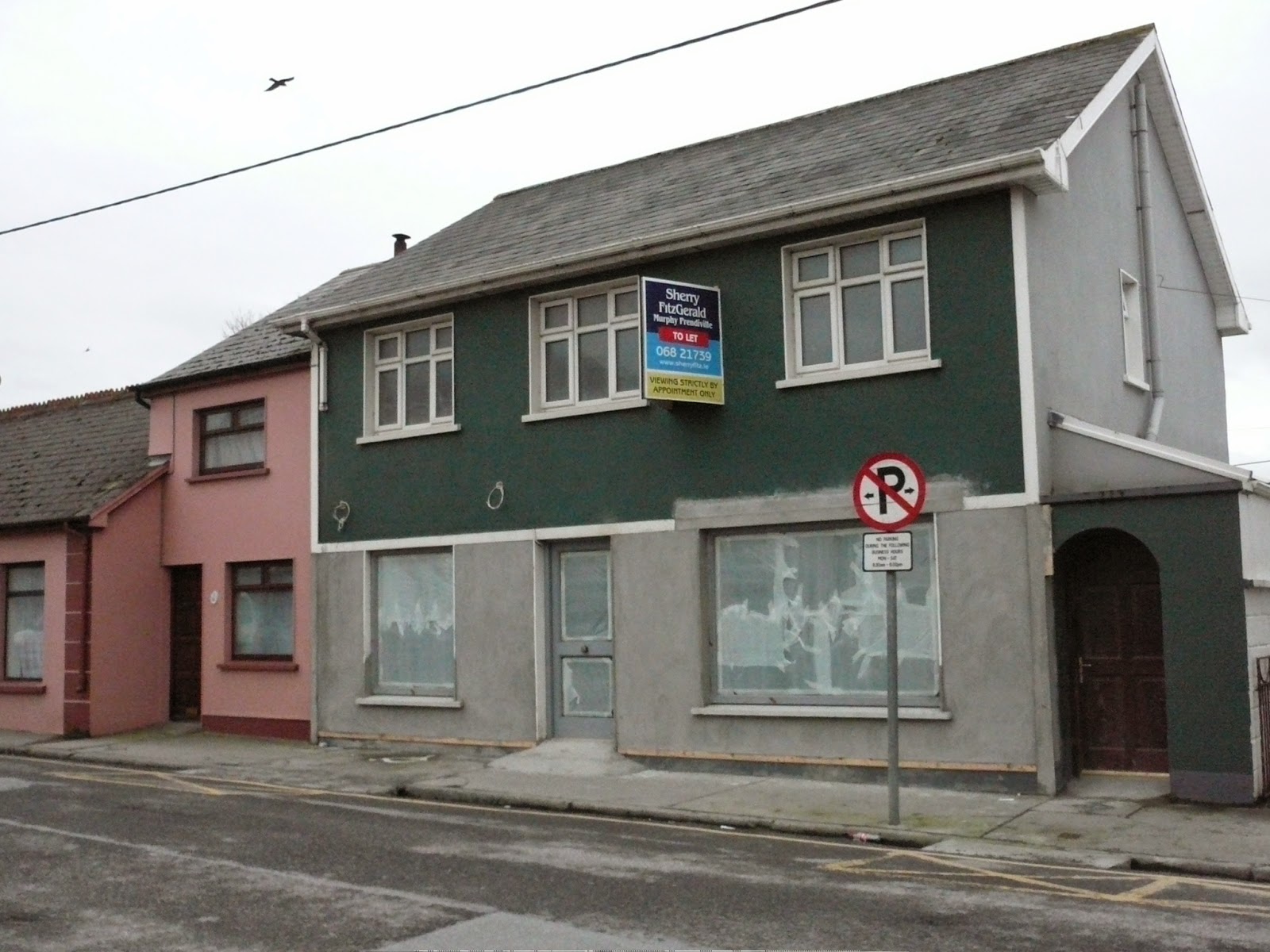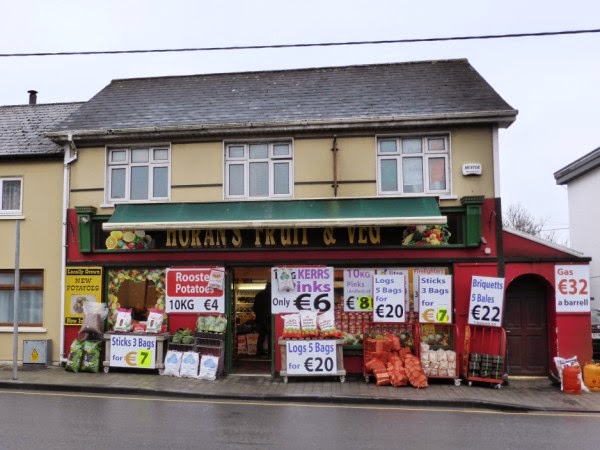 <<<<<<

A few old ones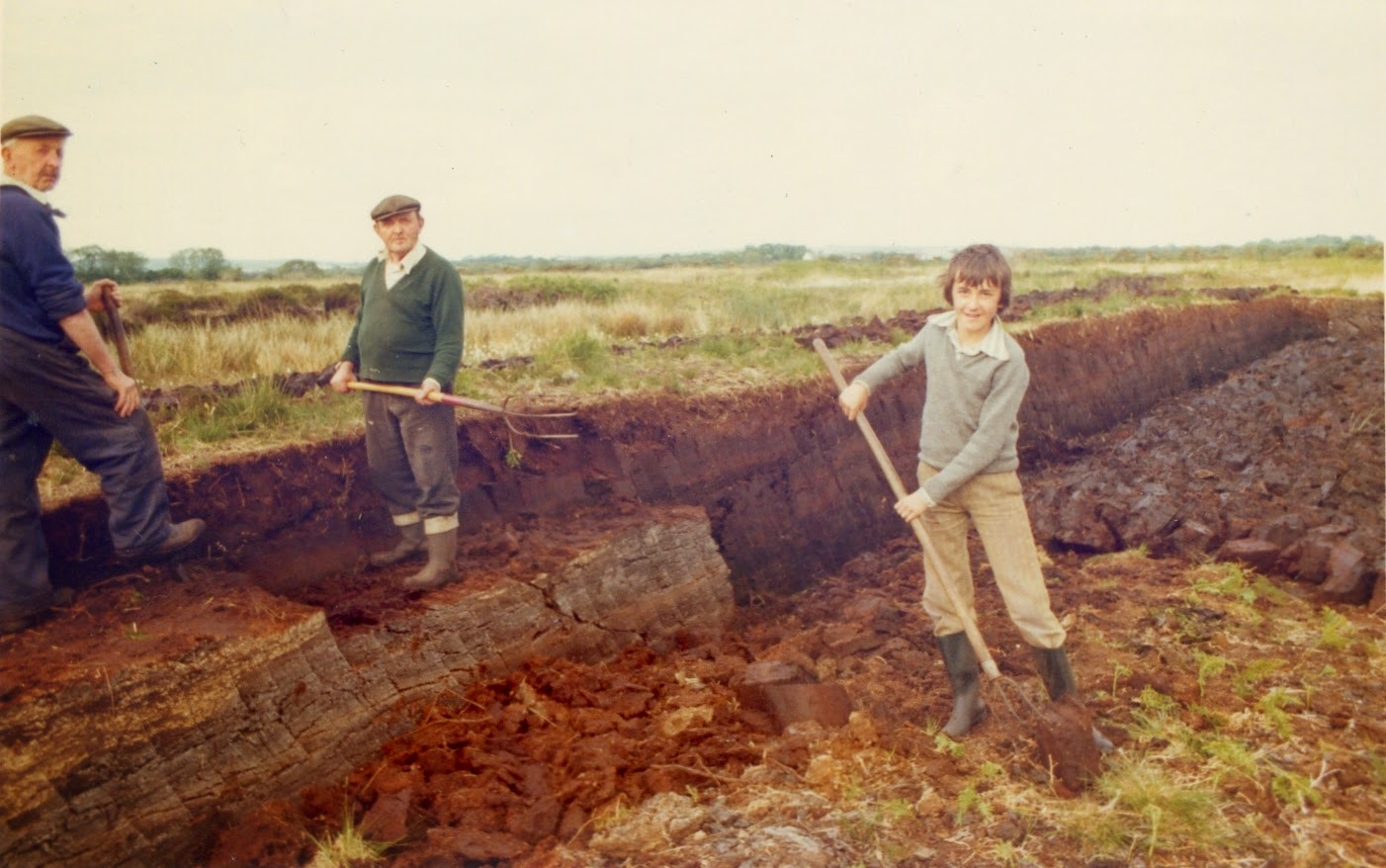 (photo; Pat Del Savio)


Pat is looking through her old photos and she came up with this one of three generations of Ballybunion Culhanes, Sonny, Jackie and Jackie.
>>>>>>>
Do you remember this one from Pat last week?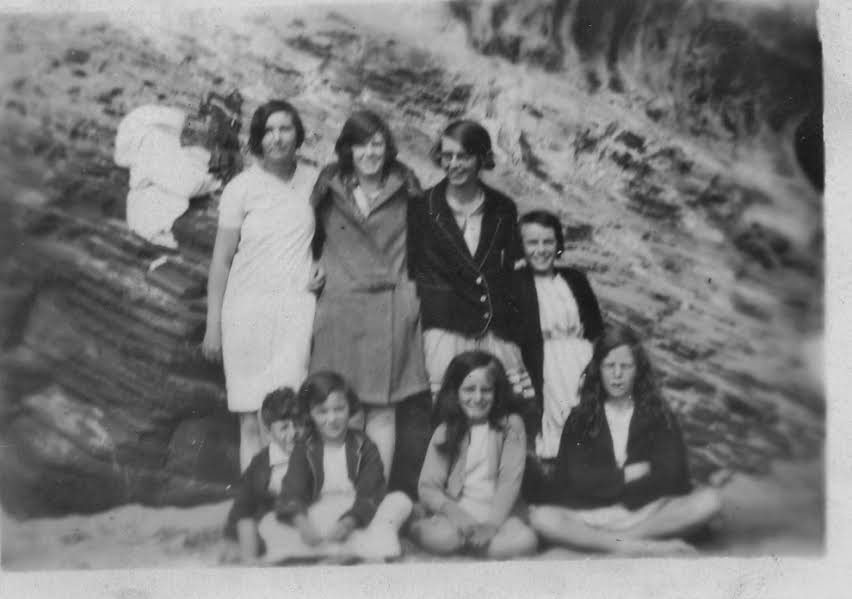 Update: The Babs Scully here in the white dress is looking forward to her 102nd. birthday!
<<<<<<<
Duagh and a Hollywood connection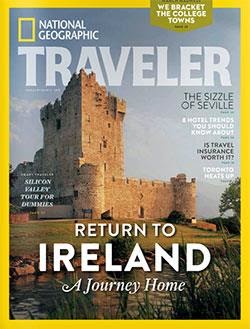 This is the cover of the latest edition of National Geographic Traveler magazine and this is an article from Irish Abroadabout the article everyone is talking about.
The front cover of February/March edition
of the prestigious travel magazine National Geographic Traveler has a picture
of Ross castle in Killarney in County Kerry and the headline ' Return to
Ireland – A Journey Home'.
Inside is an 11 page feature with an article
about Kerry written by award winning travel writer and actor Andrew McCarthy,
where he talks about his journey to find his Irish roots and traces his origins
back to the village of Lacca West in the parish of Duagh in County Kerry.


The article 'A Song for Ireland' is adapted from Journeys
Home, the book Andrew McCarthy wrote about his journey to Ireland. 

In the
article, McCarthy writes "My own relationship to my Irish heritage had
always been one of casual pride and affectionate, if uninformed,
identification. When people asked what part of Ireland my people hailed from,
"Cork" was always my answer. Yet I had no idea exactly where my clan called
home."
However, he was soon to find out that his people
had come from County Kerry. "It was as if I awoke, after a lifetime of
supporting the New York Yankees, to find that my people actually hailed from
Boston, and I was meant to be a Red Sox fan."

He then talks about his
visit to Kerry, his climb of Carrantoohil, his visit to Killarney to buy an
Aran sweater, through Kenmare, around the ring of Kerry and onto the Dingle
peninsula and the long stretch of Inch beach. He moves from the town of Dingle
on through Tralee to the town of Listowel and then finally to his ancestral
home of Lacca West, a small yellow cottage where he meets cousins and extended
family and where the crests of the McCarthy and Fitzgerald family hang.
"This is is my family", he writes.
Alison Metcalfe, Tourism Ireland's head of North
America, said: "We are delighted with the coverage in the latest edition of
National Geographic Traveler, which is an excellent way of showcasing Kerry and
Ireland to a large audience of potential holidaymakers."

Journeys
Home: Inspiring Stories, Plus Tips and Strategies to Find Your Family History 
The
book, published by National Geographic, leads with Andrew McCarthy's tale
of Irish genealogical discovery and also includes tales from twenty-five other
prominent writers across the globe of their explorations in family history with
tips on how you can start looking for your roots.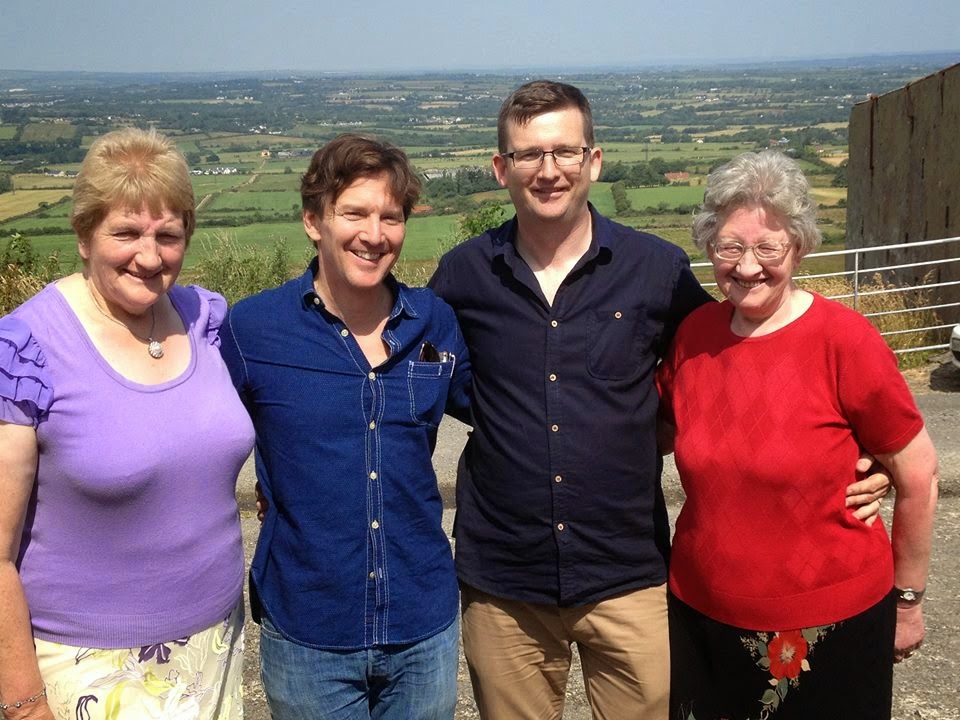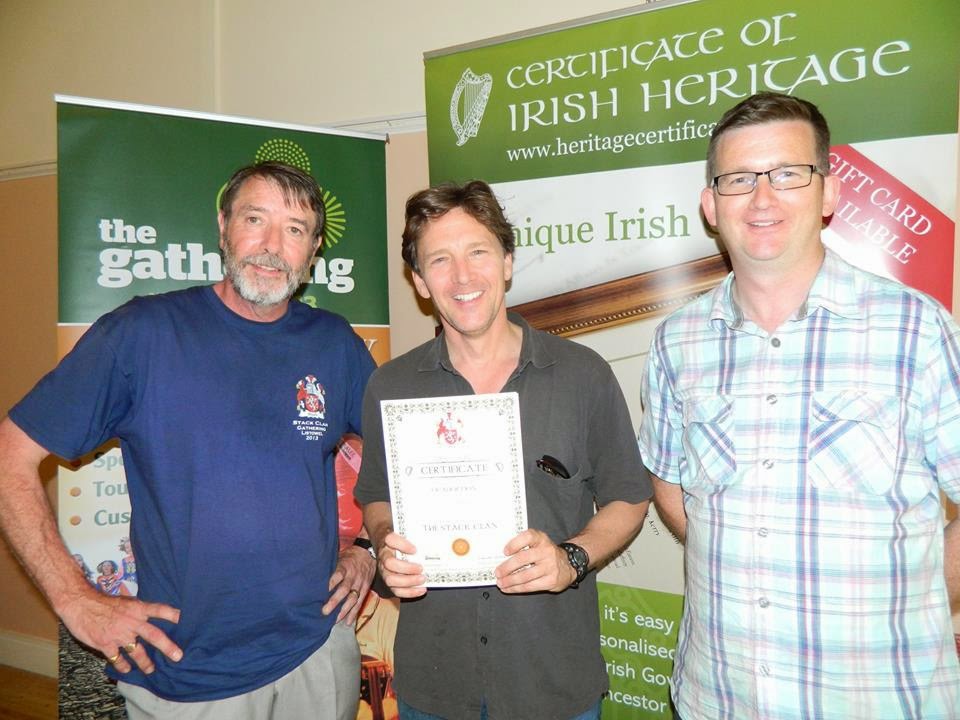 The above are photos from Facebook of Andrew McCarthy taken during his visit to Ireland. He is pictured with his relatives and with Ger. and Damien who helped him trace his roots.