<<<<<<<<<<<
St. Bridgid's, Duagh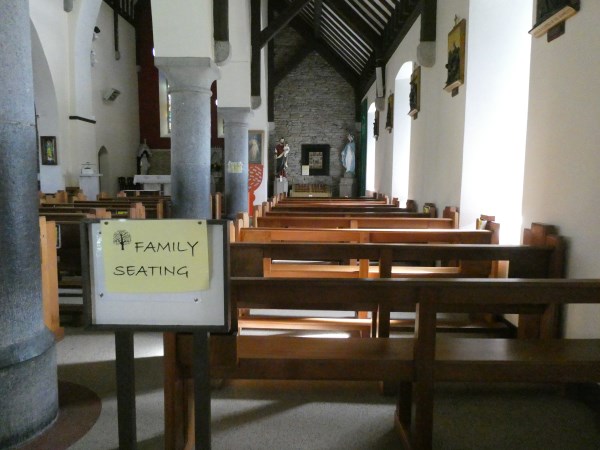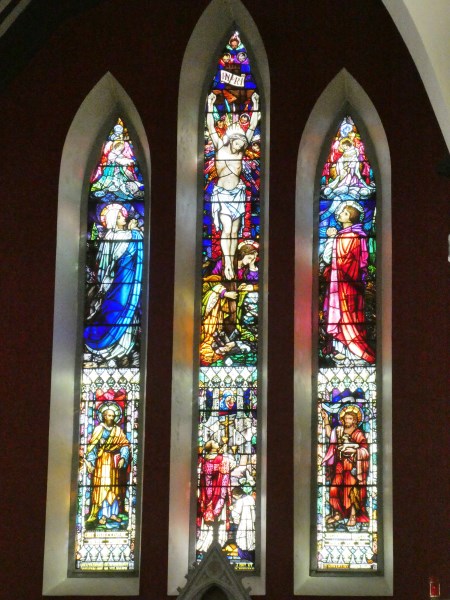 Beautifully detailed colourful window behind the high altar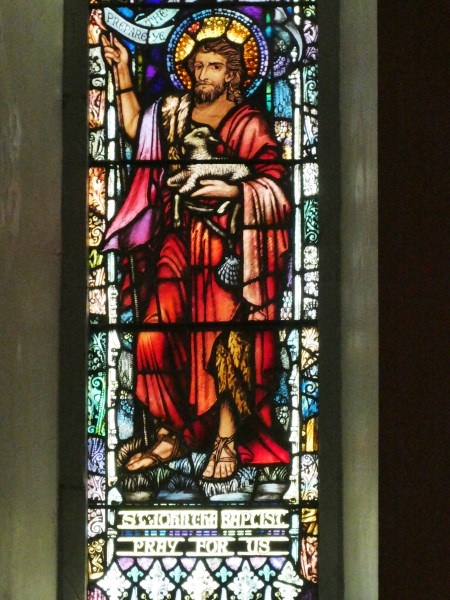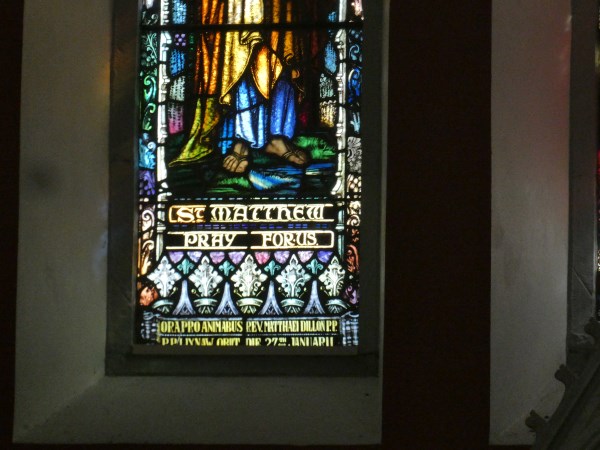 The windows and stations of the cross were donated by local families and emigrants.
<<<<<<<<<<<<<<
Betty McGrath's, September 2021
Few people loved race week as much as Betty McGrath. She loved the style, the excitement but most of all the days out with her beloved family and friends. This year, 2021, Betty's daughter Grace has pulled out all the stops to dress a window that Betty would be proud of.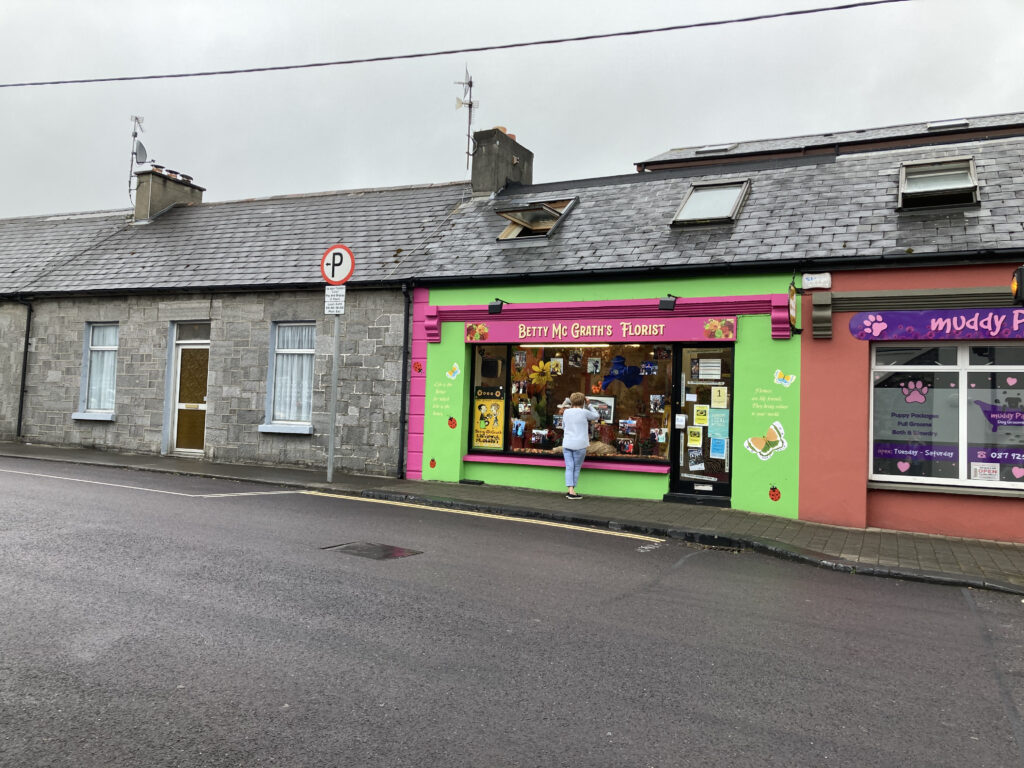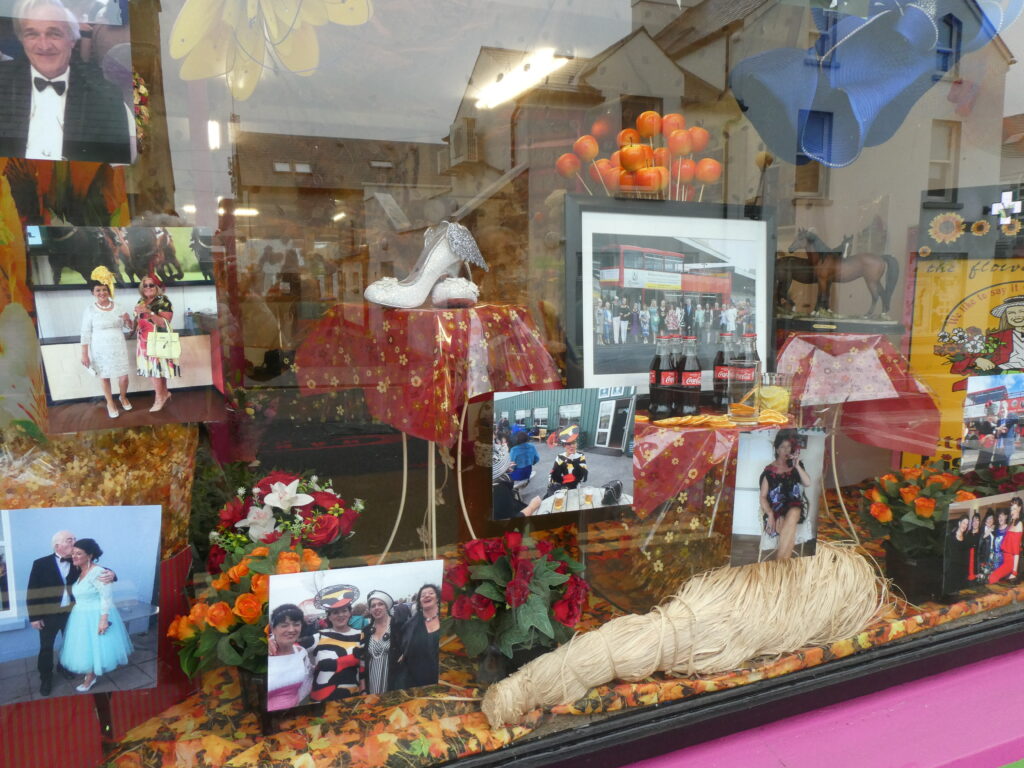 Sadly, Betty passed away before Raceweek 2021.
May her kind soul rest in peace.
<<<<<<<<<<<<
Clock Home, Mallow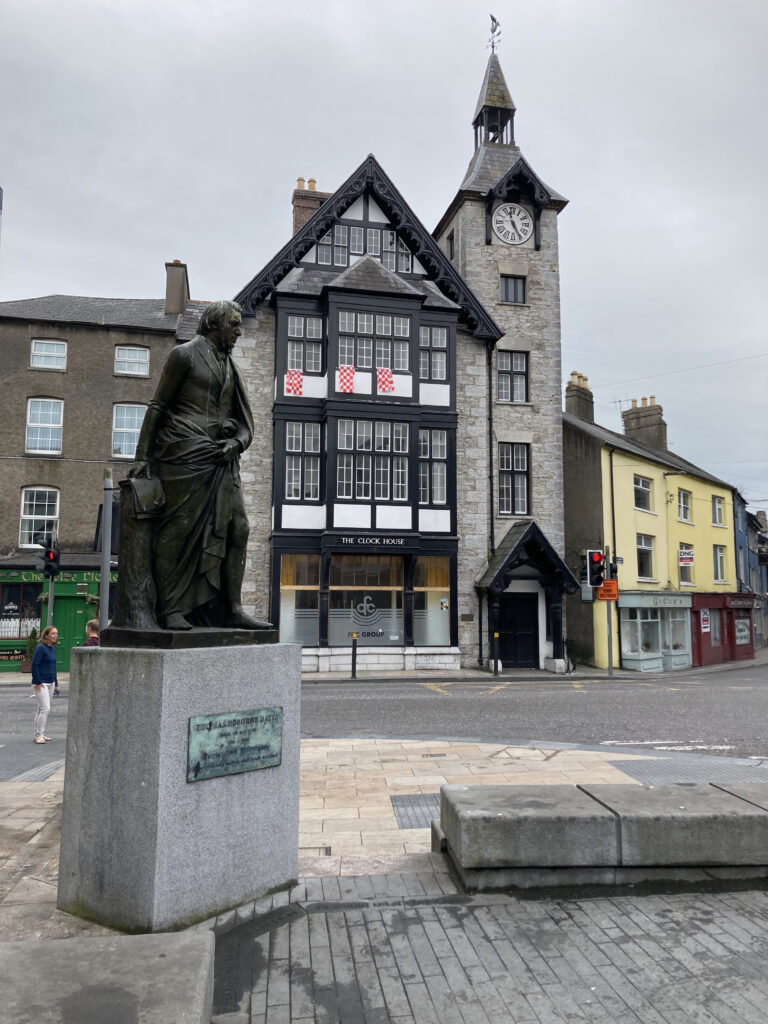 <<<<<<<<<<<<
Snámhaí Sásta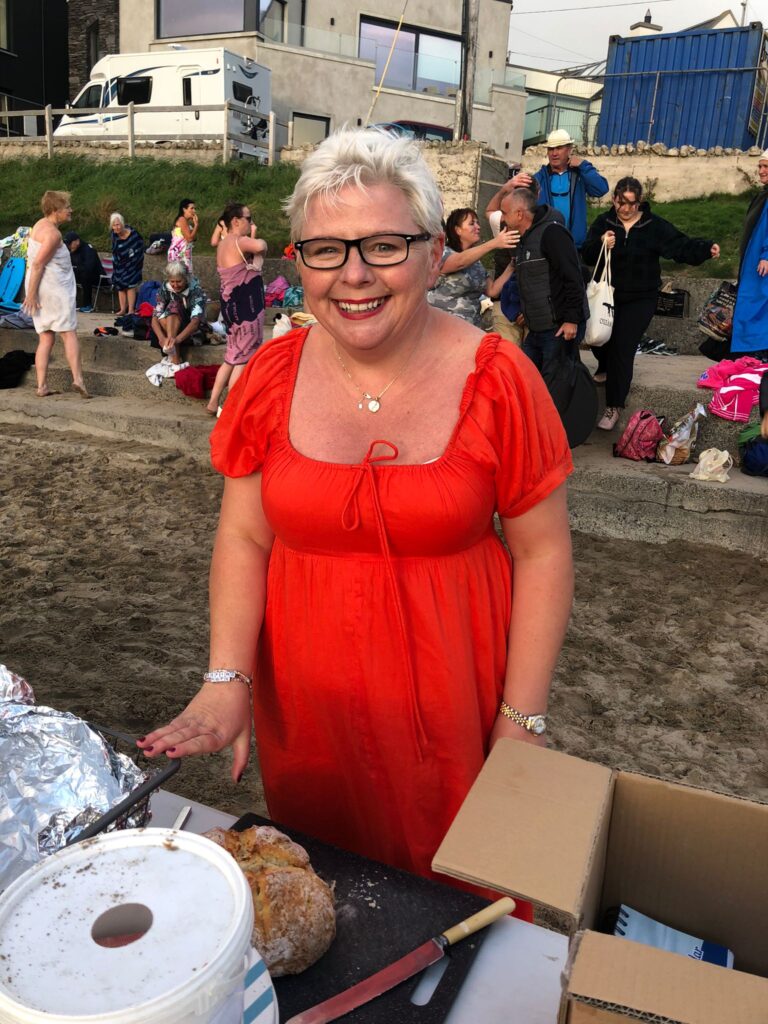 Friday Sept 10 2021 was International Suicide Awareness Day and this lady, June Curtin, is working hard to raise awareness of the tragedy that is suicide. .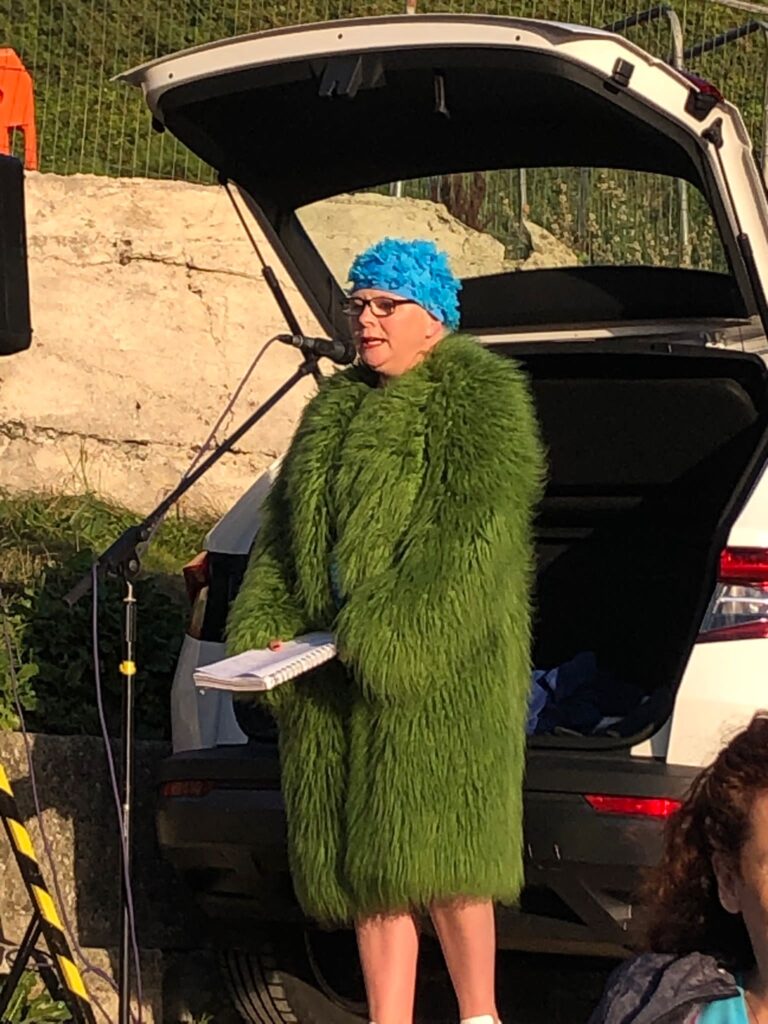 June joined the Ballybunion Dippers sea swimming group in an event to highlight the therapeutic benefits of sea swimming.
The very well supported event was a huge success.
<<<<<<<<<<<<<<<
Culture Weekend
Last weekend, Sept 17 to 19 2021 was a great weekend in town for it included an International Storytelling Festival, Poetry Town events and a free concert.
Oh and Listowel Races opened on Sunday too.
Friday evening was the opening night of the storytelling festival. Two very sketchy "nurses" were on hand to make sure Covid regulations were observed.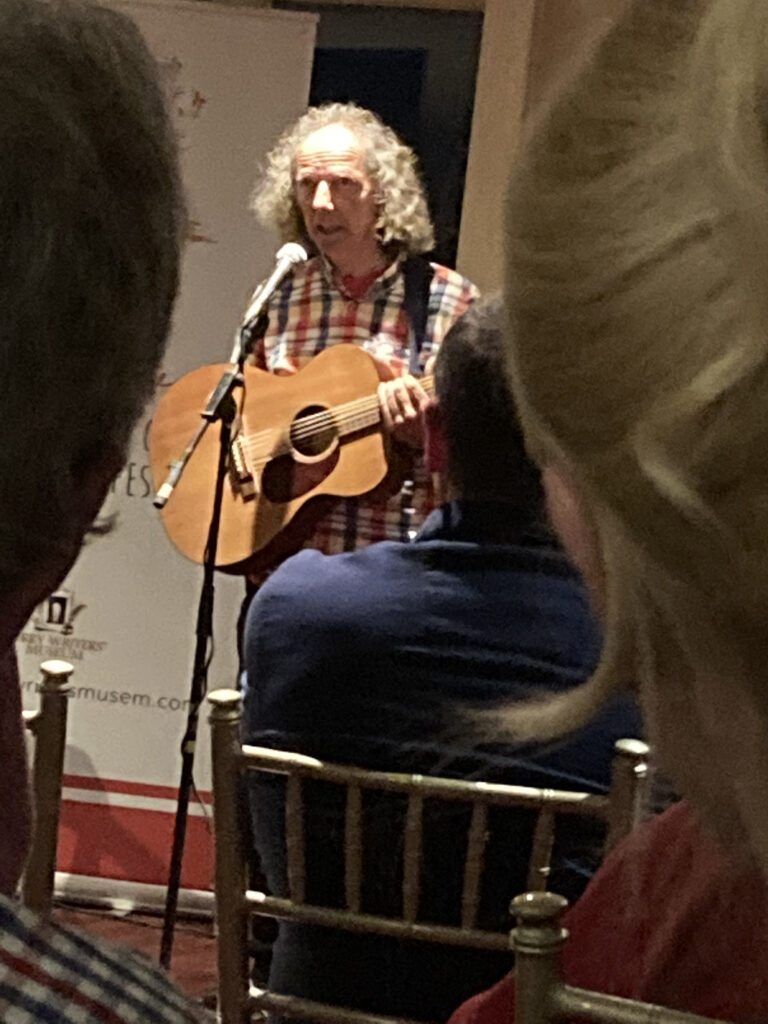 This storyteller is Colum Sandes and his story was graced with music and mimicry.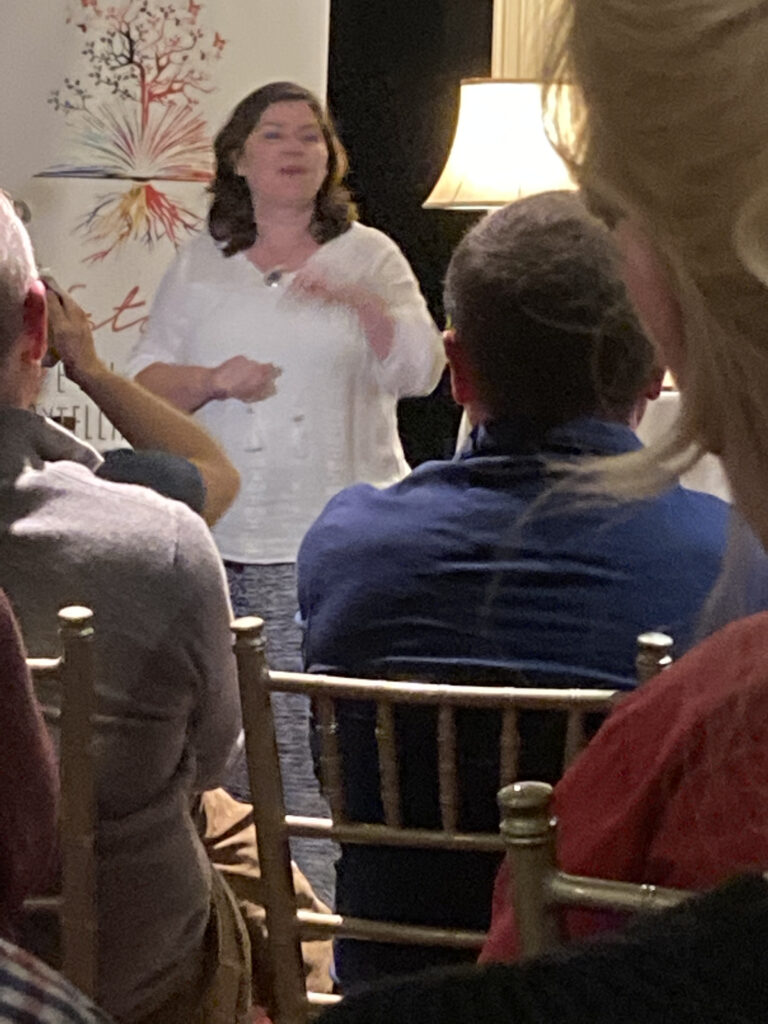 Maria Gillen was the bean an tí. She kept the show rolling, singing songs and telling stories.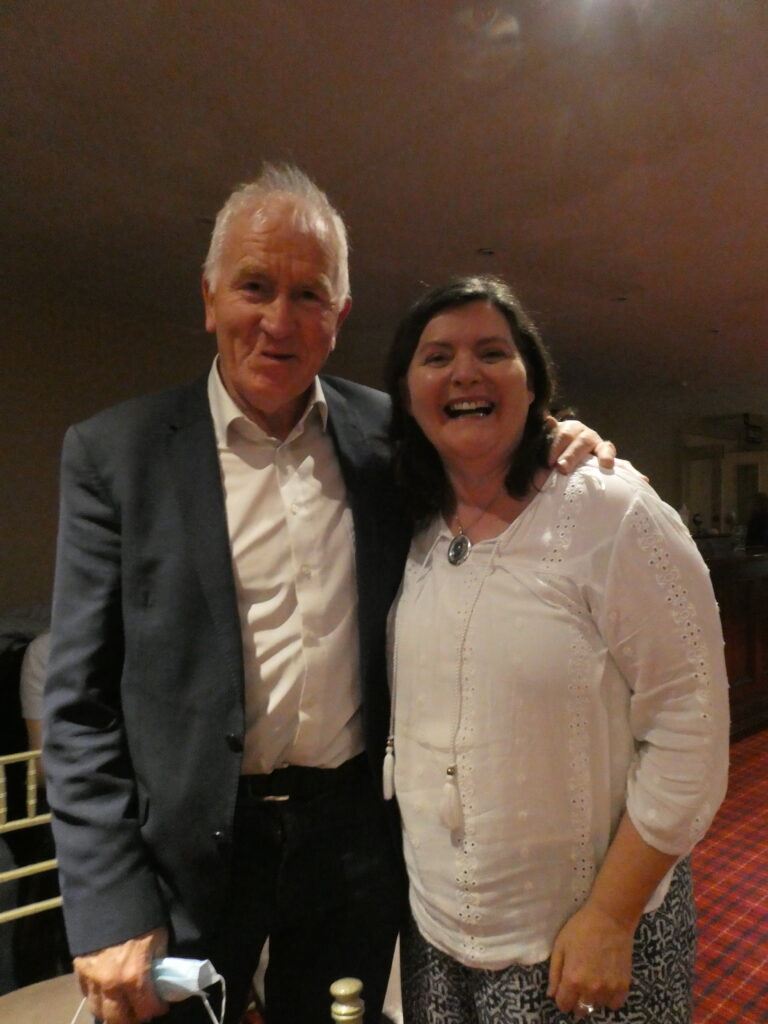 Maria with Jimmy Deenihan who was dividing his time between the Poetry Town events and the storytelling.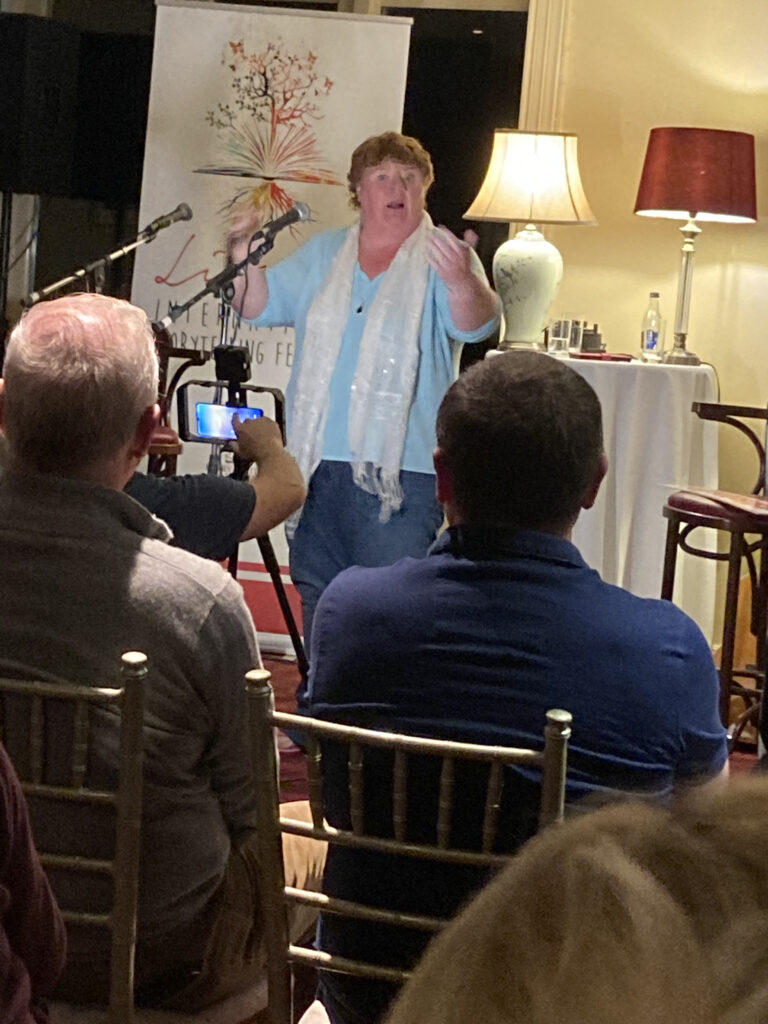 Our own Frances Kennedy was one of the star turns. For me she also had the best line of the night. She said we were all so tired of Covid restrictions that "a straw would pull us out the door now".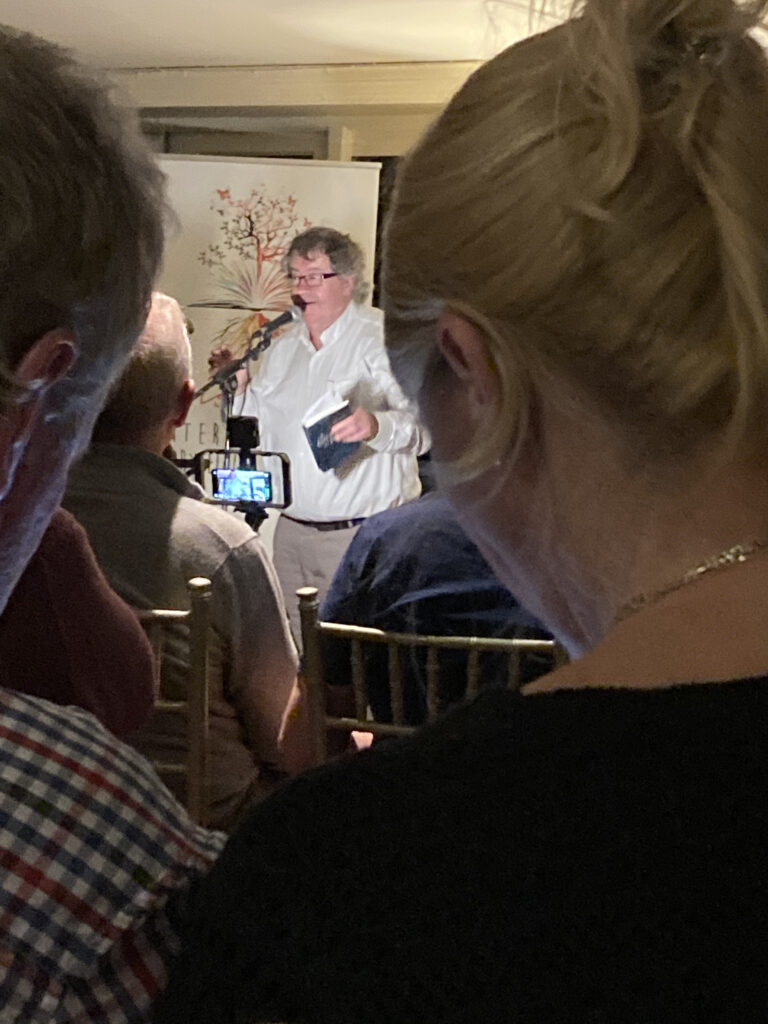 The audience loved Gabriel Fitzmaurice heart-warming anecdotes and poems.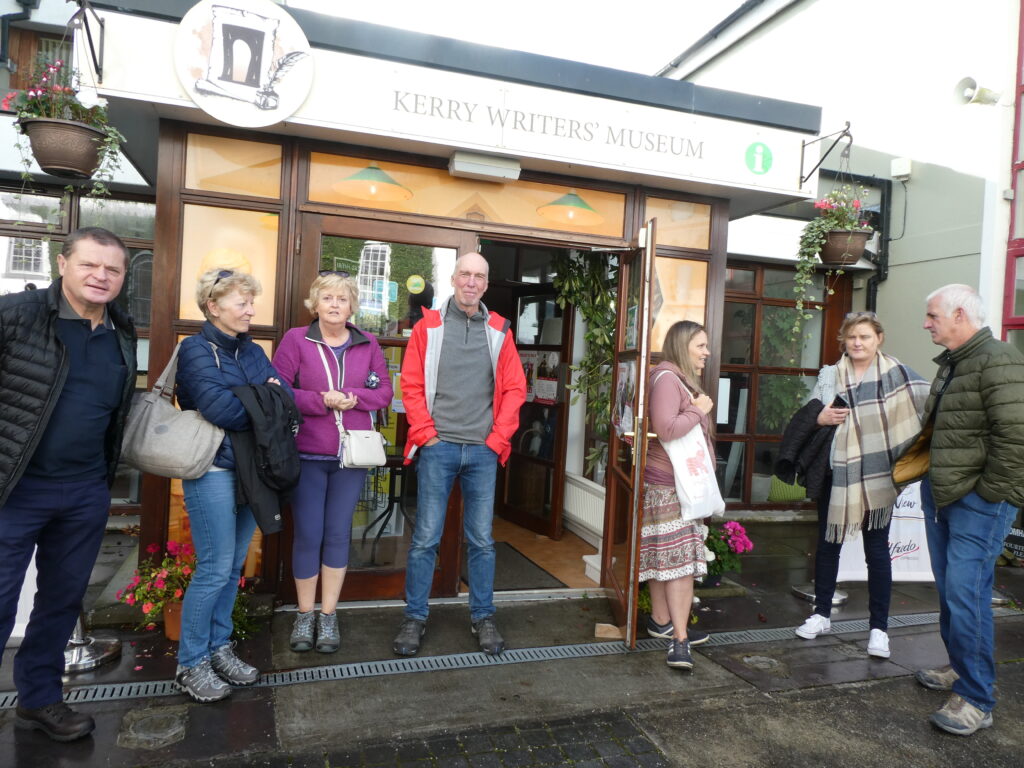 On Sunday morning a crowd regrouped at Kerry Writers' Museum for some very interesting story walks.
<<<<<<<<<<<<