By The Banks of The Feale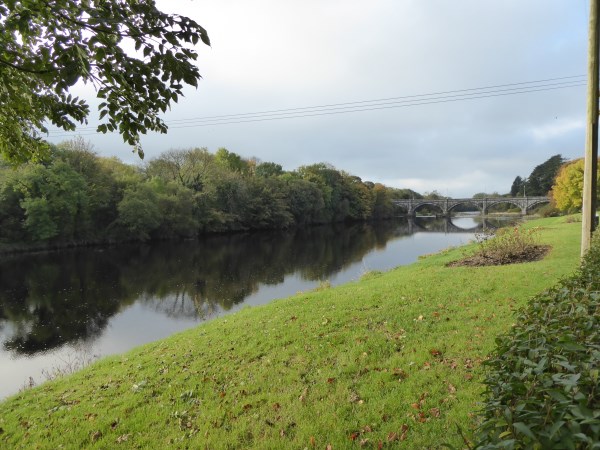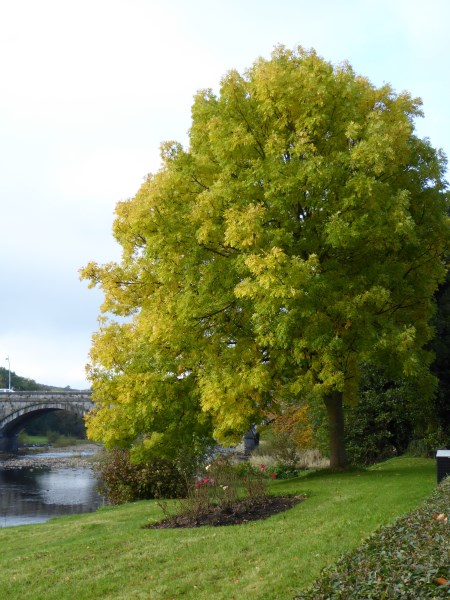 <<<<<<
A Memory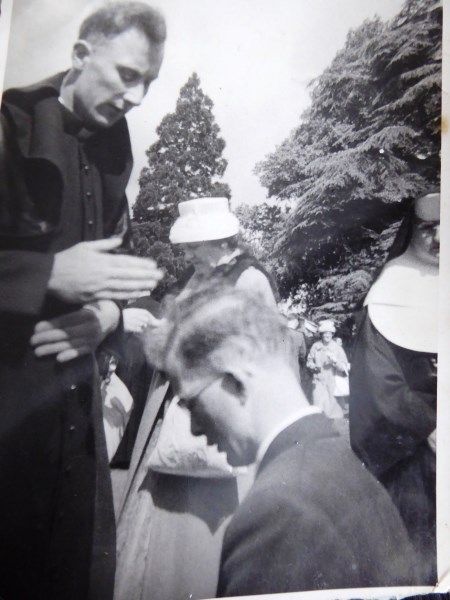 The late Fr. Kieran O'Shea from Bridge Road was ordained a priest on June 18 1961. Junior Griffin treasures this photo of his good friend giving him his blessing on that day. Apart from family, Junior and John B. Keane were the only two Listowel friends that Kieran invited to share his day. Junior appreciated very much the honour of being asked.
One of those ordained on that day was Bill Murphy who went on to be bishop of Kerry. There were 72 priests ordained on June 18 1961.
<<<<<<
Neodata is Demolished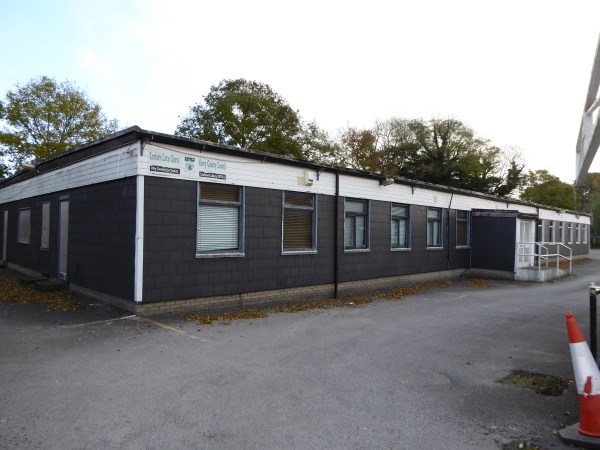 This was the old Neodata building. For a while it was home to Kerry County Council offices. Now it has been demolished and we are being consulted as to what we would like to see in its place.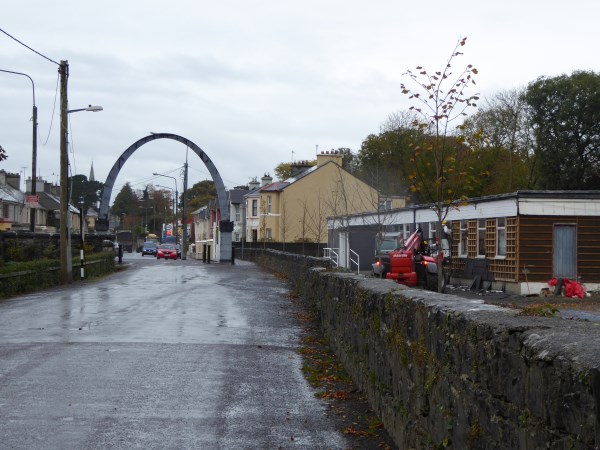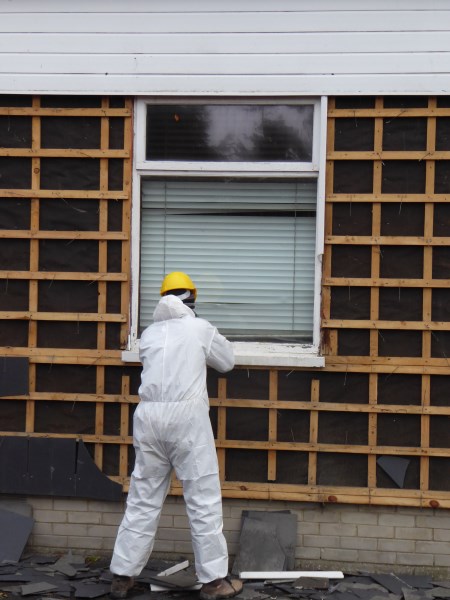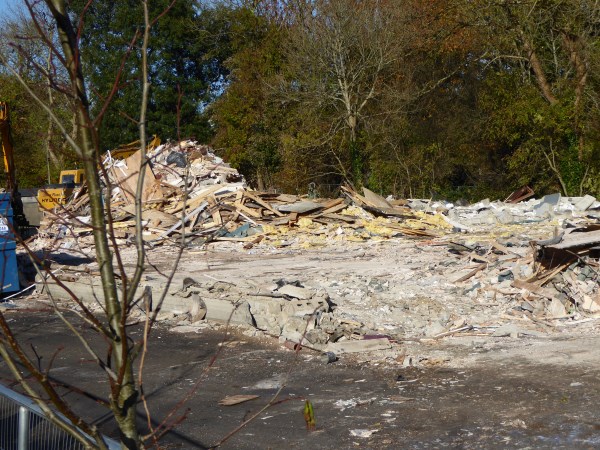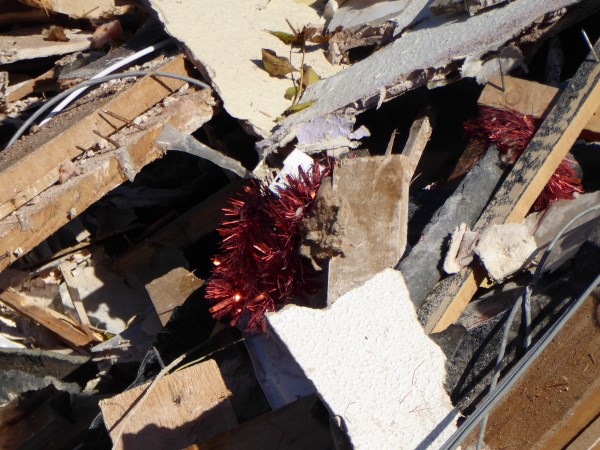 The tinsel among the rubble suggests that once there might have been Christmas cheer in these offices. Any one like to share a few memories?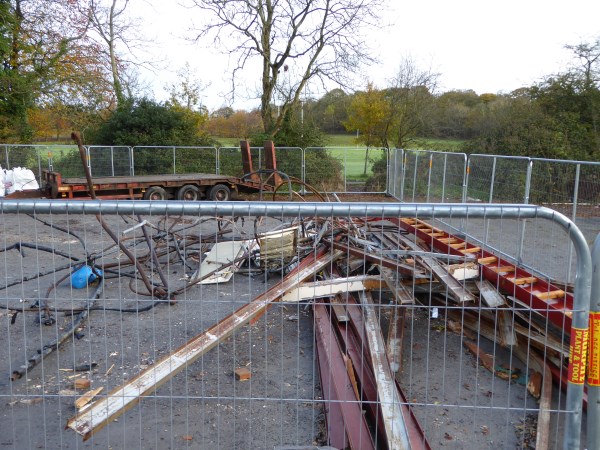 All that was left after the demolition was this pile of steel. And even that was being cleared away on Sunday November 13 2016
<<<<<
No Panto this Year
Oh yes, there is.
Oh NO, there's not. Pity!
<<<<<<<<
Saturday's Food Trail
This weekend November 12 and 13th Listowel's annual food fair was in full swing. It was a great success with huge crowds at the various events. On Saturday there was a food trail around the hotel and restaurants of Listowel with free samples everywhere. We were late joining the posse so we missed the hotel but we went to the next stop which was Gapos. There was some lovely Armenian food and wine and the big crowd of samplers enjoyed a feast.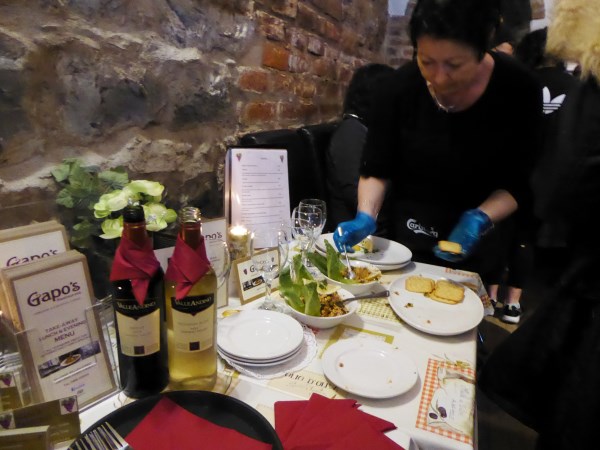 `Then it was across the road to Lizzy's Little Kitchen where Lizzy, herself had soup and savouries ready and waiting for us. If you know Lizzy's you'll know that space is tight at the best of times. On Saturday it was full to overflowing.
Since my merry band included a babe in a pushchair and a tired toddler, we decided to call it a day, resolving to do it all again next year.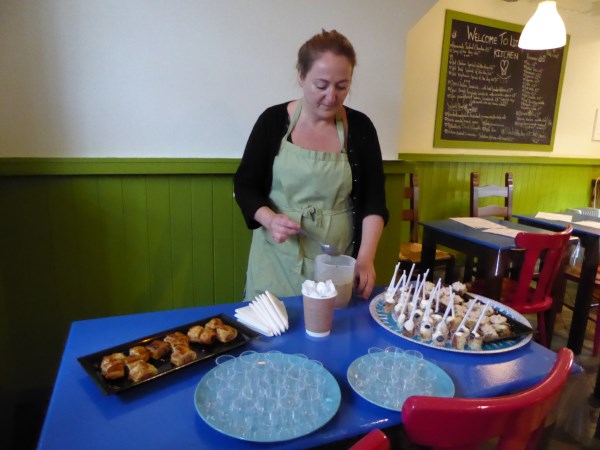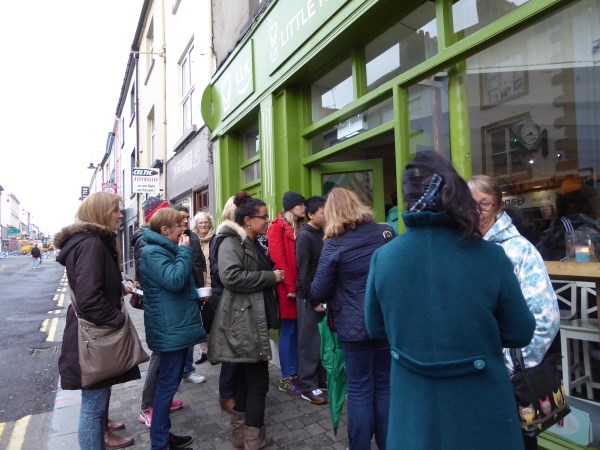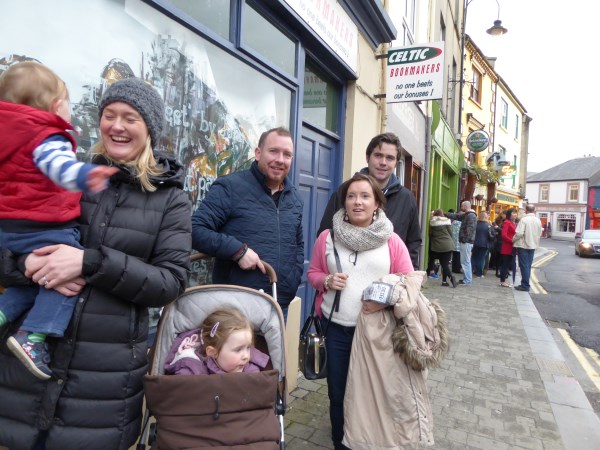 My visitors thoroughly enjoyed their visit to Listowel on the day of the food fair. They'll be back.
<<<<<<<<
John R.'s pop up restaurant at Listowel Food Fair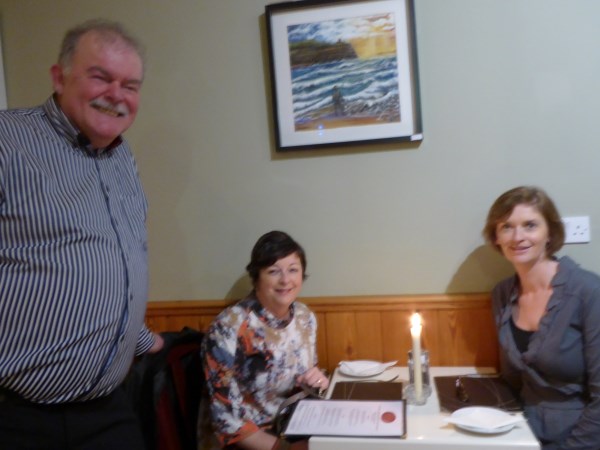 On Saturday evening, when the babe and toddler and their parents had gone home we joined a discerning group of diners to enjoy a delicious dinner at John R.'s This restaurant was for one night only and was booked out almost as soon as it was announced. Emer and Paula were among the lucky few to get a booking . We enjoyed a great value varied menu accompanied by one of Pierce's good wines.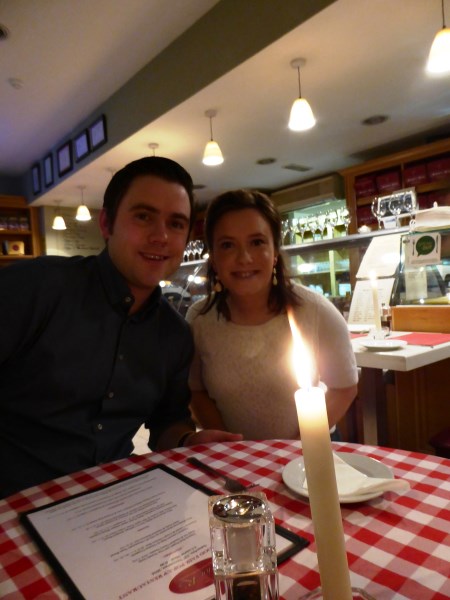 My dining companions were my daughter and her fiancé. They thoroughly enjoyed the experience. The Walsh family pulled out all the stops to give us a lovely meal in intimate and cozy surroundings.