I'm Back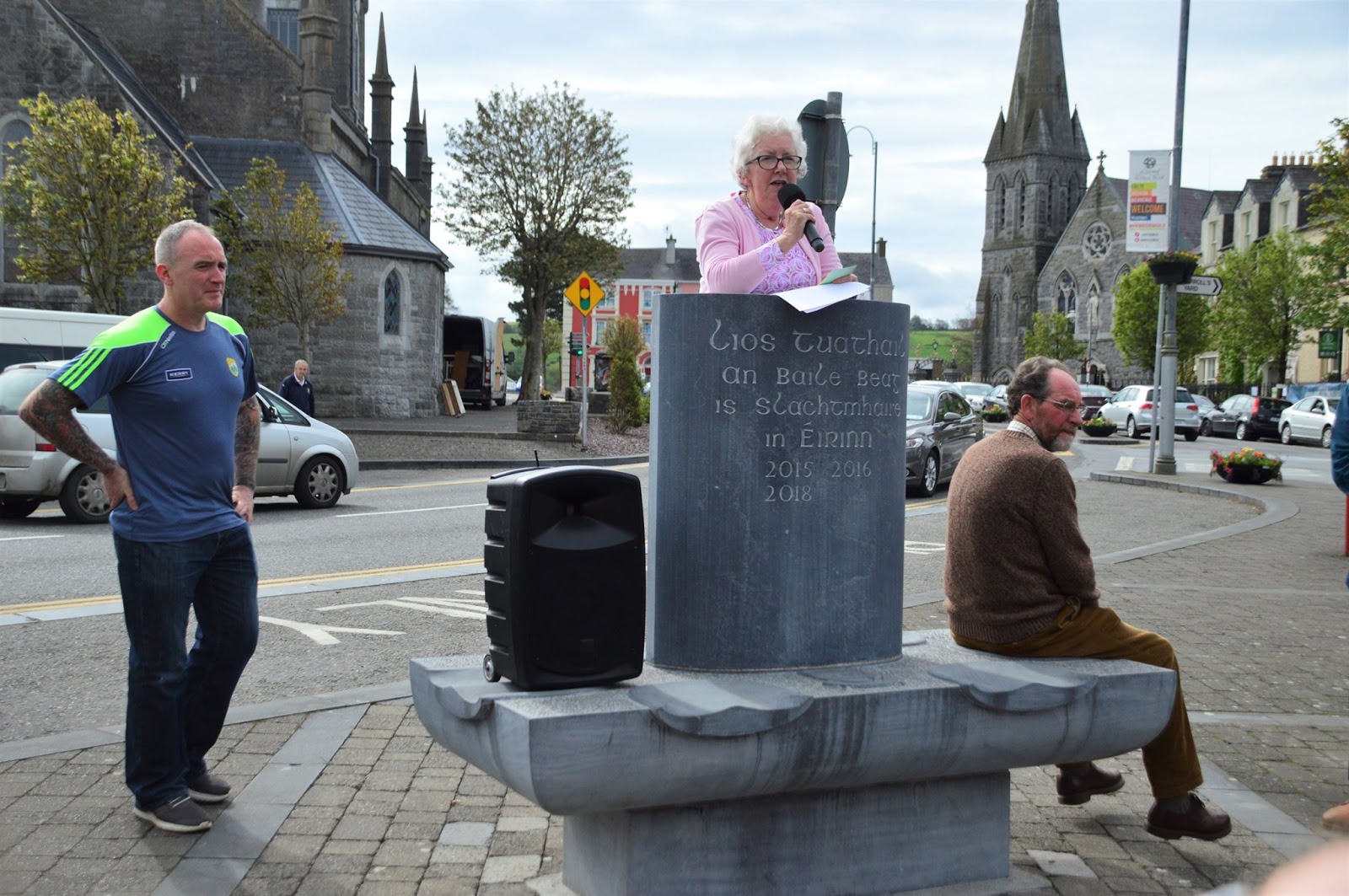 And this is where I was. At least this is where I was on Saturday June 2 2019. Elizabeth Brosnan and Bridget O'Connor are our photographers. The man on the left is Sean Stack. He was in charge of the sound. The man on the right (seated) is a man who comes every year to Listowel Writers' Week . He is P.J Kennedy from Cavan.
Left to Right; Mike Moriarty who gave us a potted history of Listowel Castle and who sang for us. me, my daughter, Clíona McKenna who read, Mary Moylan whose beautiful voice enchanted everyone, Eamon OMurchú who read from Joseph O'Connor's Hostage to Fortune. Behind Eamon and Mary is John Keane, formerly of this parish and beside Eamon is John's brother-in-law, Simon O'Flynn
Our morning walk was curtailed this year owing to the sad and unexpected passing of Jimmy Moloney, brother of Kay Caball who was to have been one of the contributors to the walk.
So, turning a negative into a positive, we walked from the Tidy Town's seat to the Kerry Writers' Museum and there the audience sat on the amphitheatre and we presented our show to them there. I think it was a better idea really since the crowd was very large and the traffic heavy so it would have been hard to hear if you were at the end of a line of walkers.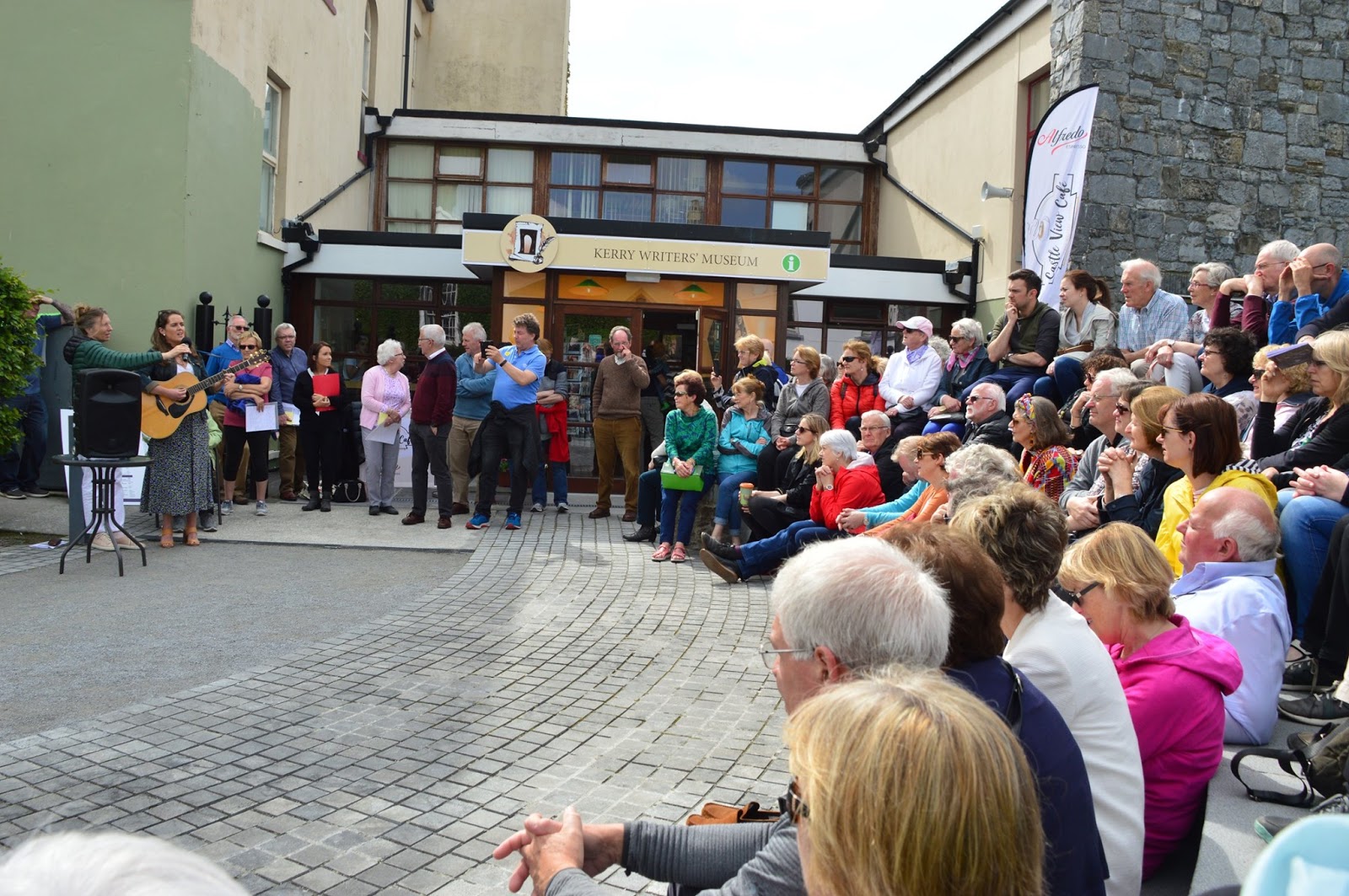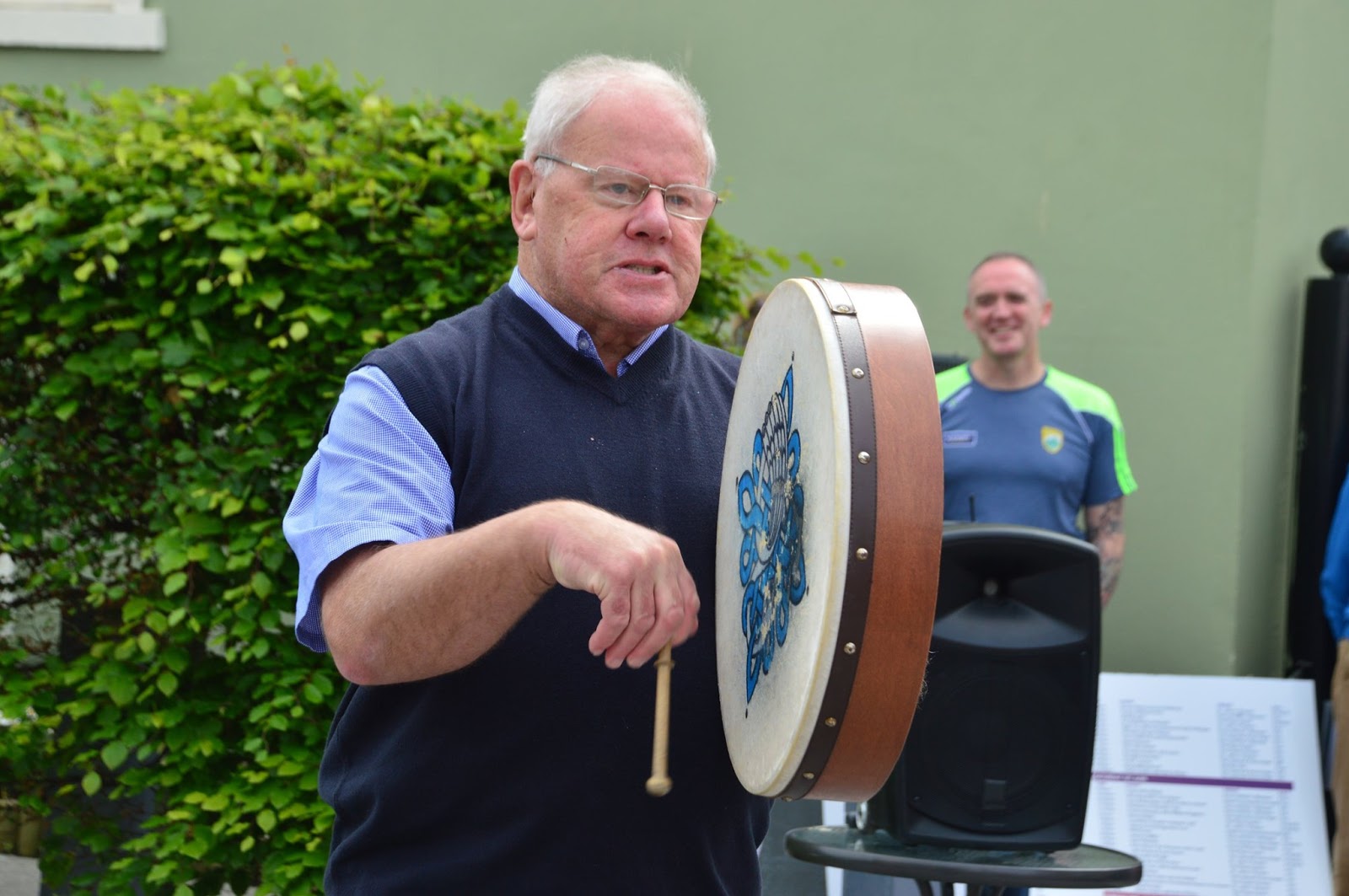 This is David Browne, director of Listowel Writers Week and here is an "only in Listowel'" story.
Paddy McElligott was to sing John B. Keane's Sive songs BUT….
Paddy, who swims in the sea every day had an unfortunate experience on Saturday morning. He accidentally trod on a weever fish. If you have never heard of a weever fish, look it up and prepare to be frightened. This agonising experience delayed him considerably and it is a tribute to the trooper that he is that he came at all. He, for one, was grateful that the walk was short.
Another great trooper, Mike Lynch agreed to sing the first song in Paddy's absence and he made a great job of it, revealing to his fellow committee members in Listowel Writers Week a talent that he had kept hidden from them up to now.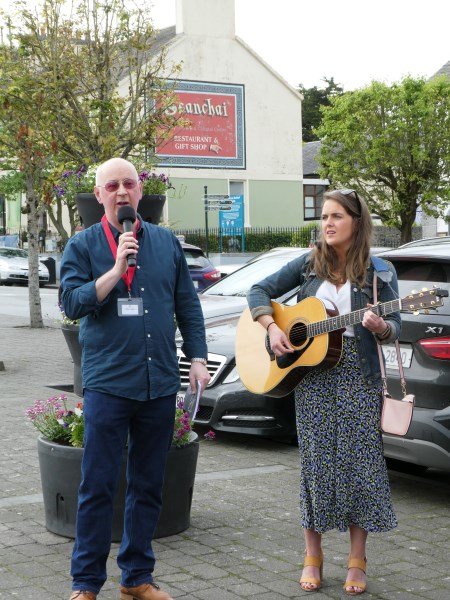 Mike Lynch accompanied by Mary Moylan (photo by Bridget O'Connor)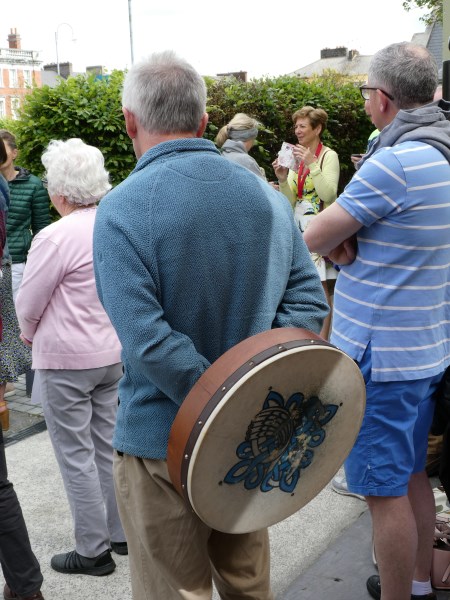 At The Seanchaí, Paddy, in the pandemonium in the wake of the weever fish accident, realises that he has forgotten his bodhrán and the words to the songs. He opens the nearest door to go in search of a bodhrán and who does he find but a man who, not only has a bodhrán but whose party piece is singing the Sive songs… …… only in Listowel.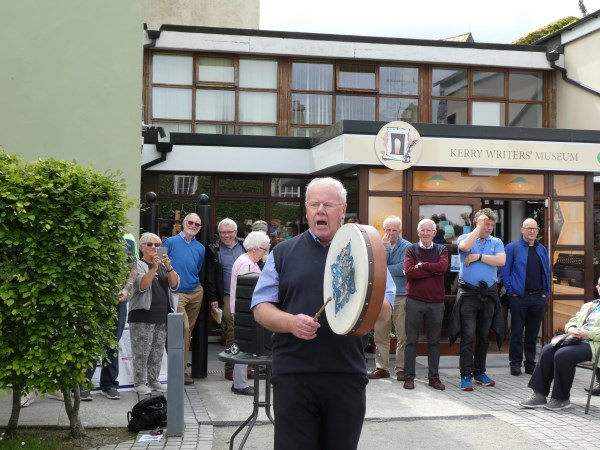 Dvid Browne was one of the surprise highlights of the "walk".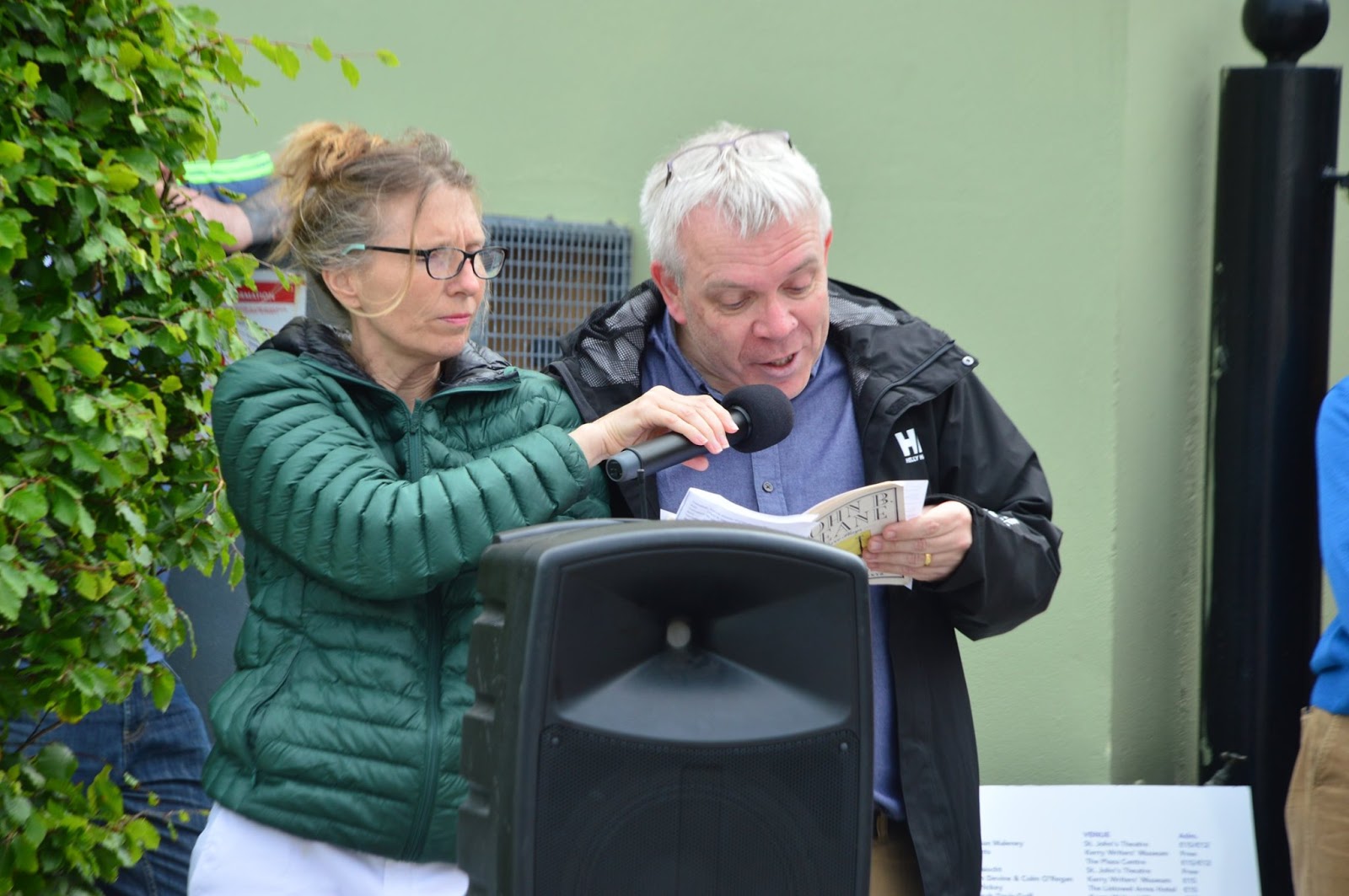 Mary Fagan and Dave O'Sullivan read a short extract from Sive. Local people will know Mary from her Horizons programme on Radio Kerry and Dave, who is a Kildare man, is just returned from the All Ireland Drama Festival in Athlone where his drama group, Prosperous Dramatic Society won the overall award for their production of An Enemy of the People.
Dave's name will be known to followers of this blog as a great researcher who contributes much of the newspaper archive research for us.
As well as his bit of acting as Thomasheen Seán Run he gave us a great insight into the history of the library in Listowel.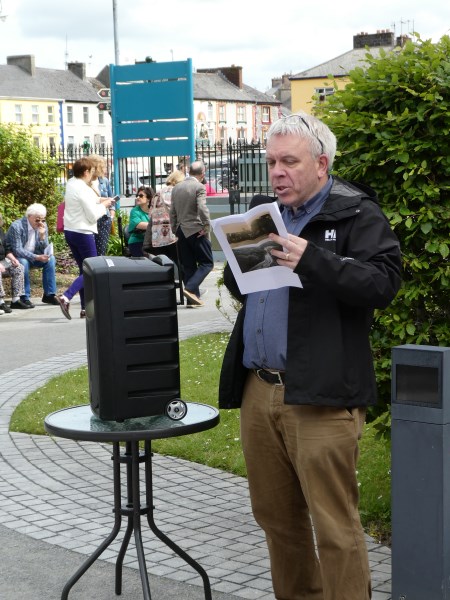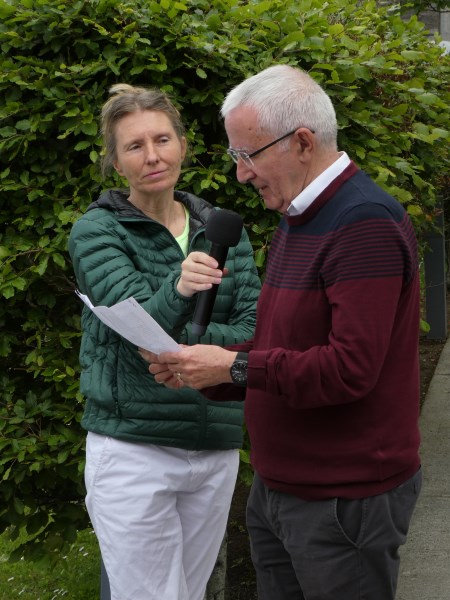 Mary Fagan gallantly held the microphone for experienced and reluctant-to-be amplified performers. Here she is with Eamon OMurchú, son of the late Luaí OMurchú who was the very first chairperson of Listowel Writers' Week.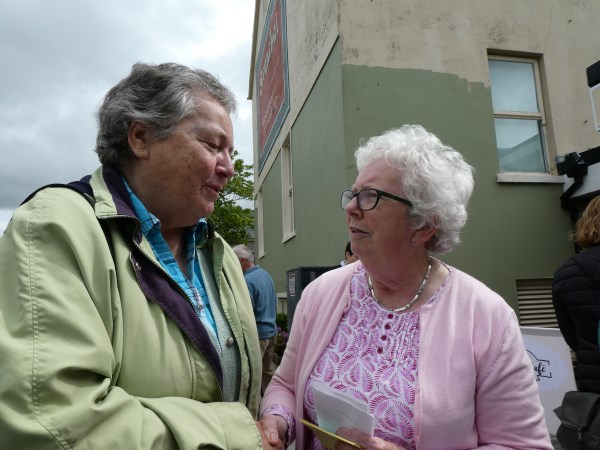 Sr, Una Harman was pleased that we paid tribute to the Presentation sisters and their work for Listowel, particularly during the Famine.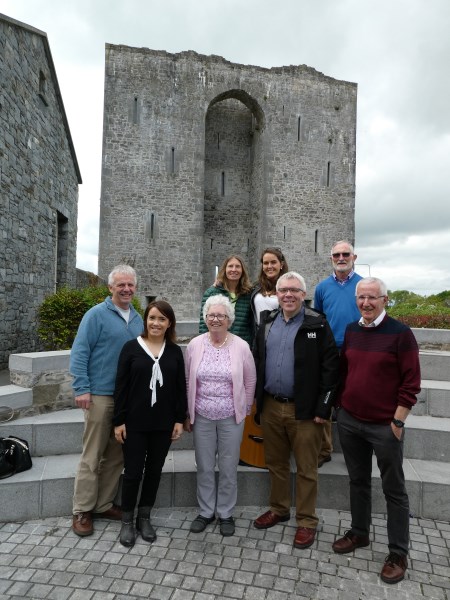 Most of us on the steps of Listowel Castle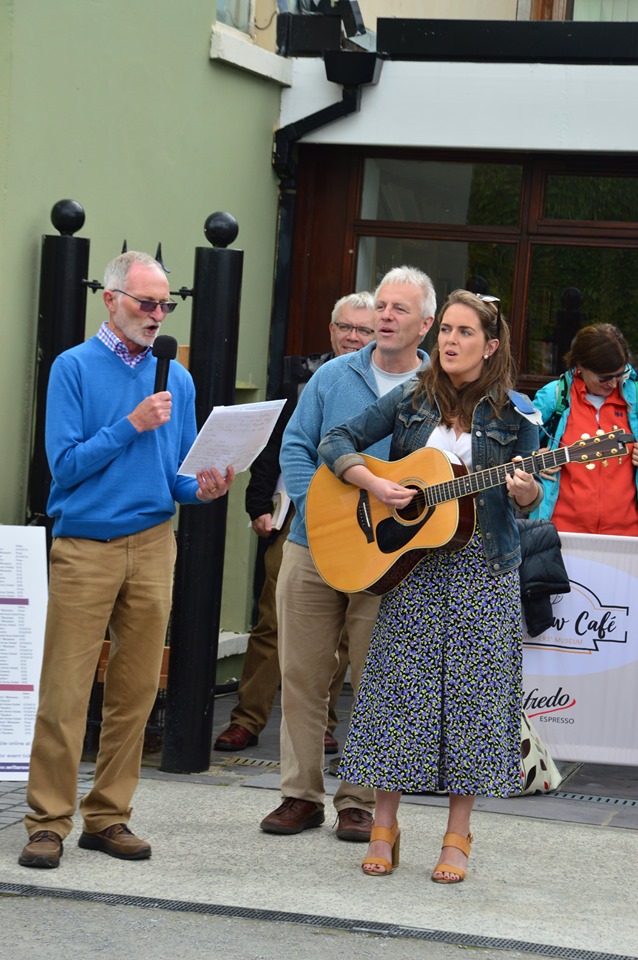 The shortest walk in the history of Writers' Week morning walks ended with Mike Moriarty leading us in a verse or two of Lovely Listowel.
I am delighted that so many of my family, friends, neighbours and fellow Listowel people joined the Writers' Week visitors for my little contribution to #Listowelww19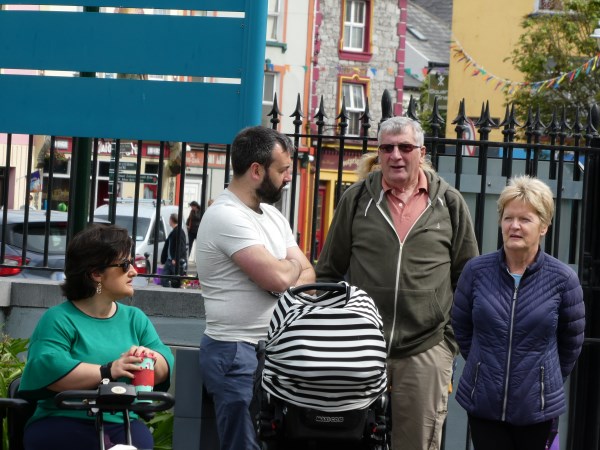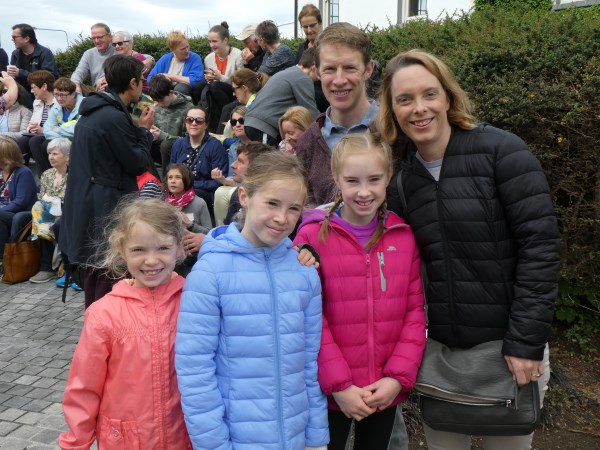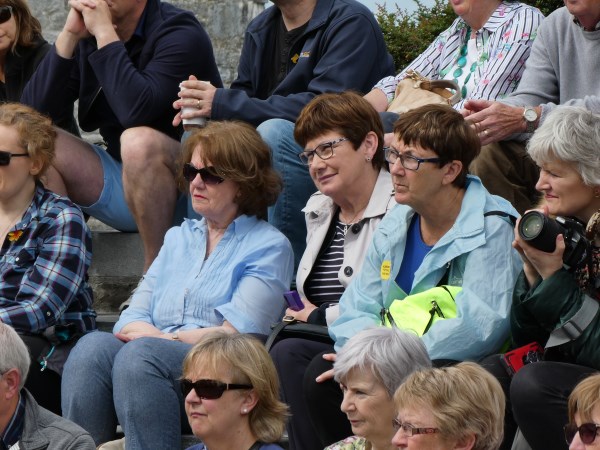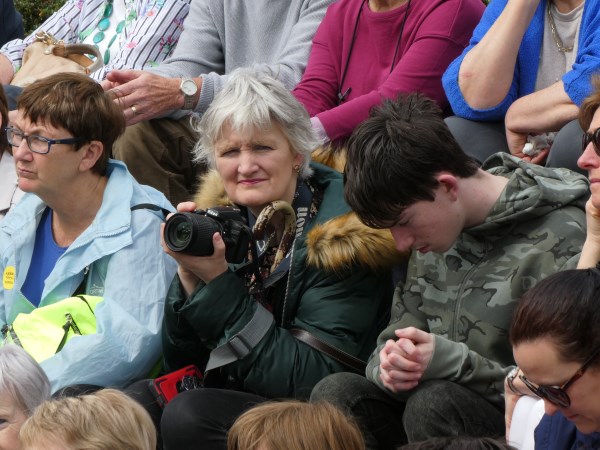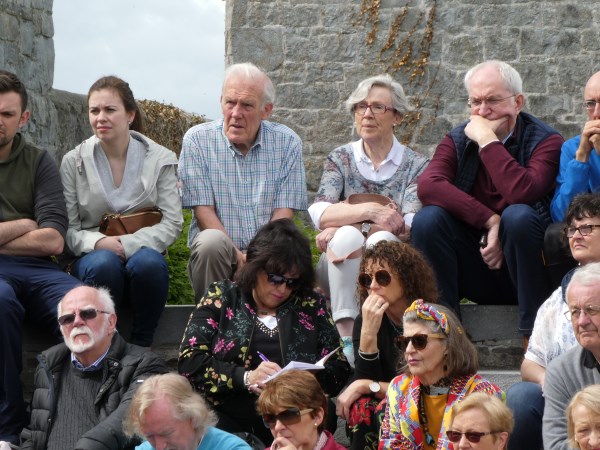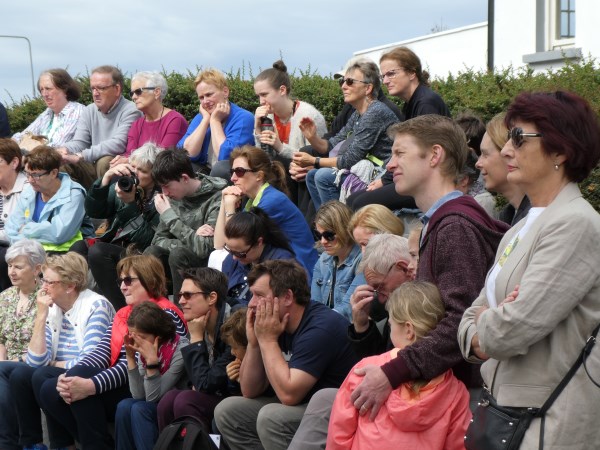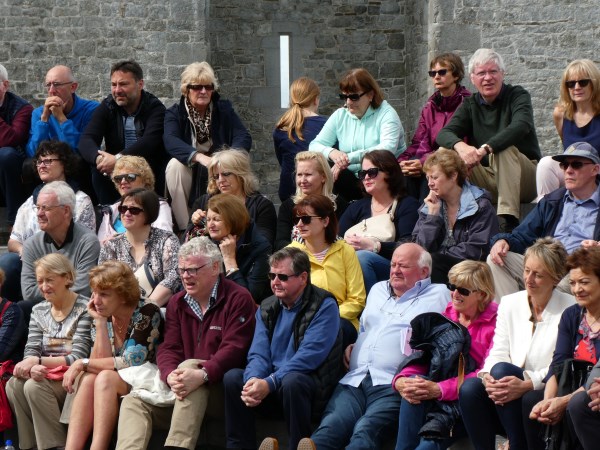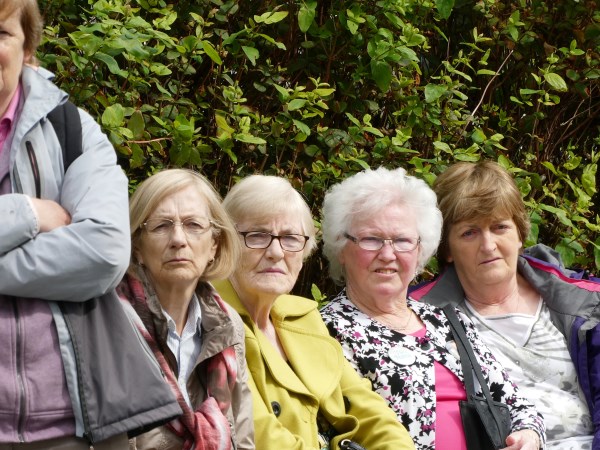 Lots more Writers' Week stuff in store over the next few days.