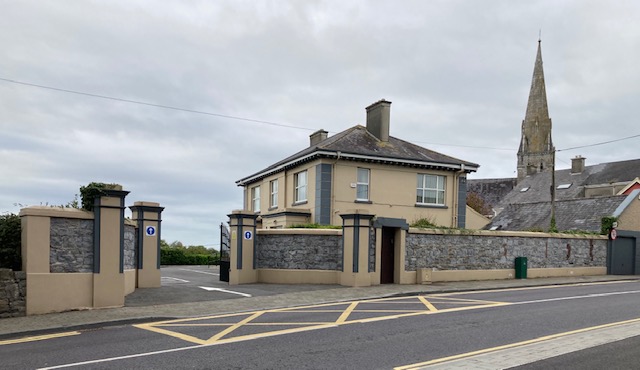 <<<<<<<<<<<<<<
Jerry Kennelly Remembers

Some North Kerry churches remembered by Jerry Kennelly in Shannonside Annual 1959
<<<<<<<<<<<<
A Leftover from Another Age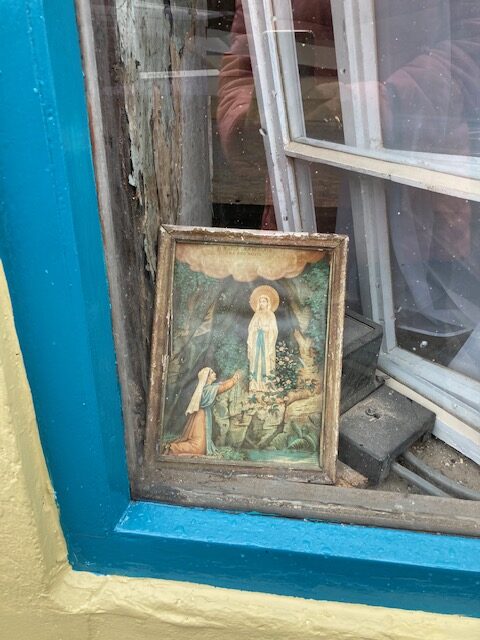 This image of the grotto at Lourdes in a window on Church Street took me back to my childhood. This image was everywhere, in pictures and in little cards we used to have in prayerbooks. It was also very popular in memorial cards.
<<<<<<<<<<<<
De Valera and a Forest in Israel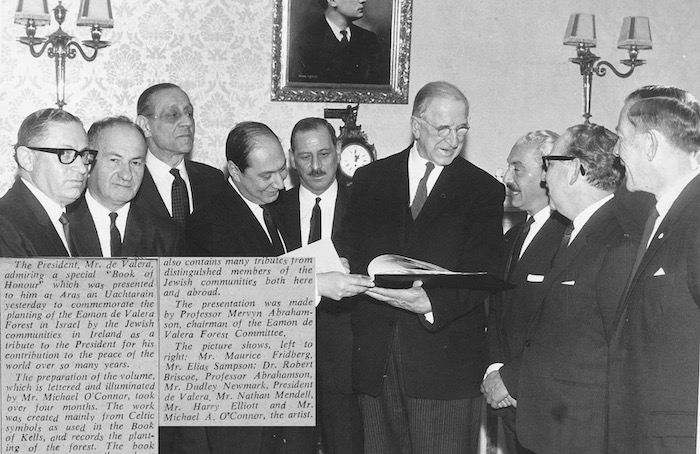 This 1965 picture shows representatives of the Irish Jewish community presenting Eamon de Valera, Uachtaráin na hEireann, with a "Book of Honour" in thanksgiving for his work for peace during the second world war. The book was illuminated and written in calligraphy by Michael O'Connor of Listowel.
On Dev's right as you look at the picture Professor Mervyn Abrahamson, chair of the Eamon de Valera Forest Committee.
So where is this forest?
Éamon de Valera Forest (Hebrew: יער איימון דה ואלירה) is a forest in Israel, near Nazareth. It was planted in 1966 and named after American-born Irish politician and statesman Éamon de Valera.
"It has 10,000 trees planted by the Jewish community of Ireland in tribute to President Eamonn de Valera. To be known as the Eamonn de Valera Forest at Kfar Hanna near Nazareth, the project is the latest in a series of similar forests named to honor the late President John F. Kennedy, Jan Christian Smuts and Franklin Delano Roosevelt."
The 10,000 tree forest is till flourishing today.
<<<<<<<<<<
Greenway Mural
I met this lovely young man in the Neodata carpark.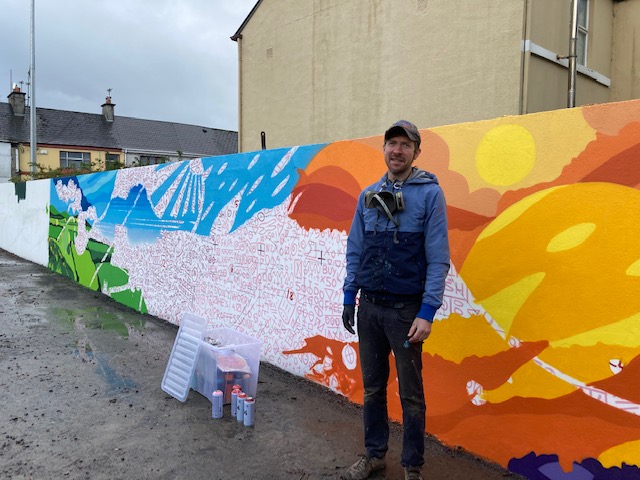 He is Garrett Joyce and he is busy finishing his mural in time for the official opening of our Greenway.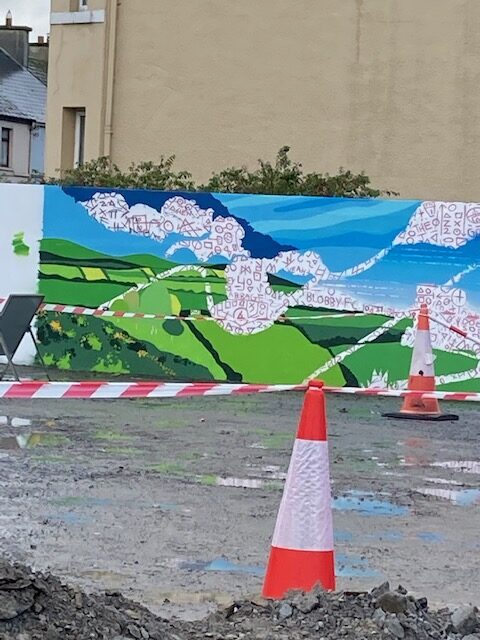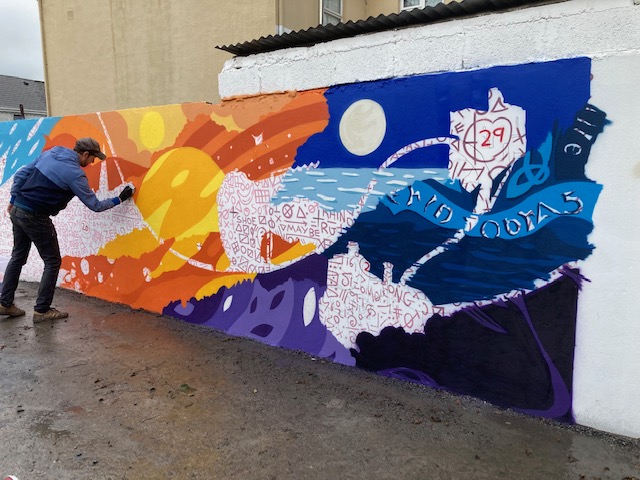 Looking good!
<<<<<<<<<<<
Today's English lesson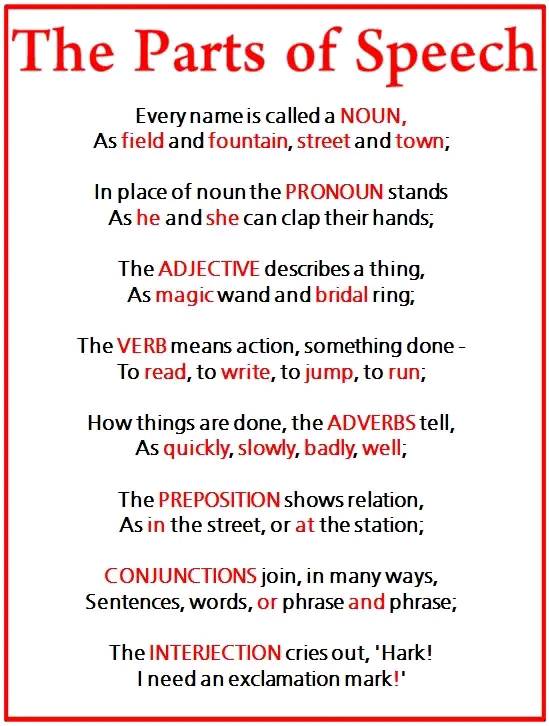 <<<<<<<<<
Getting Ready for Halloween
My dotey granddaughter in her pumpkin outfit is all ready for Halloween. She has no clue what is all about but she knows excitement when she sees it.
<<<<<<<<<<<<<<