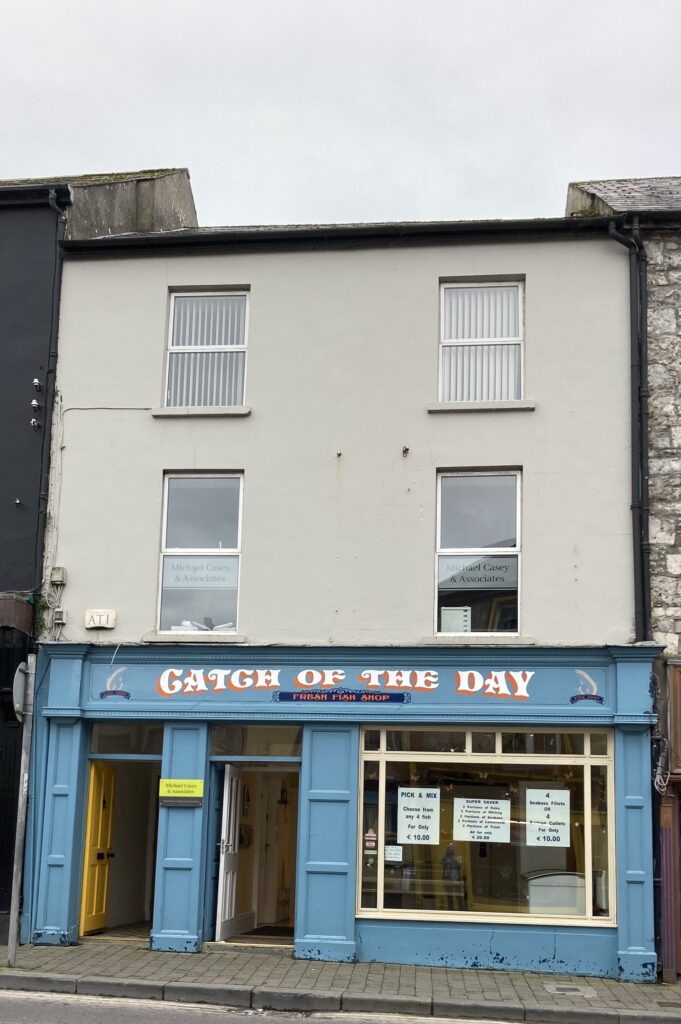 <<<<<<<<<<<
Two St. Michael's Colleagues, R.I.P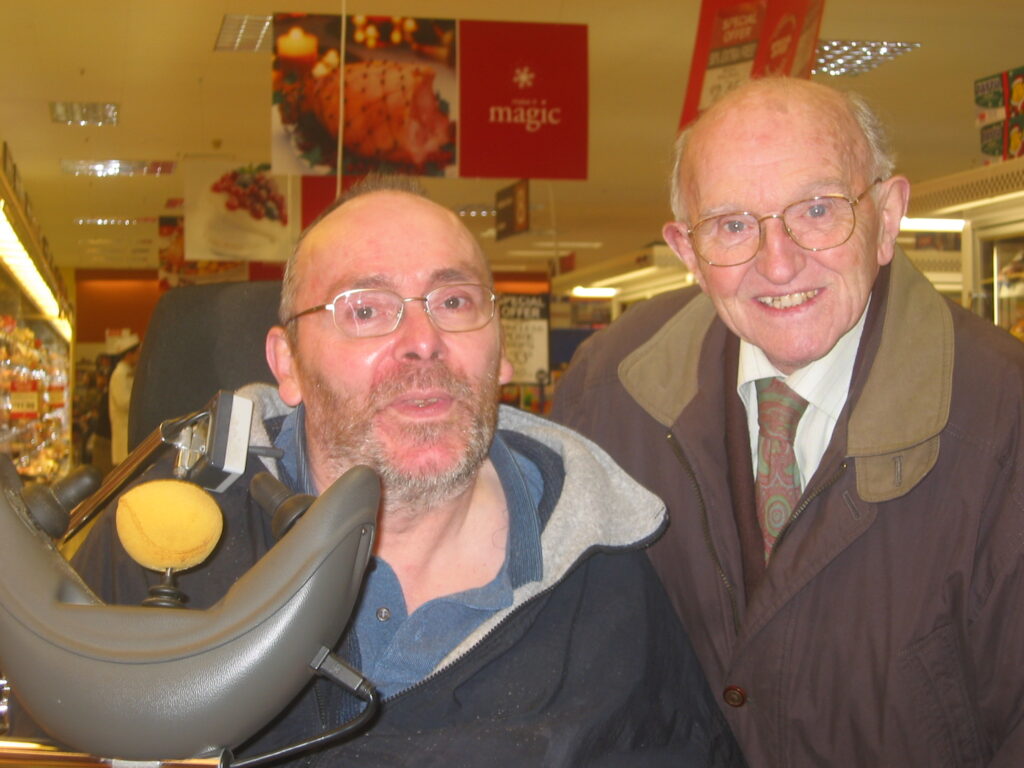 Two Corkmen, Jim Cogan and Michael Cody, many moons ago.
<<<<<<<<<<
Medicinal Recipes from 1852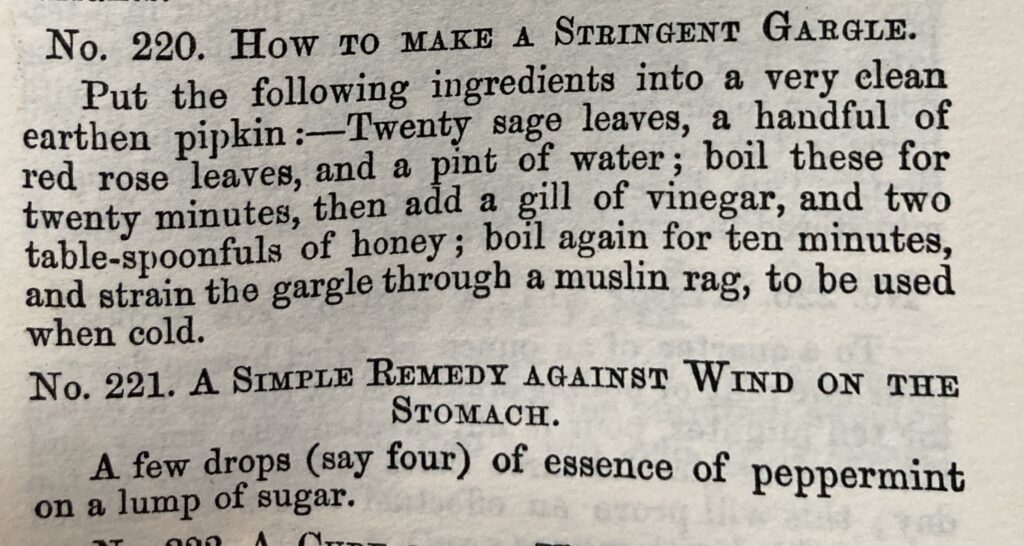 <<<<<<<<<<<<<
Good New for St. Michael's
(text and image from St. Michael's website)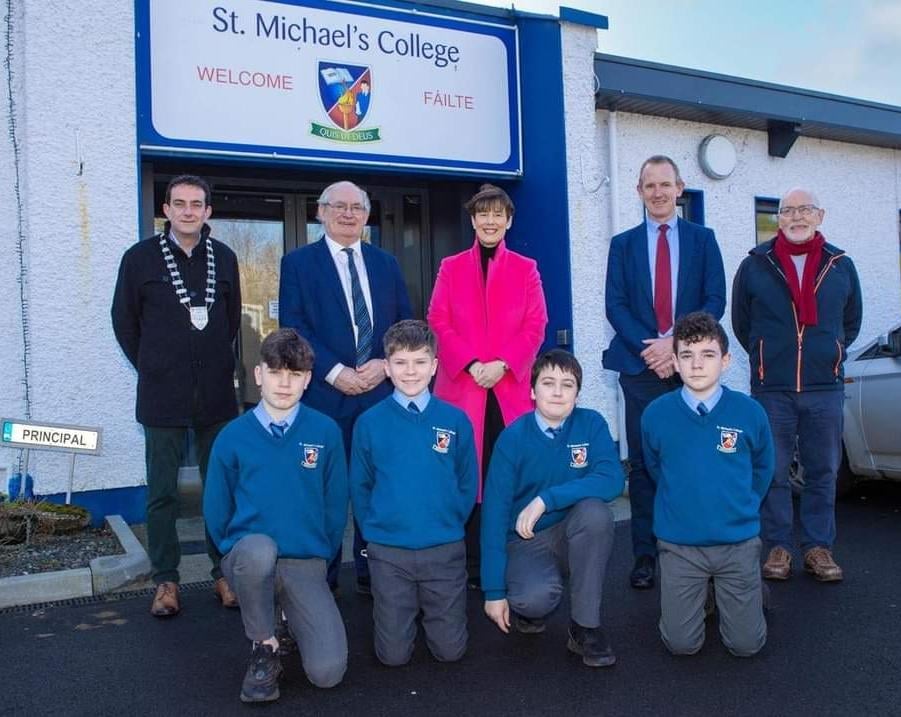 Statement from Norma Foley;
Multi-million Euro Extension for Listowel School!I am delighted to announce a multi-million euro extension project for St Michael's College Listowel under the additional accommodation scheme.The state of-the-art building project includes provision for a special education teaching room, a multimedia room, a music room, an art room, two science labs and a project store room. Approval was also given for reconfiguration works to upgrade an existing art room, converting it into a mainstream classroom.It was wonderful to have the opportunity to visit St Michael's College in Listowel this week and to personally deliver this good news.St Michael's College is synonymous with the town and this extension is an endorsement of the excellence in education being provided by the entire school community.
<<<<<<<<<
Dan Keane's Limericks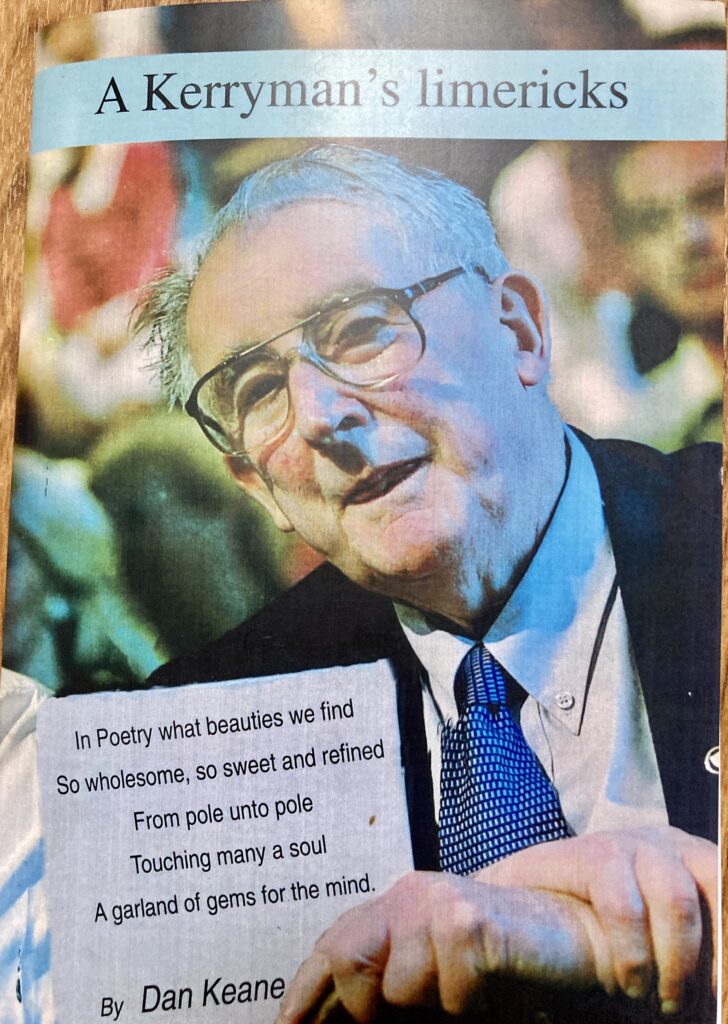 Dan Keane who passed away in 2012 was a man of varied and extraordinary talents. I encountered Dan first as as storyteller and I was enthralled by him. His story was about a football match, a subject on which Dan was an expert. I later learned that Dan was a ballad maker and poet of some merit.
Much later I learned that Dan, while including scholars and literary men among his ancestors, was , himself, completely self taught. His appetite for knowledge coupled with his interest in local history and lore made him a knowledgeable and popular raconteur and writer.
His last volume of verse was the above, A Kerryman's limericks, and I'm going to bring you a few over the next few days.
The next is not one of Dan's but he professed it was one of his favourites.

<<<<<<<<
Great Old Photos
Tipperary Studies is a great website devoted to preserving and promoting the past.
They have a marvellous digital archive of old photos and videos. Among their collections is a collection of Photographs of Munster. These photos were taken by a professional photographer on glass plates in the 1930s.
While most of the images are of Tipperary there are some lovely photos of a few Listowel shops and their owners or workers.
Please respect Tipperary Studies copyright claim to these digitised images which may not be used for commercial purposes without permission.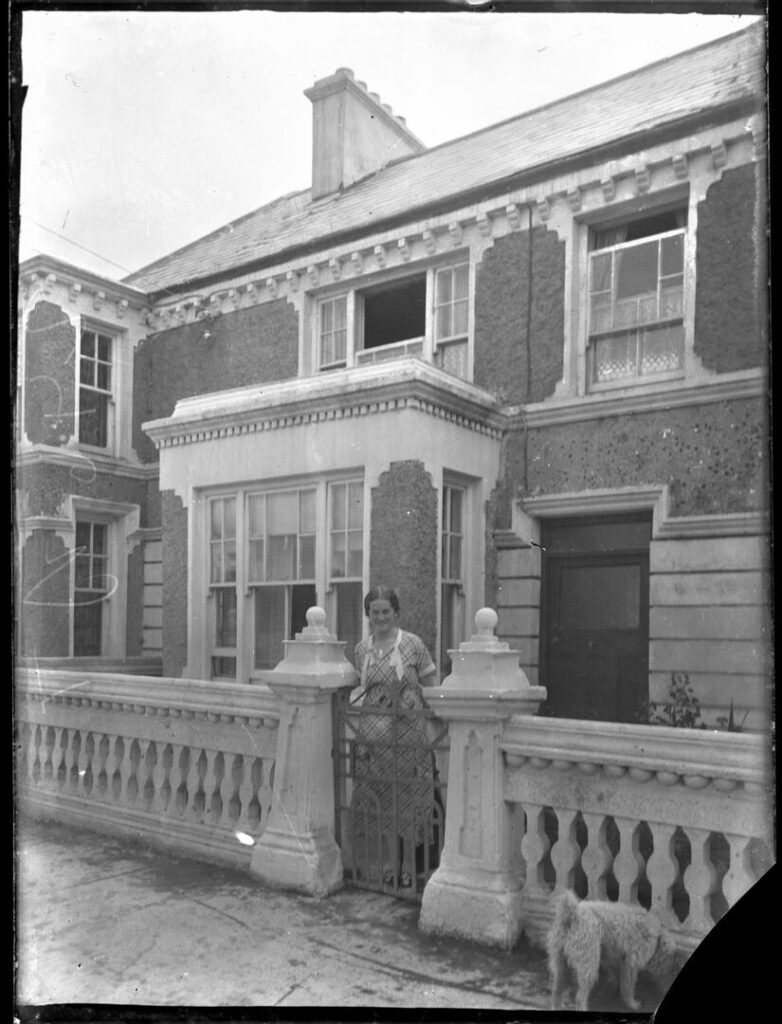 This lovely photo was unidentified in the collection but an old neighbour has identified the late Mrs. Mona Dalton at the gate of her home in Bridge Road.
<<<<<<<<<<<<<