More from St. Patrick's Day in Listowel 2016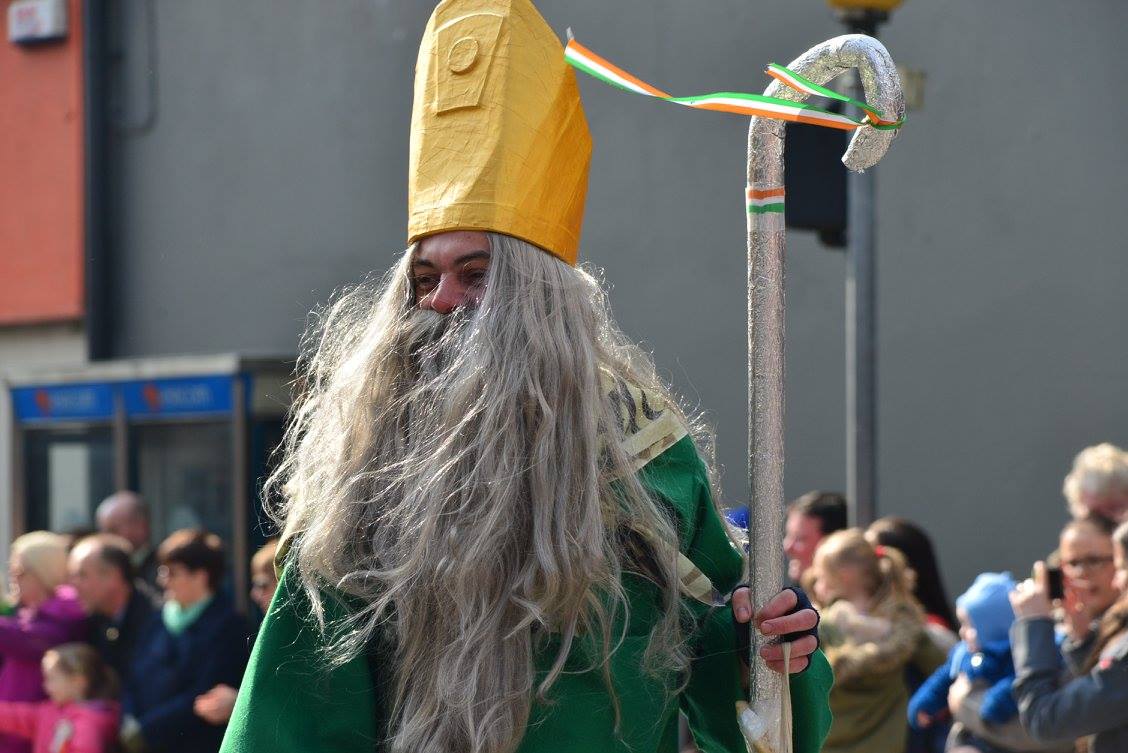 The man himself (photo: Elizabeth Brosnan)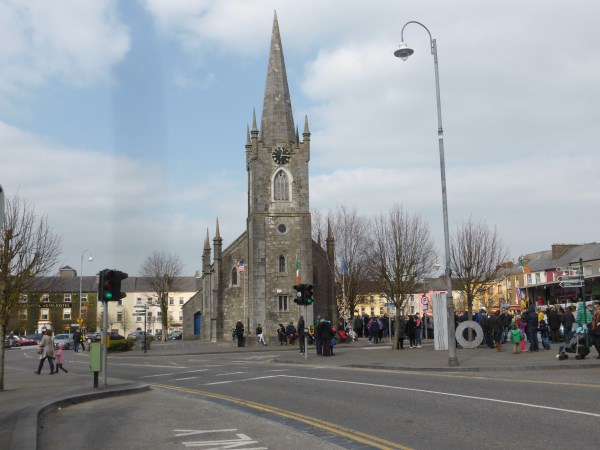 In Listowel Town Square people gathered to watch a short concert before the parade. The weather was the kindest it had been in ages.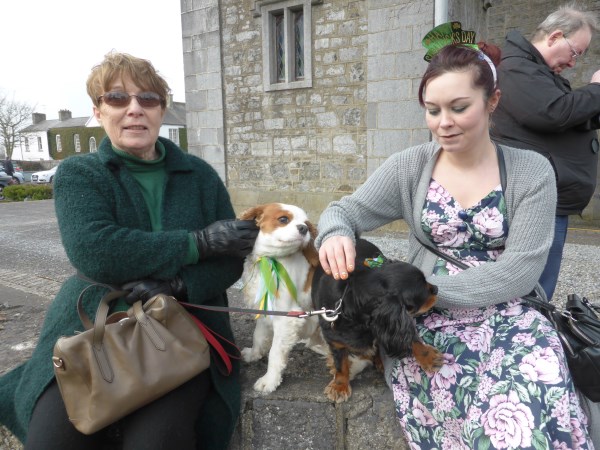 Even the animal companions were decked out in green.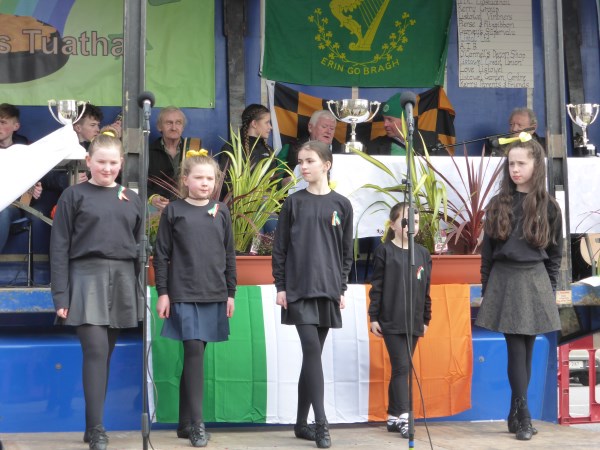 On the stage Comhaltas had assembled dancers, singers and musicians. Glór na Gael members were keeping a watching brief.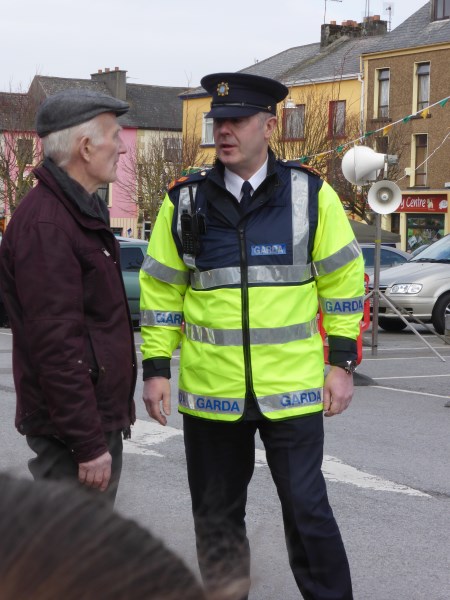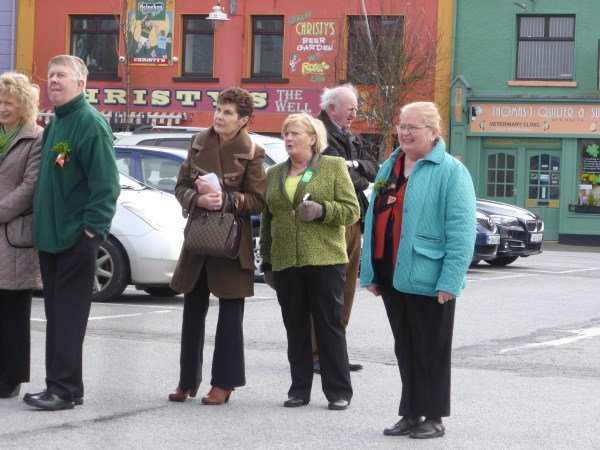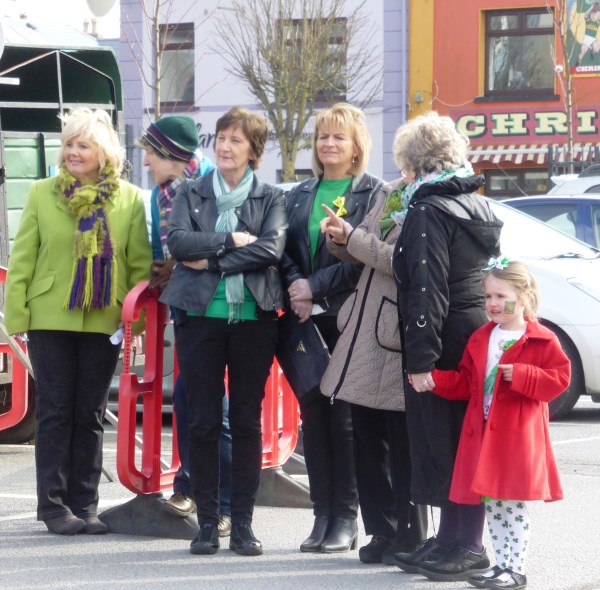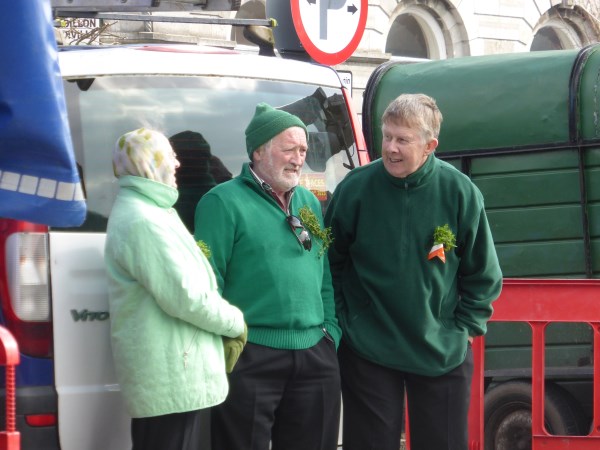 Their turn over, members of Listowel Folk Group stayed to see the rest of the concert.
<<<<<<
Collection for Cancer research and Services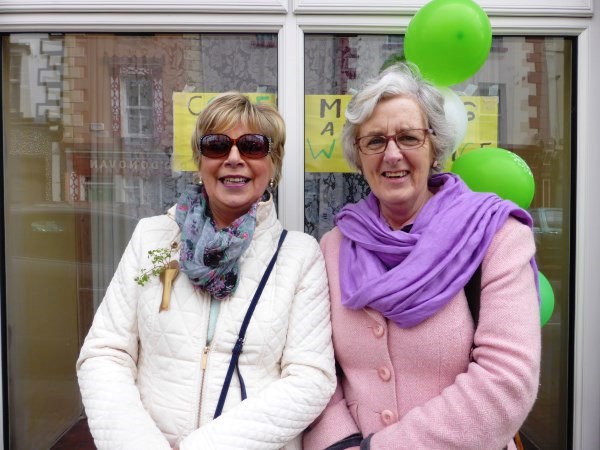 Margaret MacAulliffe and Judy MacMahon were at Nora Mulvihill's fundraising tea and cake party.
<<<<<<<<
Vincent Carmody posts a Poignant Picture
(photo and text Vincent Carmody on Facebook)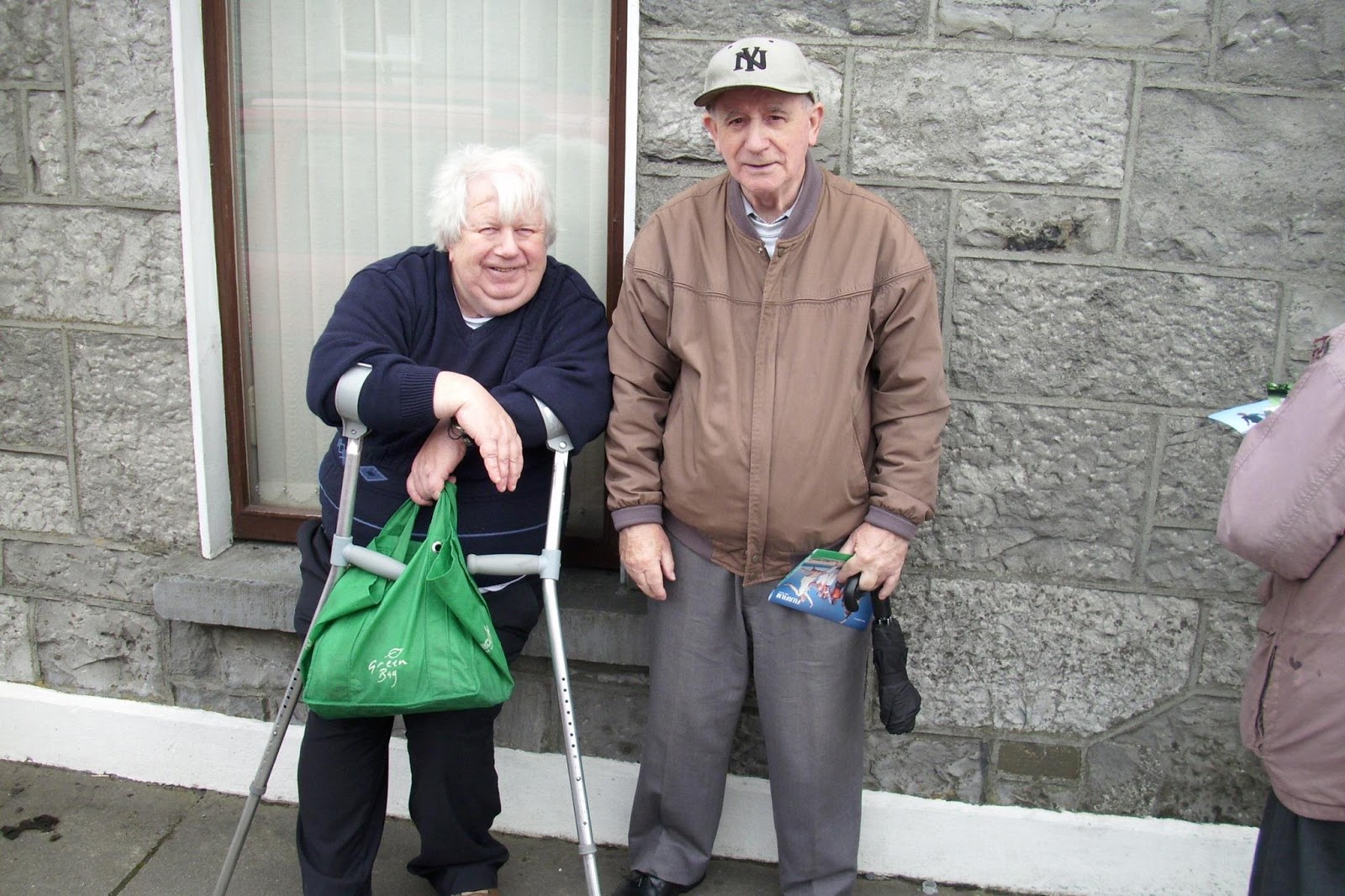 "Today, I am posting a photograph of two first cousins, two Martin Hickeys. The younger Martin on the left, lives in Colbert Street
The older Martin, formally of O'Connell's Avenue, was a long time resident in the Bronx, New York. Martin, predeceased by his wife Margaret, passed to his eternal reward on March 9th 2016 in the loving presence of his family, his daughters and son , Kitty, Coleen and Eddie.
I count myself very fortunate to have made friends with Martin, many years ago,and enjoyed his wonderful company on each of his many visits back to his beloved hometown of Listowel.
When he returned, his main pleasure was meeting up with his old neighbors and friends, walking the streets and back ways and above all, being down by the woods, ball alley and riverside. These places, he once told me, were those closest to his heart. He will always be remembered as a real gentleman by his many friends in Listowel. Our heartfelt sympathy to his grieving family."
<<<<<<<


Meanwhile in Ballybunion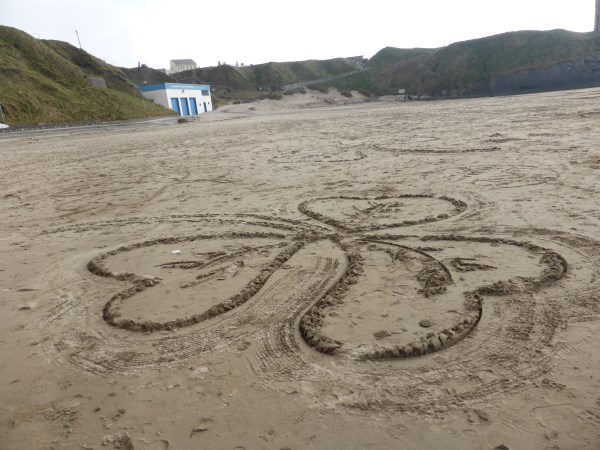 Mario Perez, their resident sand artist had created another masterpiece on the beach.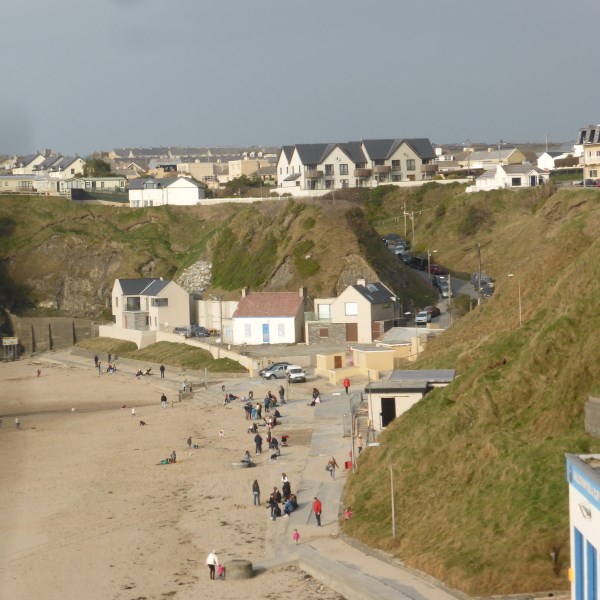 The fine weather brought a nice few on the beach.