Listowel Town Square in Summer 2019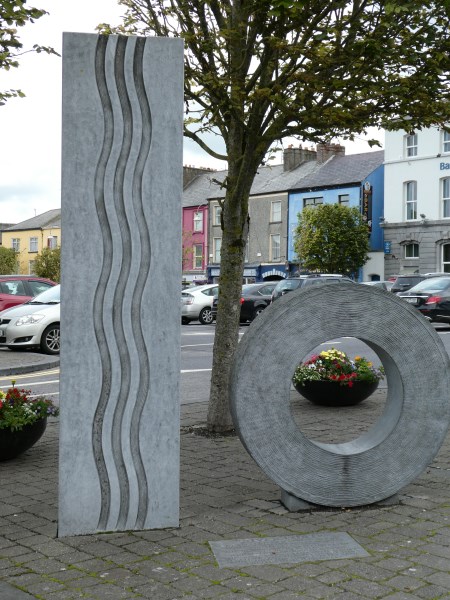 <<<<<<<<<<


Nora Moriarty's Lace
Tadhg and the Moriarty family spared no expense in mounting the beautiful display of Nora's beautiful lacework at Listowel Writers' Week 2019.
The room was decorated with floral displays. The lace pieces were beautifully mounted, framed and lit.
Wine and food was in plentiful supply at the opening.
A beautiful catalogue of the pieces had a photo of a particularly lovely and appropriate lace piece on the cover.
A huge crowd of family, friends and Writers' Week visitors admired the work and were left in awe at the magnificence of the pieces. We all marvelled that such a talented lady could have lived in our midst and we were unaware of the beautiful work that was being produced in Luachra Road.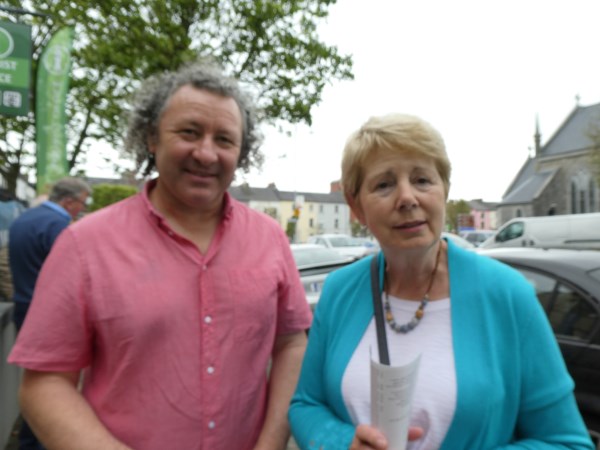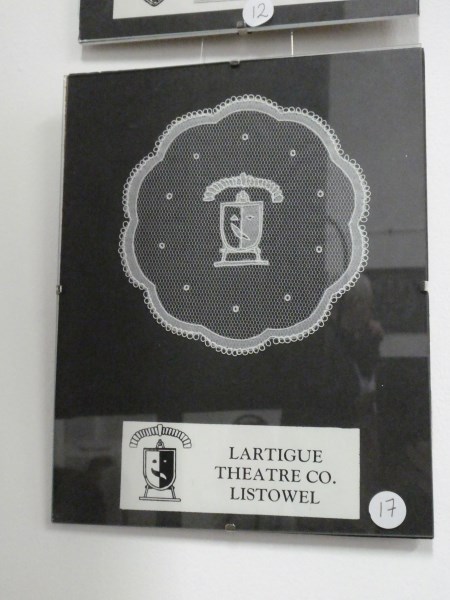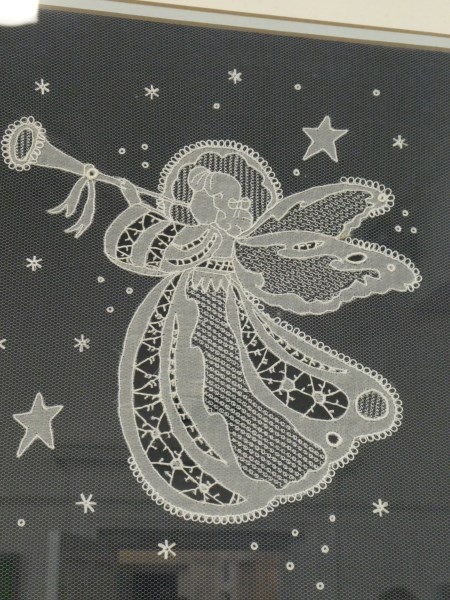 Writers' Week chair, Catherine Moylan visited the exhibition. She is with Eugene Moriarty, international cyclist.
On Sunday when I called in again I met Tadhg and Eugene as well as Sr. Una Harman and Gerald O'Carroll
<<<<<<<
Listowel Writers' Week; The early days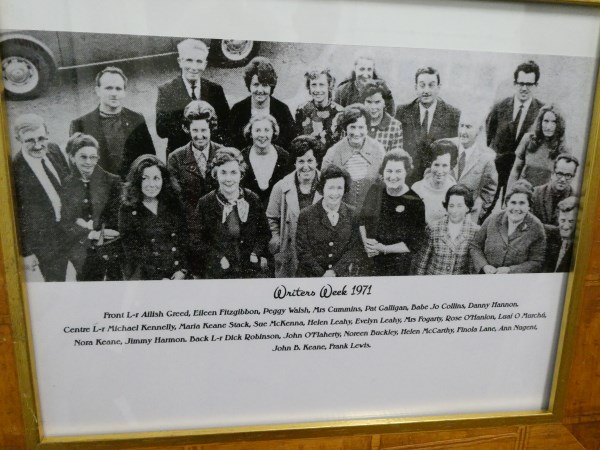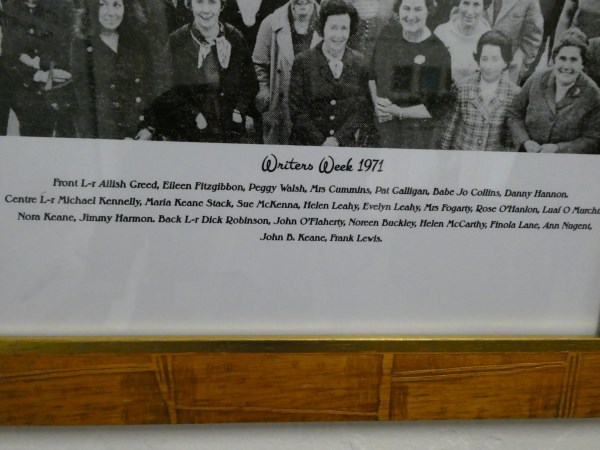 `Because the late Nora Moriarty was the first secretary of Writers' Week they included a photo of the 1971 committee with her lacework exhibition.
<<<<<<


A Few more from Opening Night LWW 2019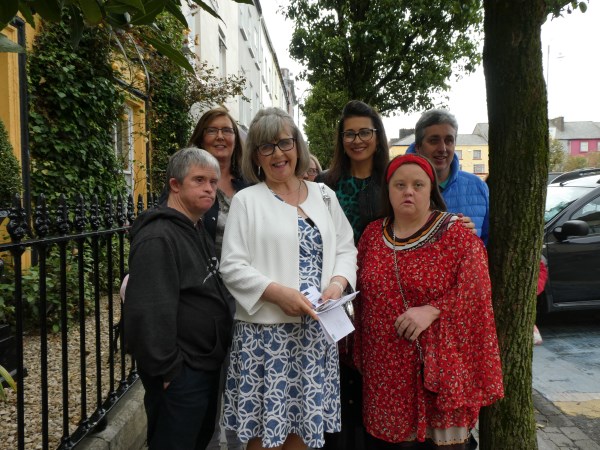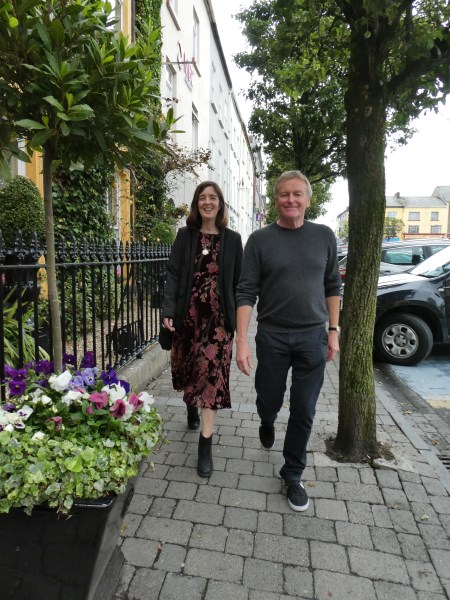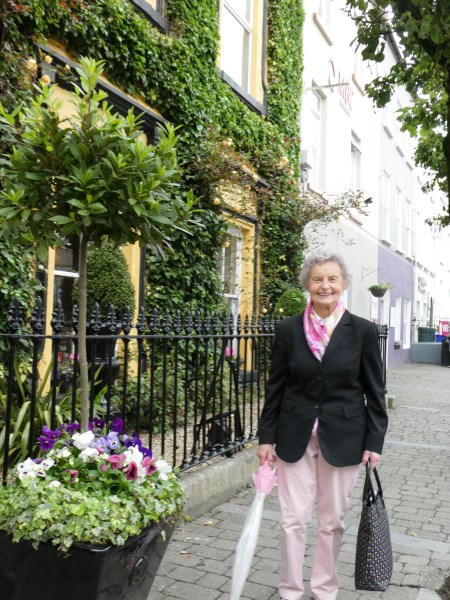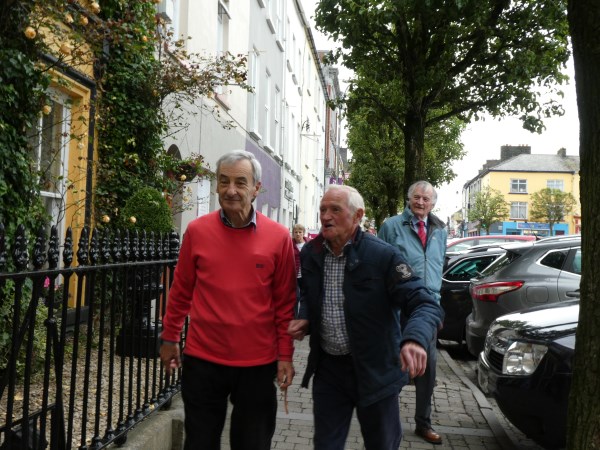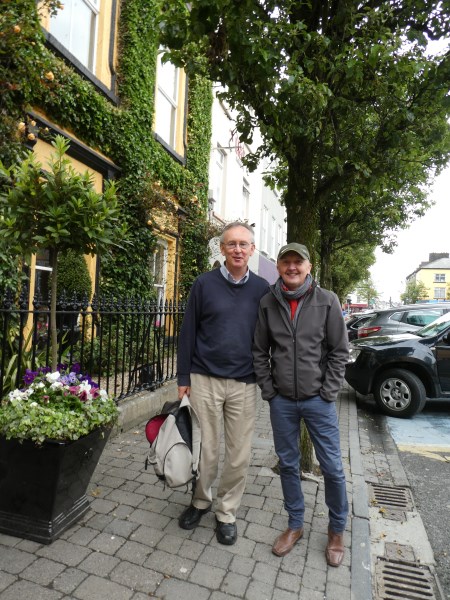 <<<<<<

Cheese and Wine in Newbridge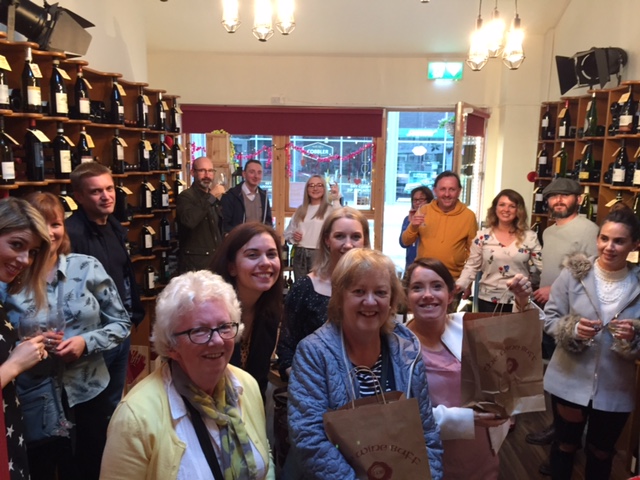 I had a great night recently at a cheese and wine tasting event in The Wine Buff in Newbridge.
Every cheese (they were all Irish) had its own story. I loved the story behind Fifteen Fields. This cheese is made from the milk of Eamonn Lonergan's cows in Knockanore (not to be confused with our Knockanure) and it is only produced from May to October because it is only made when the cows are out in the fifteen fields. It is a cheddar and it's delicious.