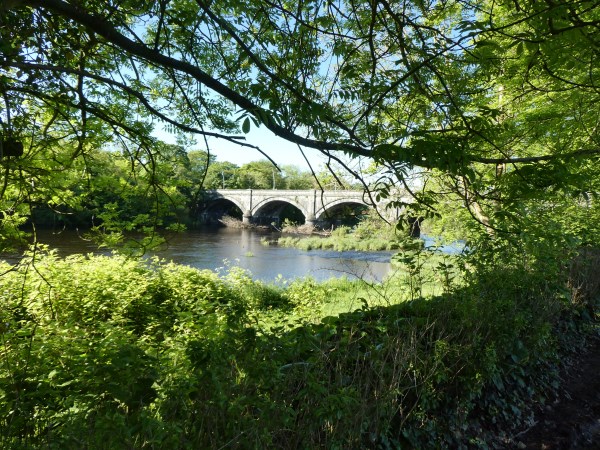 <<<<<<<<<<
Preparing for the Greenway
On my walks recently I have noticed planning signs appearing all around. They are a sure sign that the long awaited greenway is getting nearer.
A planning sign at the Tim Kennelly roundabout in Cahirdown.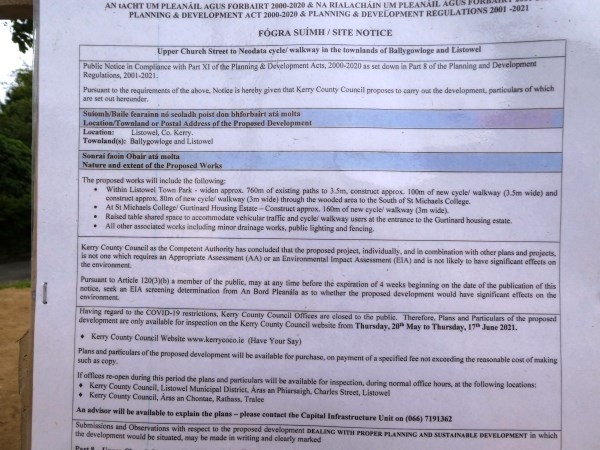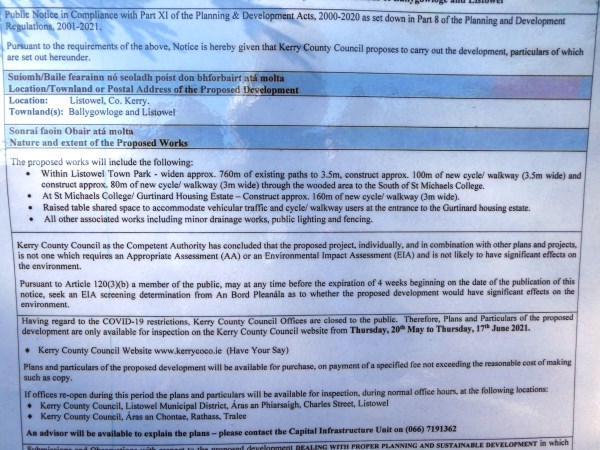 <<<<<<<<<<<
Proud Sons of Listowel
The Sheehy brothers of Main Street were separated by emigration, three of them emigrated to the U.S. and two stayed at home, one in Dublin and one in Listowel. The three emigrants, Marty, Michael and John have passed away but they are remembered in Childers Park.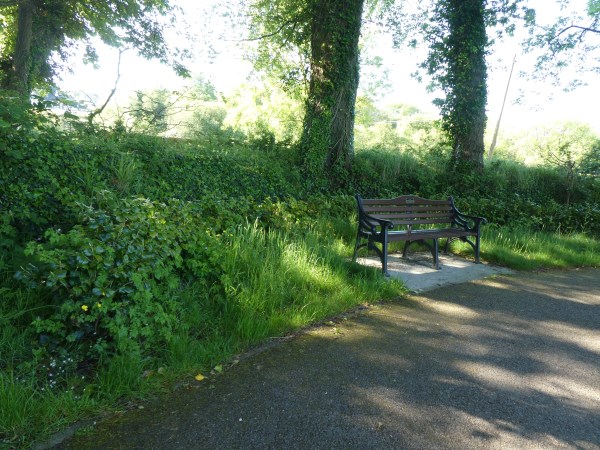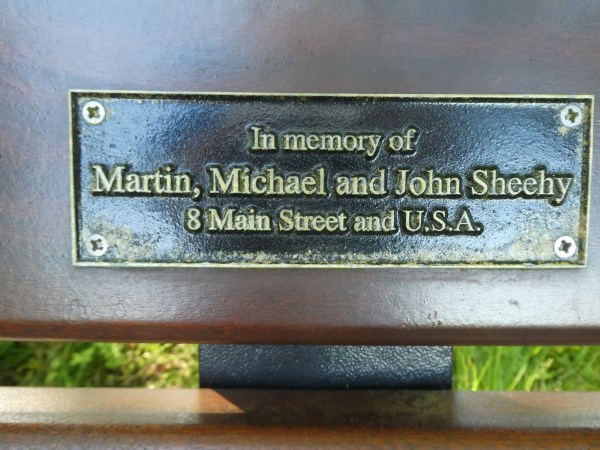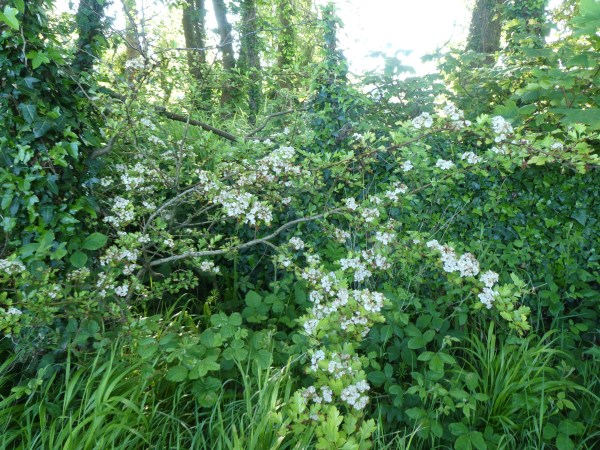 Bláth an Áirne…. the hedgerows and ditches of Listowel were beloved of these men who returned often to their native town.
I have said before that there would be no Listowel Connection were it not for John Sheehy's encouragement and praise when I started to grapple with technology. If you enjoy this blog, remember John today and indeed Martin and Michael who loved to read anything at all about Listowel.
<<<<<<<<<<<
The Handicap that was a Three Walled Alley
The people who built Listowel Handball Alley did it on the cheap. The used a wall of the Big Bridge as the end wall and they built 2 walls at right angles to it. BUT most alleys have four walls so Listowel handballers were held back from entering national competitions because in effect they played a different game.
Junior told me that the Tralee club came once to play them in Listowel but they wouldn't come any more as they couldn't cope with having no back wall.
The Listowel handballers felt that they would be well able to learn the added skills necessary to play in a four walled court if they only had one to practice in. Several drives were made to raise the money to built the fourth wall.
A Club was formed and people were charged for membership. Jimmy O'Quigley has his membership card among his souvenirs.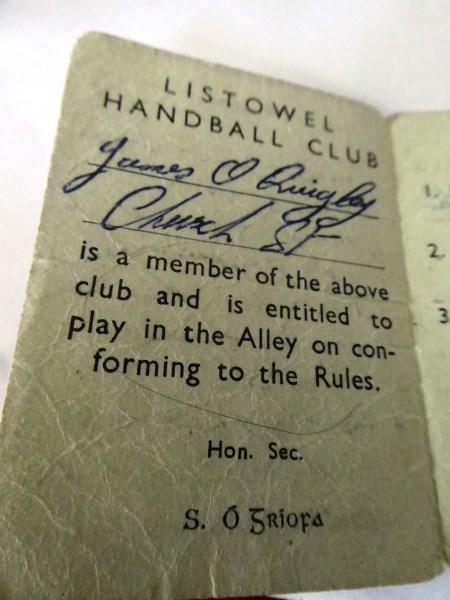 Charlie Nolan has no recollection of paying membership. Indeed he said that the hand ball cost 2/6 and if they had a half crown they would have bought a ball which they called a cocker.
<<<<<<<<<<<<<
Why I Love Charity Shops
I love a book of quirky facts. One day last year I found a treasure in The Vincent de Paul shop. It is called the Second Book of General Ignorance. I love it but I had a niggling concern that the first book may have been better, but where to find that now.
Then one day last week as I am browsing in the IWA charity shop, there it is on the shelf. Serendipity!
I'll be sharing some of my fun with this book with you. I'll start with the foreword. When the editor asked Alan Davies to write the foreword, look at what he submitted
>>>>>>>>>>>>