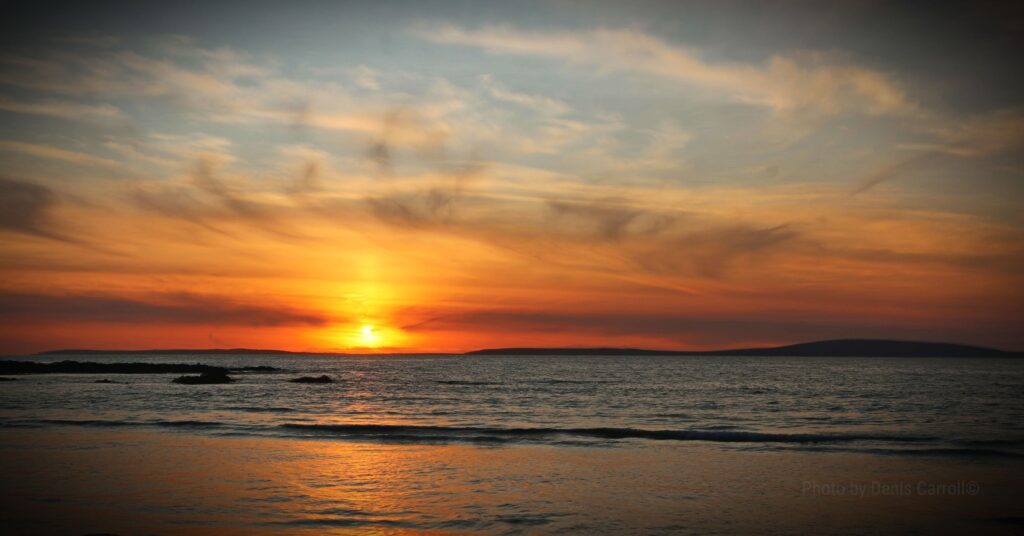 Ballybunion Sunset…Photo : Denis Carroll
<<<<<<<<<<
Remembering the last of the Listowel Shoemakers
(Story told to me by Jimmy Hickey, son of Joe)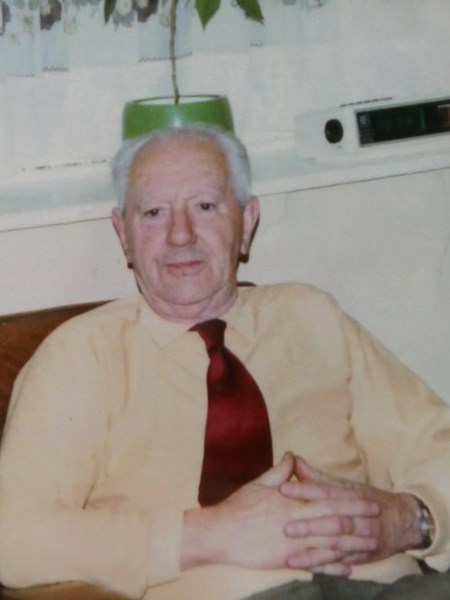 Joe Hickey had a shoemaking business in Colbert Street. He had a shop on the street and a factory at the back employing 6 men. All of his family were involved in the business with him, making the shoes and selling them.
All of the shoes were leather, upper and soles and all were hand stitched. There was no glue used in the making of these shoes.
Hides were bought from a tannery in Tralee or from a firm called Matthews who had a tannery in Cork. Matthews' salesman would call to the shop with a selection of hides in his van and Joe would pick the best for his purposes. He would buy hides the size of a cow's back for men's shoes and boots or kid ones for the more delicate ladies' shoes.
Hickey's sold more men's shoes and boots than ladies. They made shoes to sell to the local shoe shops, mostly Whelans. They had a full book of private customers. Each person had his own steel last with his name on it. Small adjustments sometimes had to be made if the customer developed a bunion.
Priests were good customers. Because their job involved genuflecting their shoes were made of pliable leather which would bend and regain its shape without damage.
Ladies bought high boots with "glassy kid uppers'. These were soft and supple like kid gloves. They were handsewn with hemp waxed end and the eyelet holes made with special awls.
The "big shots" sometimes asked the shoemakers to leave the squeak in so that when they wore their new shoes to mass the distinctive squeaking noise would let everyone know they had new shoes.
The average price for a new pair of shoes was £3.50, when wages were about 2/6 per week. Hand made shoes were a luxury and had to be taken care of. Some country people walked to the edge of town in their boots with their shoes slung over their shoulders and changed into their shoes when they reached town.
There were no specific shoes for step dancing in those days but sometimes dancers asked to put a halfpenny into the toe cap of their shoes. This was covered over with leather and made an "extra tap" when they danced.
Working boots were the hardest to make as they had to be made from very strong box hide leather. Again no nails were used but they were pegged with timber pegs like match sticks.
Jimmy remembers these pegs coming in 10 stone sacks. These working boots were pegged to a removable wooden last that had three holes in it. Wooden pegs were driven through the three holes. When they were wet they swelled making the boot waterproof.
Jimmy and his family all worked in the shop. They loved to see a good fishing day come around. Joe would be off fishing and the boys would finish all the town orders, knowing that when they delivered them the customers would stand to them, a handy few bob for themselves.
All of this and salmon for tea.
<<<<<<<<<
The Clock is Ticking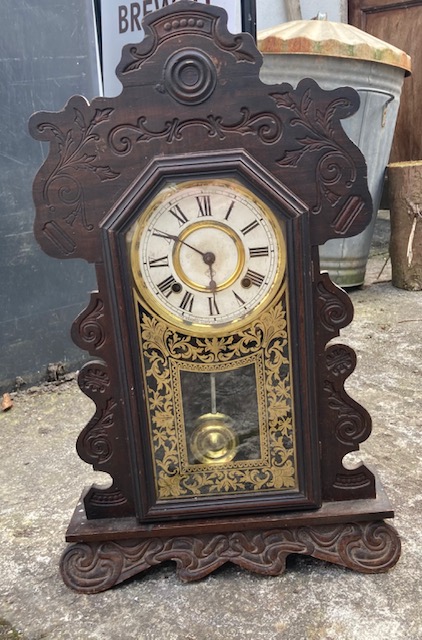 Behold this lovely old clock with pendulum and clock face with Roman numerals. It dates back to the days when a clock was a piece of furniture.
Now look at your clock, if you have one.
Enough said.
<<<<<<<<<
A Poem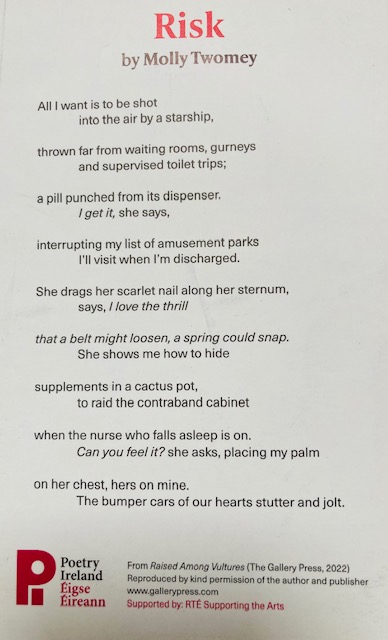 Molly Twomey is one of the poets participating in the Bealtaine project this week.
<<<<<<<<<
Beautiful Nature in Bloom in 2023
by the river Feale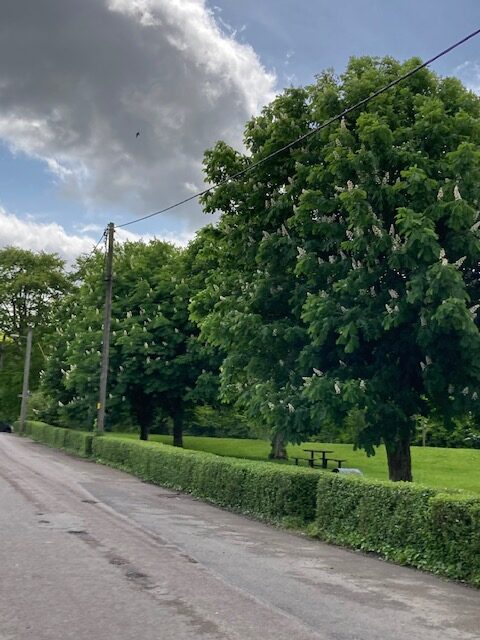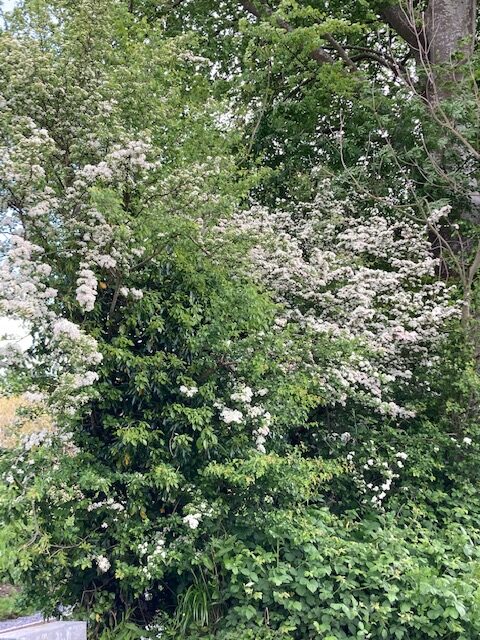 <<<<<<<<<<<
A Fact
Vatican State is the world's smallest independent state. It has zero birthrate and a population of around 1,000. The Pope and his palace are protected by The Swiss Guard, an armed (the ancient halberds are for show but the guns ar real) force of young Catholic men.
Now the most amazing fact…the Swiss Guard still wears the uniform designed by Michelangelo in the early 16th century.
<<<<<<<<<