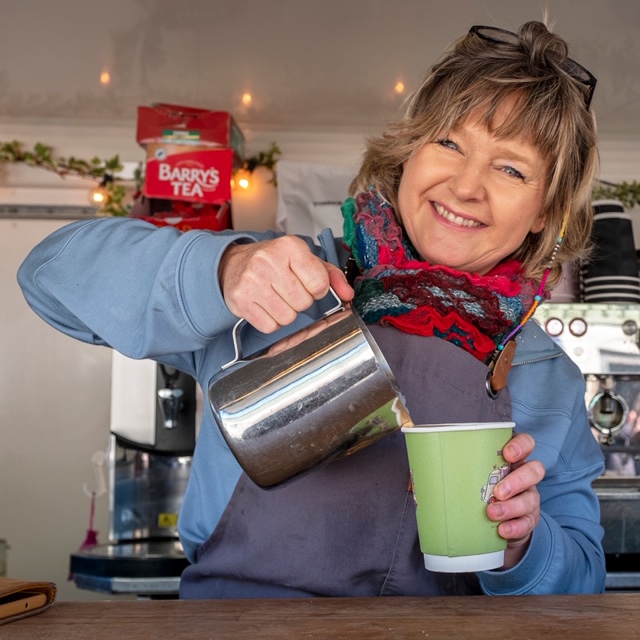 At the Curragh; Photo by Éamon ÓMurchú
<<<<<<<<<<<
Colourful Restoration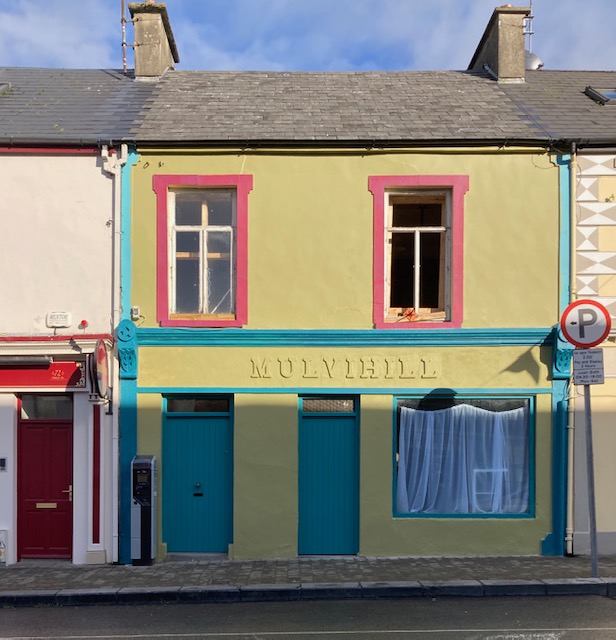 At every stage of the loving restoration of this building, its facade offers us a new aspect to the Church Street streetscape. This premises has been looking neglected for many years. I predict it will be one of the most beautiful shopfronts on the street when it is finished. Thank you everyone involved.
<<<<<<<<<
The News is Out
All over town.
Signs have appeared alerting us all to our new amenity, The long awaited Greenway.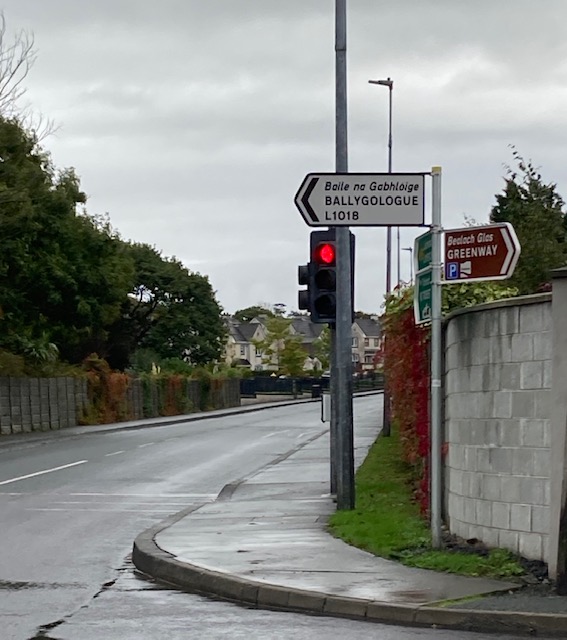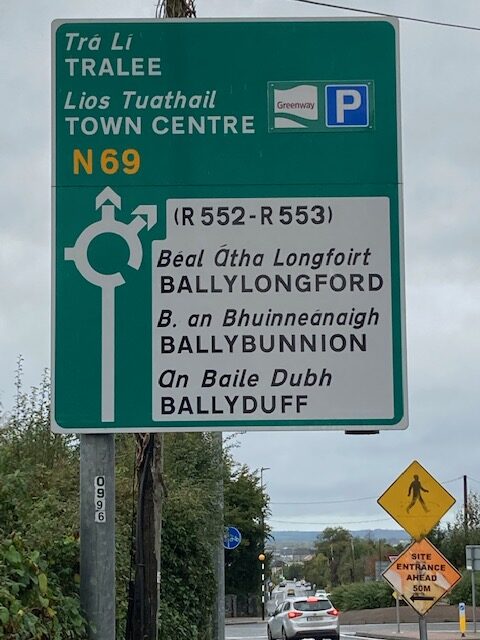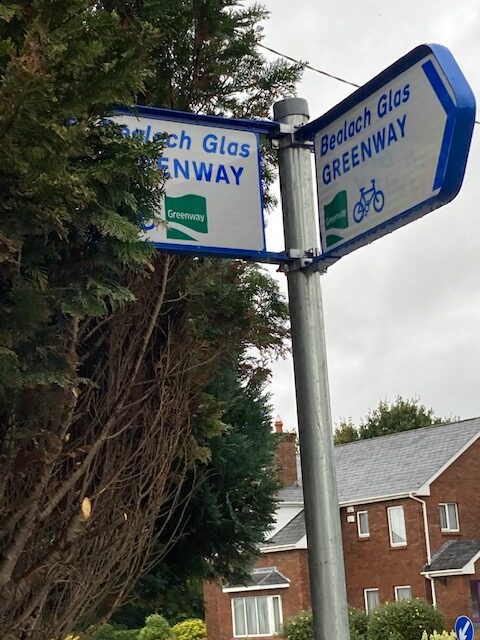 <<<<<<<<<<
Writers Week 1973
Matt Mooney sent me this brochure from Writers Week 1973
<<<<<<<<<<<
Nadd, Co Cork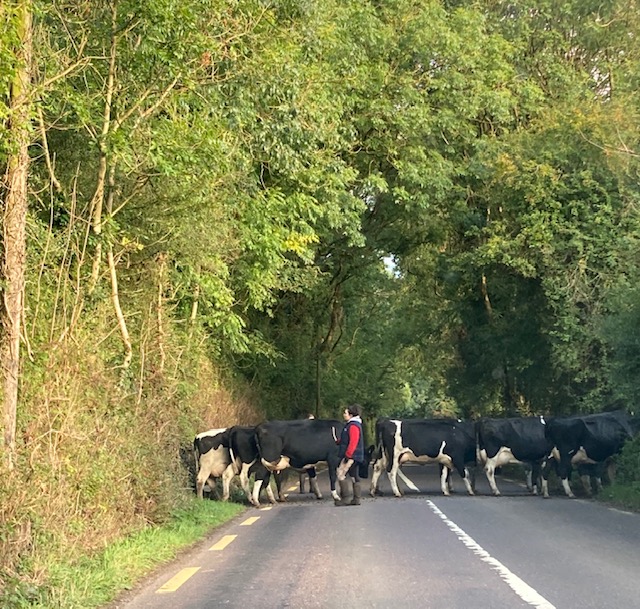 A rare sight nowadays! I was only too glad to wait as this Fresian crossing took me back a good few years.
<<<<<<<<<<